Turkey's military has shelled YPG targets near the town of Azaz in northern Syria, under the rules of engagement, in response to two seperate attacks carried out by YPG and Assad forces on a Turkish military base and a police station, unspecified military sources have said.
The sources reported that the Turkish Armed Forces (TSK) responded to two separate attacks from PYD and the Assad forces on Akçabağlar military base and Çalıboğazı police station in Hatay province, respectively, under the rules of engagement.
The Syrian Observatory for Human Rights group's head, Rami Abdel Rahman, said Turkish shelling struck areas of Aleppo, including Mannagh, recently taken by the Kurdish People's Protection Units (YPG), -recognized as a terrorist organization by Turkey,- from rebels.
A Kurdish official confirmed the shelling of northern Aleppo's Mannagh air base.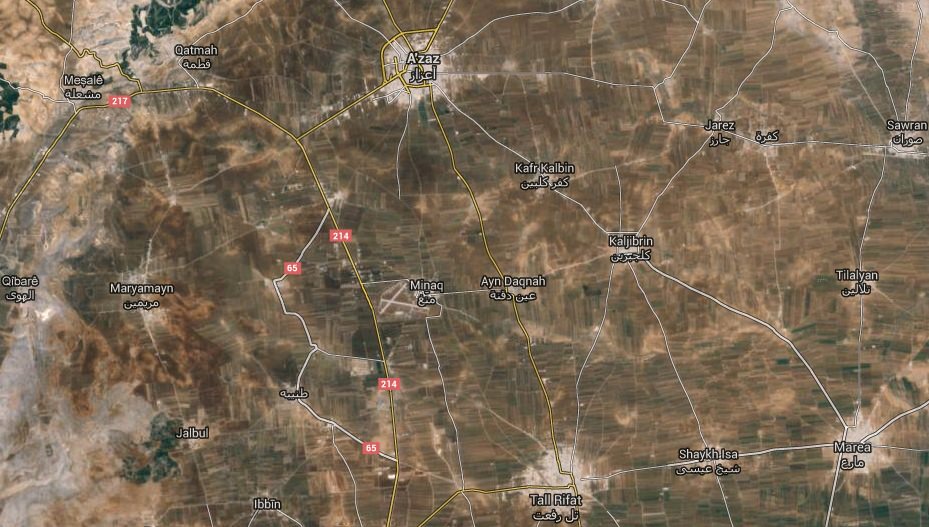 Ankara considers the Syrian Kurdish Democratic Union Party (PYD) and its YPG militia to be branches of the PKK which has waged decades-long terrorist attacks against the Turkish state, and is recognized as a terrorist organization by the U.S., and the E.U.
Earlier on Saturday, Prime Minister Ahmet Davutoğlu said that if the PYD poses a threat against Turkey, the Turkish army will strike them, and expects Turkey's allies 'to stand on our side.'
The YPG has recently been supported by Russian air power in northern Syria.
Turkey opposed PYD's participation in the Geneva talks, which were suspended after the first round due to intense air strikes and fighting.
The group was not invited to the talks by the UN's special envoy for Syria who called the meeting.
More than 1,000 civilians have been killed by Russian airstrikes that began Sept. 30 to prop up the Assad regime, according to the Syrian Observatory of Human Rights.