The consul-generals of 20 countries and district mayors of Istanbul joined arms on Istanbul's famed İstiklal Avenue three days after a suicide bombing killed five people and a few hours after a major terror attack in Belgium's Brussels that killed at least 34 people.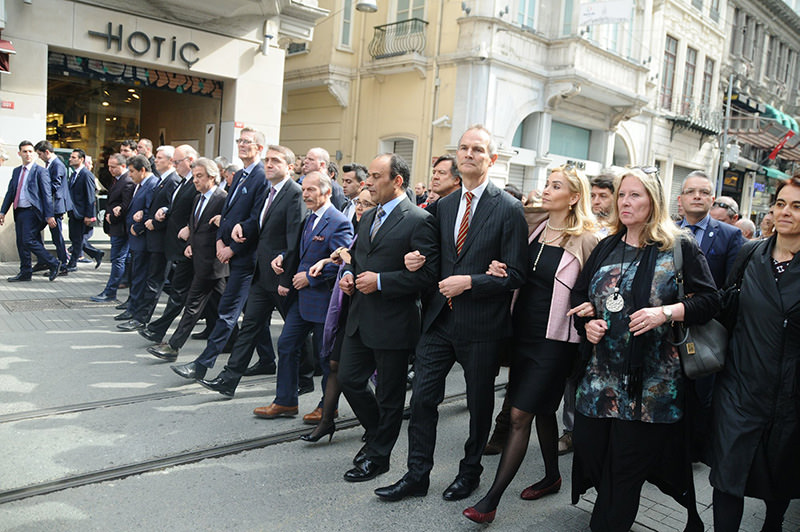 U.S. Consul General Charles F. Hunter, Israeli Consul General Shai Cohen and Belgian Consul General Henri Vantieghem joined fellow diplomats and mayors including Ahmet Misbah Demircan, mayor of Beyoğlu, where İstiklal is located.

Speaking at the march across the avenue, Henri Vantieghem said Istanbul and Brussels were both "cosmopolitan" cities and were targeted by terrorists for this reason. Vantieghem urged everyone to counter terror together with "unity and solidarity."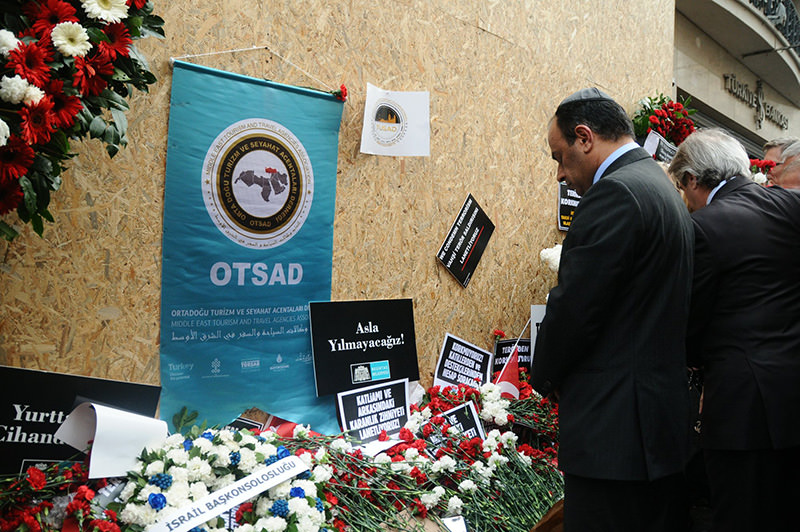 The group walked from Tünel Square to the scene where a suspected DAESH militant blew himself up near a group of tourists, killing three Israeli citizens and an Iranian national.
Charles F. Hunter reiterated Vantieghem's remarks for standing against terrorism together and expressed his condolences in Turkish to the Turkish people.
Mayor Demircan said terrorism does not discriminate and simply targets "humanity." "I already said the attack on İstiklal wasn't against anyone in particular but hit everyone, and humanity. We heard bad news again today, this time from Brussels and we share their pain. Terror hits everywhere, not just Turkey or Paris but also Brussels."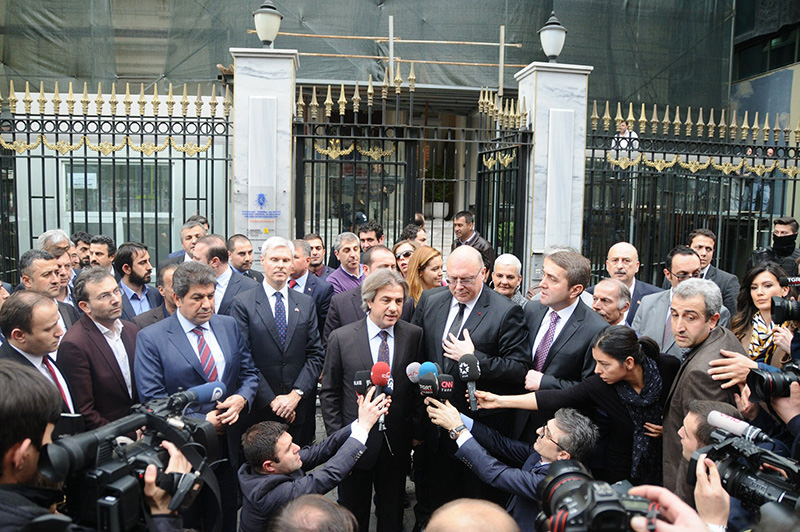 The group later headed to the Belgian consulate in the area to formally express their condolences to the country.
Turkey has been a frequent target of terrorism recently with attacks blamed on the PKK and DAESH. Three attacks in five months killed at least 166 people in the capital of Ankara, while Istanbul was rocked by attacks last week and in February, in total killing 16 people. In February, a DAESH suicide bomber blew himself up near a group of German tourists at Sultanahmet Square, near the Blue Mosque, killing 12 German nationals.
İstiklal Avenue is one of the busiest streets in Istanbul where a constant stream of thousands of people flock to the place dotted with restaurants and shops. Many countries also have their Istanbul consulate offices on the avenue, or nearby.