Germany's parliamentary state secretary at the Federal Ministry of the Interior, Günter Krings, threatened Turkish citizens living in the country with not extending their residence permit if they have been involved in any actions he described as "defamation and slander" against German lawmakers of Turkish origin following the parliament's declaration of 1915 events in the Ottoman Empire as "genocide."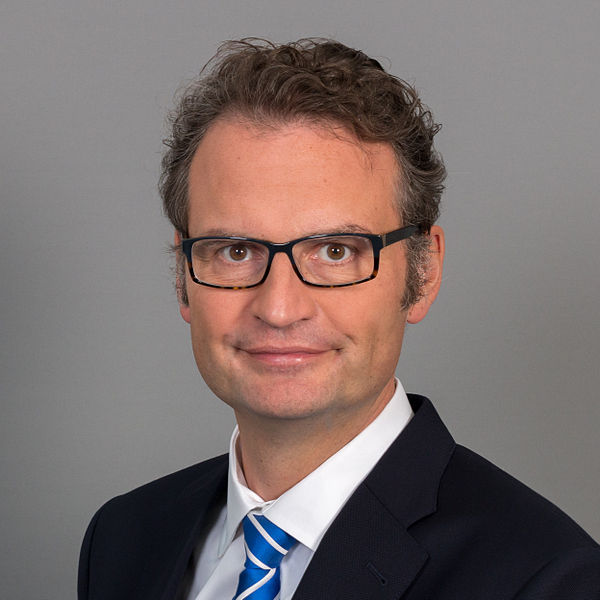 The German politician of the center-right Christian Democratic Union (CDU), Krings told the German-language Rheinischen Post newspaper that whoever was involved in defamatory propaganda against German MPs of Turkish origin had not been "integrated" into Germany and its legal system, according to a news report published Monday by the country's international broadcaster Deutsche Welle (DW). The politician said, this situation would "of course be taken into account in decisions regarding residence permits."
The resolution in Germany's parliament this month labeling the 1915 events as genocide has added to tensions between Berlin and Ankara. German lawmakers of Turkish origin who pushed for the resolution have been target of criticism and at times insults by Turks living in Turkey as well as Germany.
Previous German media reports suggested that 11 lawmakers of Turkish origin lawmakers started to receive increase police protection and further security measures for both their professional and private activities.
"The threats against lawmakers of Turkish origin are unacceptable," Interior Minister Thomas de Maiziere previously told the Frankfurt Allgemeine Sonntagszeitung. "Of course security measures will be adjusted if necessary."
The minister stressed, however, that the majority of the 3.5 million people with Turkish roots who live in Germany were "good neighbors" and said the perpetrators were "isolated cases."
Meanwhile, the Turkish-Islamic Union for Religious Affairs (DİTİB) distanced from the hostility towards Turkish origin MPs. "We condemn any public vilification, any incitement to hatred and violence," the DİTİB Secretary General Bekir Alboğa reportedly told the Rheinische Post. The association is a federation of currently 896 Turkish-Islamic mosque associations throughout Germany and falls within the jurisdiction of Turkey's Presidency of Religious Affairs (Diyanet İşleri Başkanlığı).
Defamation, violence and hostility had no legitimate means to resolve conflicts and disagreements in a democratic society, Alboğa reportedly stressed. "We must never allow that disagreements lead to hatred and blind us and tempt violence."
President Recep Tayyip Erdoğan previously said that the lawmakers of Turkish origin who voted for the German resolution should be given blood tests, saying they had "tainted blood".
"Some say that these were Turks," Erdogan said. "What kind of Turks please?"
The president's remarks provoked an angry reaction from various politicians in Germany.
The leader of Germany's Green party, Cem Özdemir, was one of the lawmakers who pushed for the resolution. Özdemir previous told German media that that he had received threats, reading: "At some point, your German friends will have forgotten that - we won't" and "We will find you everywhere."
The politician called on Turkish groups in Germany to condemn the death threats.
The president of the Bundestag said threats against individual lawmaker were attacks on the entire parliament.