After years of harsh blockades being imposed by Israel, the Gaza Strip has now been partially removed from the siege after a reconciliation agreement was signed between Ankara and Tel Aviv. The talks come after six years of zero-diplomacy between the two countries and have culminated in a deal announced Monday that will allow for Turkish humanitarian presence in Gaza as well as Israeli compensation to be paid to the victims of the Mavi Marmara incident totaling $20 million. Within the terms of the agreement, Turkey will now be able to freely send humanitarian aid to the Palestinian city where Gazans are prevented from travelling outside of the Strip and borders with Egypt and Israel remain closed.
Speaking to Daily Sabah just one day after Ankara and Tel Aviv signed the agreement, people in Gaza expressed their appreciation for and trust in Turkey for supporting their cause and maintaining the lowest diplomatic ties during the standoff with Israel.
Although the blockade has not been completely removed, the agreement will allow Turkey the opportunity to solve problems related with drinking water and electricity that frequently affect residents as they deal with constant power cuts and salty tap waters.
The harsh stance taken by the Egyptian administration against Palestinians and closure of the border with Gaza is a serious and increasingly frustrating issue for Gazans, who are calling on the Arab world to "take some lessons from Turks and Qataris" in standing together with people in need. High unemployment rates and the refusal of the Palestinian Authority in the West Bank to pay the salaries of those who are not affiliated with the Fatah Movement, people in Gaza want a genuinely unified government that will act in coordination to help removing the Gaza blockade and stop Israel's expansionist policies in the West Bank and Jerusalem.
President Erdoğan announced hours after the deal was signed that the first aid ship would be sent to Gaza "before Eid," referring to Muslim religious holiday that is expected to fall on July 5. Erdoğan said that Turkey will rebuild Gaza's electrical lines, provide drinking water and address their food, medical and housing needs. He also noted that Turkey will move forward with the construction of an industrial zone in the West Bank.
The Turkish International Cooperation and Development Agency (TİKA) recently unveiled a $13 million project to build 320 housing units in the Gaza Strip, for Palestinians whose houses were demolished in the 2014 Israeli military offensive. It is just one of hundreds of TİKA-funded projects, ranging from vocational training for the disabled to water wells in the Gaza Strip. In the West Bank, TİKA has built a hospital and school, and offers humanitarian assistance such as supplying wheelchairs to the disabled. TİKA invested about $400 million over the last 10 years for projects in Gaza, the West Bank and Jerusalem, as well as other parts of the Palestinian territories.
Khalid Muhammed (46)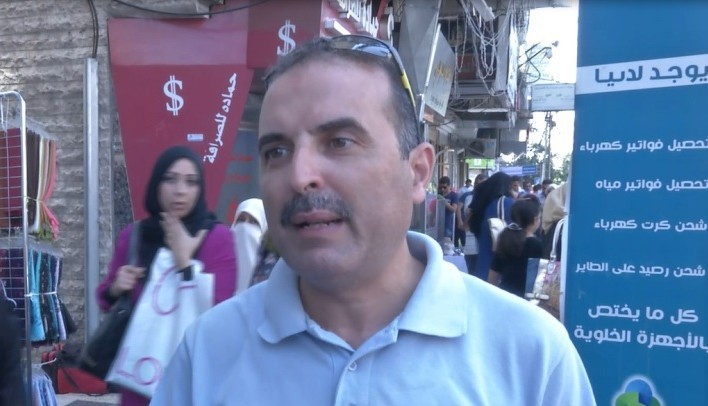 The recently agreed deal between Turkey and Israel will benefit us a lot. Some circles are intentionally trying to smear against Turkey. However, we know that Turkey is a very clever country. As far as I'm concerned, the first step toward the lifting of the blockade has been taken with this deal.

Mahmoud Ramadan (31)




What the Palestinian people want most for the time being is electricity. Having electricity back will help solve many problems. The biggest problem right now is power outages. Providing food supplies here means that the blockade has been lifted. This is a very positive step.

Muhammed Khatib (37)




Our biggest problem is finding water. Water depots and water sources in Gaza are under the occupation of Israel. Turkey took a step toward solving this. Why shouldn't we be content [with the reconciliation deal] if it is to solve these problems, provide buildings to those whose houses were torn down and Gazans will breathe a sigh of relief? Let's not forget that Turkey has exerted more efforts than any other country for Palestine. No other leader has put any more effort than President Recep Tayyip Erdoğan. We thank him a lot.

Hisham Majid (29)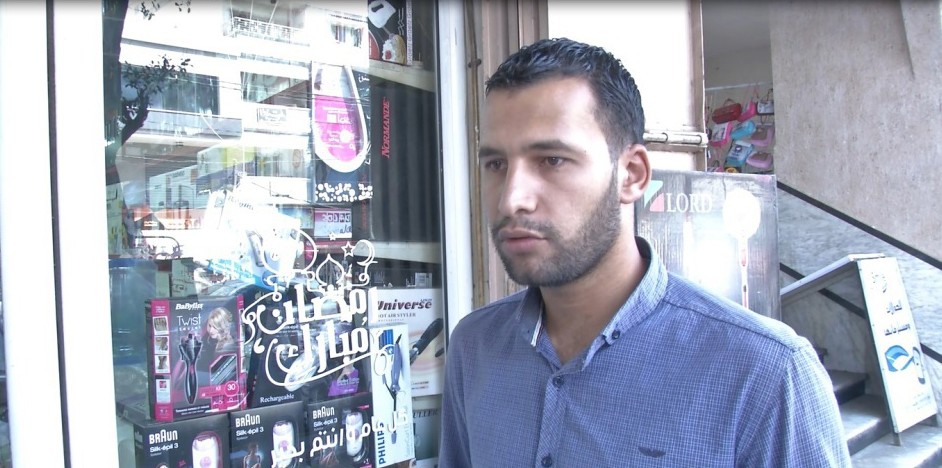 We would like to thank Turkey a lot for its efforts on the Palestinian issue. It is very significant that Turkey stood by Muslims, lent support to us and understood what we are going through. She helped us a lot to overcome all the troubles we experienced. By the way, one should not forget that Turkey has a policy and road map of her own and own interests. It is natural.

Eyad Hassan (36)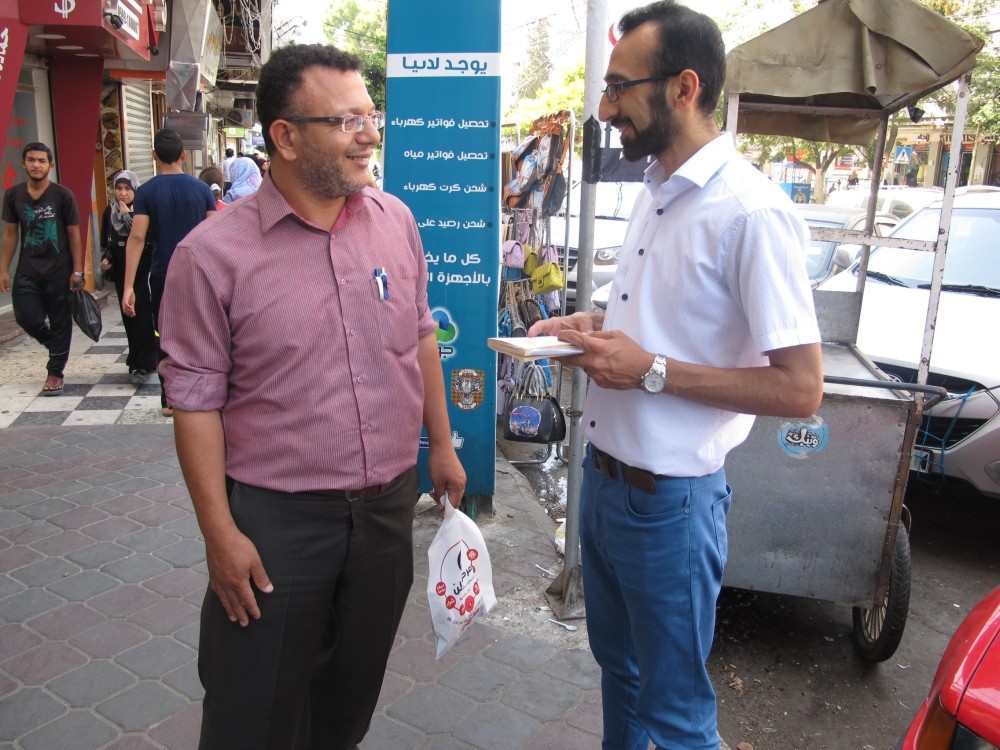 Eyad Hassan (L) and Daily Sabah's Mehmet Solmaz

Turkey is a magnificent country. Turkey, as a guarantor country, is more significant to us than any other Arab country. What I heard of the deal is very positive. It gave us the good news that the blockade will be lifted on Gaza to a large extent. It is a very crucial step toward the solution. This step will make Palestine better off. I believe Turkey is the most decent Islamic country in the region.

Deputy Palestinian Authority Foreign Minister Dr. Ghazi A. Hamid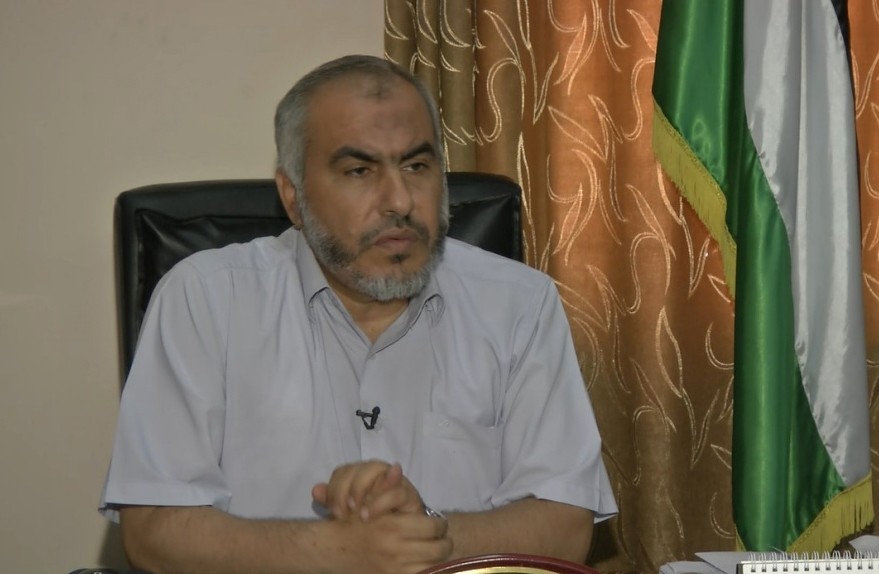 We know very well that Turkey has a very good position regarding the Palestinian cause and its support for Palestinians on the political side and the humanitarian side. We find Turkey very honest and loyal to the Palestinian cause. We trust them, and we trust that they are working for the interests of Palestinian people. When they want to do something, they try to connect with different parties, such as Hamas or the Palestinian Authority, to put them in the picture and to understand the situation well. That proves that they are working for the interest of Palestinian people, not only for the interest of Turkey.
With this deal, maybe we will find different thoughts among people. Turkey has its own political calculations and considerations regarding foreign policy. But the most important thing for us is the point about Gaza [in the deal]. We know that Turkey is working really hard for the removal of the siege and to give more help to the Palestinian people with their projects here through TOKİ, TİKA and different Turkish officials who are coming to Gaza. This [deal] is maybe part of Turkey's continuous help to the people and efforts to remove the siege on Gaza.
We know the situation is not easy. It is not easy for Turkey to negotiate with Israel because it is a country of occupation. They try to blackmail and take all the benefits from disagreements to prevent any effort by Turkey to help people here. Yet, I think that Turkey succeeded in doing something. Reducing the suffering of people in Gaza, especially in the field of electricity, water and humanitarian aid, is helpful. I hope this is a first step to move forward and remove the siege and blockade completely from Gaza.
Turkey is a big country. I think it can do something in Gaza. Unfortunately, Arab countries do not help us, especially our neighbors.

Jamal al-Khoudary, an Independent MP and head of Gaza's Popular Committee against the Siege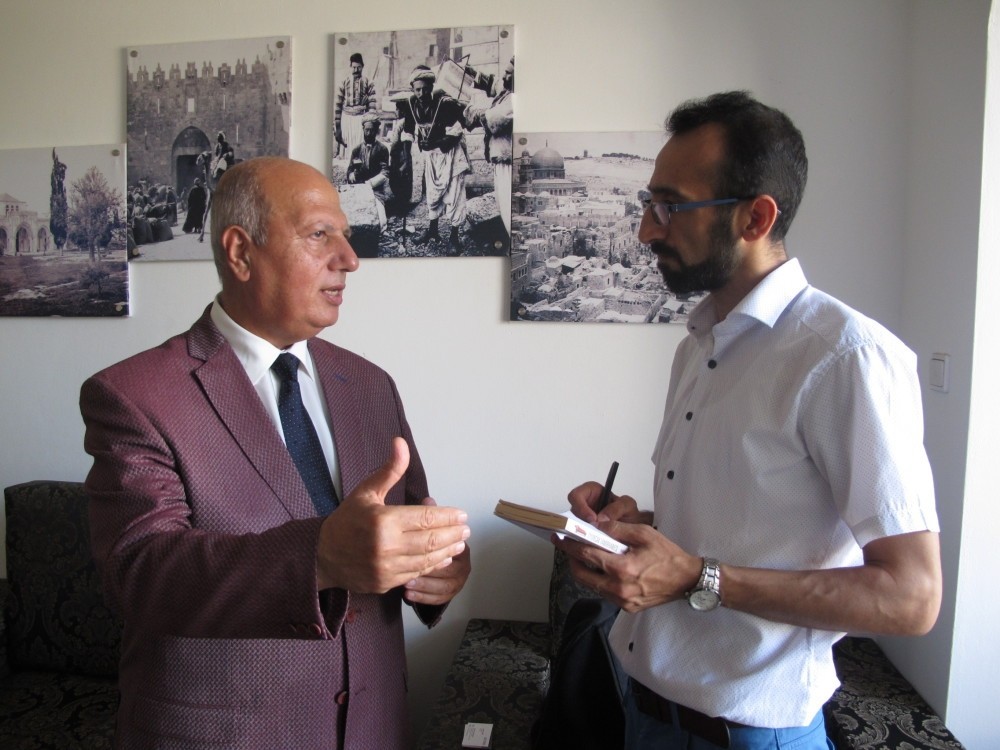 Turkey had three preconditions for the normalization of relations with Israel. An apology, compensation and lifting of the blockade on Gaza. Turkey is still committed to the same conditions and did not take a step back on them. Israel apologized and agreed to the compensation. Regarding the lifting of the blockade, according to information we received, it will be realized gradually over time.
I believe that this step will lead to further opportunities in the future, and similar agreements should be made by other states in the international arena. As for Turkey, it tries its best, and with its projects in Gaza and with its diplomatic ties, Ankara will try lifting the siege completely.

Dr. Ahmed Yousef, head of the Gaza-based House of Wisdom Institute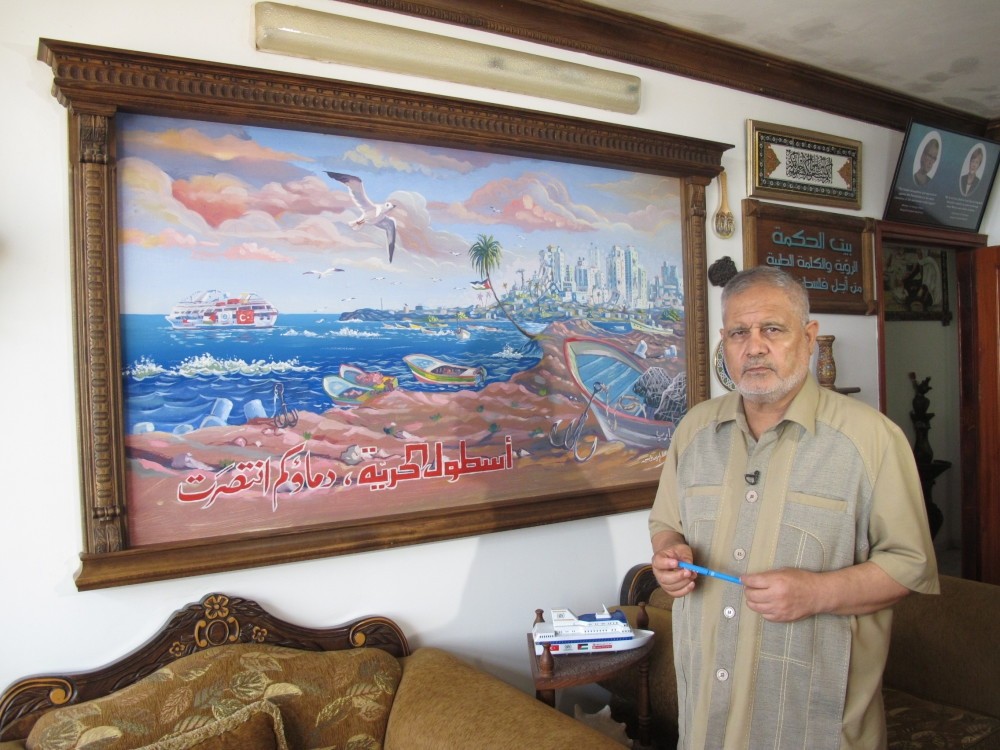 We should say that Turkey is a trustworthy country, and Mr. [Recep Tayyip] Erdoğan is a trustworthy person among the leaders of Arabs and Muslims. We don't have any reservation on whatever he decides for the sake of Gaza or for the interest of Turkey. He is the man we trust, and beyond any doubt, he really would like to help the Palestinians. He stood with the Palestinians when they were attacked in 2008, 2012 and 2014. Turkey was supporting them, and it was against Israeli aggression. They were trying their best in these years.
They could have signed this agreement even one year earlier, but Turkey insisted on lifting sanctions and the siege of Gaza as something to achieve. We understand that politics and the situation in the Arab and Muslim world is unfortunately not strong enough. People were even, unfortunately, betrayed by the Palestinian Authority and also some Arab neighbors, who were against building the seaport here in Gaza. We know that Turkey is exerting its best to do something to ease the restriction and the suffering of Gaza. But again, unfortunately, the regime is not helping together with the Palestinian Authority and some neighboring Arab countries.
Even though we are against any normalization of Arab countries [with Israel] and especially of Turkey, we understand the difficult situation of Turkey: There are a lot of problems, including terrorism and conflict with neighboring countries, and they want to serve their interests. We understand the challenge of security that they are suffering from due to actions of the PKK and DAESH. This is a big threat for Turkey, and stability and security overwhelms. Whatever they can do for their interests, we support Turkey in this situation. Turkey is a country that is beyond any suspicion for us. We fully trust the leadership of Turkey.
What they are doing now is helpful to ease the suffering of the Palestinian people, and we know that when Turkey has this kind of diplomatic relationship [with Israel], they will continue to work to lift sanctions totally from Gaza. They will also do their best to prevent any ongoing preparation for war against Gaza. We have no problems with Turkey and the leadership of Mr. Erdoğan. Whatever they decide for their political interest, strategic or security interest is in order to solve their problems. We need Turkey to be a strong country. There is a campaign to undermine Mr. Erdoğan and to weaken Turkey as a strong and central country in the region. Turkey is the strongest Muslim country, and at all times it plays the troubleshooter to solve problems in the region for Palestinians.

Turkish aid ship sails for Gaza from Mersin

A humanitarian aid ship from Turkey carrying 11,000 tons of relief supplies to the Gaza Strip sailed from the country's southern port of Mersin on Friday. A farewell ceremony was held in Mersin with Deputy Prime Minister Veysi Kaynak, Development Minister Lütfi Elvan and Palestinian Ambassador to Ankara, Faed Mustafa in attendance. The ship flies a Panama flag and is named "Lady Leyla," and has been loaded with relief supplies including rice, flour, and toys since Wednesday. The move comes in the wake of a reconciliation deal reached between Turkey and Israel after a six-year hiatus. Lady Leyla also carries 10,000 toys and 10,000 packages of food and aid to children in Gaza via the Israeli port of Ashdod, which it is expected to reach within 30 hours.
Five tons of flour and 2,000 tons of rice aid from the Turkish Grain Board, as well as sugar aid from the Turkish Red Crescent, will be delivered.