Prime Minister Binali Yıldırım urged the global community on Wednesday to respond to the humanitarian crisis involving Rohingya refugees, who have been forced to flee Myanmar following a violent crackdown. Yıldırım is currently in Bangladesh, and has distributed food and humanitarian aid to the refugees at a camp near Cox Bazaar.
Speaking to reporters at the Mainnaghota refugee camp, around 40 kilometers (25 miles) from Cox's Bazaar, in southeast Bangladesh, hosting hundreds of thousands of Rohingya Muslims who fled persecution of Myanmar security forces.
He said Turkey had been doing its best to help the Rohingya people who took refuge in Bangladesh despite the geographical distance between the countries.
"It is about time this [Rohingya] issue turns into an international campaign," said Yıldırım.
The prime minister, accompanied by Deputy Prime Minister Bekir Bozdağ and Family and the Minister of Social Policies Fatma Betül Sayan Kaya, distributed food to Rohingya and toys to children.
"My call to the Muslim world and for the rest is that this is the end of humanity. If you don't work now, when will you work for the humanity?
"I hope that they [Muslim countries] will pay more attention [to the situation] here. If they want to do a blessing this is the best place, if they want to serve their religion this is the best place," the prime minister said.
"We want all countries, mainly Muslim countries, to send aid, extend their helping hand in cooperation with the Bangladeshi authorities as soon as possible."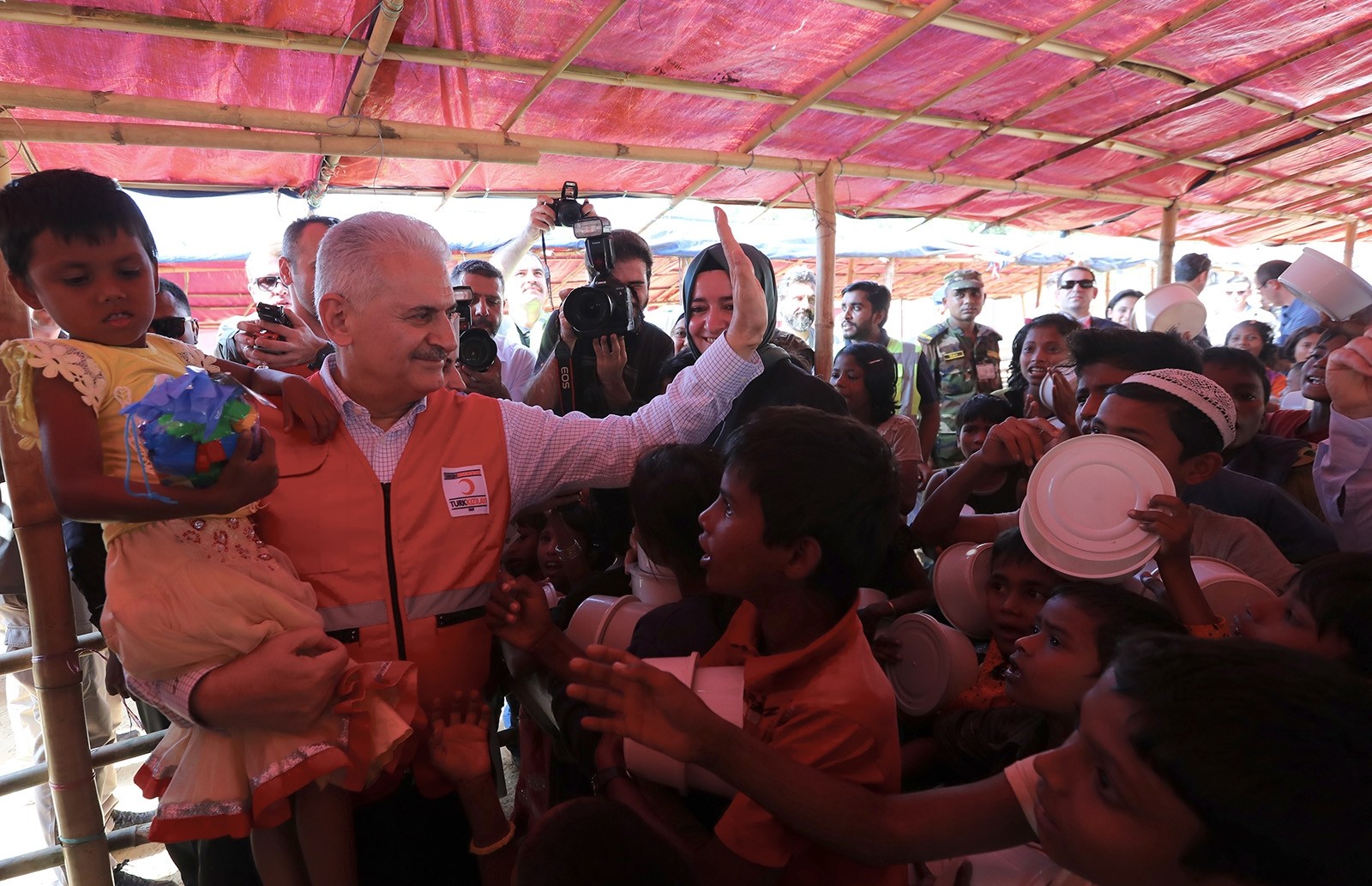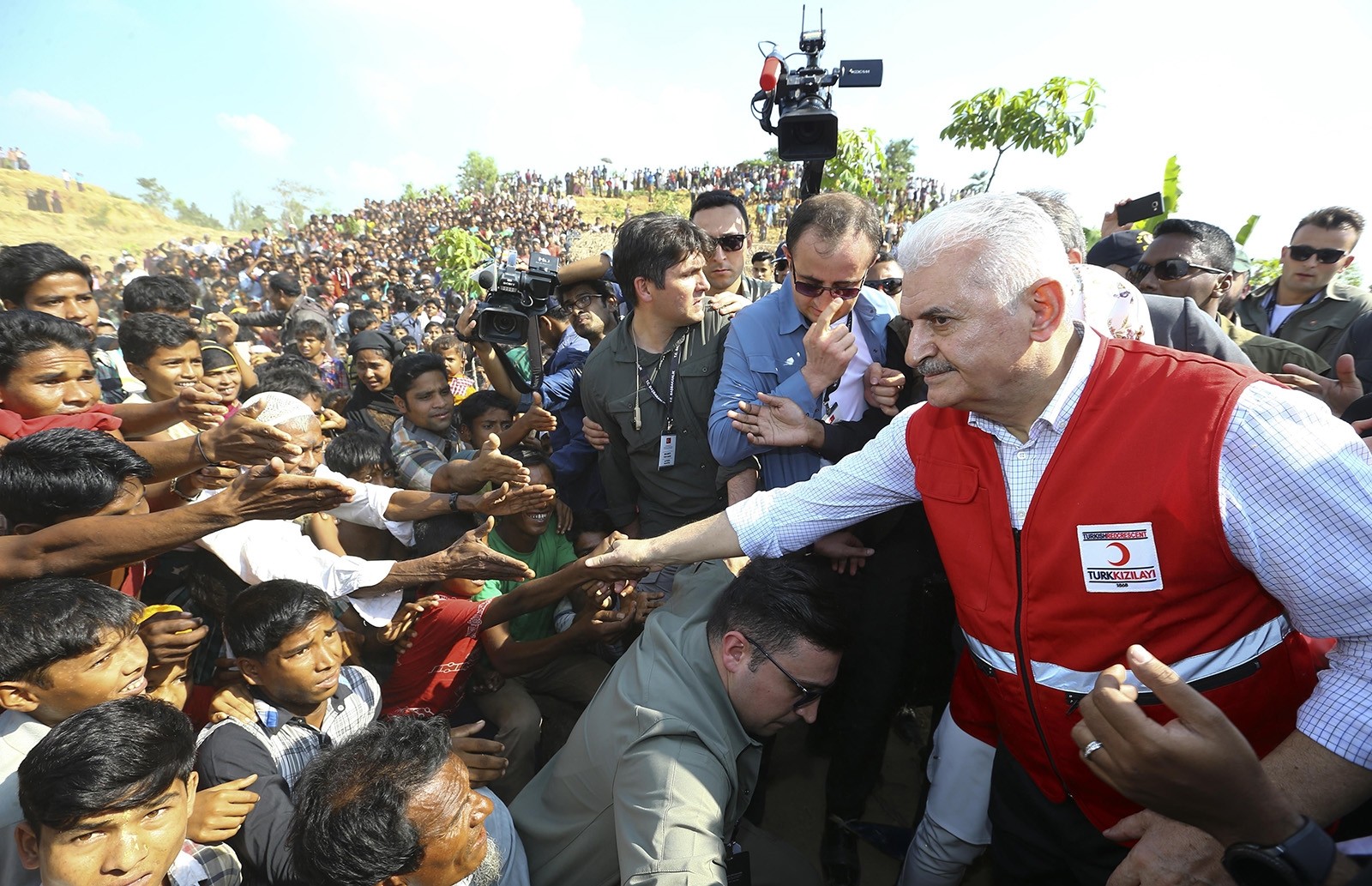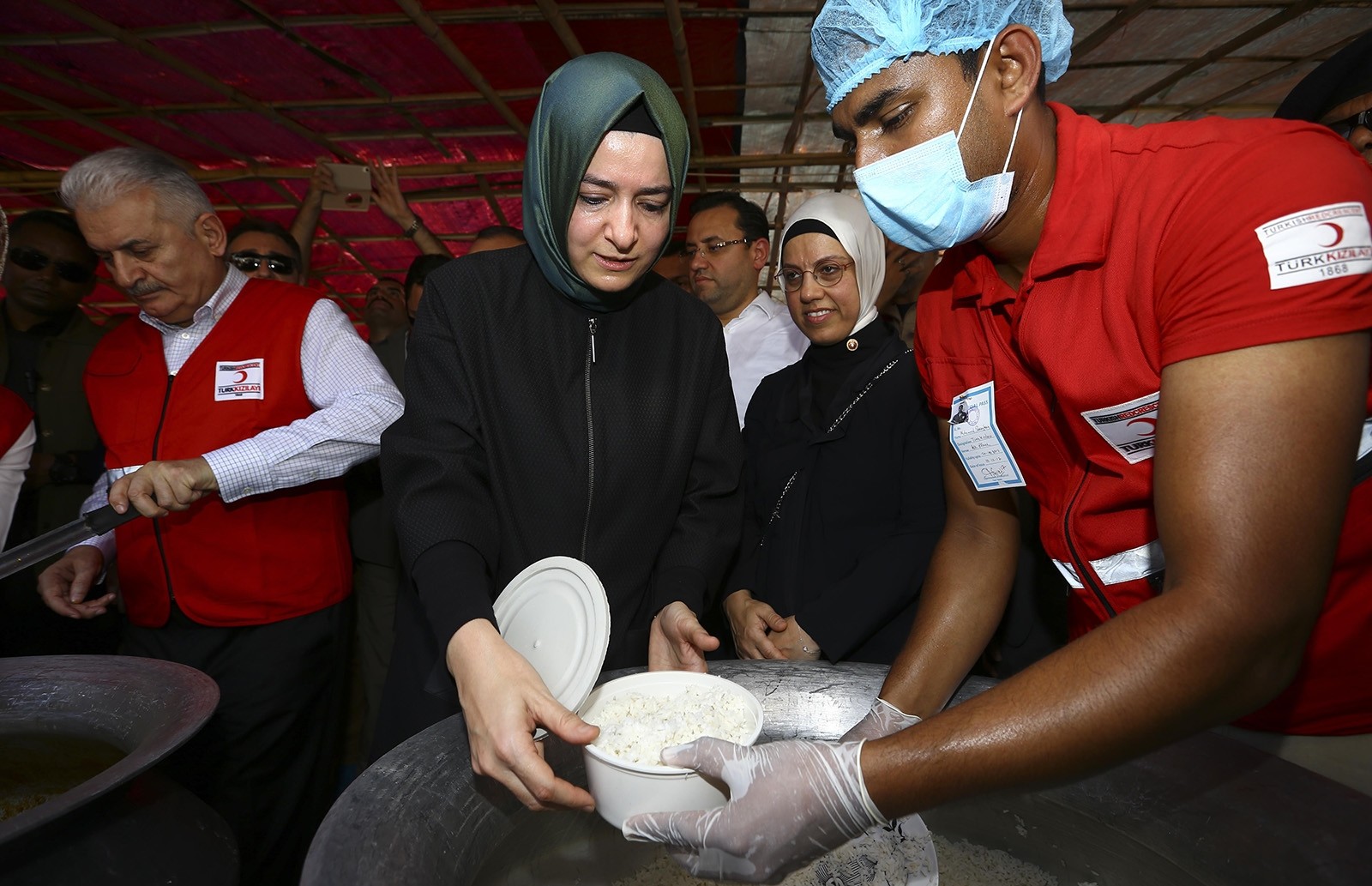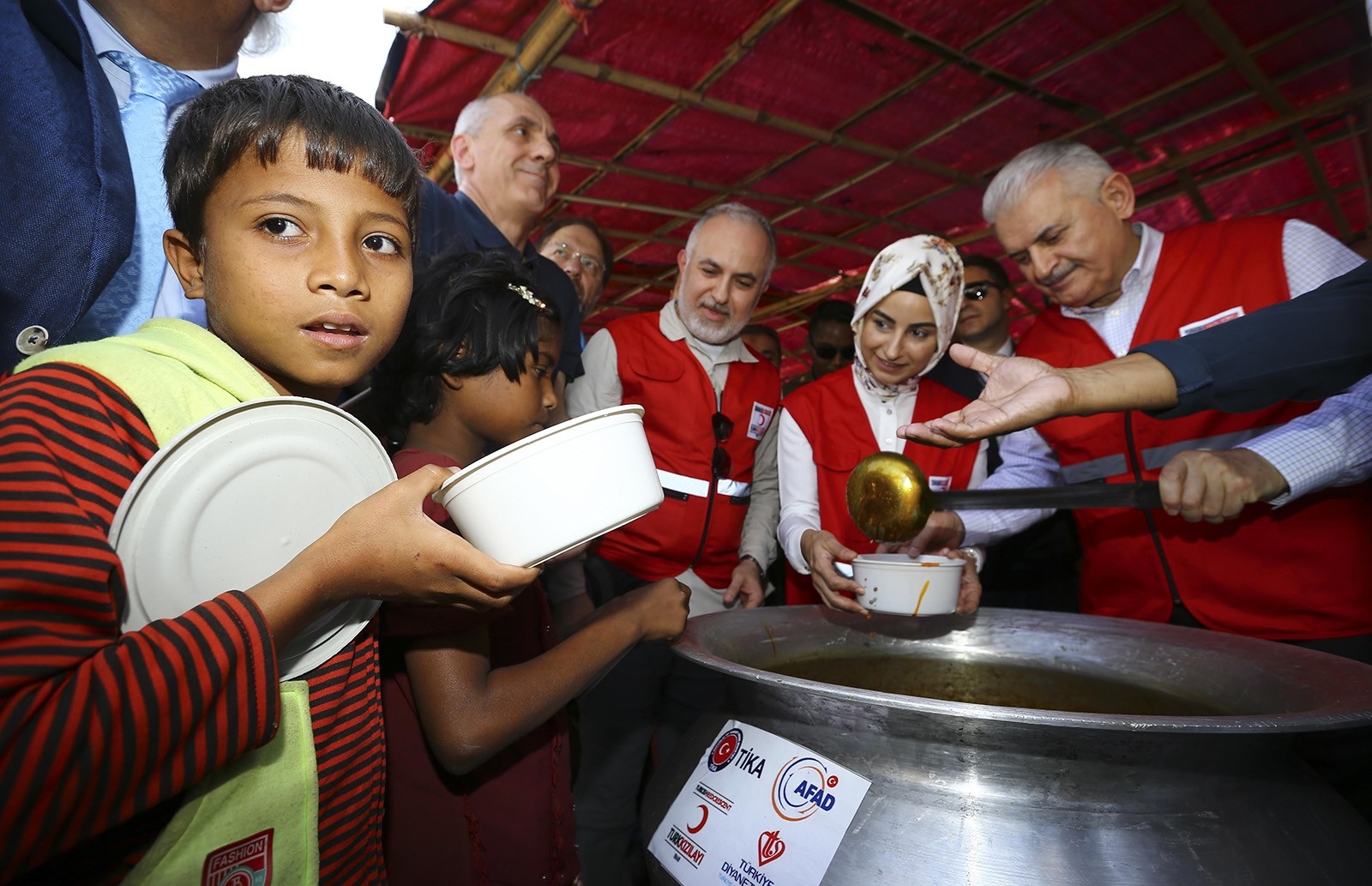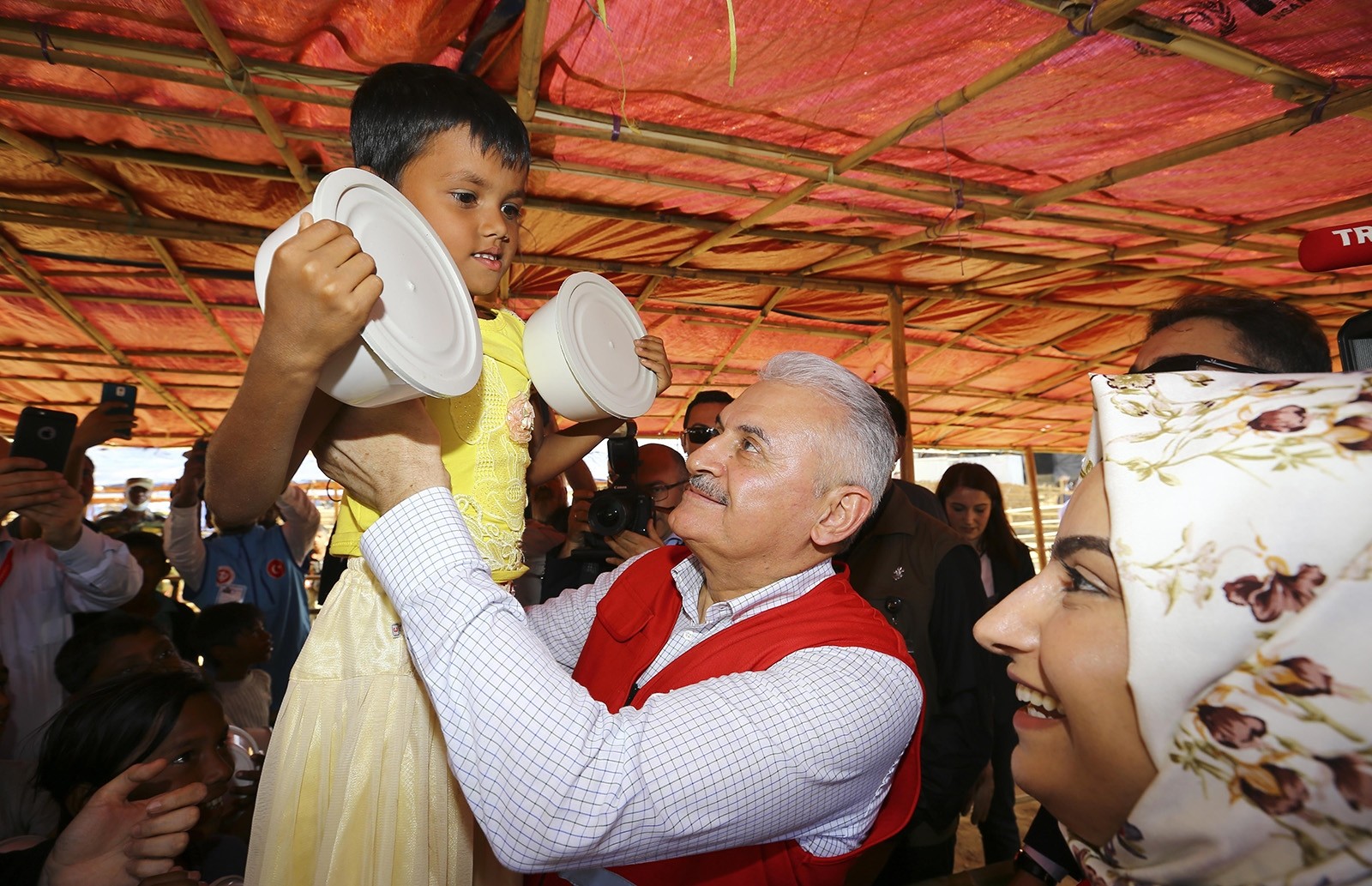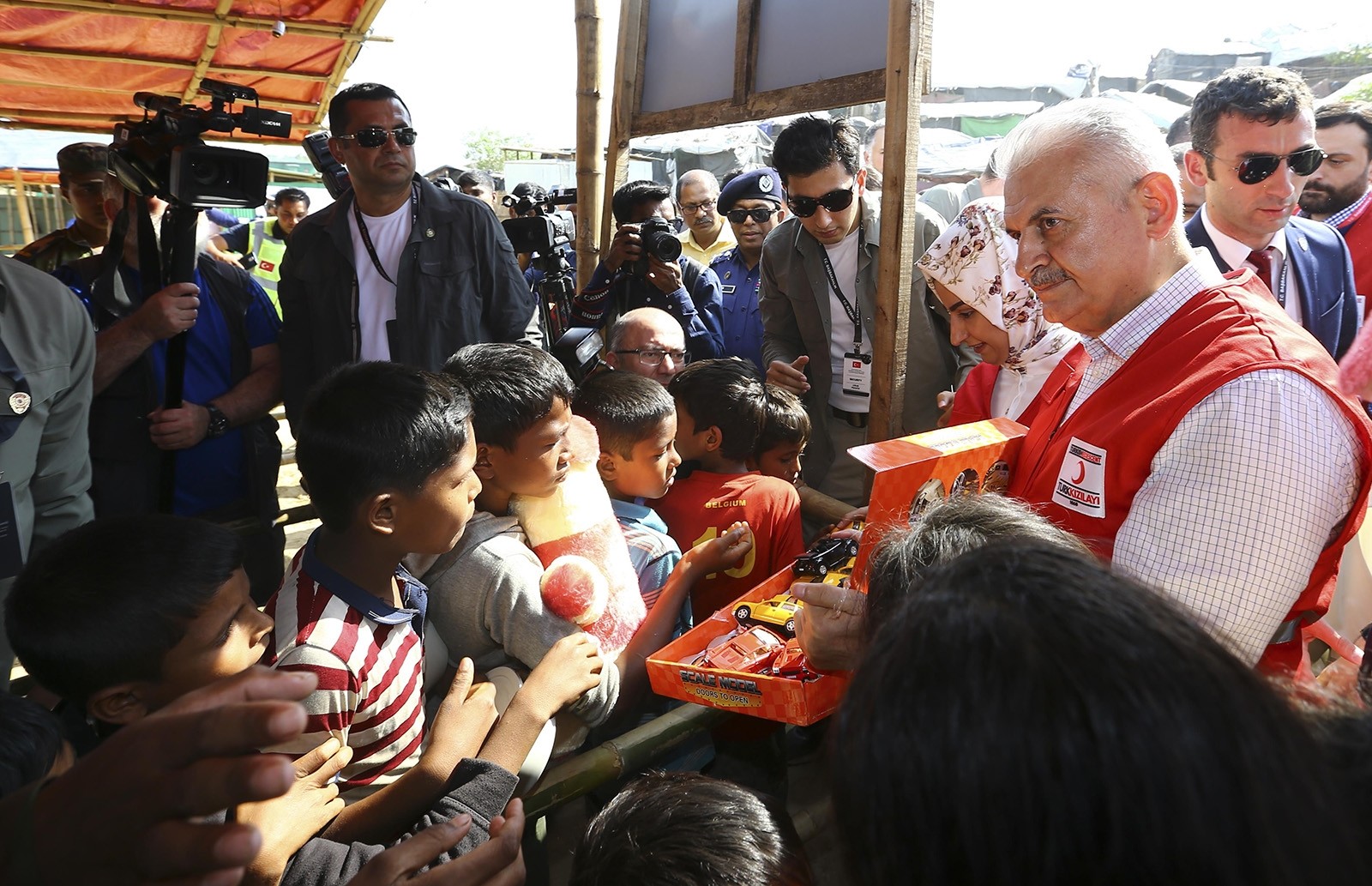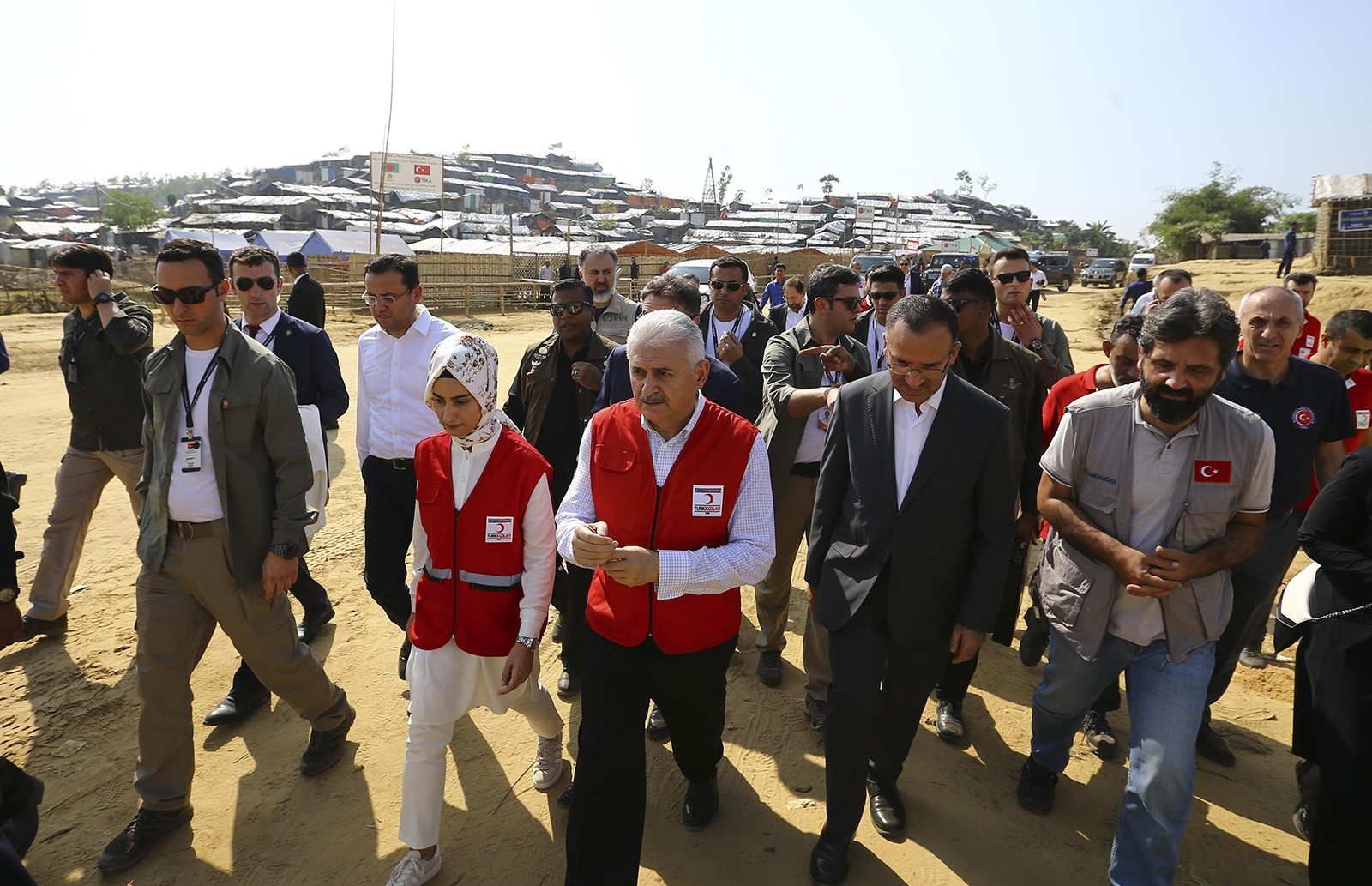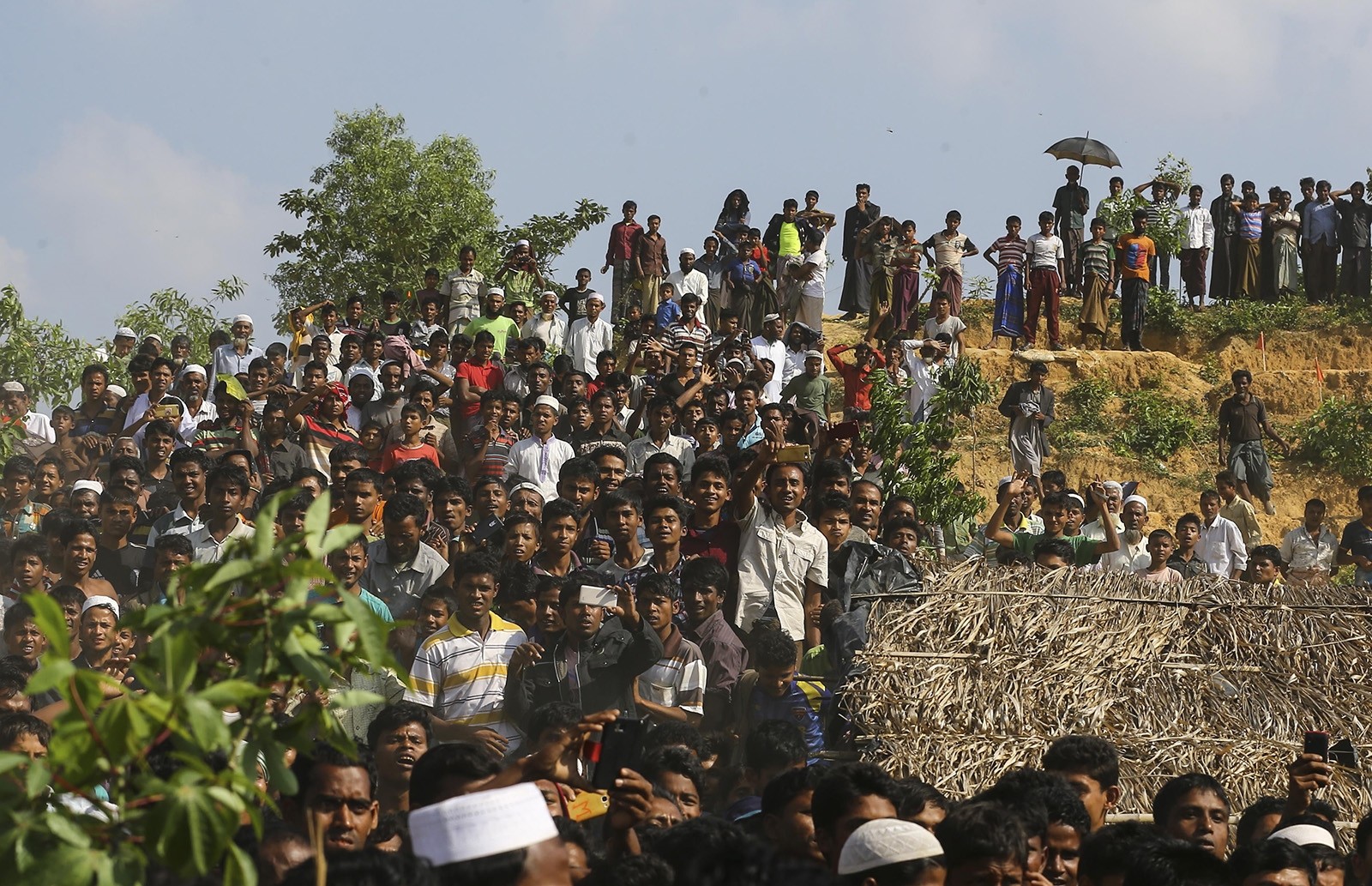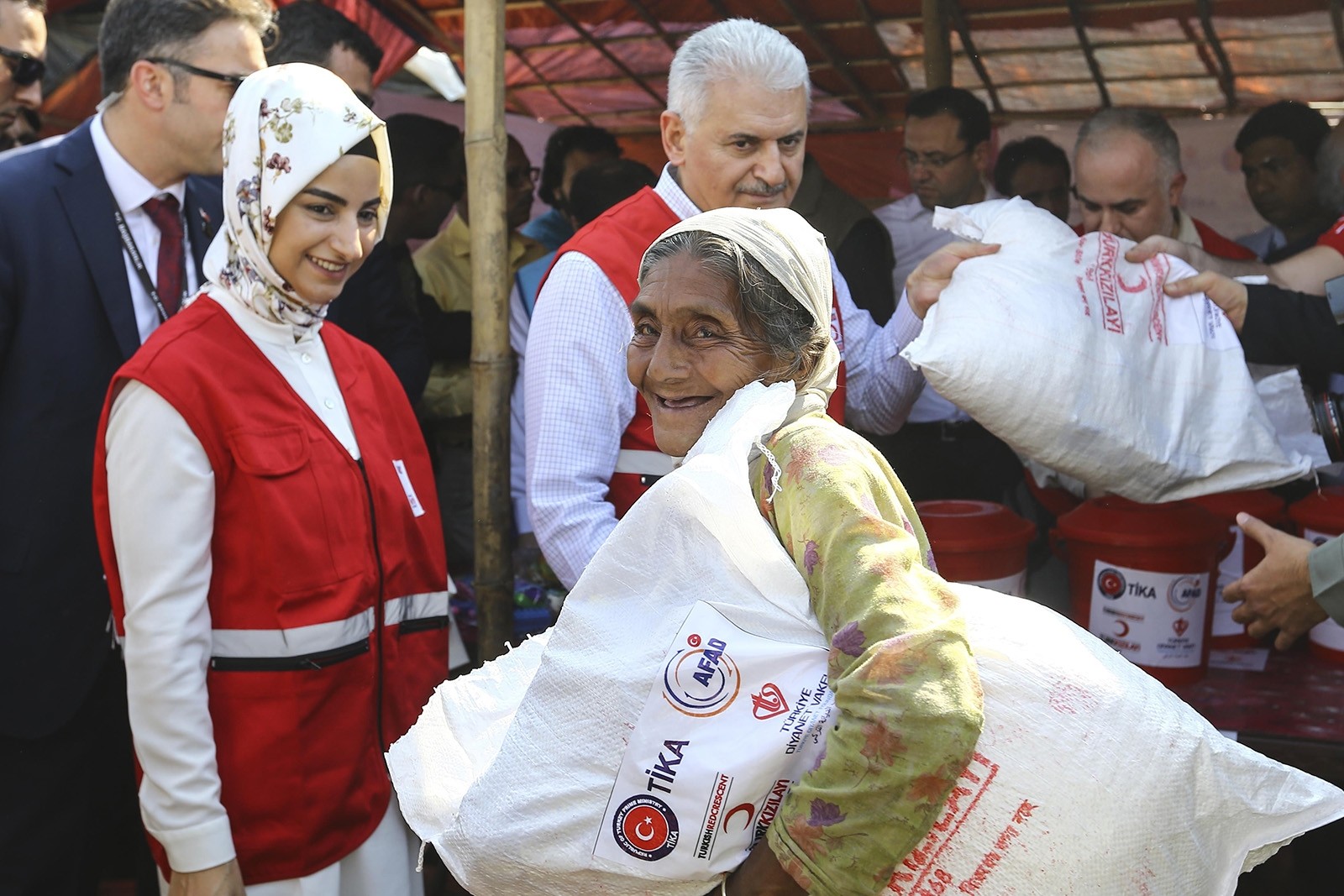 Yıldırım said his visit to the camps was part of an effort to draw the attention of the international community to the Rohingya issue as well as to observe the plight of the Rohingya. He also said that Turkish aid organizations had been conducting "an exemplary work here."
He also thanked the Bangladeshi government for their efforts, support, and cooperation in the Rohingya issue.
He asserted that Ankara was in talks with Dhaka to improve the condition of Rohingya refugees and had requested Bangladeshi government to provide an area to build a permanent shelter for the refugees. "But the final solution is to ensure that they return to their homeland."
Yıldırım also commented on a Rohingya repatriation deal signed Nov. 23 between Bangladesh and Myanmar.
"We wish that the deal between Bangladesh and Myanmar will be implemented properly," he added.
"Turkey wants the international community to pay attention to the Rohingya issue," said Yıldırım and pledged that Turkey would continue its support to the Rohingya.
"We will continue to highlight the Rohingya crisis at the international arena," he said.
He said the Rakhine region of Myanmar was "the land of the Rohingya people" and "it is their right to go back to their country without any facing any obstacles."
The prime minister also visited an under-construction field hospital in Balukhali camp in the area.
He handed over two ambulances to Bangladesh authorities to be used for the treatment of Rohingya. As part of his visit, Yıldırım spoke with Rohingya refugees and listened to their suffering and their expectations.
Since Aug. 25, more than 656,000 Rohingya have crossed from Myanmar's western state of Rakhine into Bangladesh, according to the U.N. The refugees are fleeing a military operation that has seen security forces and Buddhist mobs kill men, women and children, loot homes and torch Rohingya villages.
The Rohingya, described by the U.N. as the world's most persecuted people, have faced heightened fears of attack since dozens were killed in communal violence in 2012.
At least 9,000 Rohingya were killed in Myanmar's western Rakhine state from Aug. 25 to Sept. 24, according to Doctors Without Borders.
In a report published Dec. 12, the global humanitarian organization said that the deaths of 71.7 percent or 6,700 Rohingya were caused by violence. They include 730 children below the age of 5.
The U.N. has documented mass gang rapes, killings -- including of infants and young children -- brutal beatings, and disappearances committed by security personnel. In a report, U.N. investigators said such violations may have constituted crimes against humanity.
Following his talks in Cox's Bazar, the prime minister and his entourage headed to Nakhchivan Autonomous Republic of Azerbaijan at 11:45 Turkish local time (0845GMT).