Senior men in southern Turkey's Antalya province are learning to fight memory loss with an unusual set of weapons: knitting needles.
Turkey's first "Senior Citizen University," which only accepts students over the age of 60, was founded by Akdeniz University as part of professor Ismail Tufan's project on Turkey's Gerontology Atlas, launched in 2000.
The university has about 866 students ranging in age from 60 to 92, enrolled in a variety of classes from chemistry to communications.
While all the courses have proven beneficial, a new knitting course offered only to men has given a special boost for those experiencing memory loss.
Between classes, brave male students who don't mind curious onlookers pass time knitting sweaters, berets, scarves and socks in the campus garden.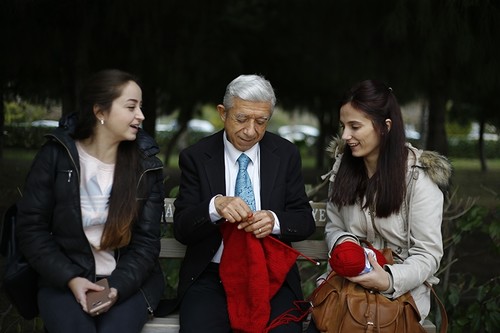 Students of the course soon noticed increased brain functioning and reduced forgetfulness.
"Thanks to the knitting, my mind became energized and my forgetfulness decreased," 76-year-old Yaşar Kaylı told Anadolu Agency, adding that he takes his knitting with him on visits to neighbors and relatives.
Retired banker Adnan Özmetin, 64, said his doctor recommended knitting to combat Alzheimer's.
"Knitting is good for forgetfulness, making our minds healthy. At the university, we're living our second spring," he said.
For some students, picking up the new art was a hard sell.
"I was angry at first, thinking, 'Men are going to make sweaters?'" said Yusuf Özkara. "But now I'm knitting every day. It keeps dementia and Alzheimer's far away."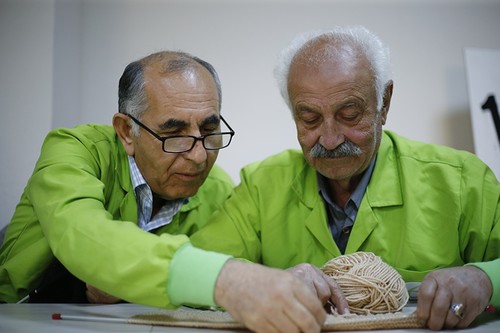 Project founder and head of the Gerontology Department at Akdeniz University, Ismail Tufan, has been doing research in seven different regions of Turkey for almost 20 years and underlines the great need of lifelong learning in Turkey.
"In a study conducted at the University of Cambridge, the risk of getting Alzheimer's over the age of 60 is 11 percent less for those who continue their education than for those who do not attend programs," Tufan said.
"In this respect, 'Senior Citizen University' students are doing very meaningful work for their own lives and quality of life. They get sick less, go to the doctor less and feel better."