The Justice and Development Party (AK Party) submitted on Friday its candidate list for Turkey's November 1 snap elections to the country's Supreme Election Board (YSK), which saw a return for veteran names that were off the list for the June 7 elections after the party's three-term rule was removed.
Former parliament speaker Cemil Çiçek and former deputy prime minister in charge of economy, Ali Babacan, were nominated from Ankara.
Known for influence in initiating and conducting the reconciliation process, former interior minister and party spokesperson Beşir Atalay was nominated from the eastern Van province. Former food and agriculture minister Mehdi Eker, another AK Party veteran of Kurdish background, was nominated from Istanbul.
Former labor minister Faruk Çelik was nominated from southeastern province of Şanlıurfa. Renowned Kurdish politician who was off the list for June 7 elections, Galip Ensarioğlu, was nominated from Diyarbakır.
Recep Akdağ, former health minister, was nominated from eastern province of Erzurum.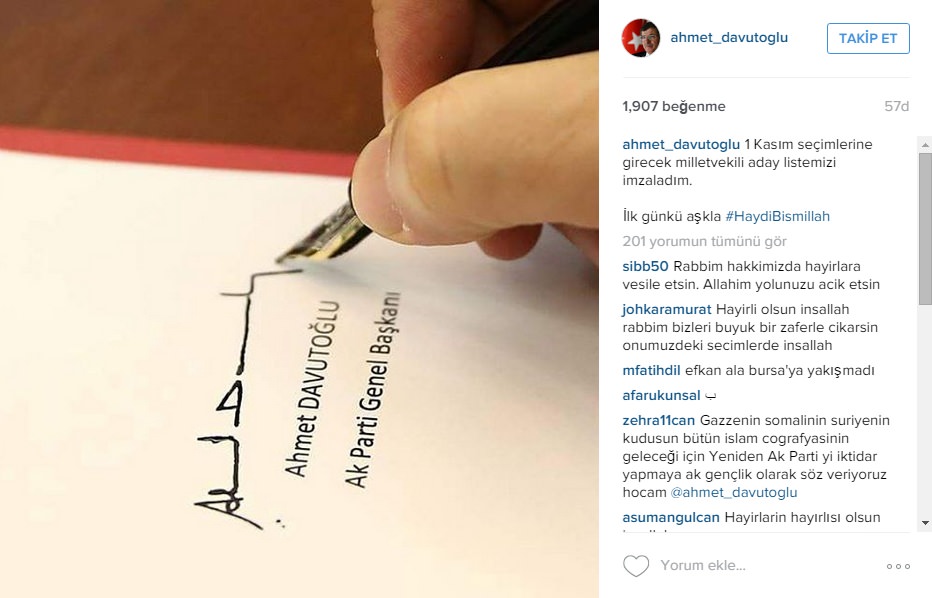 Binali Yıldırım, former transportation minister and adviser to President Recep Tayyip Erdoğan, was nominated from İzmir where he ran for mayor in 2014.
Tuğrul Türkeş, former Nationalist Movement Party (MHP) deputy chairman, was nominated from Ankara.
Of total 70 names that were off the list due to the three-term rule, 24 were nominated for the November 1 snap election lists.
AK Party Deputy Chairman Bekir Bozdağ stated that within their 550 candidates, 481 are men and 69 are women, while 312 candidates from previous election were re-included to their candidate list.