Political party leaders and state officials cast their ballots on Sunday in Turkey's 26th general elections.
Co-chairman of the Peoples' Democratic Party (HDP) Selahattin Demirtaş was the first party leader to cast his ballot in Istanbul's Sultanbeyli district. He urged all citizens to vote and said that he will be heading to Ankara to watch the election results.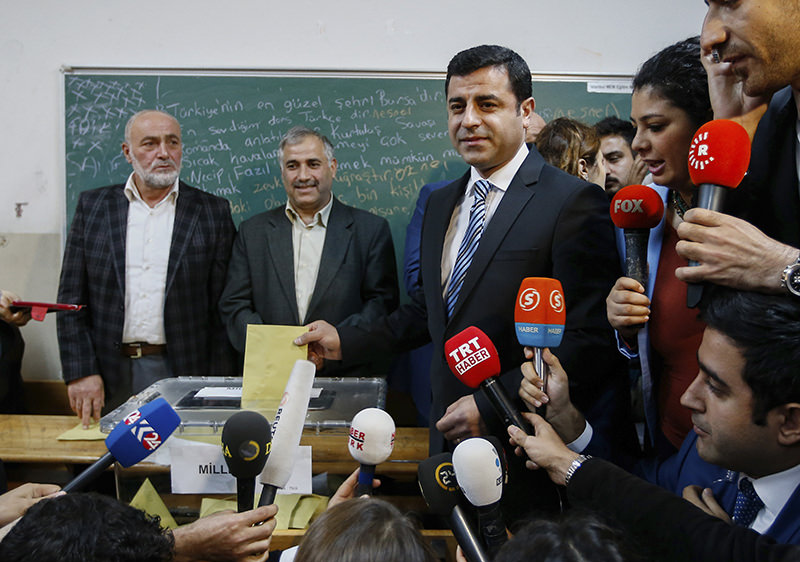 Prime Minister Ahmet Davutoğlu cast his ballot in his hometown Konya, while his wife Sare Davutoğlu cast her ballot in Ankara's Çankaya district.
Ahmet Davutoğlu invited all citizens to head to ballot boxes, and urged them to congratulate and greet one another regardless of political ideology. He also said that the Turkish state has taken all precautions to ensure security during elections.
"We go to polls to do our civic duties once again. I wish good luck to our country, people and humanity," Davutoğlu said.
"I call on all citizens to go to the polls in a peaceful manner and reflect their wills in the elections," the premier added.
Davutoğlu is expected to return to the capital Ankara late Sunday.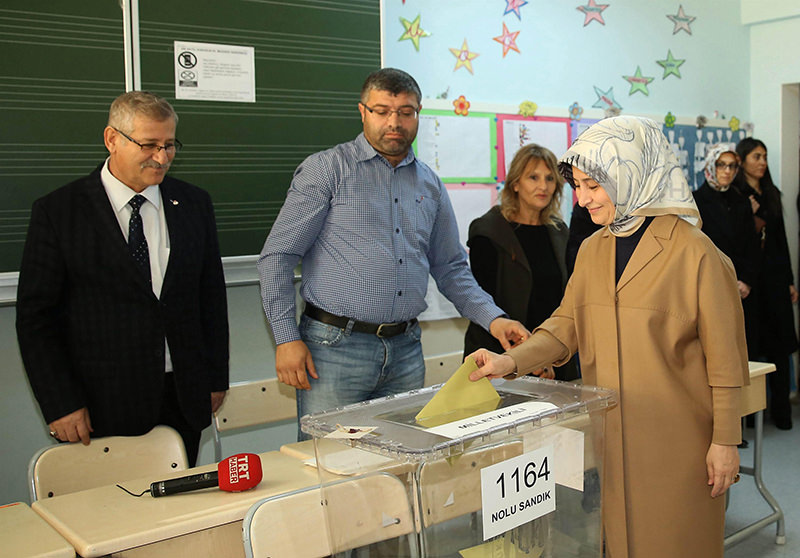 The chairman of Turkey's main opposition, the Republican People's Party (CHP) Kemal Kılıçdaroğlu cast his ballot in the capital.
Chairman of the Nationalist Movement Party Devlet Bahçeli cast his ballot at Anıttepe Middle School in Ankara.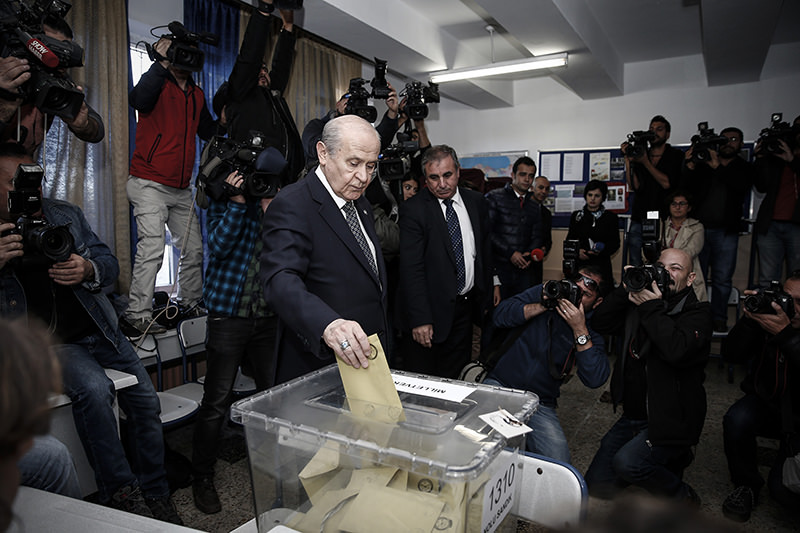 Many other state officials also cast their ballots in the capital.
President Recep Tayyip Erdoğan cast his to vote in Saffet Çebi Middle School in Istanbul's Üsküdar district with his family, including his wife Emine Erdoğan and his daughter Sümeyye Erdoğan.
After casting his ballot, the President thanked Turkey's Supreme Election Board (YSK) for their work, and congratulated citizens for casting their ballots.
"The will of the nation, which will be reflected in the ballot boxes should be respected," he added.
Turkey's 11th President, Abdullah Gül cast his ballot in Istanbul's Beykoz district.
54,049,940 citizens were eligible to vote in the country's 26th general elections.
Seventy-five million ballots were printed and over 1 million Turkish citizens abroad cast their votes for the upcoming elections, a factor that is believed to be influential in the outcome of the elections, where every single vote will count. A high turnout was expected as Turkey has already proven its participatory side in previous elections in the country.