The Justice and Development Party's (AK Party) post-election plans for Turks living abroad have received support from expats who said in several interviews published by Anadolu Agency (AA) yesterday that the new policies will make their daily lives easier in their ties with and protection of their Turkish identity.
AK Party's chairman, President Recep Tayyip Erdoğan, announced several projects for expats last week during his visit to Bosnia-Herzegovina, including weekend Turkish courses for children, allowing those retired abroad to be able to work part-time in Turkey and also the establishment a coordination center that will make it easier for services provided by several institutions in Turkey to reach citizens abroad.
According to Turks living in Germany and Austria, the new services for expats that Erdoğan announced are quite well directed and would make life easier for them.
Doğan Kayıkçı, who has lived in Austria for 26 years, said since Turkish children that live in Europe generally lack a Turkish education, it is very important to improve Turkish language education abroad. Speaking to AA, Kayıkçı said even in Austria where the situation is better in terms of knowing the Turkish language, inefficiency emerges and thus taking relevant measures is very important. "Thanks to television programs, we are fixing our mistakes in Turkish. However, this is not enough for our grandchildren," said Sıtkı Yılmaz who has lived in Berlin for 45 years, emphasizing that Turkish courses are beneficial for the future of Turks abroad.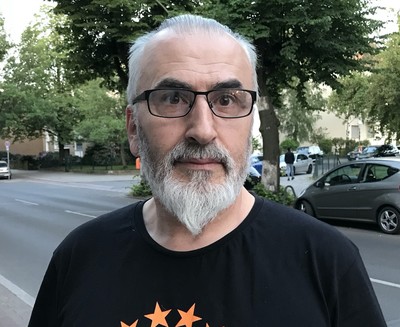 Highlighting that Turkish youth lean toward foreign channels if there are not enough Turkish channels to watch, 39-year-old Şahin Kurunç said it is sad for them to see young Turks living abroad that are not fluent in Turkish.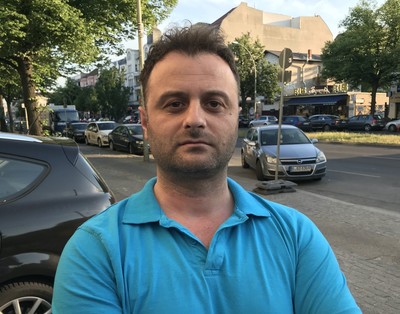 According to estimates, there are about 5.5 million Turkish citizens who live in western European countries. In Germany alone, there are about 3 million Turkish citizens. In 1961, Turkey and Germany signed a recruitment agreement that allowed Turkish citizens to work in Germany as guest workers, making them one of the largest minorities in Germany. "President Erdoğan definitely keeps his promises. If he didn't, he wouldn't have been the leader of the country for 16 years," Kayıkçı said, while reminding that since 2002, the Turkey has been taking steps to contribute to Turks living in abroad.
"As a Kurdish citizen who has been living here [Austria] for 29 years, I can say that the promises of the president are not temporary and made only for the upcoming elections but are things that should have been done before," Şükran Fırat added.Regarding support to the press that broadcasts in Turkish, Kaddafi Kaya, a local journalist, said such a service would meet an important public demand since the local press has an important place in terms of making people's problems known, and Turks need to be well informed about where they live, including culture and politics."We hope that our president does not forget us here. We are waiting for more good news," said Elif Uzunlu, who has a coffee shop in the Tempelhof district of Berlin, while indicating that their support is always with Erdoğan.