Russia and Turkey hope to finalize the draft agreement for the Turkish Stream project by the end of June, Russian Energy Minister Alexander Novak said on Tuesday.
"Russia and Turkey are working on a draft for an intergovernmental agreement," Novak said.
He said that both sides were preparing the draft by exchanging relevant documents and phone calls, adding that there might be reciprocal visits from related committees of both countries.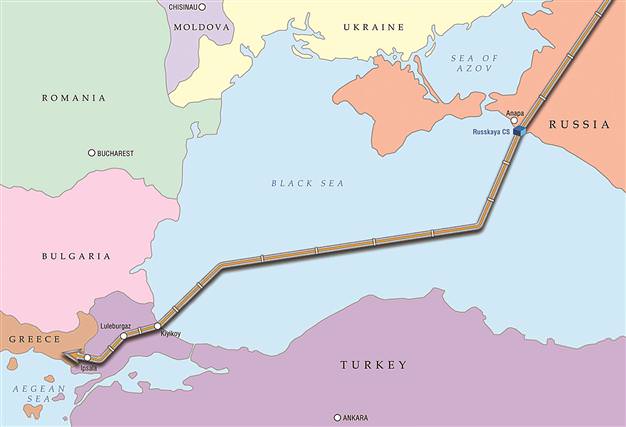 The greater part of the Turkish Stream gas pipeline will be laid within the corridor formerly intended for the South Stream.
Russian natural gas company, Gazprom, announced Monday that the Turkish government gave its permission to conduct engineering surveys for the offshore part of the Turkish Stream natural gas pipeline project.
The proposed Turkish Stream pipeline project plans to carry Russian natural gas under the Black Sea to Turkey's northwestern Thrace region to reach Greece and to further travel on to reach Europe.
The offshore part of the Turkish Stream will consist of four pipelines, each with a capacity of 15.75 billion cubic meters.
The pipelines are planned to pass 660 kilometers (410 miles) through the old South Stream route under the Black Sea, and move 250 kilometers (155 miles) towards a new route to reach Turkey's Thrace region.