Russia's Gazprom said Monday it completed the sea portion of the first line of the TurkStream offshore gas pipeline across the Black Sea and reached Turkey's coastline.
Gazprom, which plans to complete the pipeline in 2019, said in a statement that 1,161 kilometers (721 miles) of pipe have been laid since it began construction last year, equaling 62 percent of the total pipe length in the project.
The receiving terminal at Kıyıköy on the Black Sea coast of Turkey's northwestern Thrace region is under construction, the statement said, adding that when the terminal is completed, the first line will be fully complete.
Gazprom President Alexey Miller said that TurkStream is being successfully brought to life and an important hurdle has been overtaken with the completion of the first line. "TurkStream will indisputably contribute to the energy security of Turkey and Europe," he said.
The second line, designed to ship gas to southern European countries such as Greece, Bulgaria and Italy, will be laid in the third quarter of 2018, the company said. Both lines have an annual capacity to carry 15.75 billion cubic meters of gas. The total cost of the project is estimated at $7 billion.
Russian Energy Minister Alexander Novak said earlier this month that Turkey's approval for Gazprom's onshore portion of the TurkStream pipeline's second line was still pending. TurkStream spokesperson Sander van Rootselaar said that 224 kilometers (139 miles) of the second line have been laid, up until Turkey's exclusive economic zone, and all approvals for the second line have been obtained.
The pipeline construction on land will be carried out by the Petroleum Pipeline Company (BOTAŞ), and the environmental impact assessment process is currently ongoing, van Rootselaar said. He added that the land construction in Russia will also be terminated before December 2019 and the gas flow will begin after that date.
"For the offshore part, we have all the necessary permits. The onshore lines are beyond our remit. Those will be the responsibility of Turkey's BOTAS and Gazprom. They are in talks for a joint venture regarding the second onshore pipeline," he said.
Moscow, which relies on oil and gas revenue, sees new pipelines to Turkey and Germany – TurkStream and Nord Stream 2 – as crucial to increasing its market share in Europe.
The world's largest offshore construction vessel, the Pioneering Spirit, owned by Swiss company Allseas, carried out the construction. The ship reached Turkey's shores after a 10-month trip with a crew of 562 people from 40 countries.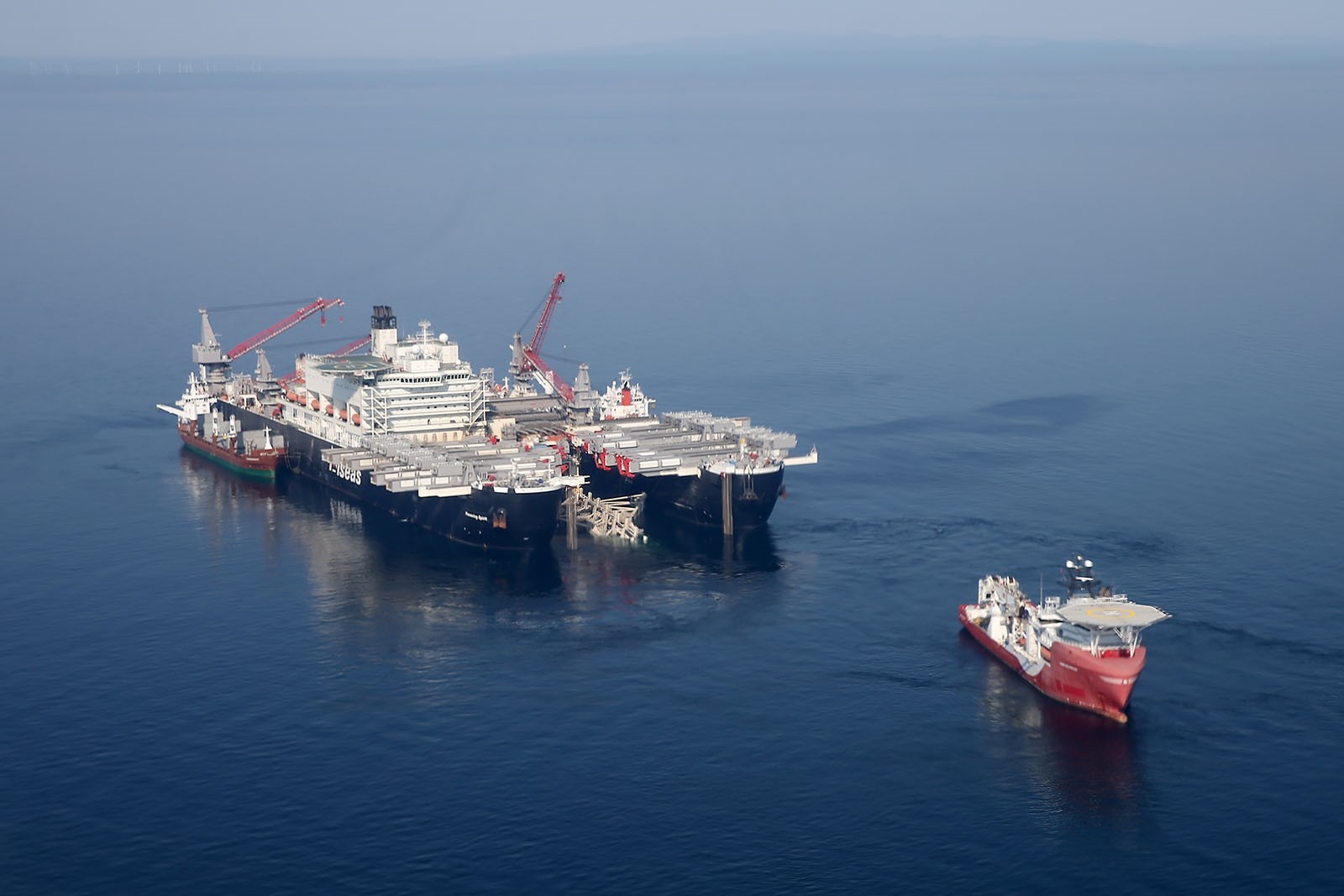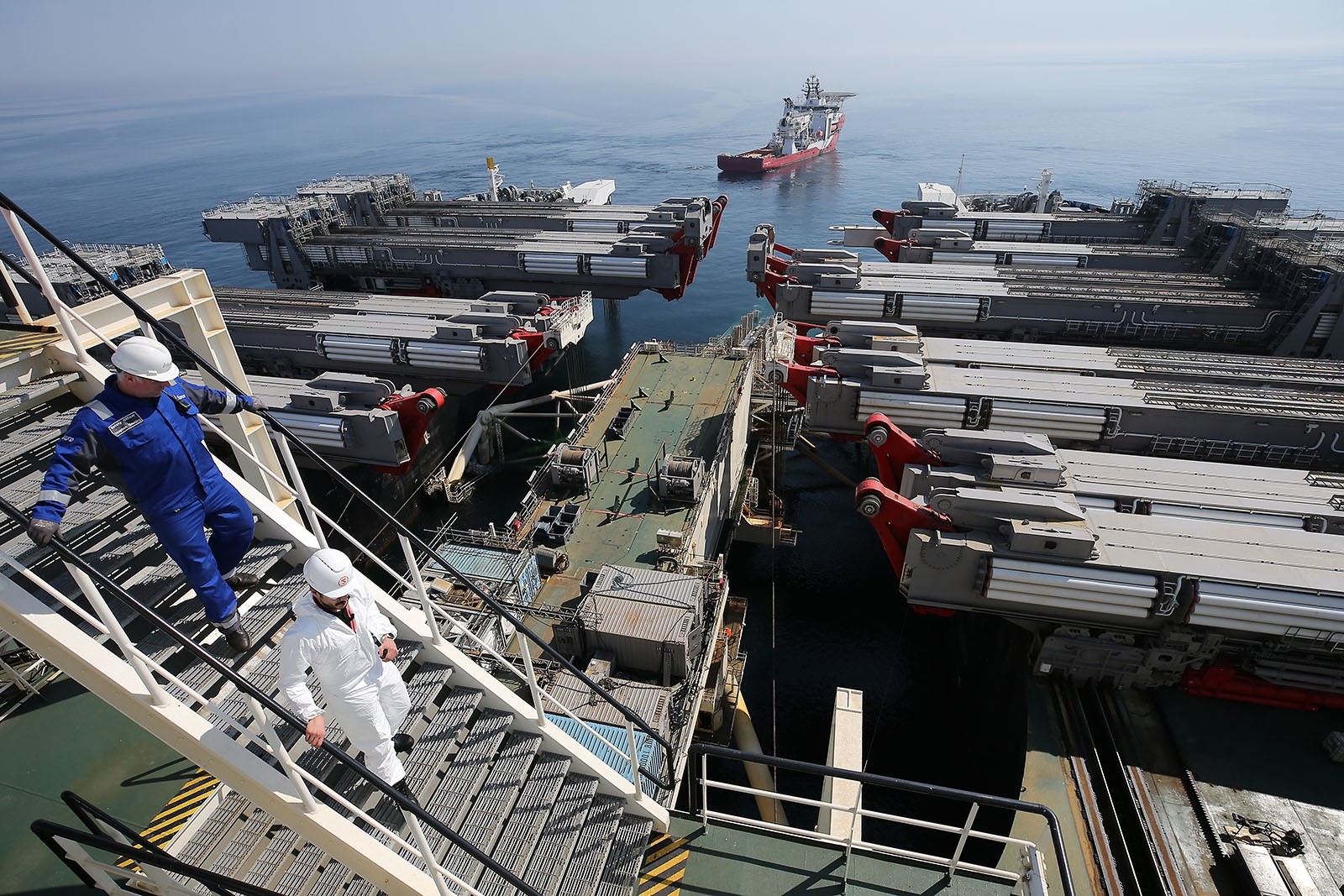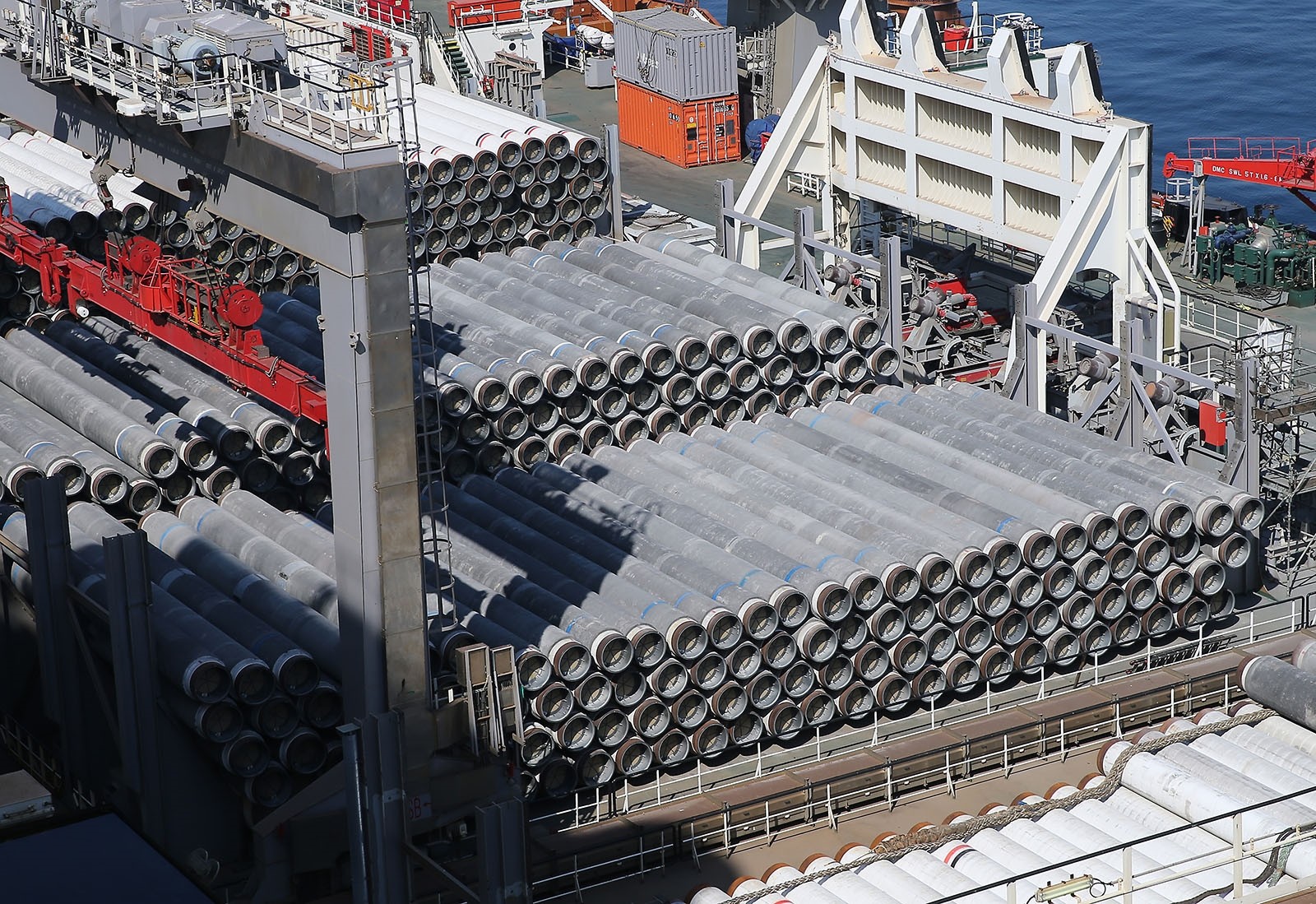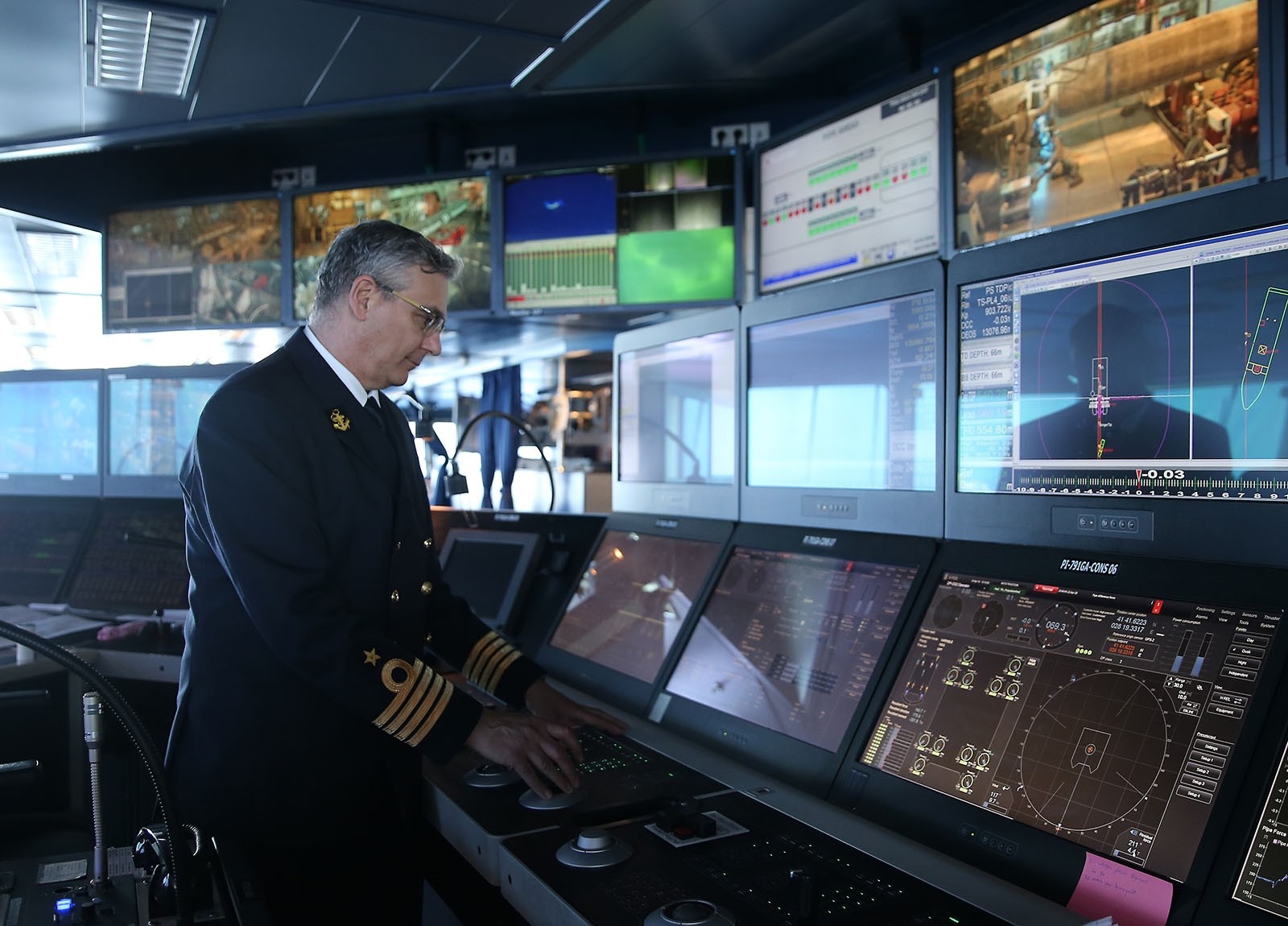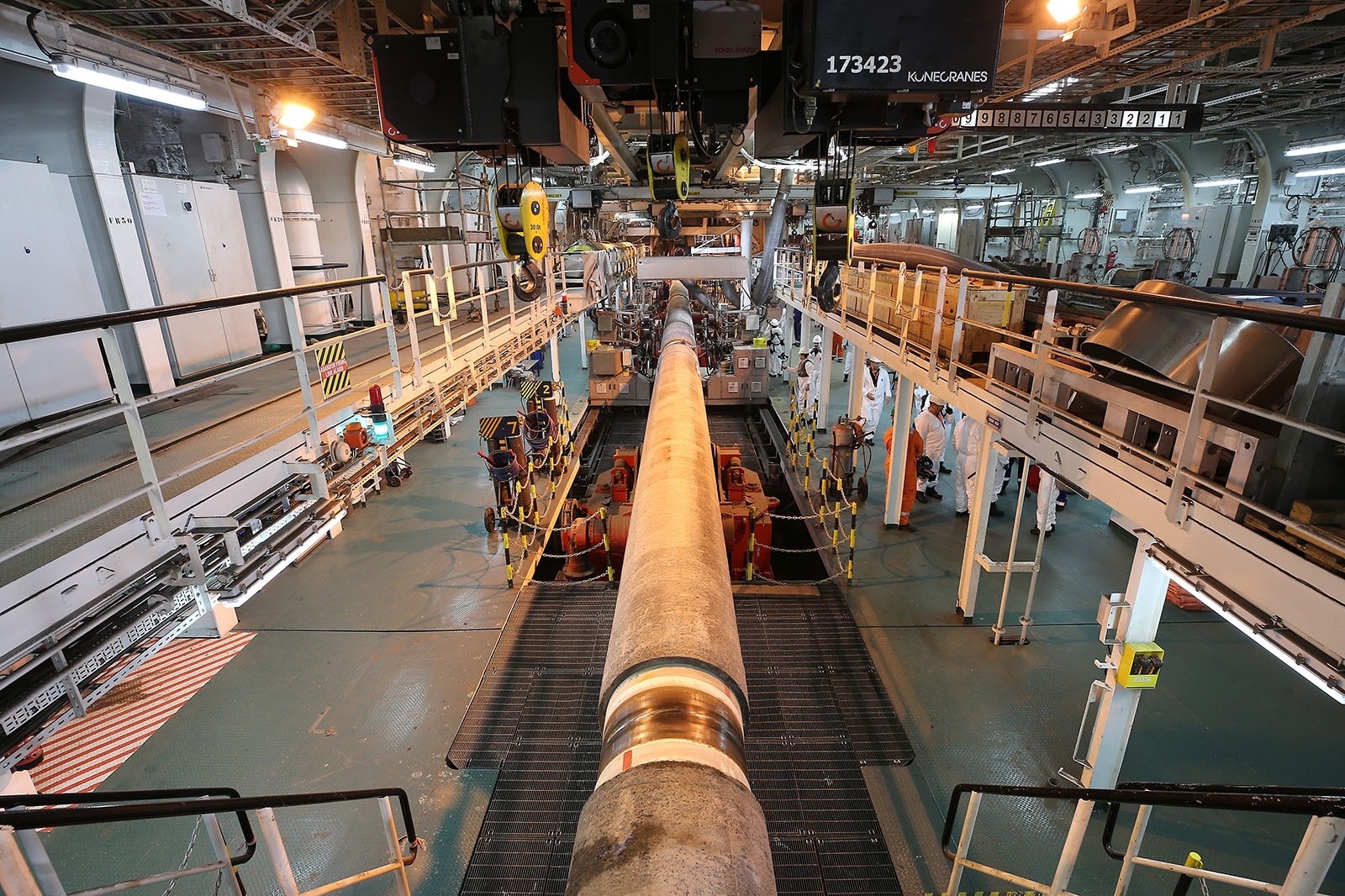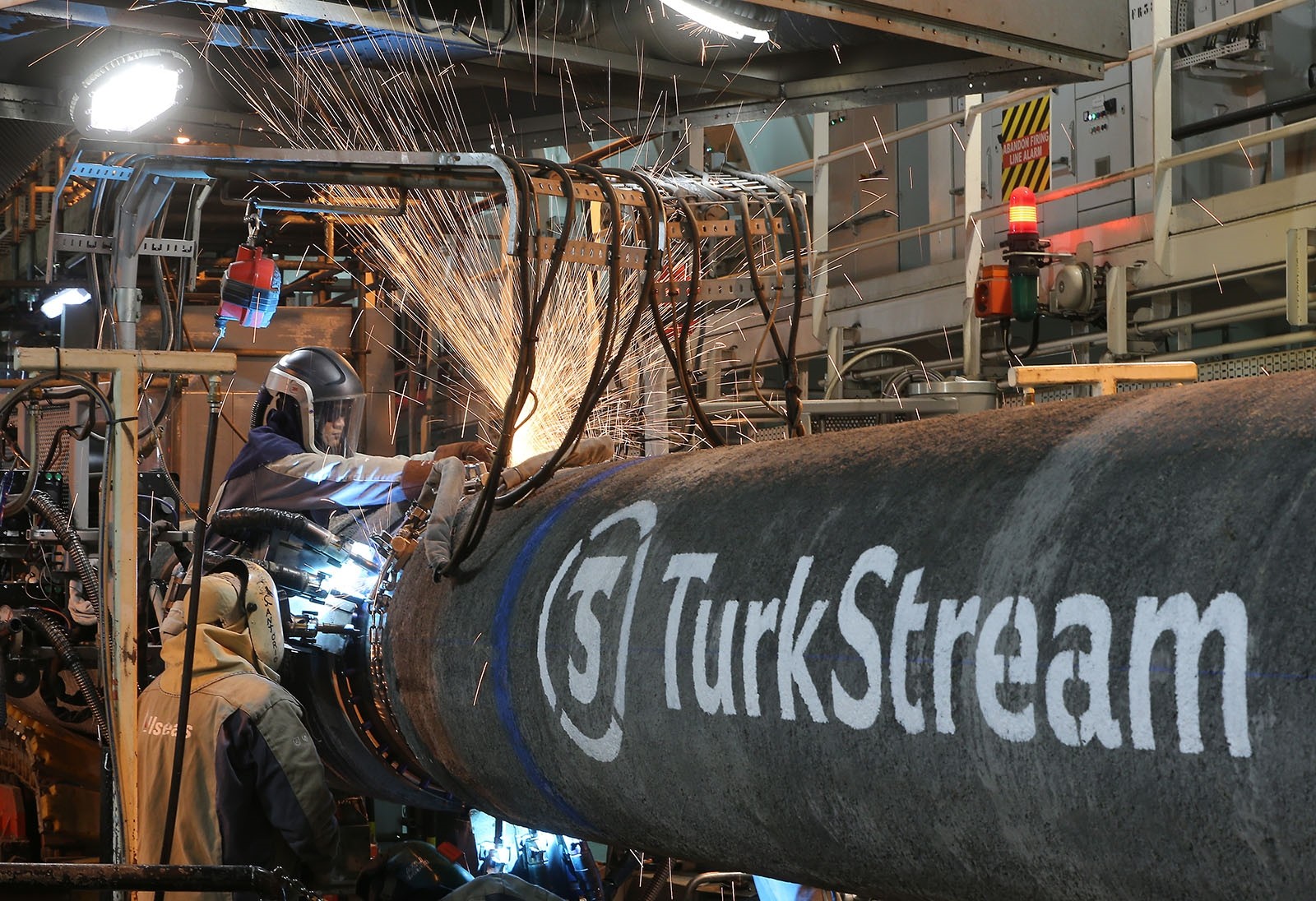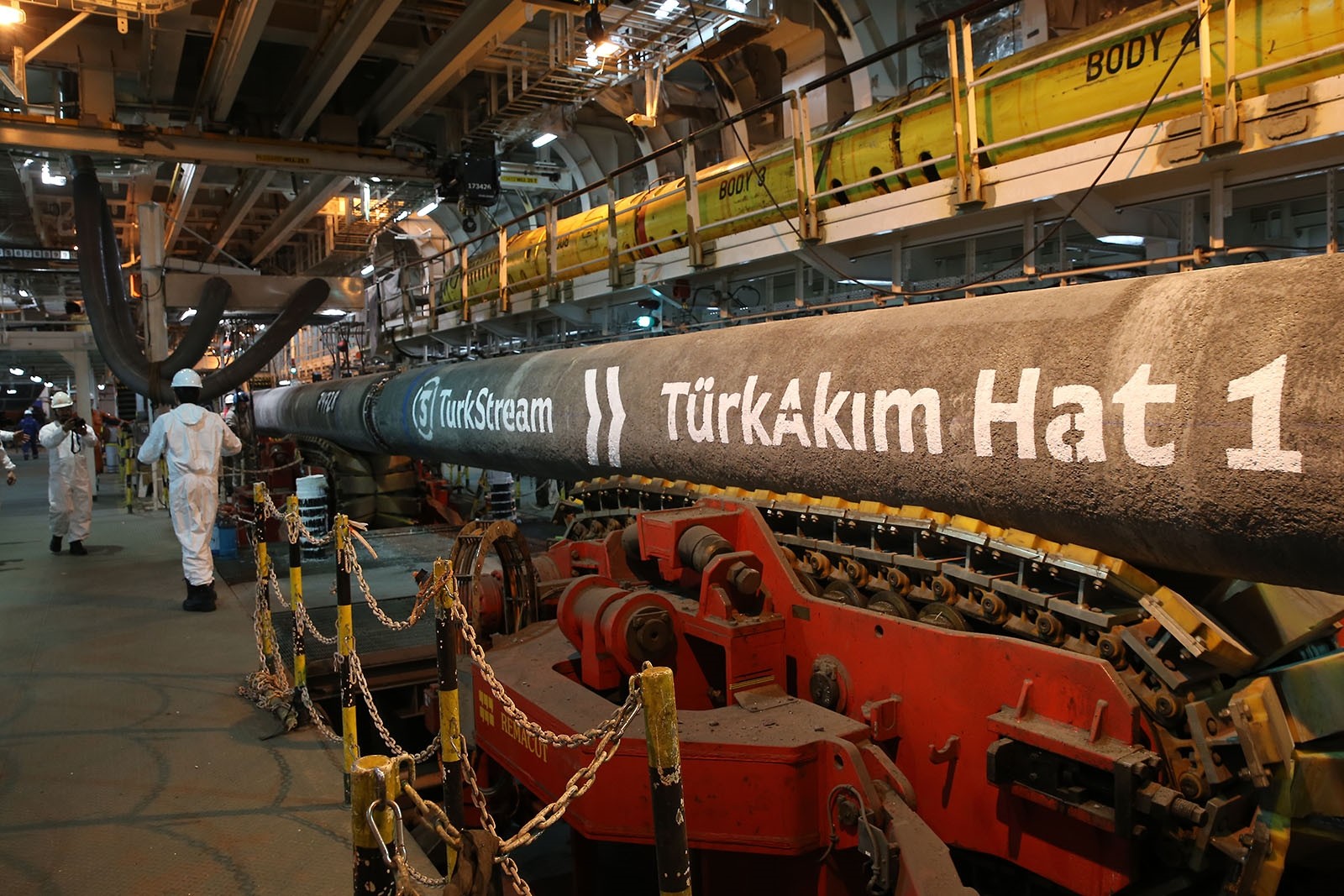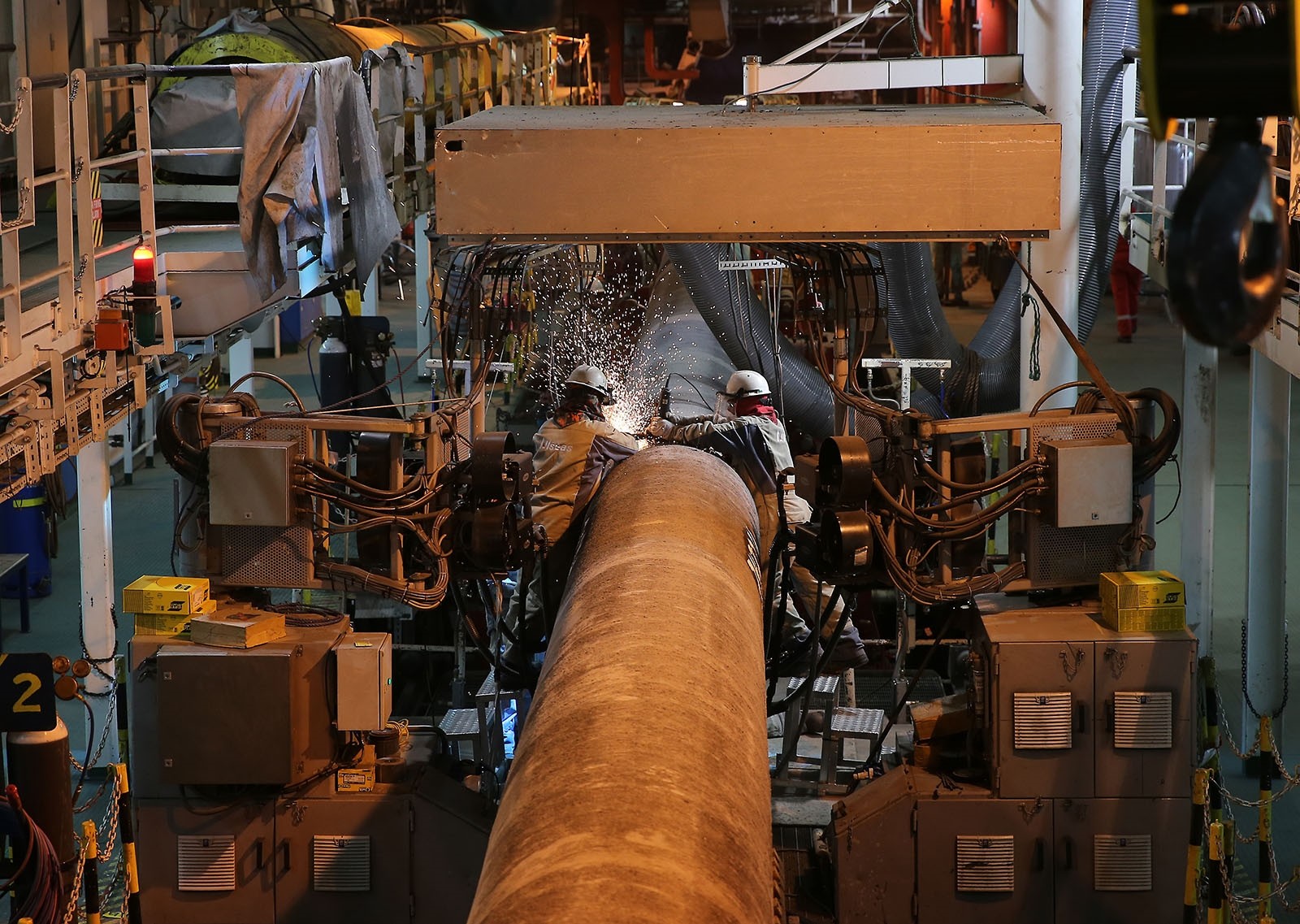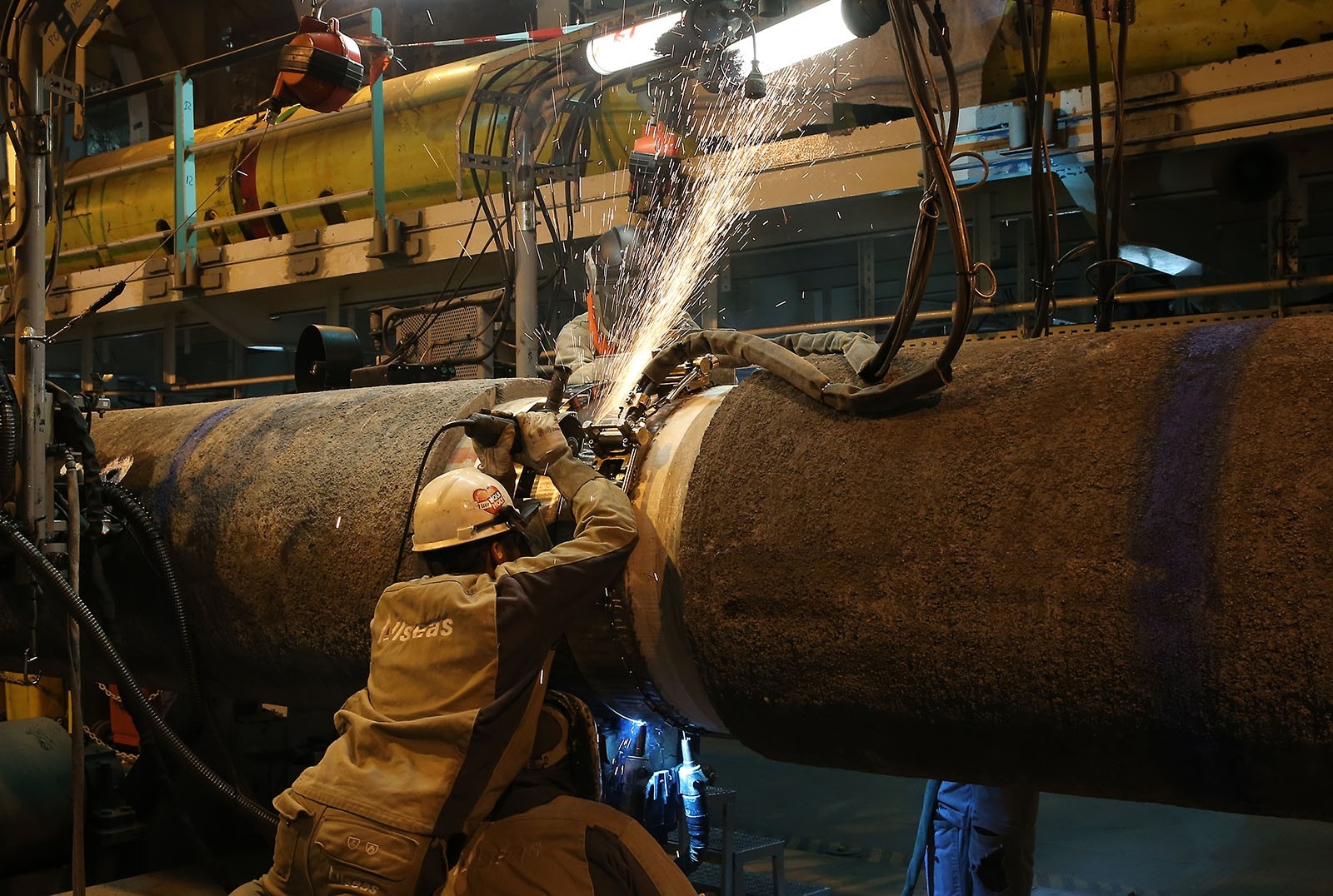 The official Anadolu Agency's energy editorial team paid a visit to the 382-meter-long and 124-meter-wide vessel as it reached Kıyıköy. Captain Loek Fernengel explained that the vessel was constructed in South Korea as two main blocks and welded together in 2013. It undertook its first high seas operation in August 2016 off Norway, carrying a 13,500 ton oil platform. The vessel is equipped with cranes that are able to carry 48,000 tons of weight in a single lift, which is equal to the weight of two and a half Eiffel Towers.
The vessel, with the size of six Boeing 747s, has a maximum speed of 14 knots and can accommodate 571 people with an installed power capacity of 95,000 kilowatts. With 13 floors and 288 cabins, it can cater for over 500 employees at any given time.
However, it is not all work and no play as the crew from over 40 countries has recreational areas with Playstations, television screens and facilities for various activities such as ping-pong and foosball.
"We have 130 technical crew members including mechanical engineers and electricians, 40-45 personnel for catering, 300 employees on the production line and 50 marine crew," Fernengel explained.
The catering crew serves between 1,500 and 2,000 meals daily on board, while 250 kilograms of rice and 11,000 eggs are consumed per week.
The captain shared that the majority of the fruit and vegetables, milk and canned goods are bought from Turkey.
"It's like a 5-star hotel. There are laundry facilities and room cleaning services for the staff. The vessel has a capacity of 21 million liters of diesel but our daily consumption is 100,000 liters. With full speed it is 400,000 liters per day," he said.
The vessel laid a record 5.7 kilometers of pipes in a single day in February, enabling the fast construction of the pipeline at depths reaching 2,200 meters. Fernengel stated that more than 74,000 welds have been made in the project at a margin of error of only 0.63 percent.
"So far we have had a very successful process both in terms of our production rate and safety, and quality. Even in the event of massive waves, the vessel remains stable and we continue to work. There was a huge storm about a month ago. The waves reached 7-8 meters high and the vessel suffered some damage but it didn't stop our production. Every eight minutes, we lay one pipe in the sea," Fernengel said.
"We found aircraft wrecks and archeological sites on the seabed during pipelaying. We changed our route each time but there has been no delay nevertheless," he explained.
"After this location [offshore Turkey], the Pioneering Spirit will return to Rotterdam, to prepare for her next heavy-lift project - the installation of a 22,000-tonne drilling platform topsides for Norwegian Statoil's Johan Sverdrup development on the Norwegian continental shelf," he said.
He added that in the third quarter of 2018, the Pioneering Spirit will return to the Black Sea to complete the second line for the TurkStream project.
The vessel is among a fleet of other Allseas enormous vessels including the Solitaire, Audacia and Lorelay.
The Swiss-based Allseas Group executed nearly 300 projects worldwide, installing more than 21,500 km of subsea pipeline in water depths ranging from 5 meters to 2,730 meters.
TurkStream is the vessel's maiden pipe laying project. It commenced deep-water pipe laying operations late June 2017 and has been working exclusively for the TurkStream project ever since.​