Researchers have found 381 new species in the Amazon rainforest, the World Wildlife Fund announced Wednesday, warning that the discoveries were all in areas threatened by human activity.
The report by the WWF and Brazil's Mamiraua Institute, released in Sao Paulo, listed 216 previously unknown plants, 93 fish, 32 amphibians, 19 reptiles, one bird and 20 mammals, two of them fossils.


A new species is discovered in the Amazon area, spread over nine South American countries, every two days on average.
This is the third report in a series, listing 2,000 new species over the last 17 years. However, the good news comes with a worrying trend, the WWF said.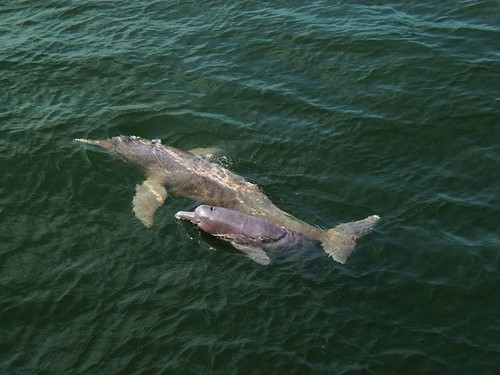 Undated handout picture taken at an undisclosed location released by WWF Brazil on August 30, 2017 showing specimen of the new species of dolphin Inia araguaiaensis which was included in the 2014-2015 Report of New Species of Vertebrates and Plants of the Amazon (AFP Photo)
"All the species that were discovered, all 381, are in areas where humankind is destroying the Amazon. This is very important to us, because it links the fact that our economic activities are causing species to go extinct before we even know about them," Ricardo Mello, WWF Brazil Amazon program coordinator, said.
"We have to show this and act so that economic activity is more transparent," he said.