The Third Regional Directorate of Nature Conservation and National Parks in Şanlıurfa has discovered two vascular plant species.
The plants have entered the world botanical literature, Regional Director İsrafil Erdoğan told Anadolu Agency (AA).
"The directorate's 'Land and Inland Water Ecosystems Biodiversity Inventory and Monitoring Project,' carried out under the consultancy of academics and nature observers, has been completed," he said.
Erdoğan said that the project lasted nearly three years. It studied and identified the plants, mammals, birds, fish and reptile species in Şanlıurfa. It discovered two new plant species in the land and literature studies.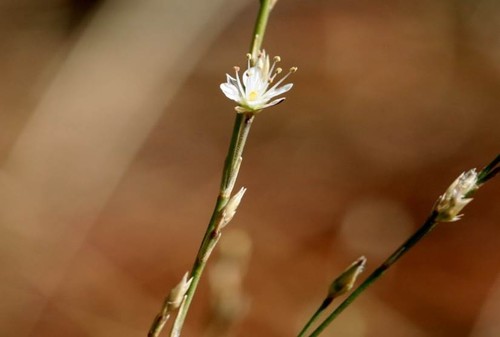 Yıldırımhani
He added that these plants were in not the world botanical literature. "These vascular species have been named 'Yıldırımhani' and 'Halfetiensis' and were registered in the world botanical literature. At the moment, the studies for scientific publication have been completed. Once the reporting studies are completed, we will soon announce the two new species we have discovered. Studies to register species that have not been identified in the world literature are very difficult," he said.
"As part of land studies our specialists first search identified species, before examining them and the varieties of the new finding. Studies are focused on species that have not been previously identified or registered. Then, an application is made for their inclusion in the literature with justifications and reports. All necessary procedures are now complete."
Erdoğan said that each centimeter of the plants, from their shapes to leaf structure, from buds to flower properties, are examined separately during the identification process.
New bird, fish and reptile species found
Underlining that the project was very comprehensive, Erdoğan said that new birds, reptiles and fish species, previously unknown to live in Şanlıurfa were found. Erdoğan noted that the field studies identified 186 bird species. "Four new bird species that were not known to live in the region, including European stonechat, Turkmenistan butcherbird, Mediterranean gulls, and Namaqua dove, were discovered. In the research conducted by reptile experts, endemic Harran lizard, platyrrhine village snake and dwarf snake were found. In surveys conducted by inland water fish experts, four new fish species of pearlfish, whiskered fish, Eğirdir long snout scraper and pike were found for the first time in the city," he added.
He said that within the scope of the project, new plans and programs are being prepared that would monitor these species, evaluate threats and suggest measures.