At least three people were killed and two seriously injured when an Airbus A400M military plane crashed on Saturday near Seville airport in southern Spain, an emergency services spokesman said. He also said, there were a total of seven people on the crashed plane, two of whom were still unaccounted for.
The Airbus A400M Atlas cargo plane crashed near Seville airport straight after take-off. The aircraft was undergoing a test flight having been recently delivered to the Spanish military.
Spanish daily El Pais quoted Prime Minister Mariano Rajoy as saying there were eight to 10 on board.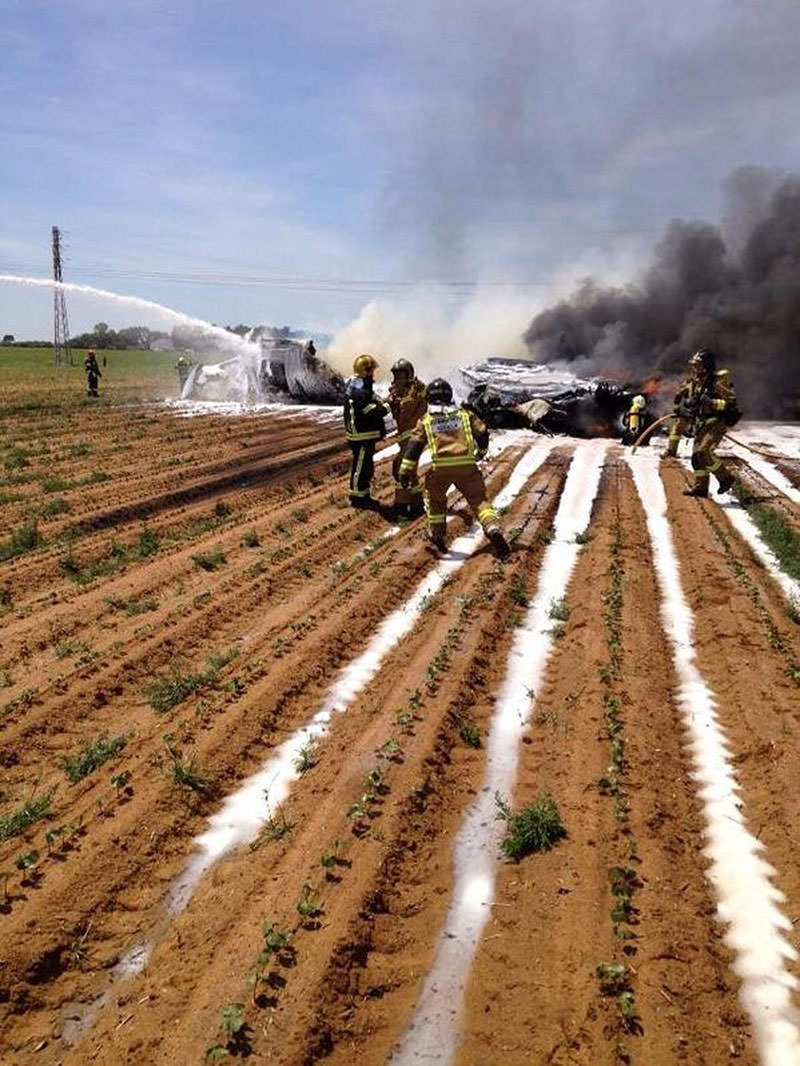 Seville's San Pablo airport was closed after the crash.
Aviation sources confirmed the plane was one of Airbus' new A400M troop transporters, which are assembled at a factory in Seville.
Airbus Defence and Space, the Airbus division responsible for military aircraft, said the plane was destined for Turkey.