Police in the eastern German city of Leipzig said 69 officers were injured and 50 of its vehicles were damaged during a weekend riot that erupted when leftist protesters turned violent while protesting a right-wing demonstration occurring elsewhere in the city.
Masked left-wing demonstrators attacked police with stones, bottles and fireworks on Saturday, leading police to take 23 people into temporary custody.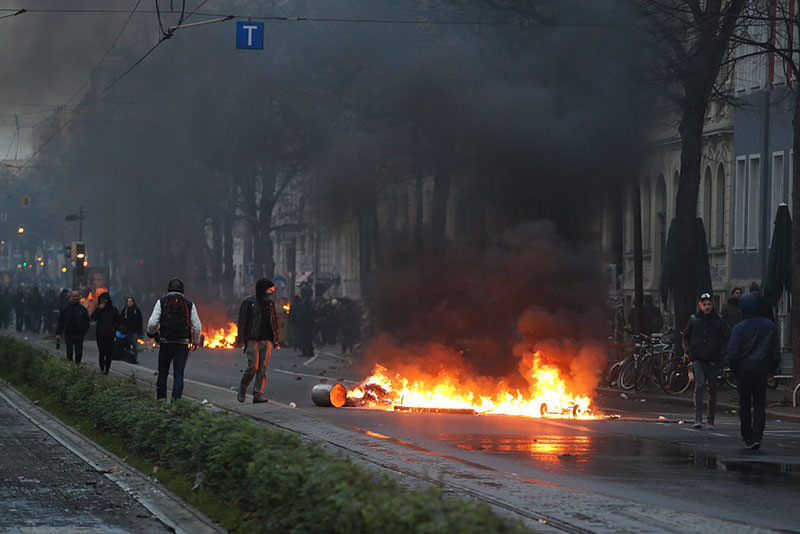 Police had used water cannon and tear gas to quell the riot, which erupted from a crowd of around 1,000 counter-demonstrators.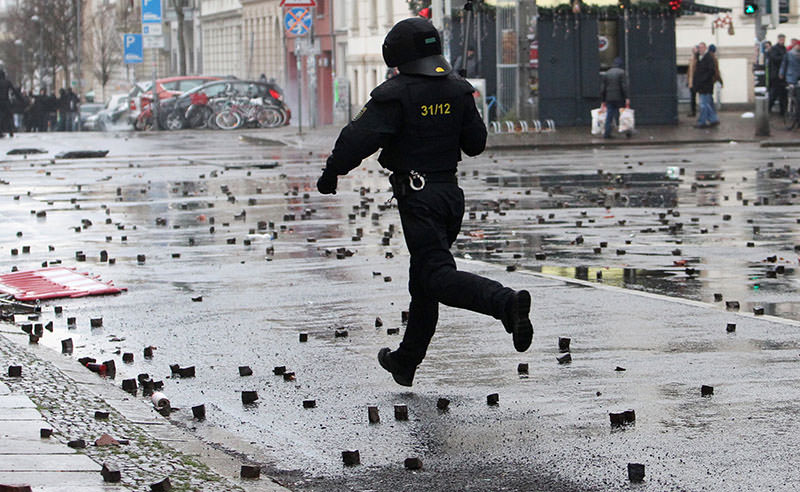 Leipzig's public prosecutor told dpa on Sunday that they had opened multiple cases of breaching the peace, with several cases of protesters throwing stones.