Three Azerbaijani soldiers were killed in frontier clashes with Armenian forces on Sunday, Azerbaijan's Defense Ministry said Monday.
An unspecified number of Armenian troops were killed in the fighting as they attempted to cross the border into Azerbaijan from occupied Karabakh, the ministry said.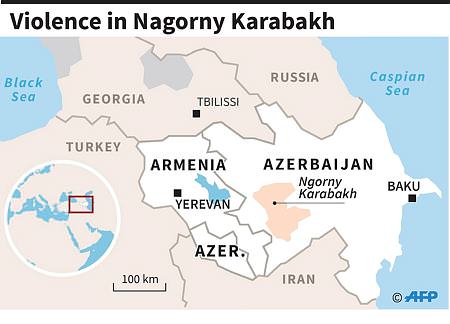 Fighting on Friday and Saturday saw 12 Azerbaijani soldiers and more than 100 Armenian soldiers killed in some of the worst clashes since a peace deal was signed between Armenia and Azerbaijan in 1994.
On Sunday, Azerbaijan announced a unilateral cease-fire in response to international calls to halt the violence.
Karabakh has been occupied by pro-Armenian forces since 1993.