Turkish and Belarussian leaders inaugurated Minsk Mosque in the eponymous capital of the eastern European country on Friday in a grand ceremony. The mosque, a replica of the original one built in 19th century and destroyed during the Soviet era five decades ago, was built by Diyanet Foundation linked to Turkey's state-run Presidency of Religious Affairs.
Belarussian President Alexander Lukashenko and Turkish President Recep Tayyip Erdoğan opened the mosque in the ceremony that had originally been planned to take place in July but was postponed due to the failed coup attempt in Turkey. Mehmet Görmez, head of the Presidency of Religious Affairs delivered a sermon during the Friday prayers at the mosque.
Praising Belarus as home to a peaceful coexistence of people of different ethnicities and faiths, Erdoğan said the mosque would be a symbol of Turkish-Belarussian friendship.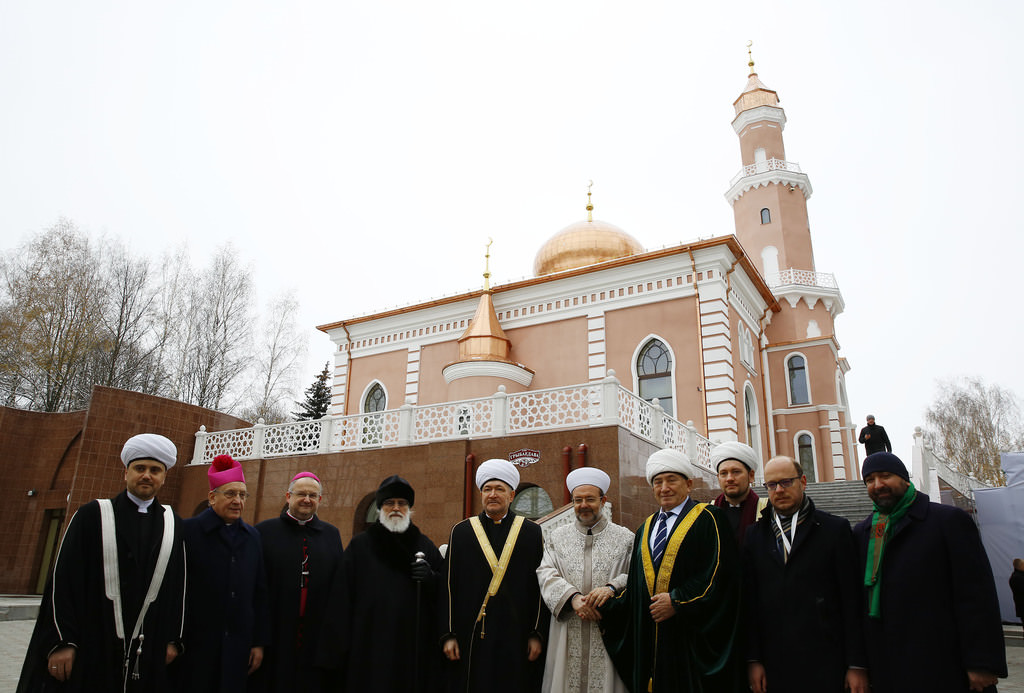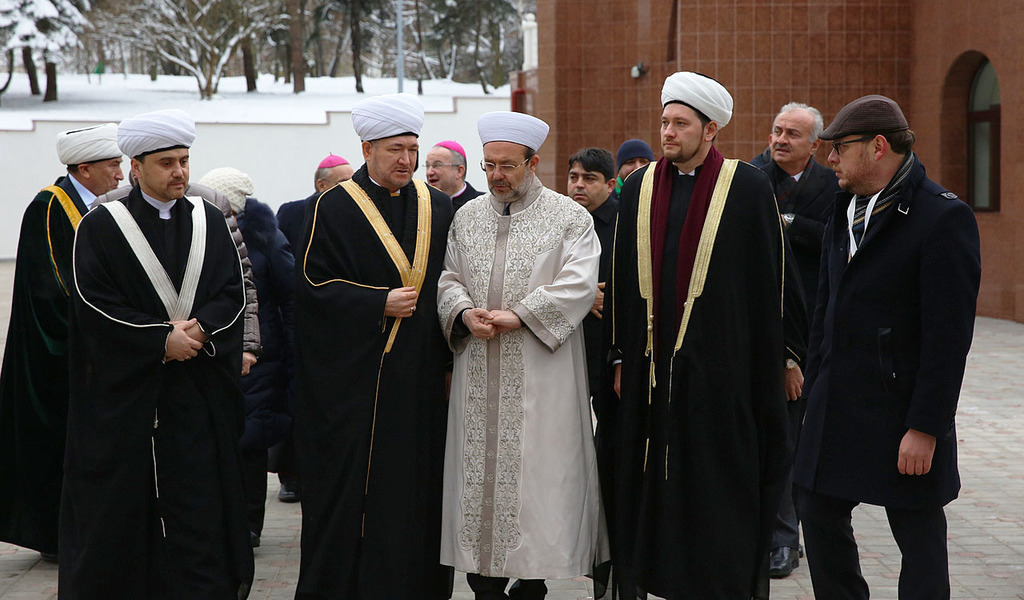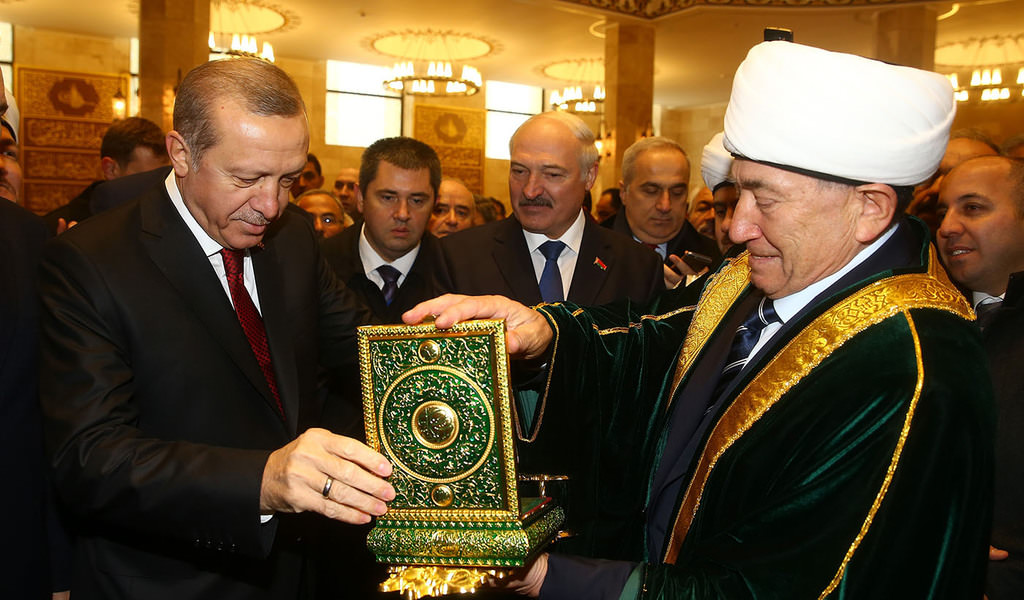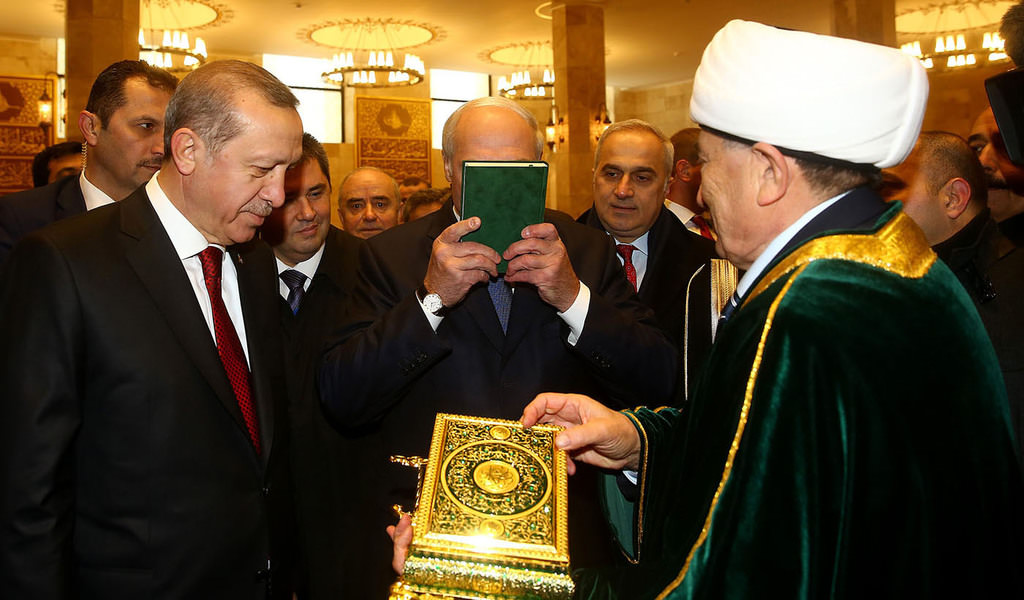 "This is an instance of viewing differences as wealth rather than as a threat and danger. In Belarus, people of different religions and cultures share the same vision of the future and work hard for Belarus' stability, growth and gain a deserved place in the international community. I think this feature of Belarus is very valuable in these troubled times and unfortunately, it is a rare feature," he said, adding that there was "a spreading plague of intolerance and xenophobia in European countries."
"I congratulate Mr. Lukashenko for reaching out to Muslims in his country," Erdoğan also said.
Built in 1890 by the Muslim community of Belarus, which is mainly composed of Tatars, the mosque was destroyed 54 years ago by Soviet officials who planned to replace it with a hotel. The rebuilding of the mosque was undertaken in 2014 and completed recently in line with its original Tatar architectural design and traits.
The mosque will be able to accommodate up to 2,500 people for prayer. The altar, pulpit and carpet will bear Turkish Ottoman features in addition to its original architectural design, while the entrance floor of the mosque will include a conference room, a computer room and an exhibition hall.
Belarus is home to several thousand Muslims. Islam has a long history in the eastern European country. Tatars introduced Islam to Belarus as early as the 14th century and ever since, Islam has carved its own place in the history of the country and the region.
Diyanet, alongside the Turkish Cooperation and Coordination Agency (TİKA), have been working for several years on the restoration of mosques and other historical monuments throughout the world, including the Middle East and the Balkans.