A Turkish association in the German city of Munich, linked to the Alperen Hearths, the youth organization of the Great Union Party (BBP), came under the attack of PKK sympathizers on the night of Jan. 21-22.
A statement released by the Turkish association on Sunday said attackers broke into the association building after smashing glass windows, and damaged objects inside.
The release also said that the group, believed to be sympathizers of the terrorist group the PKK, painted slogans praising PKK and its jailed leader Öcalan on the wall.
The association also reported the theft of a coffer box, and the destruction of different written documents.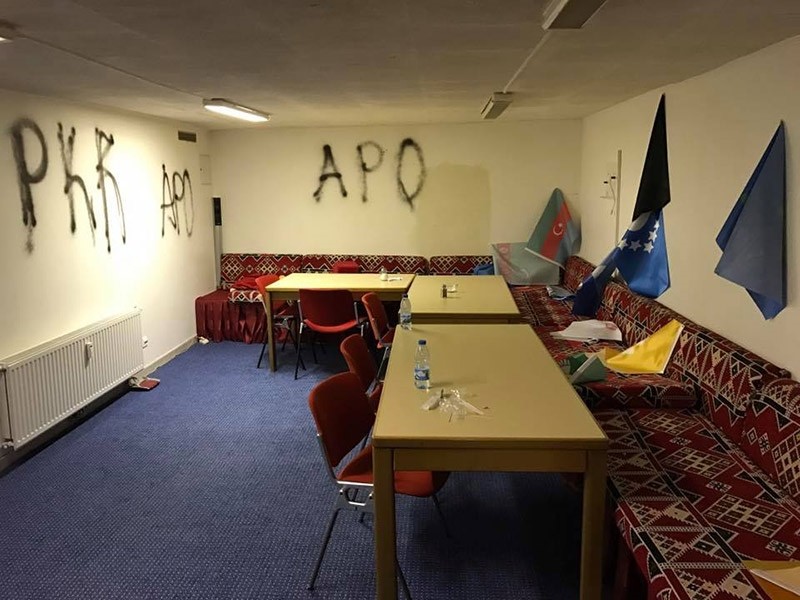 There was no report of clashes or injuries, due to the fact that the building was empty when the attack occurred.
German police reportedly launched an investigation following the event.
The PKK is officially listed as a terrorist organization by Turkey, the U.S., and the EU. The terrorist group resumed a 30-year armed campaign against the Turkish state in July 2015.
Many supporters of the terrorist group, who claim persecution in Turkey, find asylum in European countries.
The PKK, exploiting several nongovernmental organization fronts, is active in many European countries including Germany, Austria, Denmark, France, the Netherlands, Switzerland and Greece.