Former Conservative Party chairman Grant Shapps said on Friday that both supporters and opponents of Brexit were among the 30 lawmakers who back a plot to topple British Prime Minister Theresa May.
Shapps told BBC radio that there was a broad range of lawmakers urging May to step down.
"These are Remainers, they are Brexiteers. They would never automatically agree on a single candidate and this is not about promoting an individual," he said.
"I think she should call a leadership election," Shapps told BBC Radio 5 live. He said that after May's bungled election, her failure to unite the Cabinet and a poor party conference, "the writing is on the wall."
Shapps, who chaired the party between 2012 and 2015, said up to 30 Conservative lawmakers backed the bid to informally tell May to go, including five former Cabinet ministers. He said it was unclear if there would be enough support to topple May.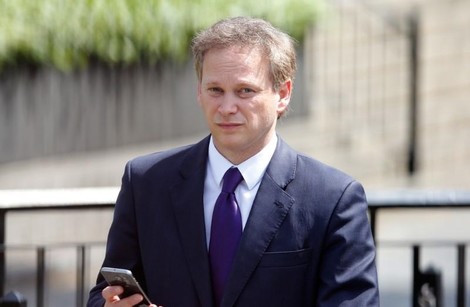 To trigger a formal leadership challenge, 48 Conservative lawmakers need to write to the chairman of the party's so-called 1922 Committee.
May made no public appearances on Thursday.
Divisions over May's future burst into the open on Friday after her conference speech was ruined by a comedian handing her a mock employment termination letter, repeated coughing fits and even by letters falling off the slogans on the set behind her.
May's authority was already diminished by her botched bet on a June snap election that lost her party its majority in parliament just days before the opening of formal Brexit talks with the European Union.
Her survival has so far been dependent on the absence of an obvious successor who could unite the split party around Brexit and fear of an election that many Conservatives think would let opposition Labour leader Jeremy Corbyn into power.
Many Conservative activists fear another leadership contest will exacerbate the divide in the party over Europe, an issue that helped sink the previous three Conservative prime ministers - David Cameron, John Major and Margaret Thatcher.
A leadership contest could also pave the way for an election that some Conservatives worry could be won by Corbyn, whom they cast as a Marxist seeking to impose a socialist fantasy on Britain.