Spain's maritime rescue service says it has saved 104 migrants trying to make the perilous crossing of the Mediterranean Sea to Europe from North Africa.
The service says its rescue craft Guardamar Concepcion Arenal intercepted two boats carrying 53 and 22 migrants each overnight and early Sunday in the Strait of Gibraltar. The same rescue vessel also took on board another 25 migrants that a Civil Guard patrol craft had picked up at sea.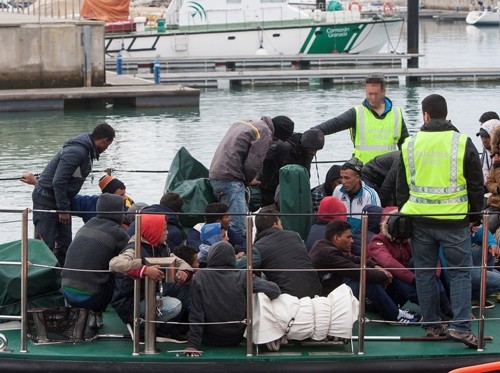 Another rescue craft, the Salvamar Denebola, later spotted a tiny rubber boat carrying four more migrants that it took to shore.
Tens of thousands of migrants try to reach Europe each year in small smugglers' boats unfit for the open sea, with thousands dying in the attempt.