Raging wildfires have killed 79 people including small children in Greece, devouring homes and forests as terrified residents fled to the sea to escape the flames, Greece's fire department said Wednesday.
Spokeswoman Stavroula Malliri said Wednesday that rescue crews continue to search the areas northeast of Athens that were the worst affected by the fire. Crews have been going house-to-house and searching burned cars and the scorched coastline to locate any further victims.
Malliri said authorities have received dozens of calls for missing people, adding that some of those reported as missing could be among the dead, or might have already returned to their families without authorities having been informed.
There was no official number released as to how many people might be missing. Some people have taken to social media and Greek television stations with appeals for information on their loved ones.
Orange flames engulfed pine forests, turning them to ash and leaving lines of charred cars in the smoke-filled streets of seaside towns near Athens after the fires broke on Monday.
Rescuers rushed to evacuate residents and tourists stranded on beaches. Others were overtaken by the flames in their homes, on foot or in their cars.
The charred bodies of 26 people, including small children, were discovered in the courtyard of a villa at the seaside resort of Mati, 40 kilometers (25 miles) northeast of the capital, said rescuer Vassilis Andriopoulos.
They were huddled together in small groups, "perhaps families, friends or strangers, entwined in a last attempt to protect themselves as they tried to reach the sea," he said.
Video footage showed people fleeing by car as the tourist-friendly Attica region declared a state of emergency.
"I saw the fire move down the hill at around 6:00 pm and five or ten minutes later it was in my garden," said 60-year old Athanasia Oktapodi.
Of more than 170 injured, 11 people were in serious condition.
Port authorities told AFP they had found four bodies in the sea, including three women and a child who had apparently tried to escape the flames.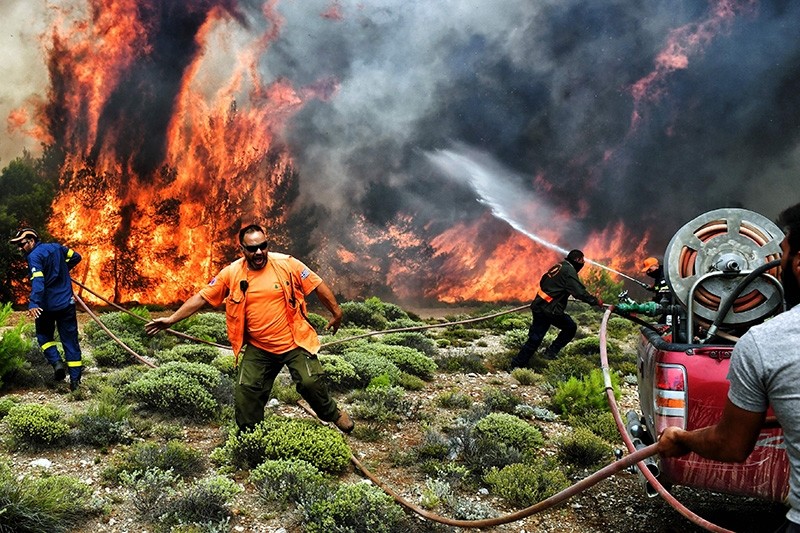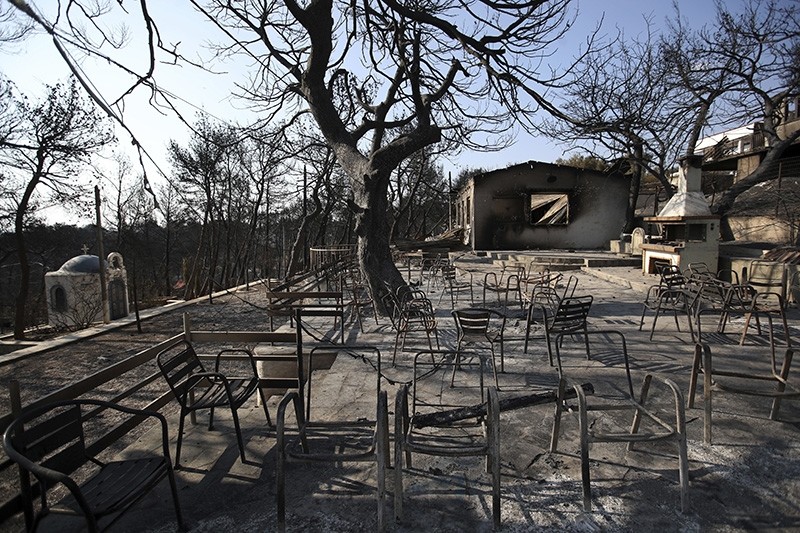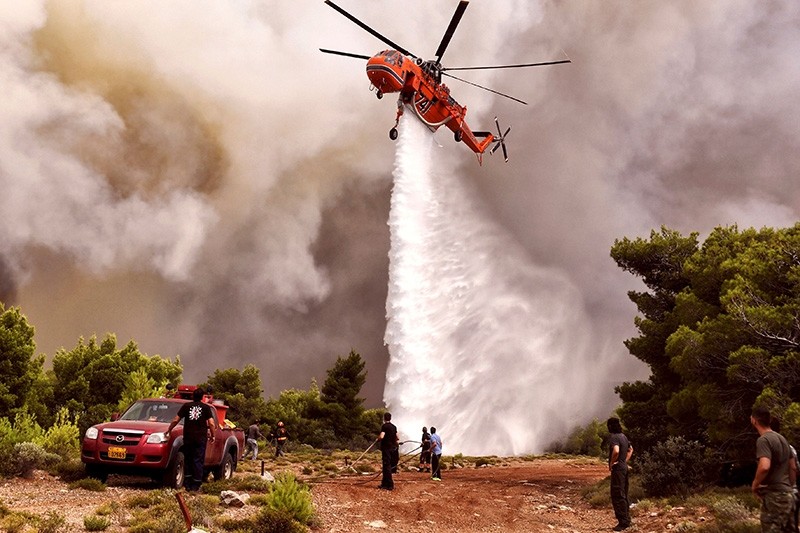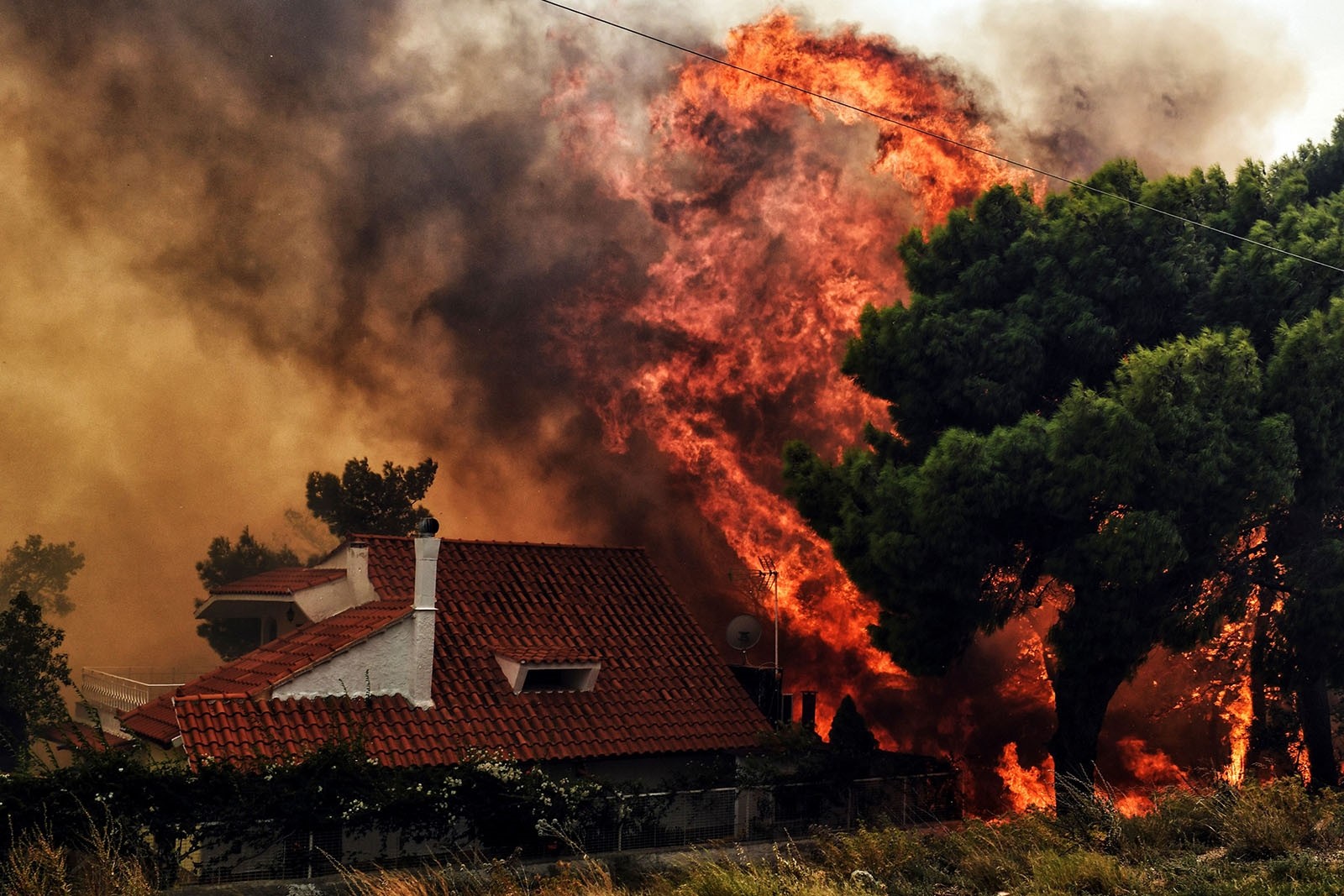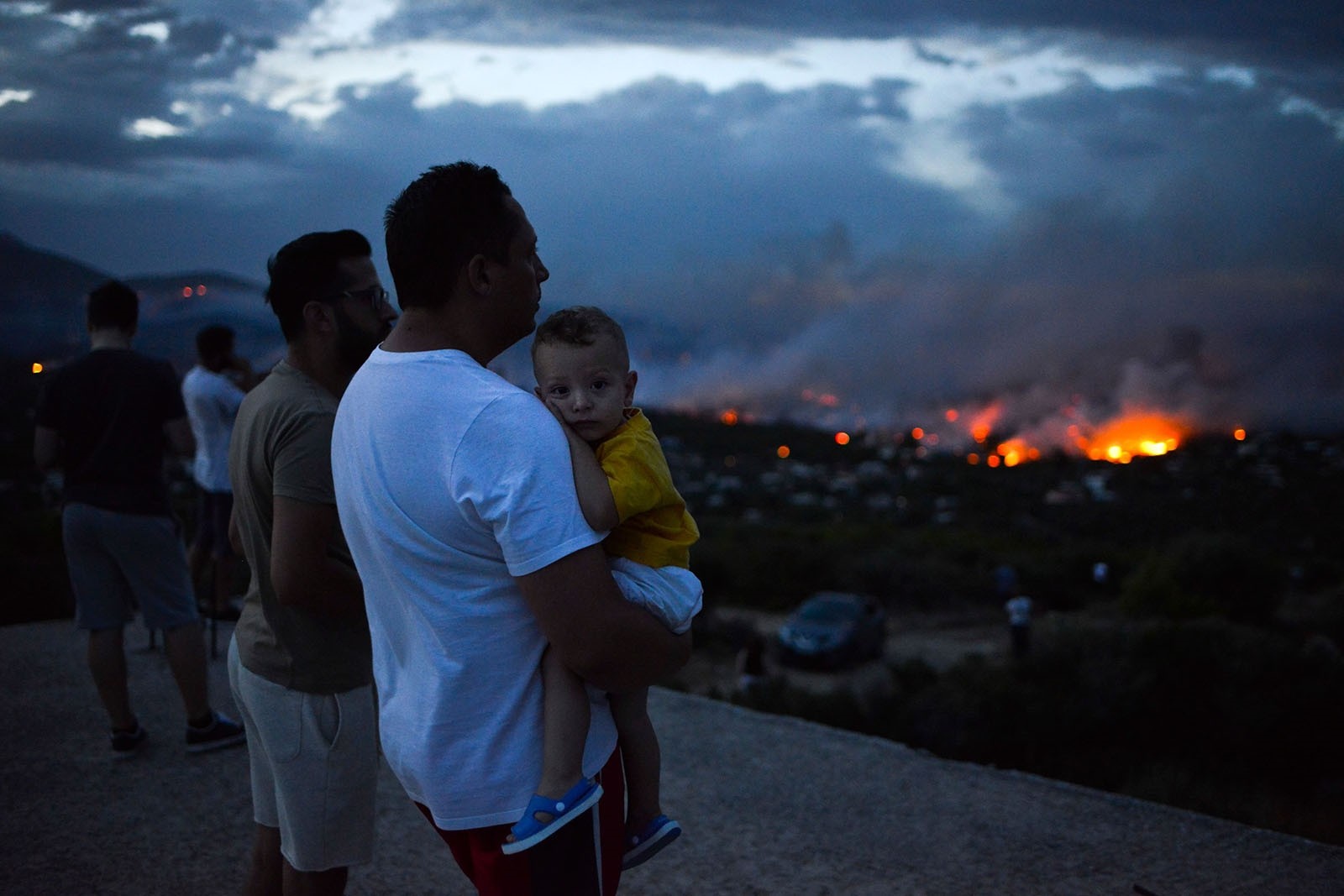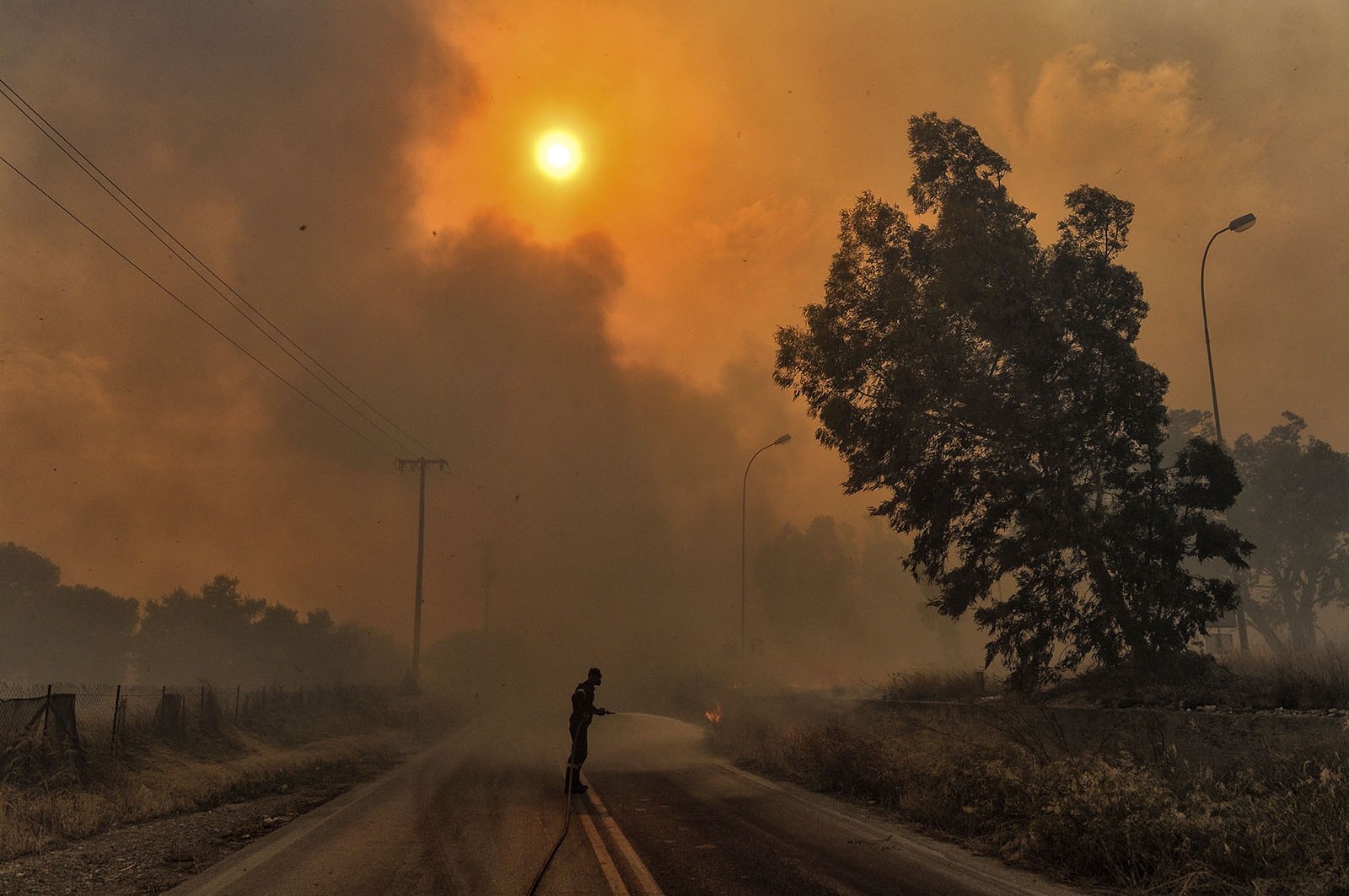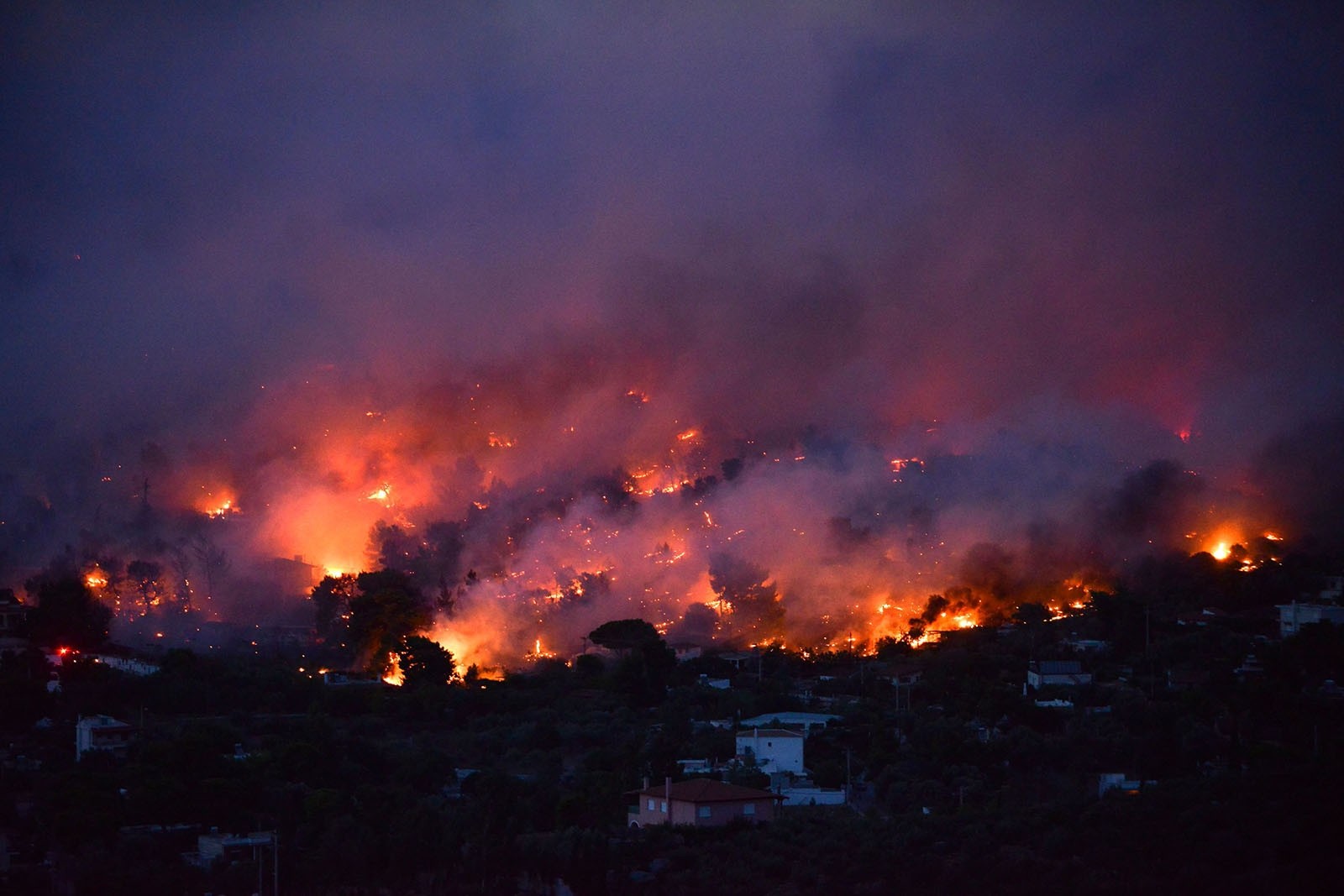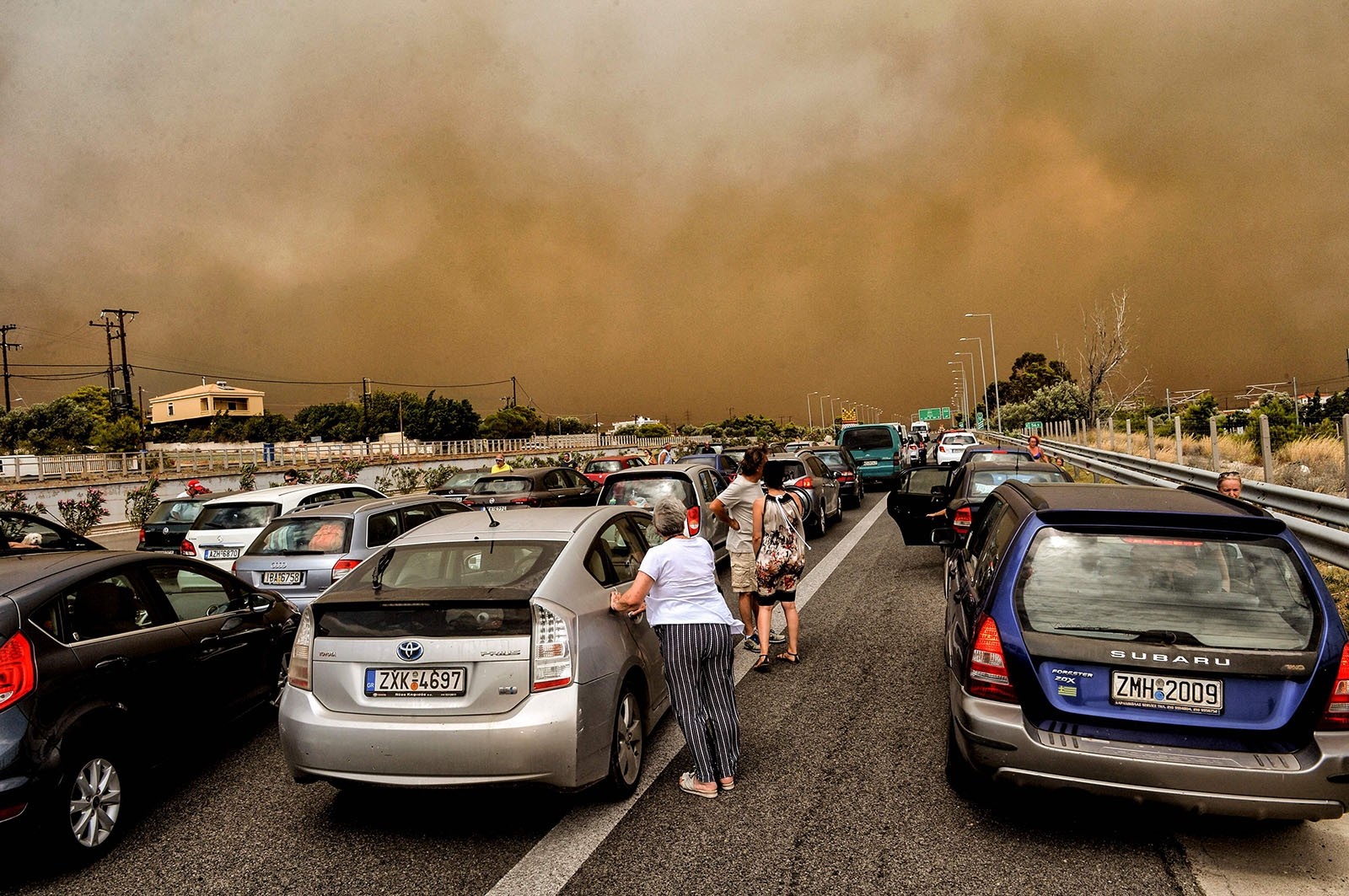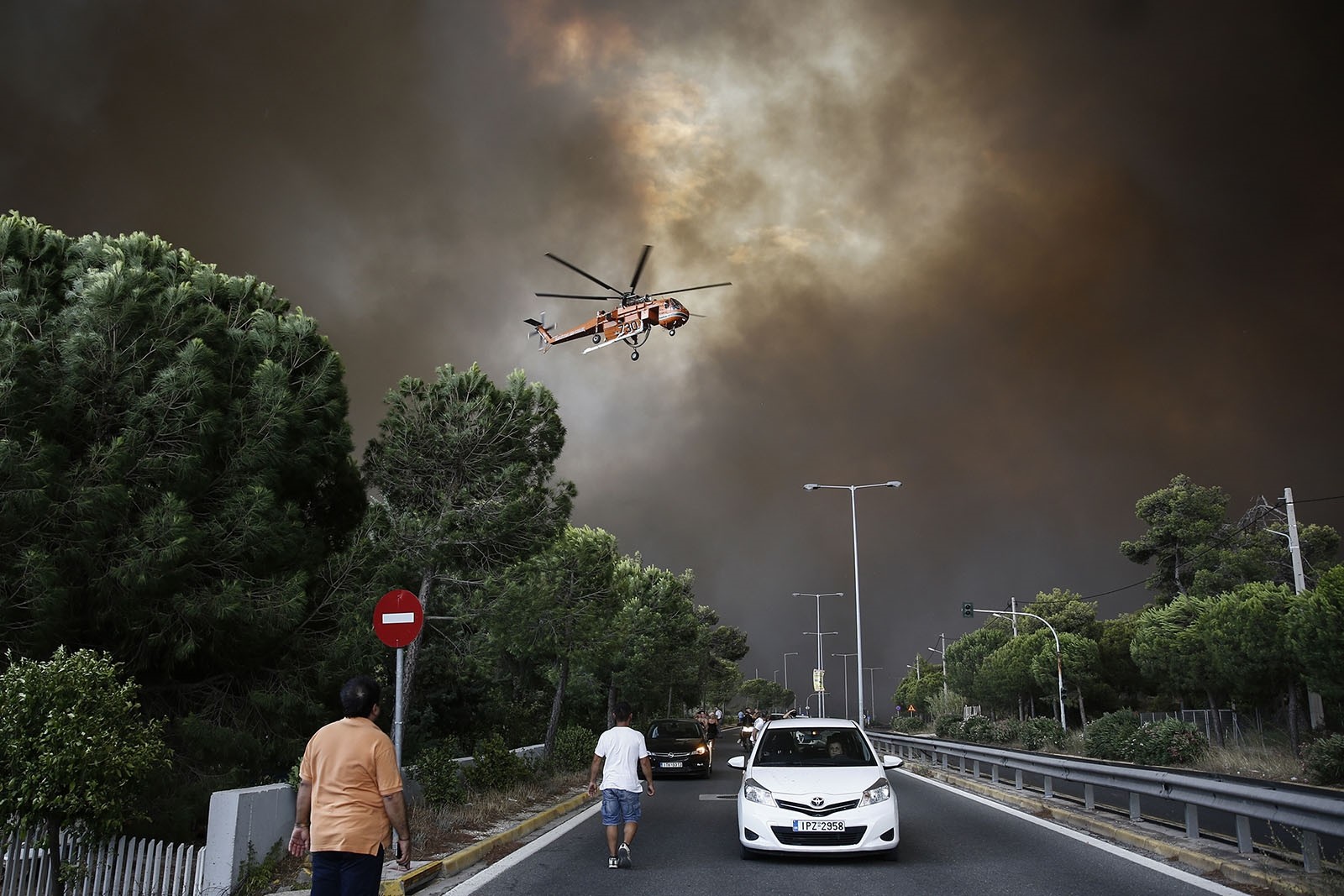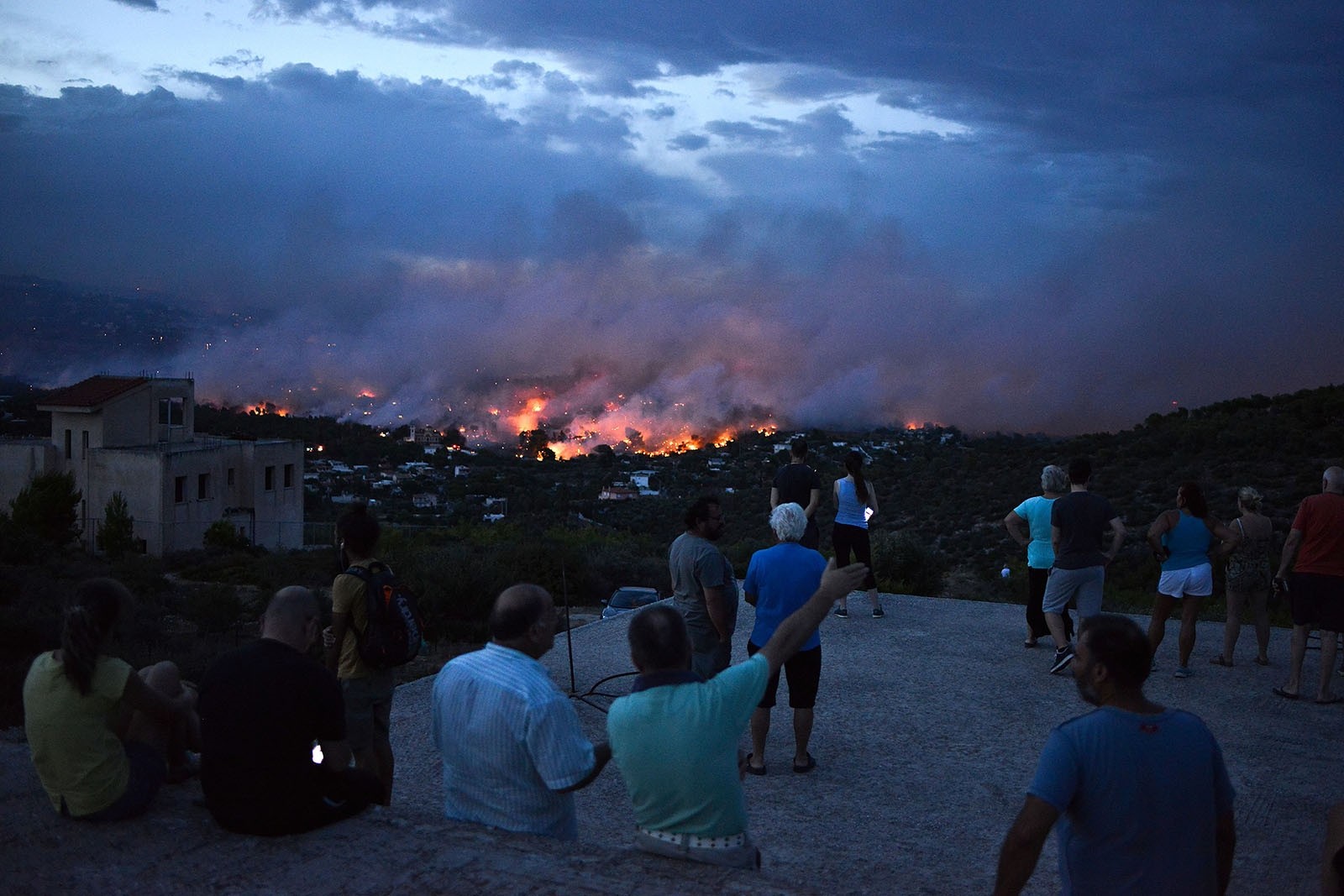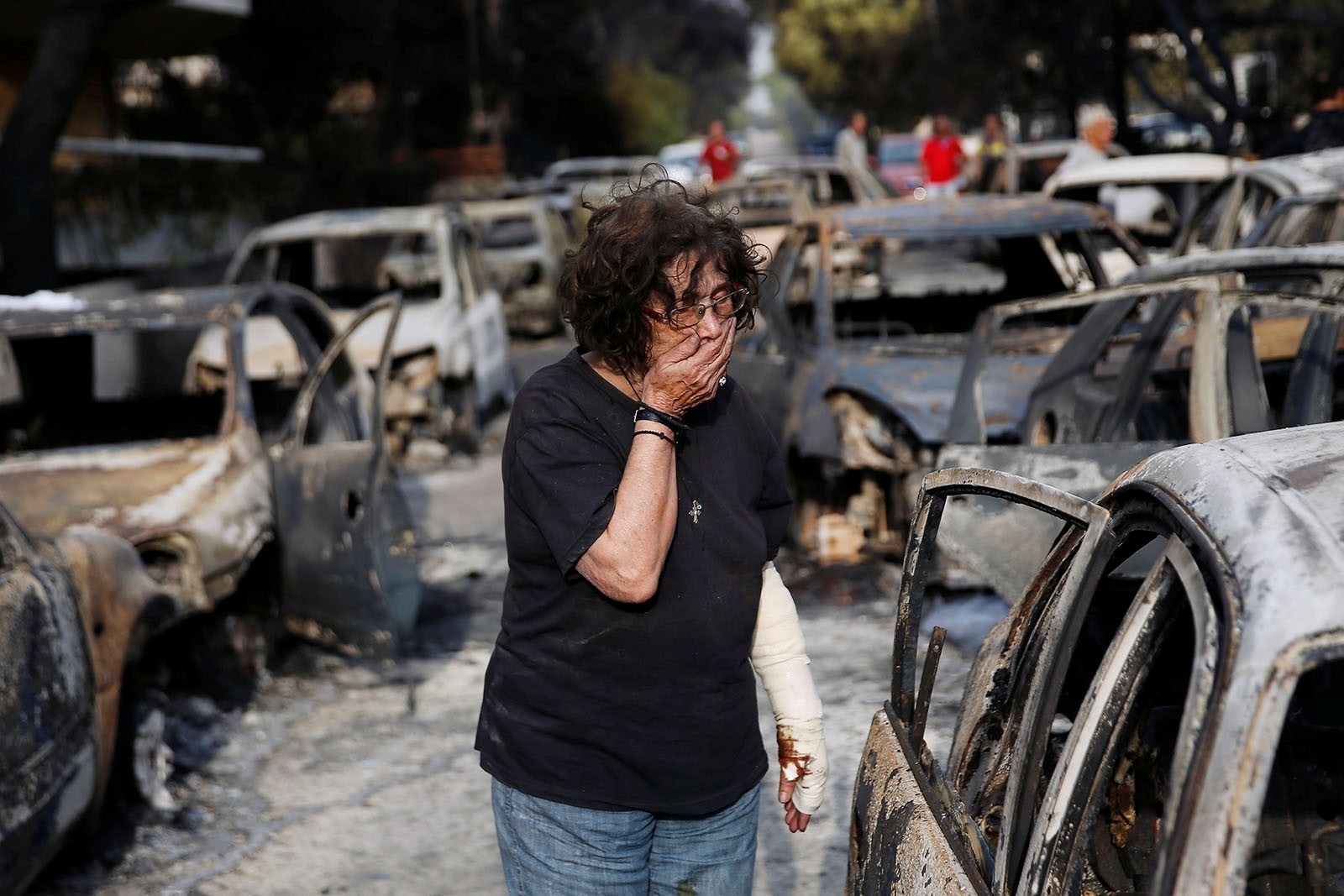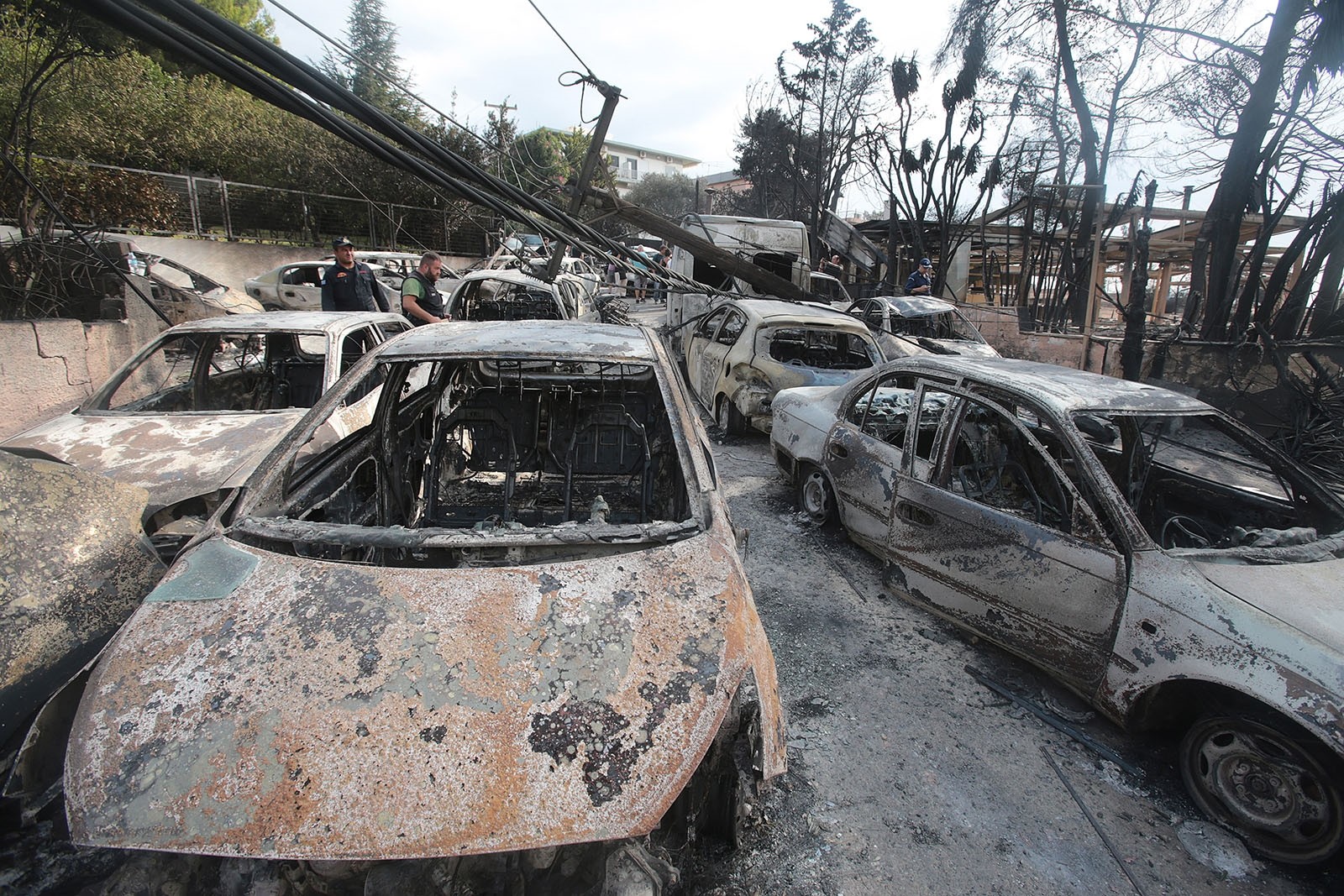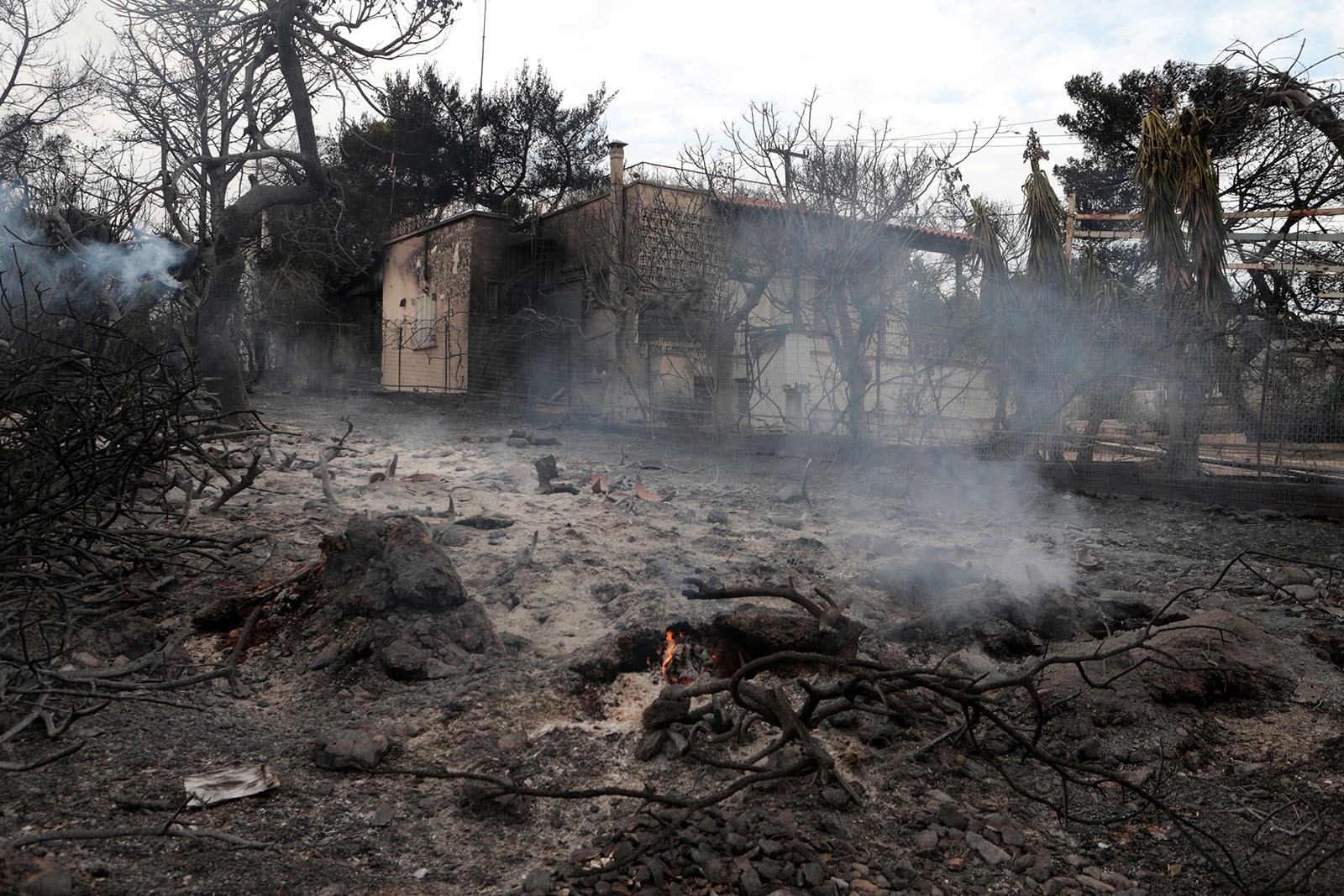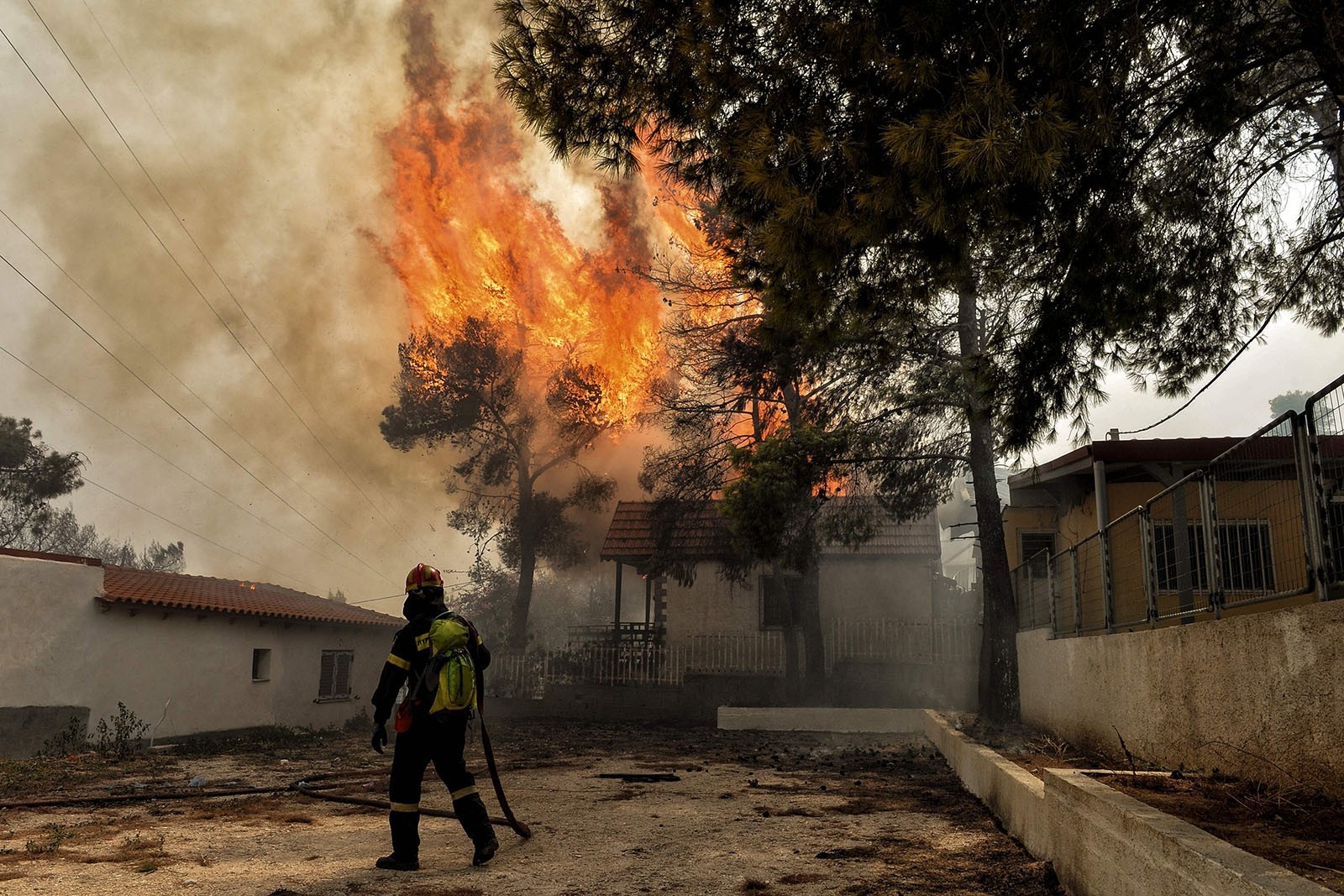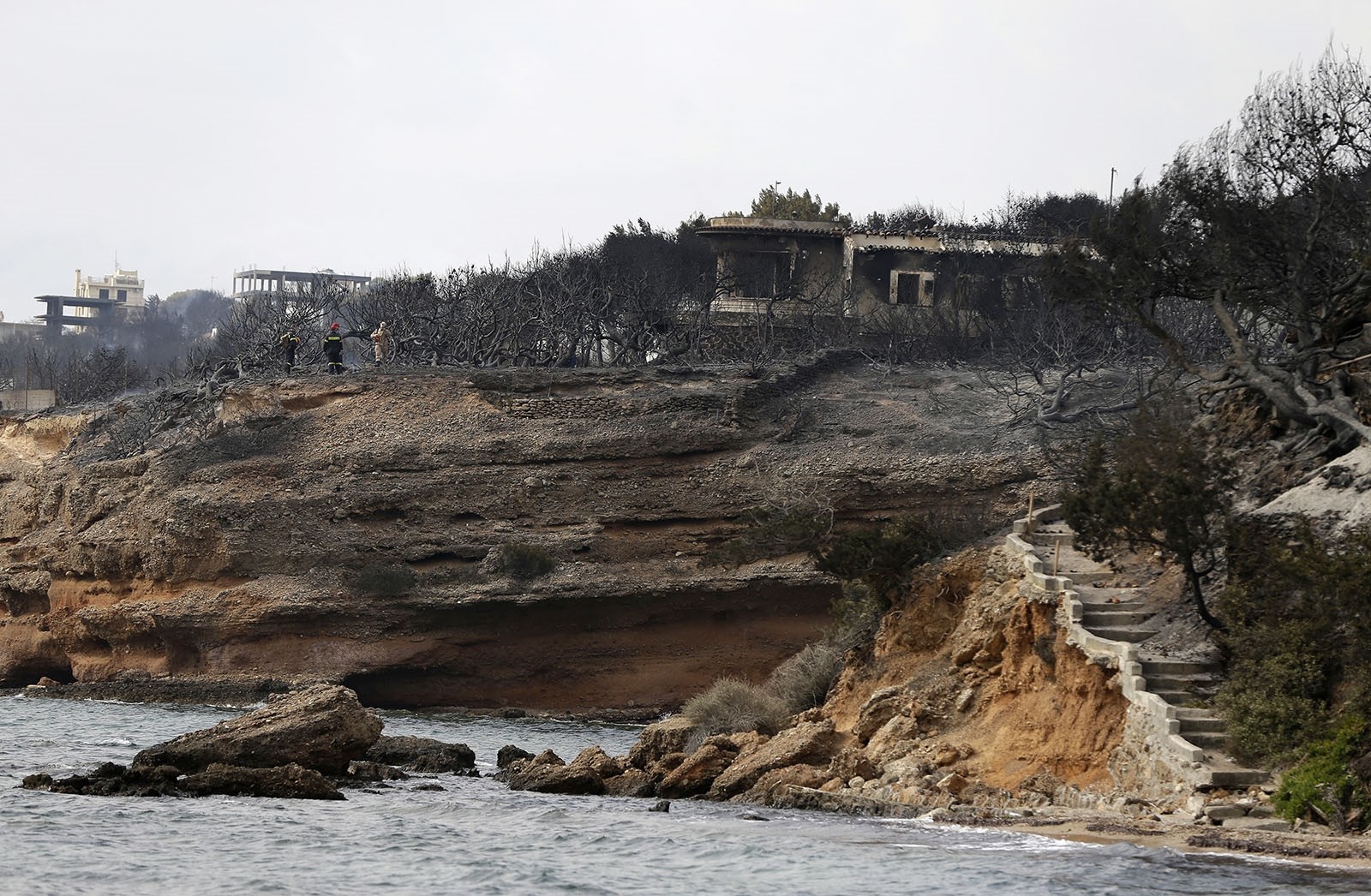 'National tragedy'
Interior Minister Panos Skourletis said rescue workers were "still searching if there are more missing".
"It's a national tragedy," civil protection agency official Ioanna Tsoupra told public broadcaster ERT.
By dawn Tuesday, fires were still burning around the capital, while others broke out elsewhere during the night.
Authorities were trying to evacuate inhabitants, government spokesman Dimitris Tzanakopoulos said.
"Fifteen fires had started simultaneously on three different fronts in Athens", he said, prompting Greece to request drones from the United States, "to observe and detect any suspicious activity".
Nine coastal patrol boats, two military vessels and "dozens of private boats" assisted by army helicopters were mobilized to help those stuck in the harbour in Rafina, one of the worst affected areas close to Mati.
Evacuees were transferred to hotels and military camps, while worried relatives flocked to the area.
Police in the town said they found two Danish tourists out of a group of 10 in a boat at sea off the town and were trying to locate the others.
Civil protection chief Yannis Kapakis said he had told Prime Minister Alexis Tsipras, who cut short a visit to Bosnia to return home, that winds up to 100 kilometers (60 miles) an hour were creating "an extreme situation".
Forecasters said conditions would remain challenging on Tuesday, although showers and falling temperatures were expected in Athens.
In the north, more than 300 firefighters, five aircraft and two helicopters were mobilized to tackle the "extremely difficult" situation, Athens fire chief Achille Tzouvaras said.
Children evacuated
The coastal region on the western side of Attica, Kineta -- around 54 kilometers (34 miles) west of Athens -- was evacuated as fires broke out Monday afternoon in the forest in the Geraneia Mountains that surround the area.
Video footage showed inhabitants fleeing the fires by car, with several buildings and homes damaged, as the region of Attica -- which includes Athens -- declared a state of emergency.
A firefighting operation is underway with more than 600 firefighters and 300 engines striving to contain the flames, as the area is surrounded by pines, while Greece has asked for help from the European Union.
"If I hadn't left, I'd have been burned," a 67-year-old resident named Maria told AFP.
Near the town of Marathon, residents fled to safety along the beach, while 600 children were evacuated from holiday camps in the area.
Tsipras said "all emergency forces have been mobilized" to battle fires along at least three fronts.
"I am really concerned by the parallel outbreak of these fires," he said, with officials raising the possibility they could have been started deliberately by criminals out to ransack abandoned homes.
Turkish Foreign Minister Mevlüt Çavuşoğlu has also called his Greek counterpart Nicos Kotzias and expressed his condolences for those who lost their lives, according to diplomatic sources.
The sources, who spoke on condition of anonymity due to restriction on speaking to the media, said Çavuşoğlu told Kotzias that Turkey is ready to help the rescue and aid efforts.
Çavuşoğlu said firefighting airplanes, helicopters ready to fly Greece if needed.
Fires are a common problem in Greece during the summer and can be major killers.
Fires in 2007 on the southern island of Evia claimed 77 lives.