A collection of 100 works by U.K. artist Banksy had its world premier at an Istanbul gallery on Thursday. The exhibition will continue until Feb. 29.
Global Karaköy, a newly founded Istanbul gallery, hosted the England-based graffiti artist, political activist and film director's works in an exhibition titled "The Art of Banksy".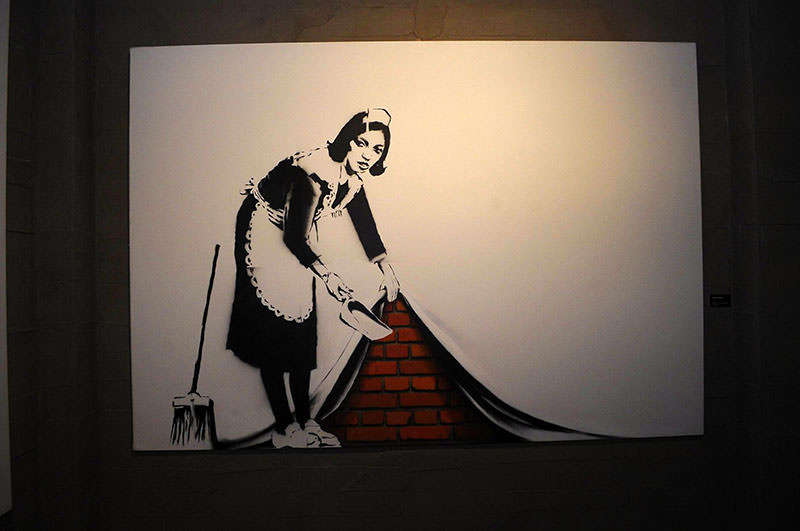 Organized by Global Investment Holding, Istanbul Entertainment Group and Piu Entertainment, the display took the visitors to London's streets.
Gallery owner and curator of the exhibition, Steve Lazarides, said that the display was a good opportunity to see Banksy's unprecedented works.
"Most of those works have not been seen before and are original," he said.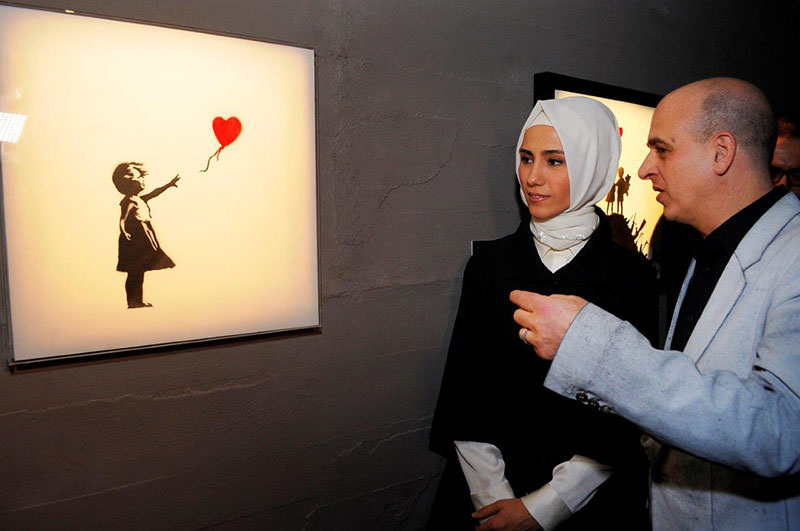 There were also prominent members from the business and art world attending the unique exhibition, one of whom was President Recep Tayyip Erdoğan's daughter, Sümeyye Erdoğan.
http://www.biletix.com/etkinlik-grup/109640353/ISTANBUL/en