Kasa Galeri is one of the few places where you can feel absolutely safe nowadays in Istanbul. Located at the basement of the historical Minerva Han building on Bankalar Avenue, this built-in basement opened its doors to the public in April 1999 as an art gallery. Last week, as I walked inside its massive vault door, it felt deserted and extremely safe.

Inside the gallery it felt as if I have just walked from the shore into the sea. "Shore," a new photography exhibition that continues until April 24, was the reason why. Curated by Murat Germen, the exhibition features works by two young Turkish artists who explore the concept of shore in their photographs.

"I never sympathized and still cannot sympathize with habitats that do not have watersides; be it a river, lake, sea or ocean," Germen writes in the exhibition catalogue. "Water reminds me of serenity and purity; and the power of nature when it transforms into rain, storm, flood, tsunami. On the other hand, there is a coastline in every settlement by the water; and the concept of shore makes me preoccupied with and opens doors to other dimensions."

The text features a list of the connotations of the concept of the shore. "Natural or man-made; the shore is a threshold, door, boundary, infinity... The shore is open to the world; folks are inclined to be open-minded when they love mostly in coastal cities... The shore, depending on the season, harbors extreme moods like over-crowdedness or being abandoned... the shore is open to risk; yet, no risk, no progress... The shore is a starting point to reach other shores... The shore can be a haven of refuge in the daytime, or an escapade point from dependence at night..." Finally, we get a question: "Is the shore where expectations hit the edge or drift towards the open sea?"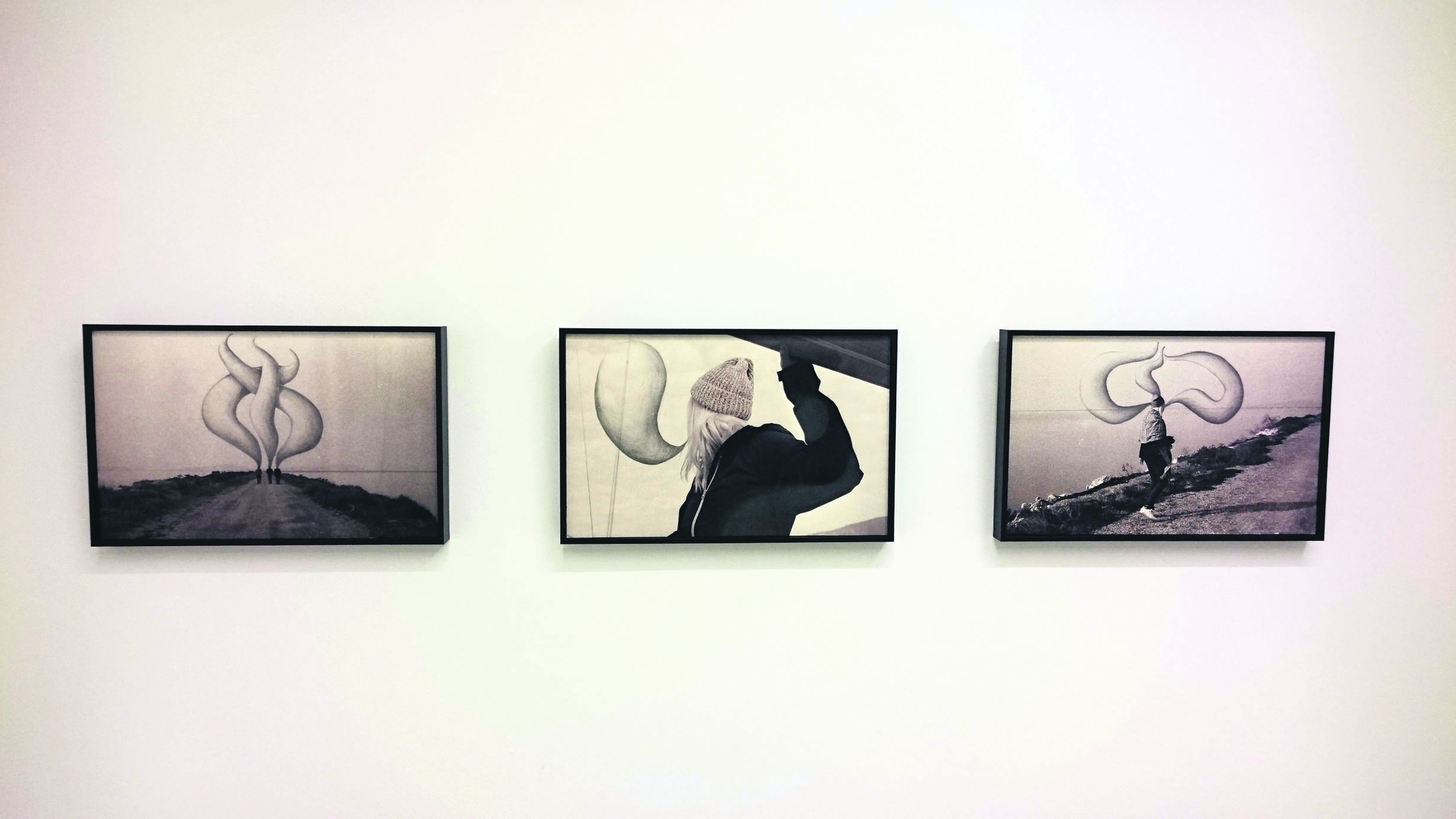 One of the artists in the exhibition is Ece Gökalp. Her images of men and women spending time on deserted shores have a surreal quality. Shot in black and white, they are colored by little touches by the artist; a couple spending time inside a wooden boat have speech bubbles drawn near their mouths; horn-like drawings appear in many of Gökalp's photographs, unsettling their otherwise serene atmosphere.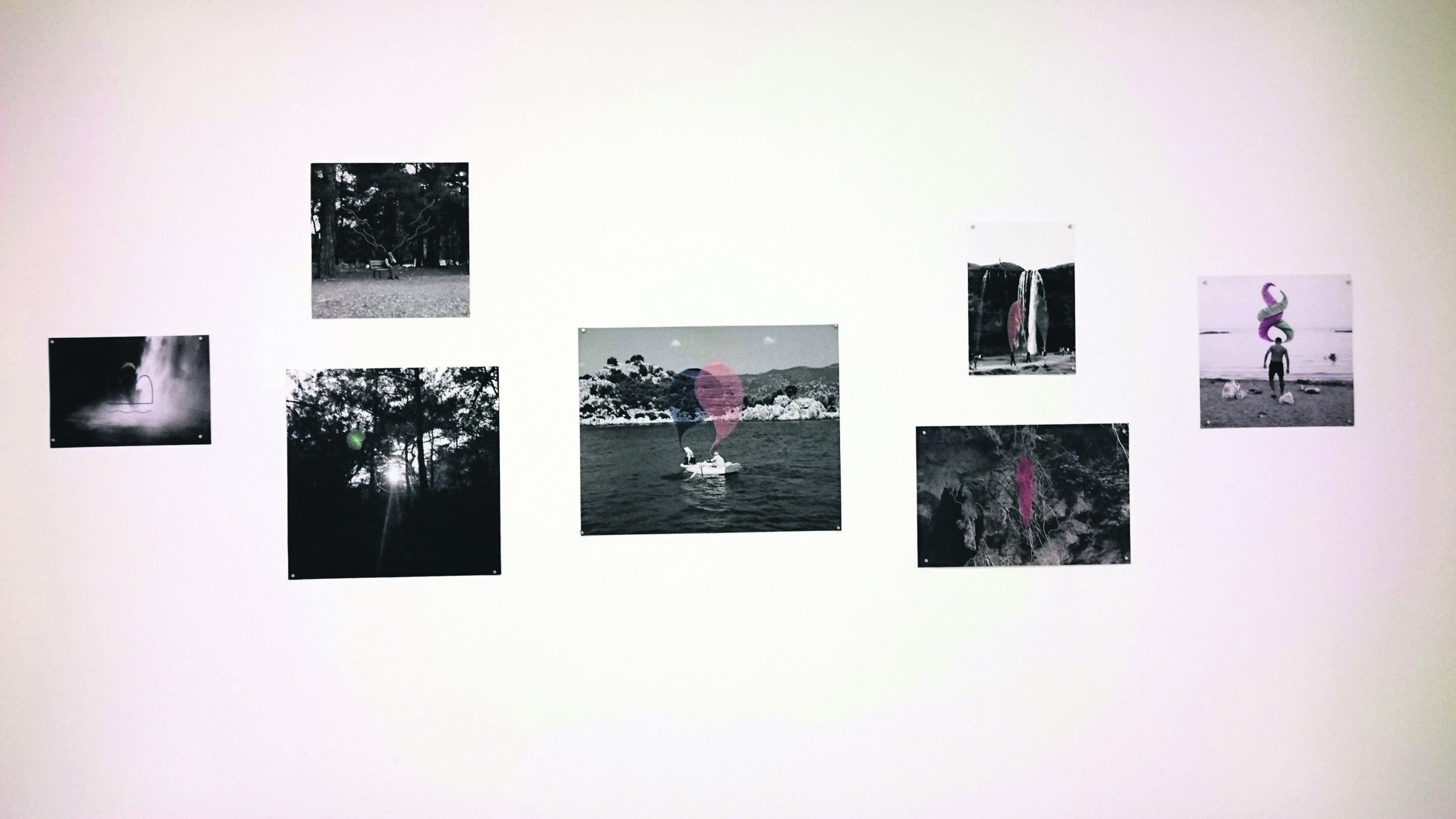 Born in 1988, Gökalp works in Berlin and Istanbul. A graduate of Berlin's UdK, she is known for using mixed media in her work. "Gökalp is interested in theoretical discussions on photography's potential in representing reality," according to the exhibition program. "The photograph's physical and semantic journey, subsequent to the printing process, constitutes the departure point of her works. The artist focuses, in her photographical documentation process, on humankind's relationships with its environment, family, nature, society and each other."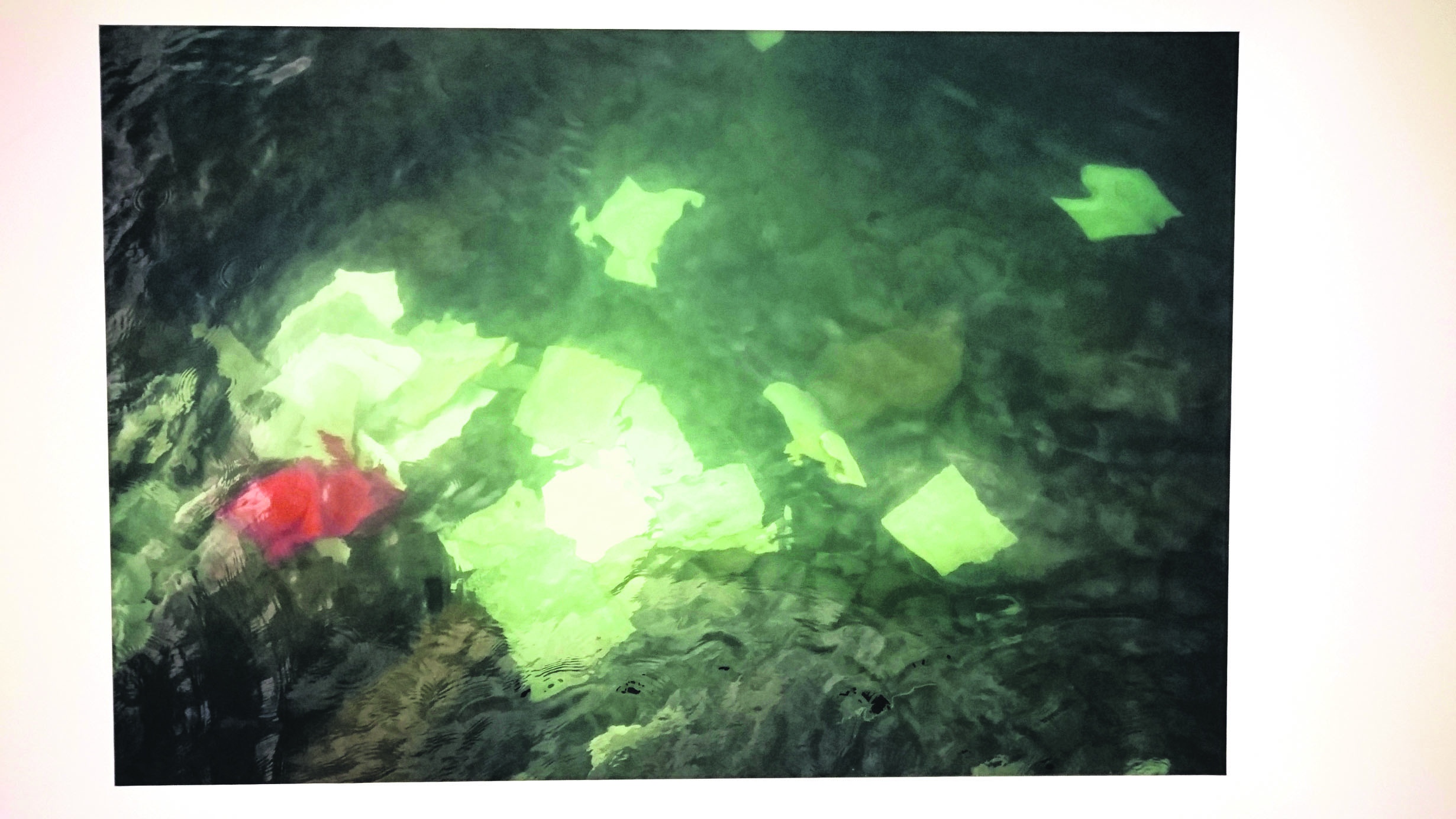 Works by Ekin Özbiçer are more naturalistic. You may remember her work in 2014's "Summer Homes: Claiming the Coast" exhibition at SALT Beyoğlu where the artist explored the world in Turkey's summer homes through a set of photographs. Here her take is equally naturalistic. There are images of ordinary men and women looking out at the sea, expecting something to happen, something to see. In the background there is the image of a bridge, a construction machine, the distant outlines of mountains.

Born in 1984 in İzmir, Özbiçer is a graduate of Prague's Film and TV School of the Academy of Performing Arts (FAMU). Özbiçer "documents the ordinary relationships people initiate in public places like streets, markets, wedding salons, luxury hotels, pubs, cafés; by capturing usually ignored surrealist moments. The ongoing series titled 'Auto-orientalist' traces the new socio-cultural facts and aesthetic phenomena that the artist witnessed in her native environment that has undergone excessively rapid change. Ekin Özbiçer aims to leave documents that prove 'somewhere, some people lived like this,' while she realizes herself as an artist; continuing her professional life and art projects in Istanbul," according to the exhibition program.

In an interview with Daily Sabah last week, Murat Germen described the conceptual framework of the exhibition. One of Turkey's leading contemporary photographers, Germen has opened over 50 international exhibitions.

"The global political strategies are recently grounded on differences and not commonalities. We are moving fast towards the unfortunate direction of the 'clash of civilizations' as suggested by Huntington," Germen said. "The reason I chose the concept of 'shore' is to suggest that our differences, our borders, our thresholds are not only clear lines that divide us, but also vague neutral zones where we can connect to each other in a mutually respectful manner, stripped of biases and egos. The climatic conditions are critical, it is too late for wars; we have to stop fighting immediately, we are metaphorically standing at the shore next to serious natural disasters."

When asked about the current state of photography exhibitions in Istanbul and whether venues like Istanbul Modern's photography exhibition space help attract more attention to the art of photography, Germen said: "We usually import trends from abroad, especially when they are art and technology related. I believe the reason why photography is more exhibited these days and more popular is the fact that photography is experiencing golden years in the geographies where photography was invented, mass produced and turned into an art form. If this trend goes downwards in pioneering countries, it will also go down in Turkey."

He added: "Istanbul Modern's photography exhibitions have a positive influence in presenting novel local work and approaches, in addition to hopefully forming a national pluralist array."