British artist, Ned Pamphilon's latest exhibition, titled "Ned'en Istanbul?" (Why Istanbul?), featuring his Istanbul-inspired paintings will be open to visitors until Dec. 31 at the Istanbul1881 art gallery.
Founded two years ago to contribute to Istanbul's recognition on national and international platforms through art, Gallery Istanbul1881 in Kadıköy offers Istanbulites a chance to see Pamphilon's latest works free of charge.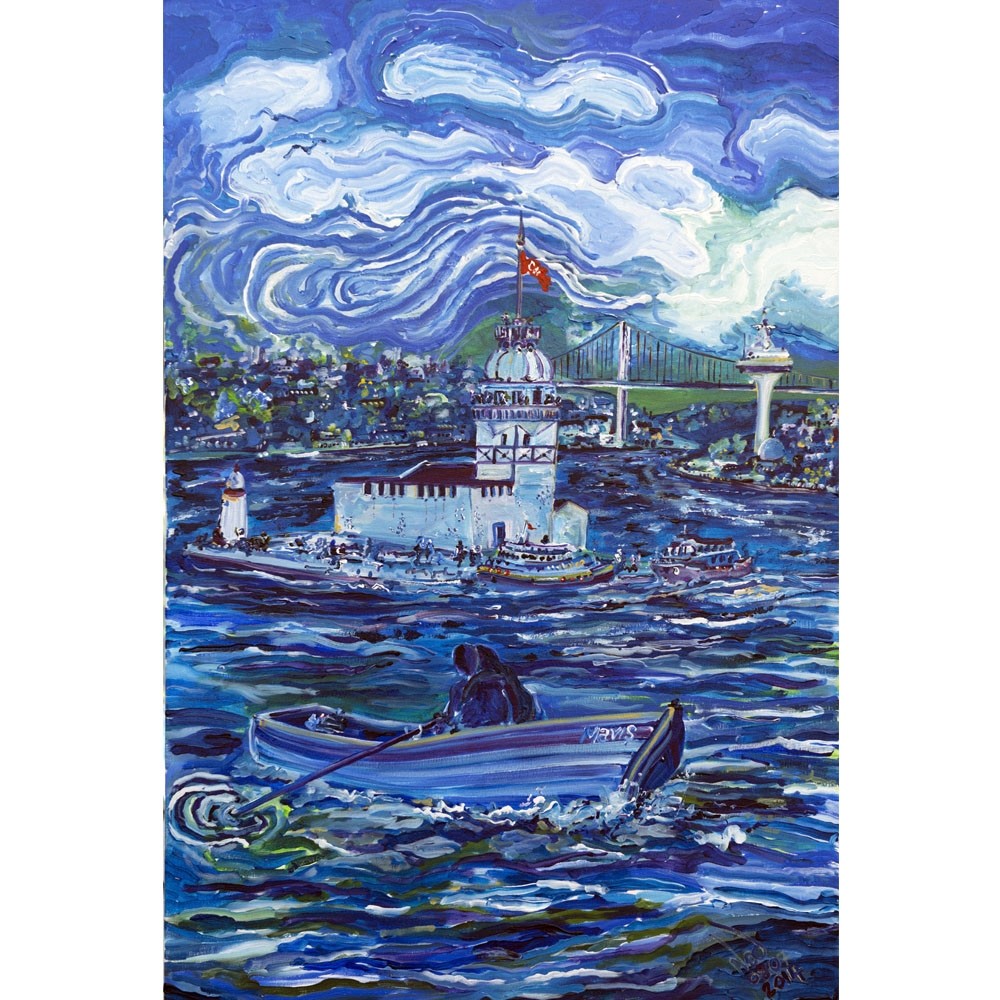 Prior to the opening of the exhibition, the artists talked about Istanbul, which he is in love with, and offered insights to his exhibition. "The title of my exhibition, 'Why Istanbul?' is a question that I ask myself from time to time and I have more than one answer," he said.
"To put it in short, Istanbul is destined to have an unstoppable dynamism. The Bosporus flows non-stop. If you bring someone who knows how to boat, from anywhere in the world, he would have difficulties operating his boat on the Bosporus, as it flows upwards and downwards at the same time. Driving in Istanbul's traffic is nothing like driving anywhere else in the world. The city is also divided in two in terms of colors; each side of the Bosporus assumes a different color. Take the Spice Bazaar for instance. I am sure that this kind of bazaar does not even exist in Egypt. Meatball, bread and 'ayran' are the best meal in the world. Drinking a cup of tea after this meal is a must for me. For Istanbul, which gifts me with different beautiful emotions, I decided to picture the angles, pictures and stories that I witness, on my canvas. I dedicate my exhibition to everyone who loves and lives in Istanbul. Let's ask ourselves 'Why Istanbul?' for the sake of this exhibition," said the British artist.
The exhibition at the Istanbul1881 can be visited free of charge to see Pamphilon's works on Istanbul and his answers to the question "Why Istanbul?"