Photographer Şafak Yıldız has taken Istanbul's landmarks, including many well-known wonders of the world, from their locations at which they have stood for hundreds of years, using an artistic method to show them placed in other parts of Turkey.
One of the examples is the Fatih Sultan Mehmet Bridge, which in the artist's work no longer lies along the Bosporus, but among the majestic mountains of the Eastern Black Sea.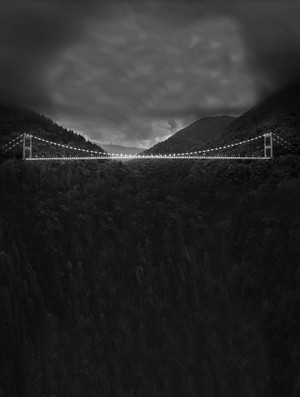 The Galata Tower is shown right next to one of the unique viewpoints of Sapanca Lake. The Maiden's Tower, which is the subject of legends, is now on Mount Bolu. Topkapı Palace will now watch us from Cadde Bostan Beach. The Basilica Cistern is shown moved to Yedigöller, while Sultanahmet is in Uludağ.
Yıldız takes Istanbul's 10 most important landmarks on his own surreal journey. He discovers the paths to imaginary lands and shares them with his audience, revealing keys to the gates of different worlds through the lens of his camera,.
These extraordinary works by Yıldız are being shown at the exhibition titled "Doğada İstanbul" (Istanbul in Nature). Displayed at Beykoz Municipality's Prof. Necmettin Erbakan Cultural Center, the exhibition opened its doors on Monday. The "Istanbul in Nature" exhibition, which is a response to urban transformation, can be visited until Sunday.
The artist describes the idea and process of moving the monumental landmarks of Istanbul into nature as follows: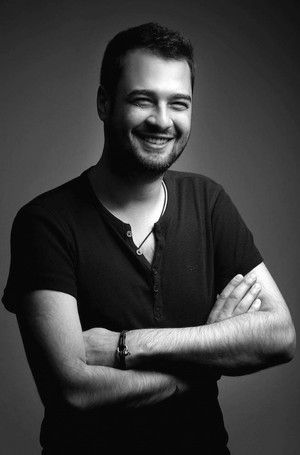 "Buildings store memories, moments, sorrows and joys. They try to survive while being swept away over time, and try to pass down what they have witnessed from past to present. They get tired, worn out, aged, and forgotten, just like people. A person always complains all his life about never being in the place or never living the way he believes he deserves. But the buildings have no language so they cannot complain. They themselves are content with waiting to be completely forgotten and destroyed in a corner. Maybe thousands of people pass by each day. Some stop and look at them, refreshing their memories. After a smile is put on their faces, they just turn around and can be on their way. But the buildings are always there. With the burdens they have shouldered over the years, perhaps centuries, with the weight of many people, ages and periods."
Yıldız said cities transform, and these works of art, the products of architectural geniuses, are surrounded by apartments, business centers and shopping malls at all ends. "These old friends cannot breathe. They cannot complain like a person or talk about their problems. They surrender themselves to the weariness of time. They start to rot, shatter, and be diminished. They have no power left to keep themselves alive. The people who are supposed to help them
are no longer aware of them. Those who stubbornly stand up despite everything keep dreaming in the places where they are forgotten. They want someone to take them away to the places they want to be, they might want to be. To the places where they actually belong, they come from and should stand. They want to go back to nature and be entrusted to the compassionate arms of Mother Nature, just as today's people remember that they are a part of nature and want to go back," he concluded.