Initially created as a food blog named Istanbul Eats in 2009 by two expats, Ansel Mullins and Yigal Schleifer, the website Culinary Backstreets has since transformed into an international portal with destinations in nearly a dozen cities worldwide. In addition to offering candid reviews and tips on Turkish and other global cuisines, Culinary Backstreets also offers culinary tours of eateries off the beaten path for tourists, expats, Istanbulites and any other curious foodie.
I had the opportunity to speak with Ansel Mullins, co-founder of this creative website that has quickly become a necessity for every big city in the world and asked him how it all started. "From my first brush with Istanbul and its cuisine, I felt like I had stumbled upon the best kept secret in the world - that Istanbul is a dream city that fires the imagination, opens its arms to curious foreigners like me and that the food is totally underrated and misunderstood," he explained. "What spurred me and my partner Yigal into action was the misrepresentations of Istanbul and its cuisine that were being published in travel and food sections of major international magazines and newspapers. We were reading these stories in disbelief, wondering how the true richness and complexity of Istanbul's cuisine went unmentioned."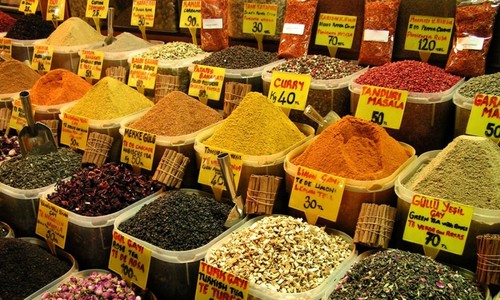 Thus in 2009, Ansel and Yigal, seasoned expats living in Istanbul at the time, decided to start up the blog Istanbul Eats as a journal of their dining experiences hoping to lead more people to the right places. "We were much more interested in telling the stories of the unsung heroes of Istanbul, the humble "usta," rather than the next big chef," said Ansel, in reference to the beloved term "usta," a master of their craft.
"Yigal was working as a journalist and I was renovating homes in Istanbul. These were our 'day jobs' that allowed us to follow our true passion; exploring Istanbul through its food and sharing the stories," said Ansel, adding, "Since 2009 our little blog has grown into a full-grown website featuring almost a dozen cities worldwide and offering culinary tours in all of those locations."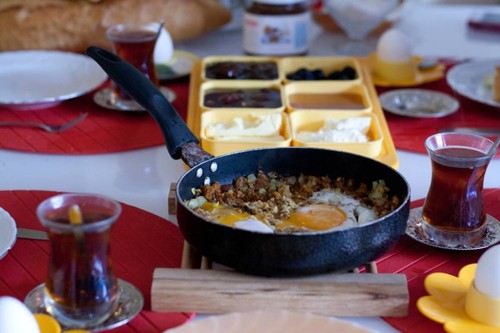 While this website was first inspired by Istanbul, it has since grown into a well-deserved global phenomenon with well-written, captivating, entertaining and mouthwatering reviews of discovering culinary destinations and venues rarely frequented by foreign visitors but coveted by the city's locals. Culinary Backstreets has since included cities from all over the world, namely: Athens, Barcelona, Lisbon, Rio, Mexico City, Shanghai, Tbilisi, Tokyo and "elsewhere."
I asked Ansel who was on their team now that they have gone global, he said, "Along with Yigal and me, there are dozens of professional tour guides, freelance writers, photographers and a small administrative team. Aside from those who work directly with us, we really value the growing community of readers and people who have joined our culinary walks. We enjoy keeping up with everyone and hearing about their travels, receiving tips on where we should explore next and, of course, what we need to eat there."
Culinary Backstreets has eight different tours that traverse through distinct neighborhoods in Istanbul and their side streets. The tours offered are: "Two Markets, Two Continents," "Culinary Backstreets of the Bazaar Quarter," "Born on the Bosphorus: Exploring Three Distinct Waterside Neighborhoods, Culinary Secrets of the Old City," "Hidden Beyoğlu, Shop, Cook, Feast: A Hands-On Istanbul Culinary Adventure," "Meyhane: A Night of Meze, Raki and Tradition"and the "Kebap Krawl."
These tours are offered seven days a week according to demand, Ansel tells me, explaining that they are intimate, small-group experiences with a maximum of seven people. I asked Ansel who their guides were, to which he said: "The culinary walks are led by knowledgeable professionals with a similar passion for the backstreet eateries that we love so much. We do have expats and locals leading the walks all with a variety of special interests and curiosities. All of our walk leaders are licensed professional guides so they all have deep background knowledge of history as well."
I also asked Ansel who usually takes part in the tours, he said, "We do have Turkish guests from time to time, particularly Turkish expats living outside of the country who are interested in rediscovering the culture and cuisine of the city." As for which tour is the most popular, Ansel said "In Istanbul, we've found our culinary walk in the bazaar quarter to be quite popular. It is full of hidden surprises. Our 'Two Markets, Two Continents' route is also a hit."
In 2010, Ansel Mullins and Yigal Schleifer also released the book"Istanbul Eats: Exploring the Culinary Backstreets," a restaurant guide with exquisite photographs of the "ustas" and their venues serving up secret tips on the culinary gems of the city. Similar to the Istanbul book, they have also released small dining guides on Athens and Barcelona as well as publishing iPhone applications in Istanbul, Athens, Barcelona, Rio de Janeiro, Shanghai and Mexico City."Everything we do - from writing to leading culinary tours - is an expression of our gratitude to the work of 'ustas' all over the city." Ansel said, explaining that in addition to the culinary walks and regularly publishing articles, they also try to help the culinary community in more direct ways when they see a need. There have been times that they have even held Kickstarter campaigns on their website to get local vendors back on their feet in dire times. For example just last summer, a natural gas explosion killed simit seller Feridun Bey while he was working at his corner in Cihangir. The simit seller's son decided to take over his father's cart to support the family, and they wanted to help the seller get back on his feet so they raised enough money to pay for his "işgaliye" occupation license for an entire year. "These are small gestures of our appreciation for the hard work of these people who work day in day out, protecting the culinary heritage of Istanbul. Without them, what would we have done?," Ansel said.