The month of February is upon us, a time of contemplation on love and life in a season that can sometimes be dreary. So, don't just sit there, do something! This may very well be the perfect time to get out there and take part in some of the interesting, entertaining and meaningful events that will be happening this month in Istanbul.Feb. 4 - Social initiatives and human rights conferenceOn Saturday, Feb. 4 from 10 a.m. to 5 p.m. there will be a Human Rights Defenders Conference held at the Nazım Hikmet Kültür ve Sanat Evi in Şişli. The event will have a full day of panel sessions with speakers from all over the world discussing ways they aspire to and have already made positive changes. The day will be divided into two sessions with half a dozen guest speakers each, interspersed with a performance by Country for Syria at 1:45 p.m.
Country for Syria, a group with members from Syria, America the Czech Republic, England, Spain and Turkey whose concert proceeds go to helping refugees, will be performing their unique genre of American country music with an Arabic twist.
As for the panel speakers: the first session, which will be held between 11 a.m. to 12:45 p.m. will have Ilhan Omar, the United States' first Somalian-American elected legislator, Sherin Khankan Denmark's first female imam of a women-only mosque in Copenhagen. Nazir Afzal, the first Muslim to be appointed as Chief Crown Prosecutor to the United Kingdom and Natasha Walter a British feminist and the author of Living Dolls: The Return of Sexism and The New Feminism.
The second session will have pioneers of social initiatives such as Enes Kaya of Sinemasal, who bring cultural and artistic events to disadvantaged regions. Oğuzhan Canım is the founder of Askıda Ne Var?, a social platform for students to access free items such as books, food, clothes, concert tickets, Hazal Atay from Women on Waves and Itır Erhart from Adım Adım, a running community for a good cause are just some of the speakers scheduled. This innovative conference is a free event, however registration, which can be done through a link on their Facebook page, is advised.
Feb. 4 - Home Compost Workshop
On Saturday, Feb. 4 from noon to 2 p.m. there will be a Home Compost Workshop held at Circuit Istanbul, a collective space in Kadıköy's Yeldeğirmeni neighborhood led by Permaculture designer Shaul Shaham of Ekbiçyeiç. This workshop, which will be held in English, will discuss ways of composting fitting to urban life and participants can have the chance to build a demo box.
Feb. 4 - Bob Marley Birthday Celebration
This weekend marks the 72nd anniversary of reggae legend Bob Marley's birth an event celebrated annually by the live music venue Babylon. This Saturday, Feb. 4, doors will open at 9:30 p.m. with Ras Memo on the turntables, at 10:15 p.m. the Bosphoroots Reggae Band perform live followed by Ras Memo again at 11:15 p.m. then Sattas, Turkey's most rooted and popular resident reggae band perform at 11:30 p.m. and at 1 a.m. Da-Frogg Eyez closes out the night. Tickets are available from Biletix and the Babylon Bomonti box office.
Feb. 7 - Ahmet Ümit talks on living in and writing about IstanbulOn Tuesday, Feb. 7, Ahmet Ümit, one of Turkey's most prolific thriller novelists whose body of work includes a number of English versions, will discuss "İstanbul'da Yaşamak, İstanbul'u Yazmak" (Living in Istanbul, Writing on Istanbul) in a session moderated by Mehmet Said Aydın and held at the Nâzım Hikmet Kültür ve Sanat Evi in Şişli from 7:30 p.m. to 10:00 p.m.
Feb. 8 - Kolektif Istanbul at Moda Sahnesi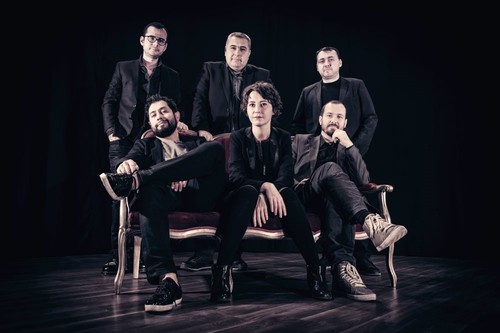 On Wednesday, Feb. 8, Kolektif Istanbul, a musical group fronted by French expat Richard Laniepce, who plays saxophone and the bagpipes and his wife Aslı Doğan on vocals and trumpet, who are joined by Talat Karaoğlu on clarinet, Tamer Karaoğlu on keyboards, Ertan Şahin on tuba and Batuhan Büyükdoğan on drums. Known for their energetic live performances of "progressive wedding music," you are guaranteed to groove when they perform at Moda Sahnesi from 9 p.m. to 11:30 p.m. with tickets priced TL 40 ($12) and TL 30 for students.
Feb. 10 - Omar Souleyman and Grup Ses
Omar Souleyman, the wedding singer from Syria who has more than 500 live albums to his name from before the civil war broke out in Syria, fled to Turkey and became an unexpected star. He has since headlined the Glastonbury Festival in 2011 and performed at a Nobel Peace Prize Concert in 2013. Joining him on the bill is Grup Ses Beats, which merge '60s and '70s Turkish music with hip-hop rhythms. Doors open at 9:30 p.m. with Grup Ses Beats followed by an Omar Souleyman concert at 10:30 p.m. with Grup Ses Beats coming back for a second round for the evening's after party. Tickets are TL 56 and available from Biletix and the Babylon Bomonti box office.
Feb. 17 - The Joy of Elegance Night Party
Senem Selimi, the party guru and founder of the Facebook group İstanbul Expats & Internationals Group, will be hosting "The Joy of Elegance Night Party" on Friday, Feb. 17, at Alancha in Nişantaşı. Aslı Omağ & Orchestra will be performing live and Radyo Voyage and DJ Selim Kastoryano will keeping the beats in between throughout the night. Entrance is free to this event, which is being sponsored by Radyo Voyage and Yabangee, however registration is mandatory and admission is by guest list only.
Feb. 25 - Istanbul Qawali Night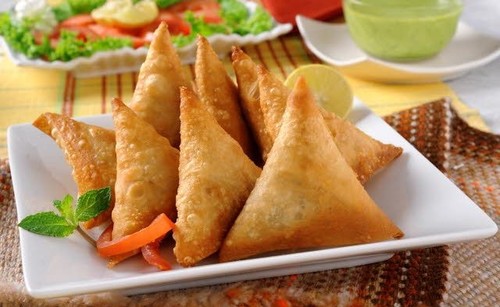 Samosa
Eat Out Istanbul will be hosting "Istanbul Qawali Night" with the Khan Brothers from the U.K. performing and delicious Pakistani and Indian Cuisine, which will be catered by Dehli Darbar. The event will take place on Saturday, Feb. 25 between 7 p.m. and 1 a.m. at the Grand Star Hotel Taksim, located on Sıraselviler. Tickets are TL 60 and available at Dehli Darbar, the Indian restaurant located on Sıraselviler or visit the event's Facebook page for more info.
Get Outta Town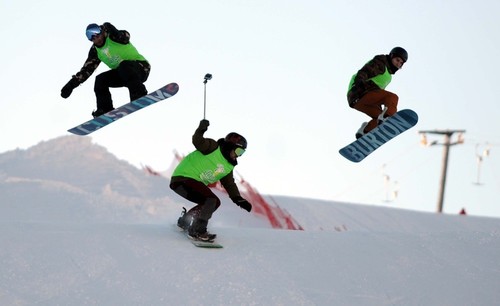 Feb. 17-19 and Feb. 24-26 Skiing time
The Yabangee web portal for all things related to being a foreigner in Istanbul has arranged two weekend getaways in February for their readers who have expressed an interest in skiing in Uludağ. The tours will be guided by a TÜRSAB certified tour agency, accommodation will be at a boutique hotel, food will be an open buffet and private transportation will take you and bring you back to both the Asian and European sides of the city. These scheduled tours will take place from Friday, February 17 to Sunday, Feb. 19 and from Friday, Feb. 24 to Sunday, Feb. 26. The early bird price until Feb. 5 is TL 1,100, check out Yabangee.com for more info.