For the fifth year in a row now, hundreds of international slackliners, rock climbers and extreme sports enthusiasts will be coming out to convene in Antalya's Geyikbayırı for this year's Turkish Highline Carnival from Feb. 25 and March 4 in which slackliners will be walking across ropes, similar to tightropes, set up at elevations from 15 to 100 meters, which is referred to as highlining.
Fast becoming one of the most popular global highlining events and certainly one of the most colorful, hundreds of international slackliners and enthusiasts will be coming out to traverse the tightropes set up between the spectacular mountains of Geyikbayırı doing tricks while donning costumes as others enjoy being spectators. There will be slacklining pros and record breakers, rock climbers and newbies who will have the chance to try out both sports during this eight-day event that will also have workshops teaching rigging and safety practices and this year a "Hammock Caravan" in which approximately 30 people will be setting up hammocks on a highline where they will just "hang" out in the emptiness.
I had the opportunity to speak with Can Şahin, who along with Raffael Thomale and Nuri Kayserilioğlu are the organizers of the Turkish Highline Carnival, THC 2017 in short. "As a team, we are called 'Slackline Turkey,' and it developed sort of on its own as while we were doing slackline in parks and rock climbing regions, we began working on promoting the sport in parks, trips and performances within Turkey."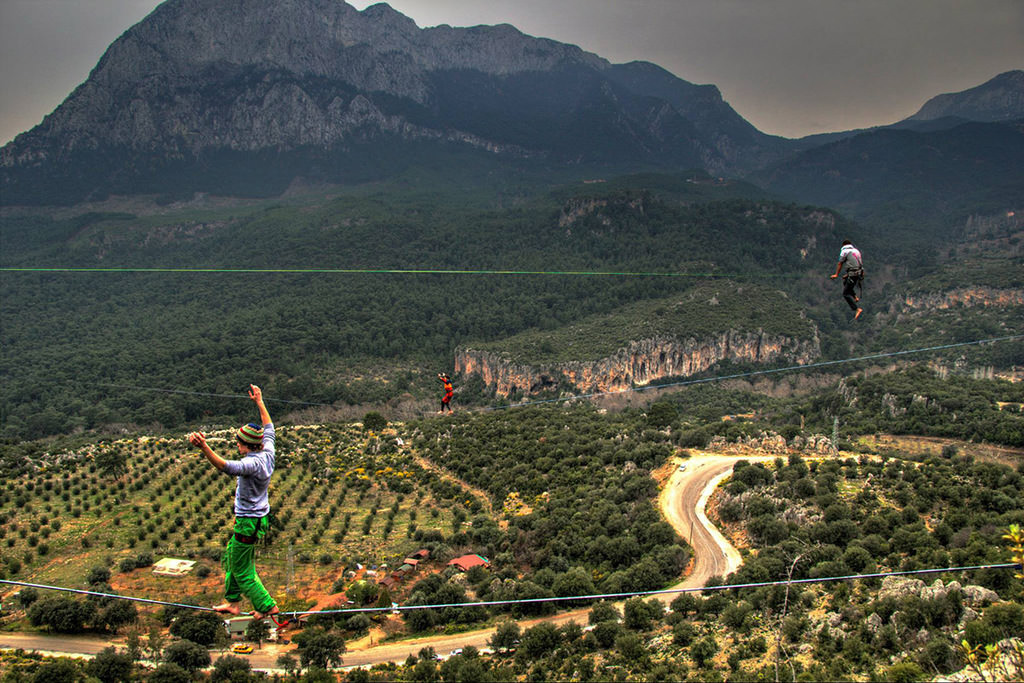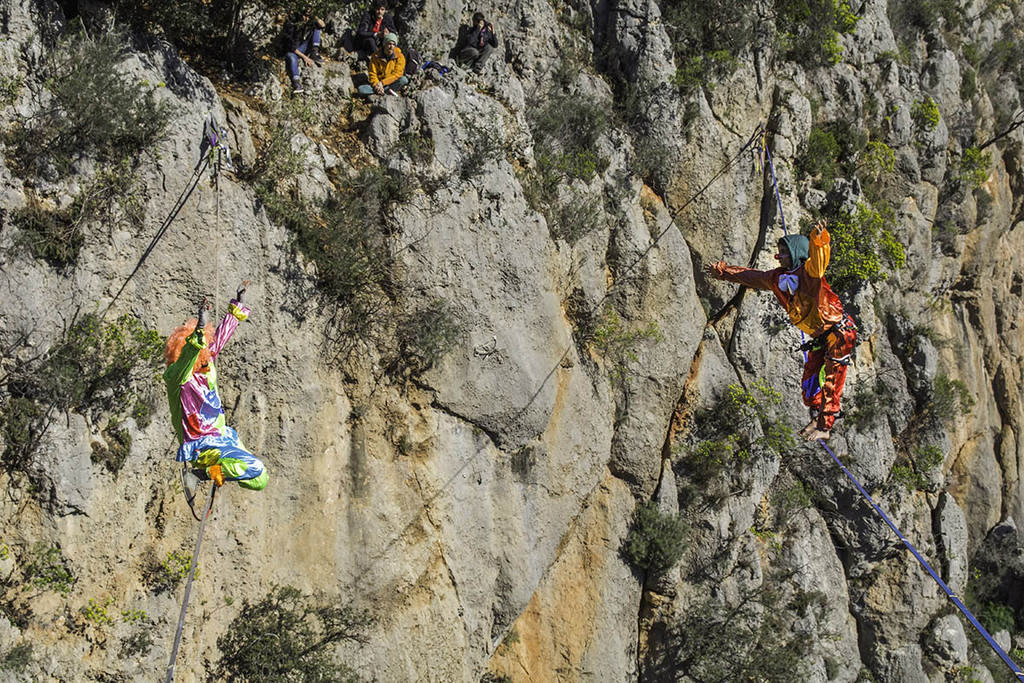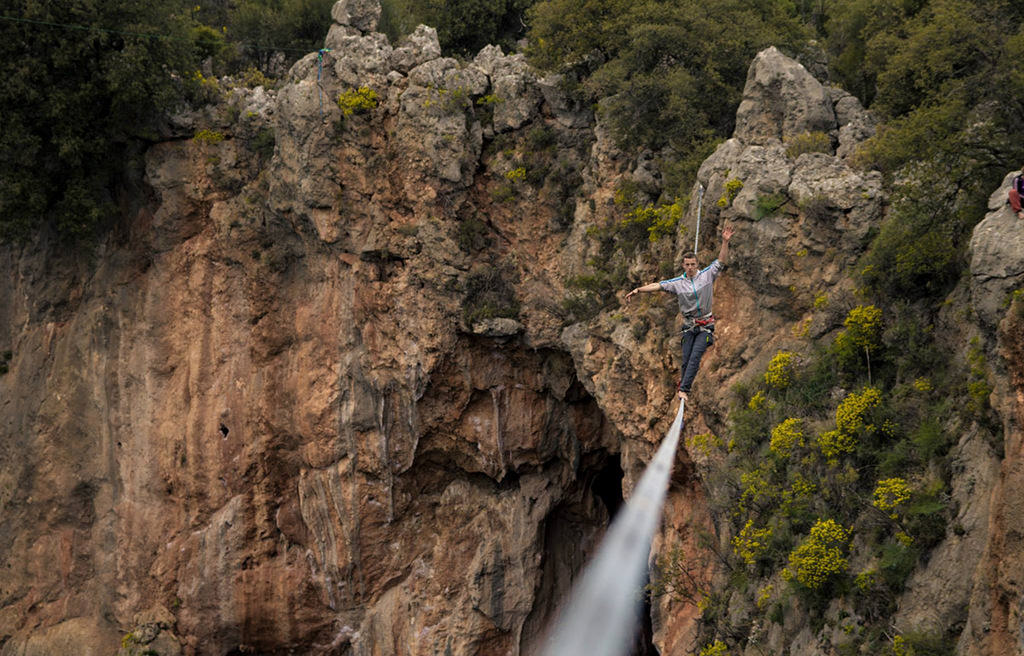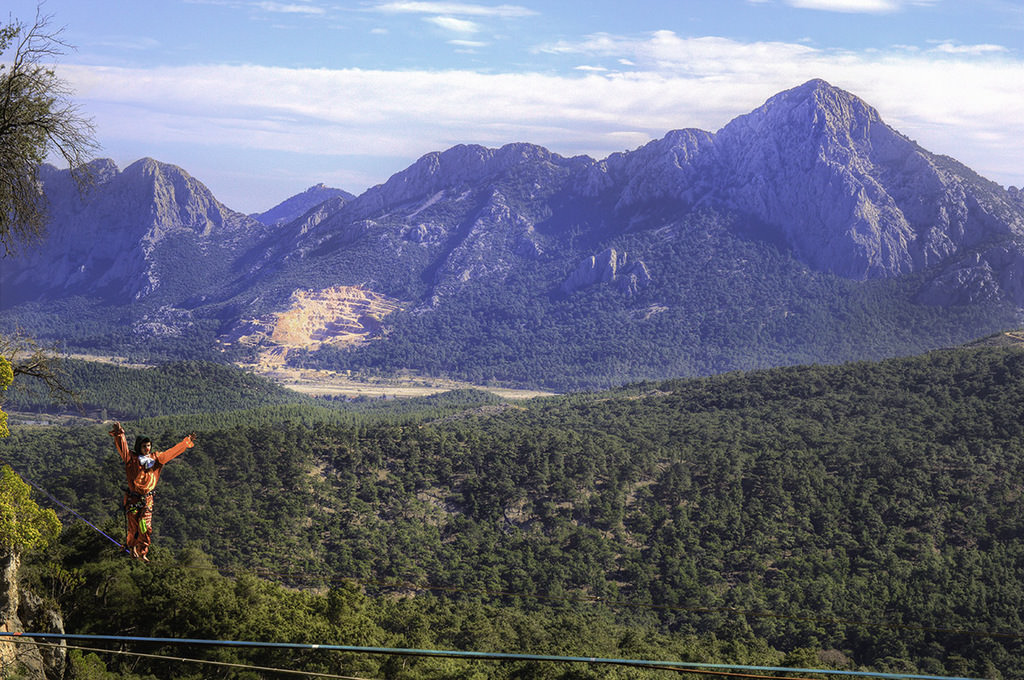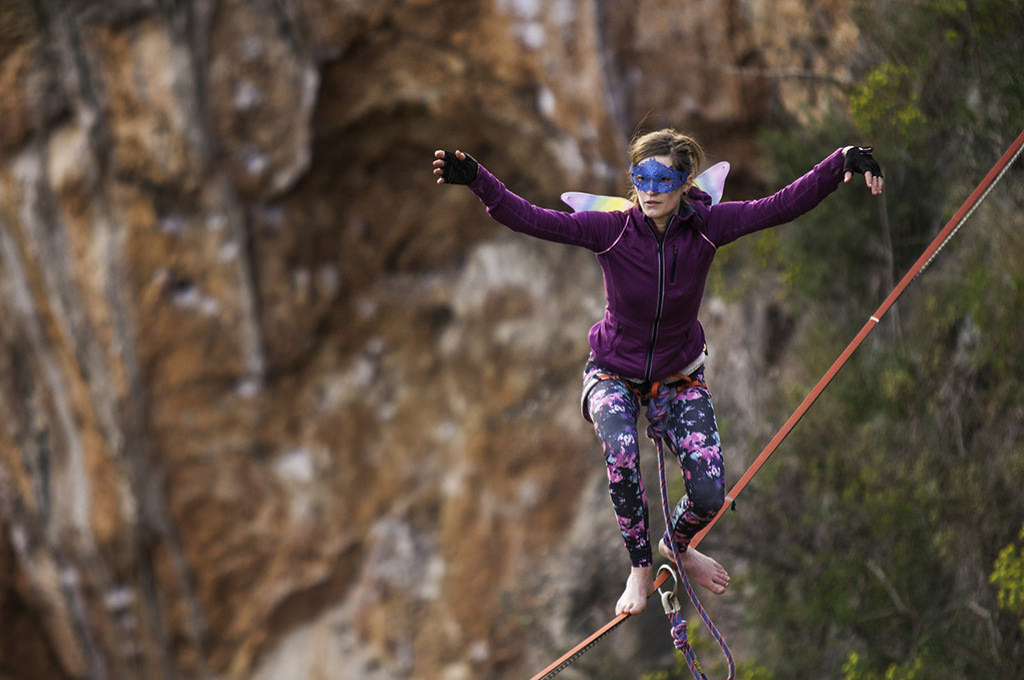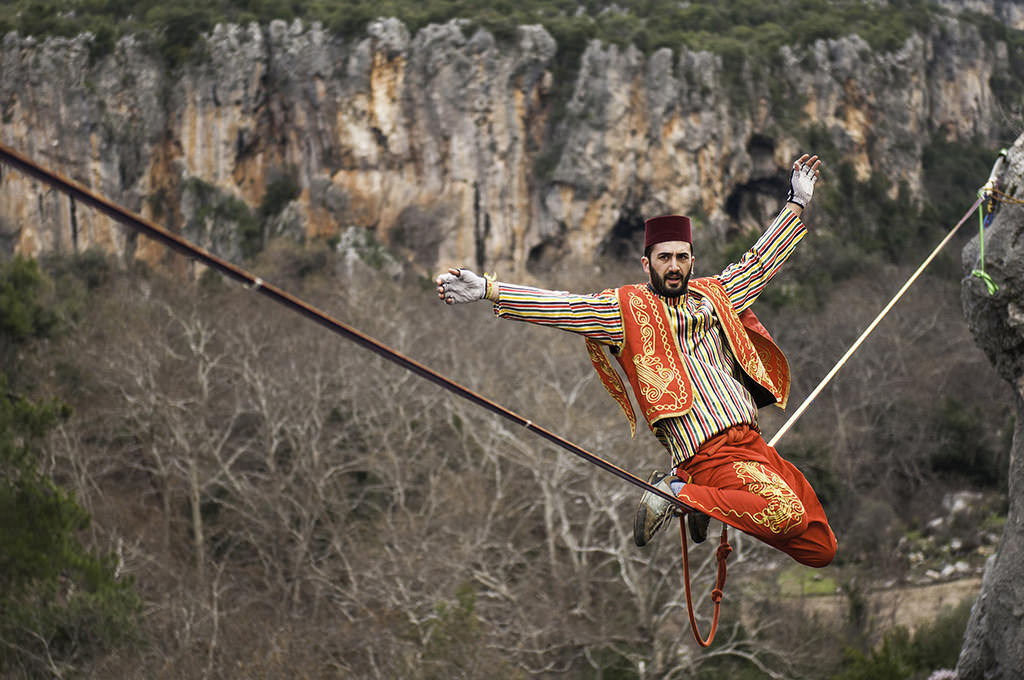 I asked Can when he first started to do slacklining and highlining, to which he said that they began doing it in parks in 2010 and since 2013 have been doing highlining in certain areas of Turkey. "Because slackline is such an interconnected sport with rock climbing we are also all rock climbers as well. Most of us were introduced to slacklining while rock climbing," Can explained. I asked him how the Turkish Highline Carnival first started to which he said that it began in 2012 when Austrian national Raffael Thomale, who was on a world tour of climbing sites with his wife and dog, discovered the potential for highlining in Geyikbayırı, a rock climbing area familiar with "those in the know" in Europe. He proceeded to invite a number of sportsmen to Turkey, which is how the first festival began. "In its first years, nearly all of the participants of the festival were foreigners," explains Can, who began working with Raffael on organizing the event from 2013 onwards.
"So, what happens at the Turkish Highline Carnival?" I asked Can and he said "in short, this is a sport of balance in which ropes are set up between two points of high altitude." At the THC, each year, approximately 20 lines are set up ranging from an elevation of 15 to 100 meters and people perform, learn and enjoy themselves on them as others watch from below. "Because it is a famous rock climbing region, climbing is a secondary activity during the festival and it's possible to see a lot of rock climbers. As for what the festival is like, other than the opening and closing parties, during the day people do highline or take part in musical jams," as attendants are welcome to bring their own instruments to the carnival, "while at night it is the classic camp atmosphere of having a fun time around a fire," Can told me.
I asked him how many people he expected to show up to the event and he said "every year there are approximately 300 attendants most of which are foreigners and we expect the same number of participation this year." Approximately 80 percent of the participants are foreigners Can told me adding that most of the people that come out are from Europe. I asked Can if there was a strong attendance of people who have never done slacklining before, never mind highlining, to which he said, "Yes, in Turkey especially, there are people who have never had the opportunity to try slacklining or highlining and want to learn. Each year, we organize workshops for new beginners. There are also people who show up just to watch the event, as it is quite a visually impressive sport."
Highline is a big part of Can's daily life when not organizing the festival. He said, "It is now a big part of my life and much more than a hobby. On the weekends, during the week, in summer and in winter, we always try to do highline." I asked where some of the best spots were for people to learn the sport and he said, "Maçka Demokrasi Park is where we go most of the time to do slacklining and we meet up nearly every weekend in summer for people to come try it out and work together. As for Highline, we mostly go to the climbing area of Ballıkayalar in Gebze." To learn or watch the sport and keep afloat on where they will be next, check out the Slackline Istanbul Facebook page.
Where to Stay
Located just 25 kilometers from the Antalya city center within the borders of the Sivri Dağ and Termessos national parks, Geyikbayırı boasts the largest crag in Turkey, at 4 kilometers long Making it a haven for rock climbers and thus also boasts a number of climber-oriented accommodation options with cabins nestled in the mountains and tents set up on their grassy grounds. Josito will be serving as one of the main base camps and the location for the event's closing party on March 4. Rido will be hosting the opening party and Climbers Garden, which also has more upscale options are two other accommodation facilities that are also frequented by the climbing crowd. All of these campgrounds are located in walking distance to the lines that will be set up.