Whether it is to gain energy, cure an ailment, detox or to simply feel good, freshly prepared juice elixirs are undeniably now a "thing" and this trend has certainly not been lost on Turkey. While many juice stands have lined the streets of Turkey's busy cities for decades, preparing freshly squeezed orange and pomegranate juices, the venues and brands in this list are Istanbul's newest additions in this new-age juicing era of cold-presses, smoothies and smoothie bowls. While each venue is definitely worth checking out, they also offer take-home options and many have cleansing plans you just may want to work into your everyday nutritional routine.
Ananas Juice Bar, Cihangir and Nişantaşı
If not the first, Ananas Juice Bar is certainly one of the pioneers to bring cold-pressed juices to Istanbul, done so by Syrian Waseem Kharouf, in a quaint space that first opened in Galatasaray in 2014 and now operates in Cihangir, both fast becoming one of their respective most popular neighborhood stops. Ananas Juice Bar has since branched out to include a stand in Nişantaşı's City's Mahalle floor and delivers juices straight to your door.
While their most popular item coincidentally may very well be their chia pudding, it is their vast and carefully concocted juice mixtures that have made a name for themselves. Ananas Juice Bar serves up a wide menu of green, energy, almond and seasonal themed juices as well as offers three different juice cleanse packages for those wanting to detox. Check out www.ananasjuicebar.com/ to learn more.
Blended, Beşiktaş
The philosophy at Blended, a small yet picturesque shop located just a skip away from Maçka Demokrasi Park, is to combine fresh fruits, greens and vegetables in a blender to produce thick and filling healthy smoothies that retain all of their fiber. Originally operating as a delivery service since late 2015, Blended offers a wide range of green juice and almond milk-based blended drinks including serving up a cold avocado soup, an avocado cocoa mousse and a blended chia pudding as well as their signature green smoothie bowls.
In addition to offering weekly and monthly memberships, which includes a daily green drink, they also offer a Dinner Cancelling special in which you can switch up a healthy liquid dinner of two hearty drinks, one green and the other almond-based, all of which is available for delivery to your door. https://www.blended.com.tr/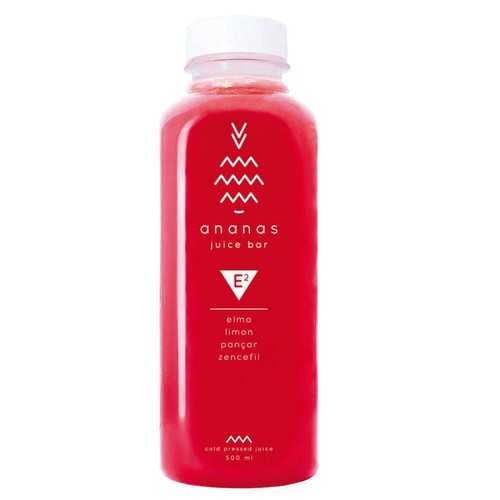 Juiceman Smoothie , Cihangir
Located on the main thoroughfare of the trendy neighborhood of Cihangir, Juiceman is a cozy juice bar on Sıraselviler that serves up a wide array of specialty juice concoctions such as the Fat Killer with grapefruit juice, pineapple, parsley, ginger and chia seeds or the Spartan with bananas, peanuts oats and dried figs, while the Dopamine smoothie has bananas, milk chocolate, strawberries and baby biscuits. They also deliver in the neighborhood.
Juicery Cold Press smoothies & More, Cihangir
Located in the heart of Cihangir on Soğanci Sokak, Juicery Cold Press Smoothies & More serves up specialized cold-pressed juices and smoothies as well as refreshing acai, green and granola bowls and raw powerballs. A small but refreshing space, the extensive menu of juice mixes, which are also available to go and for delivery, include the Red Zeppelin a mix of carrot, beetroot, apple and ginger. The Before Sport is a mix of fresh fruit and vegetables including broccoli and their Black Lemonade concoction even has a dab of activated charcoal. Their matcha and beetroot lattes also deserve a mention.
Meyvemix, Beyoğlu
Meyvemix is a bright and refreshing stop, located in the heart of Beyoğlu on Meşrutiyet Caddesi that serves a wide variety of fruit and green-based juice mixes that you can pick up to go or have delivered and they also conveniently remain open until near midnight on weekends. Check out http://www.meyvemix.com/.
Stuff Healthy Drinks & Design Bar, Moda
Located in Kadıköy's Caferağa neighborhood and open from 10 a.m. to 10 p.m. daily, Stuff Healthy Drinks and Design Bar serves up 20 or so designer and delicious smoothies such as the Yoda, made up of green apple, pineapple, ginger and almond, or the Berry Candy, which combines banana blackberry, honey, peanut butter and milk. There are also green smoothie options such as the Hulk or Popeye, or try a juice shot such as wheat grass and coconut milk, or you can make your own smoothie from a 40-plus long ingredient list. A quaint café located on a main walkway of Moda, with a few tables outside, making for a great spot to watch the world go by, their juices are served in glass jars that are also available to go.
Juico and Jüs, Sarıyer
Jüs Istanbul, founded by Aylin Erman in 2014, was one of the first cold-press juice brands and shops in Cihangir. While they now operate from a single pick-up location in Sarıyer, their juices, nut milks and matcha lattes as well as detailed detox packages are also available for delivery from the website www.jusistanbul.com/tr/.
Juico is another juice brand that has made a name for itself in the city. Sedef Dördüncü and Deniz Derman started the brand upon returning to Turkey after residing in the U.S. With a number of locations, such as their flagship store in Sarıyer and stands in Kanyon, Maslak Orjin and Akasya, Juico also has a cleansing series, tantalizing food items such as strawberry and cocoa chia puddings, quinoa salad and matcha powerballs, which they also can deliver to your door. https://juico.com.tr/
Of honorable mention: Cuppa and Sosa
It must be said that Cuppa, a cafe in Cihangir that serves up wonderful light and healthy savory meals in their lovely and spacious location and through delivery, was one of the first proprietors to bring fresh juice mixes into the mix of mealtime with their Vitamin Bar over a good decade ago.
Italian eatery chain Sosa, located in many of the city's chic malls, which allows customers to select from an array of Italian pastas and sauces and make their own salads with gourmet ingredients, in addition to serving up hearty mains, also has an extensive mixed juices menu under the themes of energizing, get well, detox and anti-aging, which make for a refreshing treat after any hard day of shopping.