Turkey's first ever outdoor sports festival, the Bloom Out-Alaçatı, will kick off today in the Aegean district of Alaçatı in İzmir.
The three-day outdoor sports event will include disciplines like bicycling, duathlons, triathlons, swimming, scuba diving, beach volleyball, stand up paddling, kiteboarding and windsurfing.
Apart from sports, it will also hold open-air yoga sessions, workshops, parties and a live musical performance by Ceza and Mercan Dede. With different activates for all ages, the festival aims to attract crowds "from 7 to 70."
Participants will get to choose from a long list of events to draw up their own program at the weekend affair. The Alaçatı Half Marathon is likely to be one of the festival's most popular disciplines, which will include 21.1K, 10K, and 5K runs as well as a kids' fun-run event on Oct. 7.
Another major event of the festival, the Alaçatı Duathlon will be held on Oct. 8. Here Turkey's top athletes will battle it out in a 7.5K running and 20K biking competition. There will also be a duathlon event for kids where junior athletes will run half a kilometer and bike 2.5K.
Also on Oct. 8, there will be a 43.3K free tempo, open for all bicycling event. Participants will ride bikes on a course that will take them from the Port of Alaçatı to Ildır and back.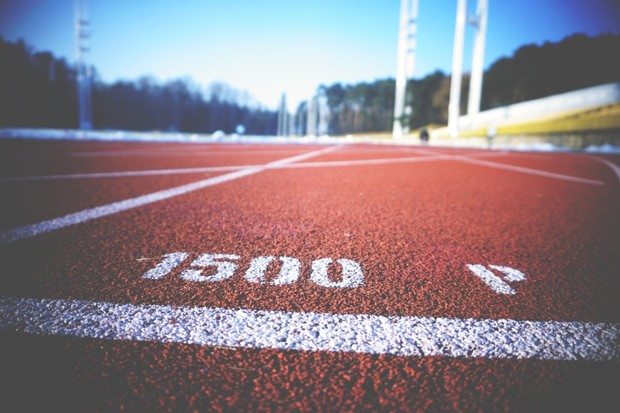 Because of Alaçatı's unique location, all its bicycling courses will offer a view of the Greek island of Chios in the distance and take you through authentic local villages, the neighboring resort town of Çeşme, lush olive groves and pine forests.
With its cobblestone streets, old stone houses turned boutique venues and picturesque views of the Aegean, Alaçatı is one of Turkey's most popular tourist destinations. What's more, it is also regarded as Turkey's windsurfing capital thanks to a favorable condition offered by many of its beaches.
Unsurprisingly, besides running and bicycling events, the Bloom Out-Alaçatı will host windsurfing, stand-up paddling, beach volleyball as well as 500-meter and 1,500-meter swimming competitions. It will also organize kitesurfing and scuba diving courses for beginners. Participants can also join morning and evening beach yoga sessions or a selection of other wellness workouts offered by Technogym all weekend.
The festival will be based at the popular nightspot Single Fin Yellow, located on the beach famed for windsurfing and just adjacent to the town's most popular windsurfing schools.
Stands will be set up for beach parties from 7 p.m. to 10 p.m. DJ Mono and electronic duo Headwaters are set to perform on Oct. 6 and Oct. 8, respectively.
The biggest performance of the weekend, however, will be held Saturday night, when Turkey's top hip-hop artist Ceza, and composer Mercan Dede will take the stage. Dede, with his mastery of ney and bendir, has made a name for himself in the international arena.
While full access tickets to the festival are priced at TL 150 ($42), there are also options to only take part in the marathon and duathlon or the Saturdaynight concert.
Even though participants will have the option to join multiple events, full access ticket holders were advised to pre-register for specific races, competitions and the bike tour. As for the sideline events, there will be onsite registration desks.
There will be some exceptions to the free pass rule for windsurfing and scuba diving lessons, which are subject to extra fees. Check out http://www.thebloomout.com for more information.
Organizers of the event "uzunetap," has so already put their names on some of Turkey's most successful marathons, bicycling and trekking events, including the Lykia Trail Series. This year, they are also organized their first ever 100-mile run at Lake Tuz.
On Friday, Oct. 6 uzunetap will also organize Moonlight Cappadocia, a two-hour evening trek that will follow the trail to a 10th-century church. The run is followed by a musical performance under the moonlight at the Kolonlu Church in Göreme.
Their next event will be the Under Armour Longest Night Run or Ride, a series of five different running and bicycling races, which will take place in Çekmeköy on Dec. 23, 10 p.m. The event will include 8K to 20K marathons and a 45K ultramarathon. It will also feature a 30K and a 45K cycling competition. Check out www.uzunetap.com for more info on upcoming events and races.
The season is not over yet in Alaçatı
While the summer crowd at most of Turkey's tourist destinations have returned home with the start of the school year, Alaçatı is still open and especially this weekend when a number of events overlap in this popular resort towns.
Besides the outdoor sports festival, it is also hosting the Alaçatı Art Week which opened on Monday, Oct. 2 and will run until Sunday, Oct 8. It is a wonderful opportunity to discover local artists as well as participate in a variety of workshops.
There will be a ceramics and children's painting workshop as well as a workshop on Hapa Zome, the Japanese practice of beating leaves with hammers, this weekend. The different workshops will take place at different venues throughout the town, including at art galleries and boutique hotels.
Also this weekend, the town is hosting one of the most highly-anticipated fishing events of the year, the 2017 Alaçatı International Fishing Tournament, where recreational anglers will set out from the Alaçatı marina to reel in the biggest catch.