While everyone knows about the mega book and art fair that takes place every November at Tüyap, this month there are also a number of trade fairs, summits and festivals that may just titillate some as they are on a number of many people's favorite topics such as travel, handcrafts, food and cosmetics.
The following are a list of some of the great trade fairs that will be taking place this month:Cosmetics and Home Care Products FairThis weekend, the Istanbul Fair Center (Istanbul Fuar Merkezi) located in Yeşilköy near Atatürk Airport is hosting the third annual Cosmetics and Home Care Products Fair, which began on Thursday and will run through to this Sunday, Nov. 12.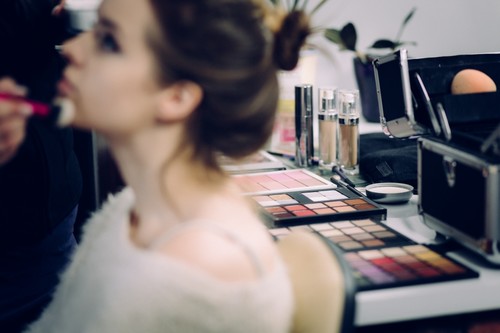 There will be experts in the line of cosmetics, fragrances and home care, giving advice and sharing innovations in panels held throughout the day on subjects such as innovations in sunscreen and hair care and preparing natural and organic cosmetics. There will also be fragrance workshops offered as well as one by Turkey's aromatics aficionado and author Vedat Ozan, who will also be signing his "Book of Fragrances." Perhaps the most popular part of the exhibition, however, will be the Innovation Corner, where new and cutting edge products will be displayed. Taking place from 10 a.m. to 6 p.m., there will be over 100 exhibitors and 3,000 visitors. Entrance is free if you bring a business card connected to the industry. Check out www.chcistanbul.com/ for more info.
Sirha Istanbul
The fifth meeting of Sirha Istanbul, the most comprehensive gathering of hotels, restaurants and those involved in the food and beverages sector, will be taking place from Nov. 16-18 at the Istanbul Congress Center in Harbiye. In addition to hundreds of products displayed, conferences will be held on topics such as "glamping" and "Turkish steakhouse concepts," and throughout the congress there will be a series of prestigious culinary events such as the Omnivore World Tour. Described as a "creativity festival for the kitchen," Turkey's leading chefs will be utilizing local products to present new innovations for chefs and restaurant operators to consider for their own menus from Thursday to Saturday from 10 a.m. to 4 p.m. Chefs of the likes of Deniz Temel from Alancha, Aylin Yazıcıoğlu from Nicole Restaurant, Esra Acar from Gram, Maksut Aşkar from Neolokal, Mustafa Otar from Kilimanjaro, Sandy Abut from Naan Bakeshop, Müge Ergül from Sanayi 313 and Alican Saygı from Le Cordon Bleu, to name a few, will be at Sirha.
On Nov. 17 at 6 p.m., there will be the Coupe de Monde competition, in which Turkey's best pastry chef will be selected to compete in Europe. Then on Nov. 18 at 6:30 p.m., the Bocuse D'or, the world's most prestigious culinary competition, will be taking place to determine the top chef to represent Turkey in the competition in Europe. The competition begins at 9 a.m., with a tasting of vegetable-centered dishes at 2 p.m. followed by a tasting of meat-based dishes at 2:35 p.m., with an award ceremony at 4:30 p.m. Those competing for the spot this year are Murat Çakıroğlu from Sahrap Pera, Nihat Doğtürk from Soho House, Mutlu Şevket Yılmaz from Seasons Restaurant and Ogün Koca from Nicole Restaurant.
This year's Sirha will also feature a new coffee center, where there will be workshops, talks and tastings held throughout the three days. Keep in mind that unfortunately, Sirha Istanbul is exclusively for industry professionals and you may be asked to show a business card of proof of the fact.
Three years, three chefs, 30 guests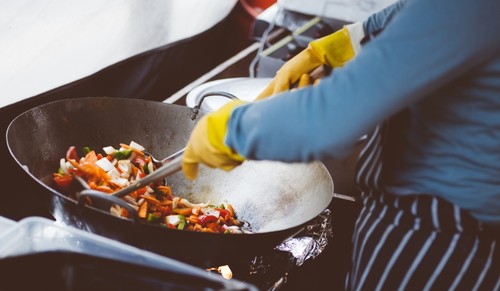 Don't fret, as the laymen may still have the opportunity to taste food from Turkey's culinary masters as Neolokal and its legendary chef Maksut Aşkar will be sharing his kitchen with two leading chefs every Tuesday night throughout November and December to prepare a very special menu limited to just 30 guests in honor of the third anniversary of this restaurant in Beyoğlu, regularly referred to as one of the best in Turkey. On Nov. 7, the chefs were Mehmet Gürs from Mikla and Şemsa Denizsel from Kantin. On Nov. 14, Maksut will be joined by Kemal Demirasal from YEK Alaçatı and and Yılmaz Öztürk from Mürver. On Nov. 21, Didem Şenol Tiryakioğlu from Gram and Yoldaş Sönmez from Ent Bodrum will be joining Maksut, while on Nov. 28, he will host Aylin Yazıcıoğlu from Nicole and Civan Er from Yeni Lokanta. On Dec. 5, the guest chefs will be İnanç Baykar from Aman Da Bravo and Mustafa Otar from Kilimanjaro, while on Dec.12, Cihan Kıpçak from Spago and Üryan Doğmuş from Tabla will be featured at Neolokal.
Uzak Rota Travel Summit
On Friday, Nov. 17, the Fairmont Quasar Istanbul in Mecidiyeköy will be hosting the Uzak Rota Travel Summit, a one-day intensive seminar taking place in five different halls with 70 speakers and over 1,500 participants. There will be talks held from 9 a.m. to 5 p.m. on a wide variety of travel-sector related topics by a wide spectrum of speakers ranging from international ambassadors, television and sports commentators, airline representatives and tour groups. Check out www.uzakrota.com for the detailed program.
Creative Handcrafts and Hobbies Fair
The TUCH Expo, which is the Creative Handcrafts and Hobbies Trade Fair, will also be taking place at the Istanbul Fair Center in Yeşilköy from Thursday, Nov. 23 to Sunday, Nov.26. The TUCH Expo boasts being the only hobby and handcraft trade fair in the Middle East and North Africa and last year alone there were over 100 exhibitors and 10,000 visitors. While the first two-days are strictly for business to business purposes, the last two days, Nov. 25-26, will be open to the public. Entrance is free if you preregister, if not it will cost TL 15 ($4) on the day. Check out www.tuchexpo.com for more info.