This March, spring fever will be in the air for the expat community who will be buzzing like bees to make it to all of the diverse and interesting events happening in town this month.
The following is a list of expat-organized events in Istanbul this March:
March 2- An Evening of Improv at Yota Sahnesi
The month starts out strong with "An Evening of Improv" on Friday, March 2 at Yota Sahnesi in Beyoğlu. The Clap are an English-language improv group that hold both fast-paced and interactive short improvs for the first half of the evening followed by a second half of long form hilarity. The show will take place 8:30 p.m. to 10:30 p.m. and consists mostly of expats.
March 3- Istanbul&I: How to Start an Online Business
Istanbul&I is a volunteer youth community dedicated to social impact and helping the disadvantaged and displaced communities that has upward of 300 volunteers from over 50 countries and regularly hosts speaking clubs, events and workshops, such as this Saturday's "How to Start an Online Business." Taking place from 2 p.m. to 4 p.m. at their center in Karaköy, two budding entrepreneurs Mohamed Kawsara and Hussam Abd will sharing their insight and experience to those interested in developing an online business. Check out Istanbul&I's other events planned this month, which include a workshop on meditation on Sunday, March 4, and their first live music event showcasing the "Sounds of Syria," which will take place on the following Saturday, March 10.
March 6 to 20- CIRCUIT Charcoal Drawing Workshop
CIRCUIT is an arts and culture organization that encourages environmental awareness located in the colorful neighborhood of Yeldeğirmeni that regularly hosts events such as bazaars, yoga classes, creative workshops and art classes, such as their upcoming "Charcoal/ Pastel Drawing Series," which will take place on Tuesdays March 6 to 20. Led by Gabrielle Reeves, just one of the many expats that are involved in the CIRCUIT organization, this three-part course will be taught in English and Turkish and will focus on portraits. The course takes place on Tuesdays from 7 p.m. to 9 p.m. and drop-ins are welcome.
March 7- Entrepreneur Network Night at Balkon
Yabangee will be hosting a very special "Entrepreneur Networking Night" on Wednesday, March 7 at Balkon, located in Asmali Mescid. In essence, a website devoted to informing foreigners about events in Istanbul, Yabangee also hosts a series of events on their own accord. For this particular event, they will be teaming up with French expect Joanna H. who will be facilitating the evening that will begin with a networking event from 7 p.m. to 10 p.m., followed by a party from 10 p.m. onward. While the event is free, you must RSVP via Yabangee's website to attend.
March 10- Pop-Up Dinners Istanbul hosts "MixItUp"
Pop-up Dinners Istanbul is a popular event series hosted by Kay Redrup, a Singaporean Dutch expat and former restaurateur. Every month or so, she opens up her home in Cihangir and creates tantalizing menus from all over the world. This time Kay will be mixing it up literally and will be joined by expat Nicolas Gardet, the chef-owner of Papiyot Fine Foods, for a very special meal that incorporates ingredients and flavors from all over the world. From homemade ricotta Za'atar canapes to walnut pesto beets, leg of lamb tagine and garlic cauliflower puree as just some examples, the menu has an array of mouth-watering flavors to be captured for this one-off event. Check out the Pop-Up Dinners website to secure a spot at these events that are highly popular in the expat community.
March 14 & 27- Trivia Night at Sanat Nevizade
On Wednesday, March 14 Yabangee's "Trivia Night" returns for a 10th edition and will be held at Sanat Nevizade. The quiz, which begins at 8 p.m., takes place in English with teams of up to six people, with the top three winning prizes. Entry is TL 10 ($3.75) per person. Then on Tuesday, March 27, Yabangee will be hosting the 11th edition of their "Trivia Night" also taking place at Sanat Nevizade.
March 19- Expat Spotlight: Digital Nomads at ATÖLYE
The 11th edition of "Expat Spotlight," a monthly talk series showcasing the contributions made by expats to the community in a variety of areas such as the city's cultural, sporting, humanitarian and business spheres, will take place Monday, March 19. Every month, there is a different theme, with this month's being "Digital Nomads," in other words, "freelancers." A half dozen or so speakers will be taking the stage to share moving stories, reflect on personal experiences and participate in a resourceful dialogue. Organized by Yabangee in conjunction with hosts ATÖLYE, which is located in bomontiada, entrance to this free event will begin at 7 p.m. with the speakers, which will be in English, starting at 7:30 p.m. with no RSVP required.
March 31- Speech Bubbles Theater's Spring Performance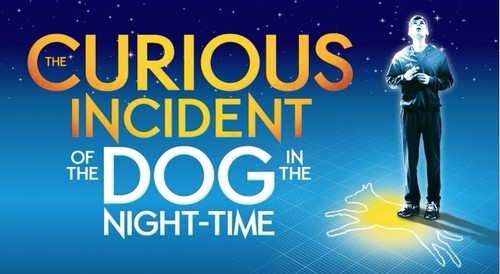 On Saturday March 31 and on the following Sunday, April 8, the Speech Bubbles School of Performing Arts will be performing "The Curious Incident of the Dog in the Night-Time," a Tony award-winning play involving a mystery surrounding the death of a dog that is investigated by young Christopher Boone, who is on the autism spectrum, and his relationships with his parents and school mentor. Speech Bubbles is both an English language theater group as well as performing arts school and puts on two performances a year geared toward audiences of all ages as well as English language-learners. The proceeds will go to charity. Performances will be held at the Profilo Shopping center in Mecidiyeköy on Saturday, March 31 at 4 p.m. and 7 p.m. and on Sunday, April 8 at 4 p.m. and 7 p.m. Tickets are Tl 40 for adults and TL 30 for children and are available from the Speech Bubbles website www.speechbubbles.org.