Spring must be near, as is evident from the wide range of events and activities that keep popping up organized by members of Istanbul's expat community, and whether it is comedy, art, exercise or music, there is a lot going on this month to get out there and mingle with Istanbul's active expat community.
March 16 - An Evening of Improv
On Friday, March 16, The Clap, Istanbul's longest-standing English-language improvisational theater troupe, will be at it again with their hilarious and entertaining show at Yota Sahnesi in Beyoğlu from 8:30 p.m. to 10:30 p.m. The program starts off with a fast-paced interactive short-form improv followed by a second half of long-form hilarity, which means that what you see is guaranteed to be a unique performance that can never be repeated.
March 17 - Istanbul in Watercolor
On Saturday, March 17, American expat, artist and art teacher Gabrielle Reeves will be hosting a special Istanbul in Watercolor Workshop at Pera Museum. Participants will inspect the landscape paintings in the museum before embarking on their own take of the art pieces while learning drawing and watercolor techniques.
March 18 - Yabangee goes running with Rundamental
Yabangee, the website geared for and run by foreigners in the city, has branched into organizing a number of entertaining events popular with Istanbul's expat community, is teaming up with Rundamental for a forest run this Sunday, March 18.
Rundamental is a runners' community based in Istanbul that regularly hosts runs, or what they like to call adventures, to promote the running lifestyle and to support young athletes in Turkey. This will be a unique opportunity to check out one of Istanbul's most popular running groups with a bunch of foreign newcomers for a first. The meeting spot is Kanyon Shopping Mall at 8 a.m. on Sunday, but to find out more details on the run, participants are asked to fill out a registration form available on rundamental.com.
March 18 - TMUTB Stand-Up Comedy Show
Led by Aslı Akbay, a leading comedian here in Turkey and her native U.K., Take Me Up the Bosphorus, in short TMUTB, was Turkey's first English language stand-up comedy series and open mic platform that has propelled into producing popular comedians among Istanbul's expat community. Taking place on Sunday, March 18 from 7 p.m. to 9:30 p.m. at Kaset Kadıköy, this will be an English-language open mic stand-up show where anyone is welcome to take the stage or simply attend as a spectator to watch other expats and locals trying their hand at stand-up in English.
March 18 - Endless Sunday with live performances
In a rare daytime appearance, talented musician and vocalist Allen Hulsey will be performing live at Neşedabad for a new, after Sunday brunch event that will take place from 3 p.m. onward on Sundays, March 18, March 25 and April 1. Neşedabad is conveniently located in the same venue as the popular breakfast and brunch cafe Aşşk Kahve in Kuruçeşme, making this a great way to spend a Sunday. Plus, if you have not seen the New York native perform before, you are certainly in for a treat. His music is a medley of rock, blues and even electronic all performed on guitar with moving vocals and a mesmerizing stage presence.
March 21 - Halalarious Stand-Up Comedy
On Wednesday, March 21, comedians and musicians from around the world will be performing a night of English-language stand-up comedy for a special show called Halalarious Stand-Up Comedy. "Laughter brings us together," is the theme behind this event that will feature a number of up-and-coming Syrian comedians as well as comedians from all over Turkey will be taking the stage for what is set to be a hilarious night. The event will take place at Impact Hub in Levent Sanayii from 8 p.m. to 10 p.m. Tickets are half off if you arrive half an hour early and the organizers have pledge free falafel and shawarma for everyone.
March 21 - Mad March Pub Quiz
The Real Istanbul Pub Quiz, one of, if not the, first of the city's trivia night events, is back with a Mad March Pub Quiz that will take place on the evening of Wednesday, March 21 at the James Joyce Irish pub, which is located in Beyoğlu, from 8 p.m. to 10:30 p.m. Participants are welcome to come alone or as a team for this quiz night, which will take place in English with the questions starting at 8:30 p.m.
March 31 - Grow Your Vegetables, Herbs in the City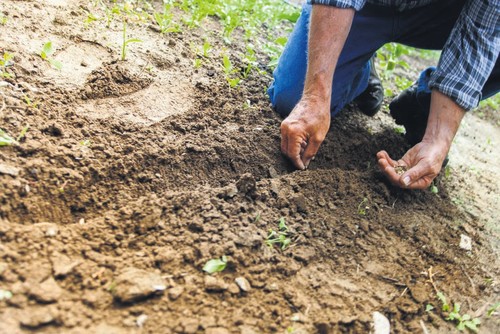 Led by Monica Pereira, Growing Your Own Vegetables and Herbs in the City is a workshop that will take place in English on Saturday, March 31, from 10:30 a.m. to 12:30 p.m. at Ek Biç Ye İç in Gümüşsuyu. The workshop will guide participants through a mix of theory and practical activities to learn how to grow food in different conditions such as urban environments, how to up-cycle everyday items as planters, propagation, which is growing plants from seeds or cutting and soil care. Send an email to info@ekbicyeic.com if you want to attend.