ATÖLYE is a transdisciplinary innovation platform and workspace used to host varying events. The entertainment complex was derived from Istanbul's historical beer brewing factory in Bomonti Şişli is a venue that hosts unique events on a multitude of disciplines. In addition to being the hosts of Yabangee's Expat Spotlight series, this week there will be a number of innovative and interesting events in English taking place at ATÖLYE, which is located in bomontiada.
Today, ATÖLYE will host "Technology & Human Imagination," a talk series of individuals who merge technology and imagination in their work. The event will host the U.K.-based artist and writer James Bridle, academician and curator Ebru Yetişkin, artist and instructor Bager Akbay and Oddviz Co-founder Serkan Kaptan. The event is free and will take place in English from 7 p.m. to 9 p.m.
Then, over the weekend, ATÖLYE will be hosting Global Goals Jam, a three-day event that aims to contribute to the United Nation's Sustainable Development Goals by brainstorming short-term interventions with long term effects. The sustainable goals that will be focused on are affordable and clean energy, good health and well-being, sustainable cities and communities, gender equality and poverty. Participants at this event, which will also take place in English, will work together to try to find solutions to existing global issues.
The program kicks off on Friday from 6 p.m. to 10 p.m. and then takes place over the course of two full days starting at 10 a.m. to 10 p.m. on Saturday, Sept. 22 and from 10 a.m. to 6 p.m. on Sunday, Sept. 23. This event is free, however, there is a form participants must fill out to attend so check out the Facebook event page for more info.
World renowned author Dr Mate in Istanbul
On Wednesday, Sept. 19, renowned addiction expert, speaker and author Dr. Gabor Mate, will be taking part in a conference, titled "When the Body Says No: Mind/Body Unity & Stress-Disease Connection," that will be held at Saint Benoît High School. The organizers of the event are the American Hospital's Code Lotus Mindfulness Center, which focuses on holistic healing and mindfulness based on scientific evidence. With David Cornwell and Zeynep Aksoy, two instrumental figures in introducing yoga and other holistic practices to Turkey, serving as consultants, the Code Lotus Mindfulness Center promotes the "Heal Thyself" motto by hosting prominent figures from all over the world in the field of mindfulness.
Gabor Mate is a Hungarian-born Canadian physician with a background in family practice and a special interest in childhood development and trauma and in their potential lifelong impacts on physical and mental health, including addiction.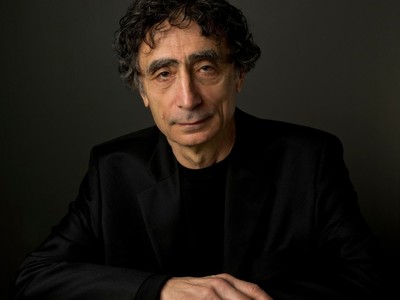 His most recent best-seller, "In the Realm of Hungry Ghosts," draws on science and real-life cases to argue that addictions originate from trauma and emotional loss.The conference, which starts at 1 p.m., will consist of three sessions: "Health and Illness from Bio-psycho-social Perspective: The Role of Emotions in the Onset of Disease" will take place from 2 p.m. to 3:30 p.m., followed by a Q&A session and a coffee and tea break. The second session will take place from 4 p.m. to 5:30 p.m. and will be on "Understanding the Science of Mind-Body Unity and the Nature of Stress" followed by a Q&A session and a refreshments break with the third session on "Saying No: Gaining Health by Letting Go of Stress" taking place from 6 p.m. to 8 p.m. and being followed by a Q&A session with the author.
Dr. Gabor Mate will also be signing books from 8 p.m. to 9 p.m. Participants will also be given a copy of his book "When the Body Says No: the Cost of Hidden Stress." Tickets range from TL 320 ($50) to TL 400 and the event will take place at the Silüet Hall at Saint Benoît High School in Galata.
Istanbul&I talk series resumes for fall
Istanbul&I is a volunteer youth community devoted to youth empowerment, social impact and helping disadvantaged and displaced communities. There are upwards of 300 volunteers from over 50 different countries and the organization regularly hosts events and activities as well as weekly speaking clubs held in Turkish, English, French and Arabic in their center in Karaköy. Their talk series resumes on Friday, Sept. 21 from 7 p.m. to 9 p.m. with "Data Science for Beginners," a workshop on the fundamentals of data science led by Algerian computer engineer Ikram Gagaoua.
On Saturday, Sept. 22, Istanbul&I will also be continuing their "Introduction to Culture" series with "Indonesia" and a talk night devoted to divulging information regarding the country and its culture by its natives as well as tasting food and listening to traditional music that will also take place from 7 p.m. to 9 p.m.