With multiple performances at some of Istanbul's best venues, the Istanbul Comedy Festival (Istanbul Komedi Festivali) begins tomorrow and will continue until Nov. 18.
The festival has been held annually since 2016 and is organized by BKM, an organization that has transformed the comedy scene in Turkey by presenting regular sketch programs and comedy films, showcasing some of Turkey's upcoming stars.
During the Istanbul Comedy Festival there will be dozens of stand-up comedians performing sketches - some even in English. There will also be theatrical productions and a number of entertaining events for children.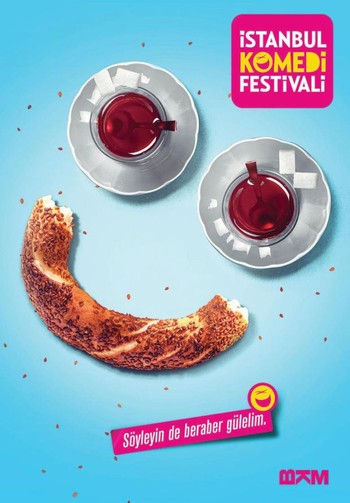 Some of the highlights of the festival will include a performance by Standup Turkey, which is an English-language stand-up comedy series showcasing eight up-and-coming comedians from all over the world. The performance will take place at BKM Mutfak Çarşı on Saturday, Nov. 3, at 7 p.m.
Translator and academic Taner Çağlı, who has been studying the habits of Turks learning foreign languages and whether a society's DNA is shaped by the languages they speak, will be sharing his findings on the Turkish speakers' challenges in learning English, in a witty and humorous manner in a performance titled "İngilizce" that will take place on Sunday, Nov. 4 at BKM Çarşı at 5 p.m.
It will be followed by "Mutfak Altyapı," a sketch comedy performance by 50 different comedians. It will be held Sunday, Nov. 4, at 8 p.m. at BKM Mutfak Çarşı.
On Sunday, Nov. 4, Turkish pop star Kenan Doğulu will be a guest on the live talk show "Lokal Anestezi," which will take place at BKM Mutfak Uniq at 6 p.m.
On Thursday, Nov. 8, there will be a performance of the "Marko Paşa Musical" and on Friday, Nov. 9, Cumhur Sarı will offer a humoristic tale of Turkey's history that will take place at BKM Mutfak Çarşı at 8 p.m.
On the same night at 9:30 p.m., Çok da FiFi Hatunlar, a six-member female ensemble of stand-up comedians, including British-Turk Asli Akbay, who also happens to be the founder of Take Me Up the Bosphorus, Istanbul's first English-language stand-up open mike series.
On Saturday, Nov. 10, the Turkish stand-up open mike series, which is normally held every Wednesday at BKM Mutfak Çarşı, will have a special performance of six comedians starting at 9:30 p.m.
Famous comedians, including Yılmaz Erdoğan, will accompany his sketch group on stage, Ata Demirer will be hosting a gazino show and Burak Aksak, the scenarist for the cult comedy "Leyla and Mecnun" will take part in a Q&A session.
On Saturday, Nov. 17, Naz Osmanoğlu, a popular British comedian who is a direct descendant of the ruling dynasty of the Ottoman Empire and a regular fixture on the BBC, will be bringing his English-language show to Istanbul in a conference hall at Nişantaşı University at 9 p.m.
One of the biggest highlights for English-language speakers will be a show by American stand-up comedian and actor Jim Gaffigan on Sunday, Nov. 18 at BKM Tiyatro starting at 6 p.m.
Closing out the festival will be Suzan Kardeş, who originally comes from Kosovo but has become a household name in Turkey for her musical performances of Balkan songs.
Throughout the festival, there will also be a number of events for kids, such as an introduction to comedic books by Ezo Sunal, a bubble show by the international duo Milkshake and the Bubble Flower, a Nasreddin Hodja puppet show, a pantomime and even laughter yoga.
Those in the capital are also in luck because many of the performances will also be shown at the Ankara Comedy Festival (Ankara Komedi Festivali), which will take place from Nov. 14 to Nov. 25.
Suzan Kardeş will be singing Balkan songs at this festival and the all-girl ensemble Çok da FiFi Hatunlar will also be performing. From that ensemble, Istanbul's most well-known English-language stand-up comedian Asli Akbay will be joined by Erim Bilgin for their stand-up show, where they hilariously tackle the daily grind of Istanbul.
One of biggest highlights of the festival taking place in Ankara, however, has to be Sumru Yavrucuk's performance of "Shirley," which is none other than a Turkish-language adaptation of the enormously popular film and screenplay "Shirley Valentine." Tickets for all of the shows at both festivals are available on Biletix.
Istanbul's English-language stand-up scene
Funnily enough (pun intended) there is quite an active expat stand-up comedy scene in Istanbul. The pioneer of the English-language stand-up open mike scene would have to be Asli Akbay's Take Me Up The Bosphorus.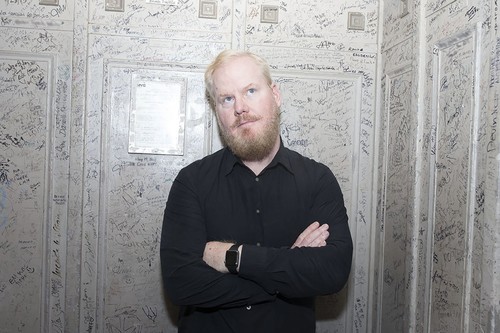 Jim Gaffigan
Held every fortnight on Sundays at Kaset Kadıköy, this is a great opportunity to check out or try out English-language stand-up comedy and occasionally well-known comedians from all over the world come out to headline the evening's performances.
Also spearheaded by Akbay is Komikrofon, an open-mike stand-up comedy night in Turkish that takes place on Thursday's at Kaset Kadıköy.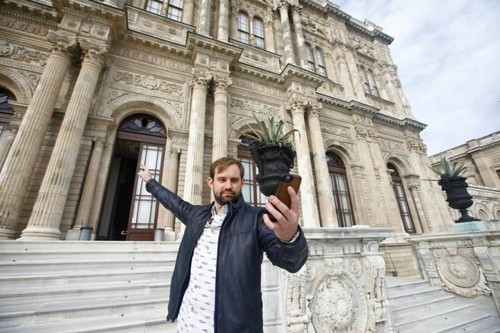 Naz Osmanoğlu
Spoken Word Istanbul is an English-language open mike series held on Tuesday nights at Arsen Lüpen in Beyoglu that although is open to a wide variety of genres such as music and poetry, has also bred many new stand-up comedians. In fact, Stand Up Turkey is an English-language stand-up comedy series of international comedians that originally formed through Spoken Word Istanbul. You can see them perform at the Istanbul Comedy Festival and also coming up this month will be a feature-length performance by one of its central members Egyptian-American Ibrahim el Kazaz, who will be featuring four English-language comedians for a show entitled "Künefe in a Suit" that will take place at Bosphorus University's campus on Tuesday, Nov. 6. A special treat coming up this month is the Ashcan Film Festival, Istanbul's only English-language comedy film festival. However, this is a different sort of film festival as anyone is welcome to submit a comedic video of which the winning submissions will be selected and shown at a special gala night at Arsen Lüpen in Beyoğlu on Monday, Nov. 19.