Every year in October, the International Istanbul Puppet Festival brings puppet masters from all over the world as well as Turkey's finest to perform in venues throughout the city. This year's festival, which will run from Tuesday Oct. 13 to Sunday Oct. 25, is no different as leading puppeteers from France, Holland, Hong Kong, Span, Italy, Korea, Romania, Russia, Chili, Taiwan, Thailand and Turkey will take the stage. Just visiting the venues where performances will be held each day is reason enough to check out this fun and interesting festival, as performances will be hosted at the French Cultural Center, the Dutch Consulate, Akbank Sanat, Küçük Salon, Erbulak Oyunculuk ve Yazarlık Evi and Sahne Pulcherie as well as at shopping centers and universities, such as Forum İstanbul, Marmara Forum, Torium AVM, Mall of İstanbul and Koç Üniversity to name a few.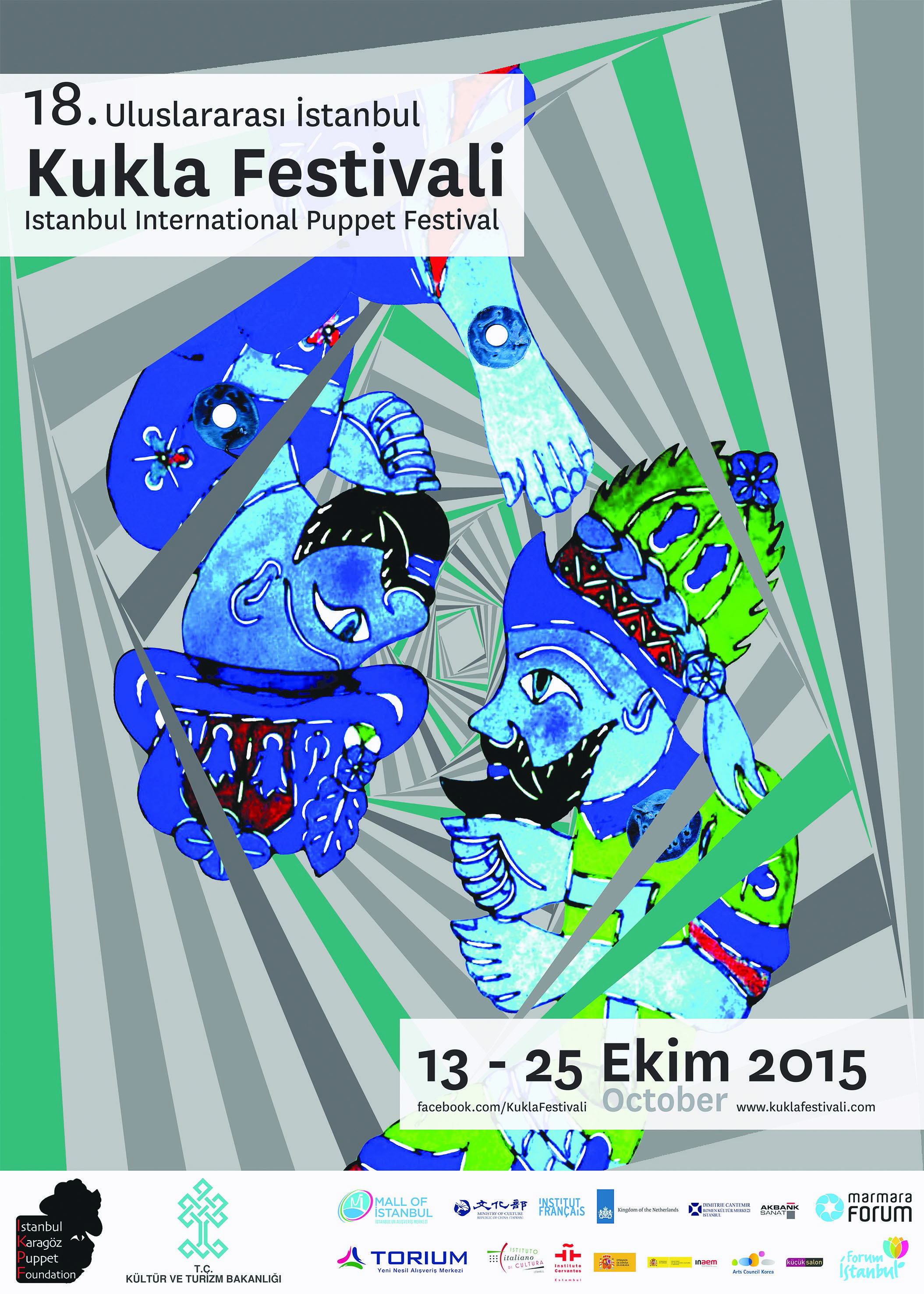 In addition to presenting nearly 50 performances in the festival, this year's edition is set to be the biggest with the inclusion of award-winning film screenings and even a workshop by Taiwanese puppeteers.
Turkey actually has a long legacy of puppetry, and Festival Director Cengiz Özek, who doubles as chairman of the Istanbul Karagöz Puppet Foundation, is an instrumental player in keeping this tradition alive and making this puppet festival one of the world's best. I had the opportunity to speak with the founder and mastermind behind the puppet festival, Özek, who just happens to be a master puppeteer himself. He told me he first learned how to make Karagöz puppets when he was 13 from his middle school painting teacher Ali Kıyak. "By working on a variety of collections I increased my knowledge and cultivation. I opened my first exhibit based on Karagöz concepts at the Kazım Taşkent Sanat Galerisi on İstiklal Avenue. Today, my Karagöz figures are a part of world museum collections," said Cengiz. In addition to being a Karagöz aficionado however, Cengiz also studied theater and tells me has done shows in approximately 150 cities in nearly 50 countries on five continents. "A variety of plays I have arranged have also been given a number of international awards. And in 1998, I decided to organize the Istanbul Puppet Festival, and it has continued since that day … Our festival has one standard: Each year we invite at least 10 groups from around 10 different countries." Describing it as a boutique festival, Cengiz said: "Ours is a festival that aims to introduce, promote and bring endearment to puppetry. Our festival allows the possibility to watch a number of different puppeteering techniques all at the same time."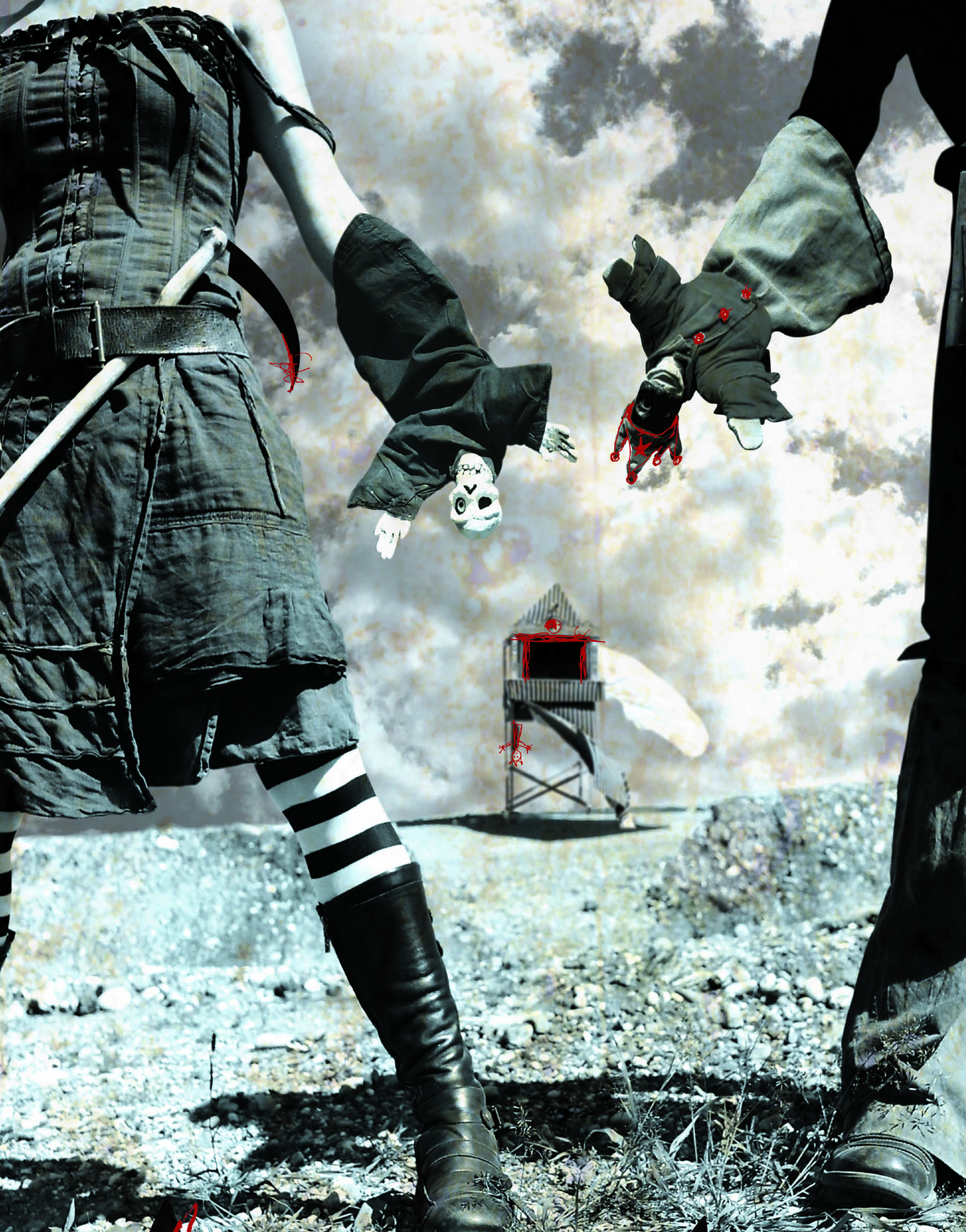 I asked Cengiz to describe some of the performances people should expect: "This year's festival has groups from 11 different countries, and this year also has a number of colorful shows displaying varying techniques. As for the groups, from France there will be the La Pendue group performing their internationally acclaimed play `Poli Degaine`." This is a fun and hilarious modern rendition of one of the world's most famous Commedia dell'arte characters Pulcinella. Cengiz told me they have been planning to bring this show for the past three years.
"There will be two different performances from Spain this year; the first is the Banbalina Troupe performing `Quijote,` a modern rendition of the classic by Cervantes done in the traditional Japanese puppet theater style of Bunraku, which dates back to the 17th century. The Rocamora Theater, also from Spain, brings Spanish puppeteer Carles Canellas, one of the world's most famous string puppeteers, performing `Solist,` which will have seven different touching, funny, poetic and surprising stories presented with six different marionettes," said Cengiz. Canellas` show was also a winner at the World Festival of Puppet Art in Prague.
"From Holland is the Tiyatro Theatre Tique performing `Circastique,` which is a circus-themed show of the adventures of an adorable puppet with an elastic body that shifts into a variety of shapes. From Hong Kong will be the Sun Sun Arts Troupe, considered to be one of the leading representatives of China's traditional Shadow Puppetry.
From Italy, Claudio Cinelli, one of the world's most prominent puppet masters, will be performing his solo show of varying puppeteering techniques, taking the audience on a fun and romantic journey in his wonderful solo act," according to Cengiz.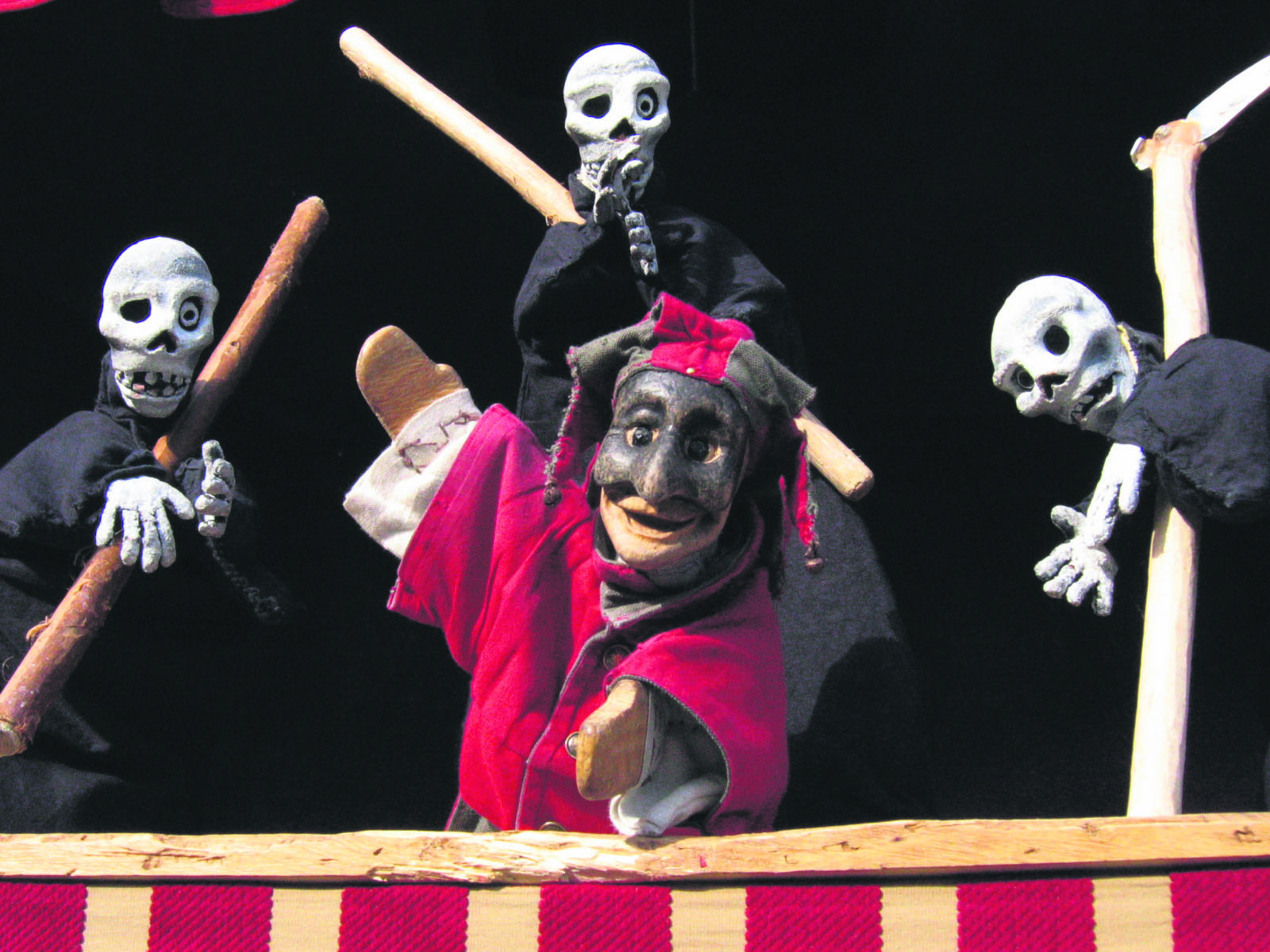 Perhaps one of the most creative shows at this year's puppet festival will be Ccotnnat which hails from Korea and whose show "Giant's Table" combines real actors and even the audience in a world of drawings blending live action and animation, technology and art. The most classic example of string puppet theater, The Fifth Wheel, straight from Russia will be performing "Cabaret on Strings," which combines music, dance and humor and a puppet-show journey all over the globe. The Chilean troupe Teatrapo presents "Sophia, A True Love Story," which tells the story of love at first sight between dancers in Santiago de Chile.
The biggest spotlight this year will be on puppet theater arts from Taiwan, with two different performances as well as a conference, film screening and workshop on Taiwanese puppetry. The Taiyuan Puppet Theatre Company will present their show "A Sea Of Puppets," perhaps one of the best examples of Taiwan's traditional hand puppet arts as well as two short plays, one being "A Woman Going Home," which follows a woman and her memories on her way home, and the second, "I Have A Name," gives us a peak into the joy of childhood even in the shadows of war.
Turkey's long legacy of puppetry will be represented by none other than Festival and Art Director Özek's Shadow Theater presenting the play "Magic Tree," which is based on the traditional Karagöz plays of the 18th and 19th century in a modern rendition. Check out this puppet master to get a sense of the shamanic characters in Turkey's Karagöz puppetry that are well loved and have always been household names. Özek's Shadow Theater will also be presenting the performance "Garbage Monster," which tells the story of a fish intent on cleaning the sea of pollution by eating it! He then comes across a Karagöz character throwing a plastic bottle into the sea!
The Karagöz characters will also be represented in the Kaburcak Karagöz Theater's rendition of "Magic Seed," one of the best-known Karagöz plays, representing traditional Turkish shadow theater.
The Turkish troupe Küçük Salon will bring "Romeo and Juliet" to the stage in a Commedia dell'arte rendition of Shakespeare that combines shadow and mask puppets with live action in an interesting adaptation. Tiyatrokeyfi, led by a Romanian director, will also be staging "Romeo & Juliet" in puppet theater form, combining puppetry and actors.
As for Turkey's other contenders, B'i'teatrel performs "Roses of a Fairytale," a poetic, dreamy story of a girl who plants roses. Also from Turkey, the Kuklabaz Theater brings their show "Red Fishes," which offers an analogy for the world in the metaphor of a fish that doesn't want to go to school nor contend with the deep sea.
Ters Ağaç presents, "The Last Fig," a one-person performance geared to adults of a female protagonist drawing upon ancient values. While Tiyatrotem brings "World Meal," a story of a cook and the king who orders him to cook everything; however, some ingredients are missing and must be found, which undoubtedly leads to an adventure.
I asked Cengiz how Turkey stands out in the art form, having such a strong legacy, to which he said: "Yes, when we talk about puppetry in Turkey the first thing that comes to mind is Karagöz; it came to us in the 16th century by the Memlük, which we know from the notes of Ibni İlyas' book on Arab history. In addition, in literary works from that era we can deduce that shadow games carried the same characteristics in Ottoman and Memlük countries. In other words, we have a considerably rooted tradition. Additionally, in festivals all over the world, Karagöz has always been a puppetry style that has been followed with great interest."I asked Cengiz if there was an active puppeteer scene in Turkey now to which he said: "The number of Karagöz performers have actually increased throughout the country, and they practice their art as amateurs, semi-professionals or as full-on professionals; however the latter could be counted on one hand. However, the number of shows put on in other puppetry techniques such as table puppets, hand puppets, string puppets and stick puppet have grown significantly, and you can watch a number of them perform at our festival."The festival kicks off on Tuesday Oct. 13 with one of the most exciting events. Not only will there be a film screening of "Lisztanbul," a tribute to German composer, conductor and virtuoso pianist Franz Liszt by Dutch animators, but there will also be a special performance of the exact concert program he once performed for Sultan Abdülmecid I. As the story goes, when he first arrived in Istanbul in 1847, Liszt was immediately handcuffed and arrested as it turned out an imposter pianist had arrived in the city a few weeks earlier, trying to bank on Liszt's fame and claiming to be him! Needless to say, it will be an evening to remember; performing the recital will be 10th International Franz Liszt Piano Competition winner Mengjie Han, who will also be joined on stage by Turkish soprano (and wife of Turkey's most famous Dutch expat Wilco) Gonca Gürses van Herpen. The evening begins at 7:00 p.m. and will be held at the Dutch Consulate on İstiklal Avenue.
Another standout performance will be the Dutch Tique Theater, which just this April won Holland's "Popster!," a competition show similar to "American Idol," which has the best puppet master; in fact their show Cirqastique, which you can catch on Oct. 14 at 11:00 a.m. at the French Cultural Center or at 20:30 on the same day at Küçük Salon.
Le Pendue performing "Poli Degaine" is certainly one of the highlights of this year's festival and considered one of the most important ambassadors of traditional glove puppetry today. You can catch their rendition of the escapades of the famous Commedia dell`arte character Pulcinella at the Fransız Kültür Merkezi on Oct. 15 at 7:00 p.m..
On Monday, Oct. 19 the Dutch consulate will host a special conference with Robin Ruizendaal on "Politics, Puppets and Identity in Taiwan" at 3:00 p.m. followed by a screening of the Taiwanese film "The Puppetmaster" at 4:30 p.m.. Based on the memoirs of Taiwan's most celebrated puppeteer Li Tian-lu, this 1993 film was also a Jury Prize winner in Cannes.
Perhaps the most exciting event in this year's festival is the inclusion of a very special workshop by The Taiyuan Puppet Theater Company, which will follow their "A Sea Of Puppets" performance on Wednesday, Oct. 21 at the French Cultural Center at 19:00. This workshop is open to an audience of all ages and will give a brief introduction to the tradition and manipulation of Taiwainese puppets and music. The audience will be allowed to get hands-on with both the puppets and the instruments under the instruction of artists from Taiwan.
With the motto "Bring out the child inside of you," the International Istanbul Puppet Festival is the perfect opportunity to combine the arts with some fun, history and discovery of a series of unique venues in the city. So let the child in you wander the city in search of leading puppet works from all over the world, to discover this traditional treasure and most importantly have fun this October!
Check out the full festival program at www.kuklafestivali.com and be aware of developments on the Kukla Festivali Facebook page and @kuklaistanbul on Twitter.