There is a long list of interesting and creative events to take part in this month in Istanbul to start the new year out right. From tango to a dining adventure aboard the "Orient Express," to learning about our culinary heritage and laughing out loud at a stand-up performance from England, there's certainly a lot going on!
Tango your socks off!
Turkey has a surprisingly active tango community and the dance is an excellent way to meet new people while doing a healthy learning activity. The Sultans of Istanbul Tango Festival, which kicked off on Tuesday, will be taking place until Sunday, Jan. 10, 2016. The festival includes a long list of workshops and performances in various venues around town held throughout the day and night. Performances include Day Party, Night and After Party Milongas, which refers to a tango dance session, meaning dance lovers can be immersed in tango throughout the entire weekend and even into the wee hours of the night.
On Friday, Saturday and Sunday, Day Party Milongas will be held from 3:30 p.m. to 7:30 p.m. at the Academia Del Tango Istanbul on İstiklal Avenue with DJs Alex Hawat, Göktuğ Cengiz and Emre Tüzüner setting the mood, respectively. Tickets for the day-time performances are TL 20 ($6).
Held at the Yapı Endüstri Merkezi, located near the Polat Tower in Fulya on Friday and Saturday from 10 p.m. to 3:00 a.m., the Night Milonga will feature special performances by dance duos Utku Küley and İris Doğdu and Sebastian Arce and Mariana Montes joined by DJ Alper Akgül. On Saturday there will be the All Maestros Show with DJ Massimo Maugeri and a special performance by the Solo Tango Orquesta. Tickets for each show are TL 60.
The closing night performance with Emilio Cornejo, Neri Piliu and Yanina Quinones and the Maestros Closing Dance with DJ Halil Ertekin will be held on Sunday Jan. 10 from 6 p.m. until 11 p.m. at the grandiose Ahmet Muhtarpaşa Ball Room in the Şişli Military Museum in Harbiye. Tickets are TL 50 for this event.
The After-Party Milongas, which will take place from 2 a.m. to 6 a.m., will be held at the Academia Del Tango Istanbul on Friday and Saturday with DJs Vassili Notis and Akın Gökkaya and at the Innpark Venue in Beyoğlu on Sunday with DJ Ali Tuncay. Tickets cost TL 20.
There are also a long list of workshops teaching intricate elements of tango for all levels that will be held throughout each day on Friday and over the weekend. The cost of workshops start at 25 euros for one but then the more classes you take the further the price drops, meaning you can attend 13 workshops for the price of 169 euros. Check out the website http://www.sultanstango.com for more info on performances, parties and classes.
A Blast to the Orient Past
Secret Dining "En Route" Is a theatrical dining experience aboard the "Orient Express," in which a special dining hall in the luxurious boutique hotel 10 Karaköy A Morgan's Original is transformed into a decked out first-class train compartment taking passengers from Romania to Sirkeci Station back in the year 1893. The product of writer Duygu D. Öztürk, art and concept designer Dilara Ekşioğlu and director İlker Savaşkurt, this time travel experience aboard a reinterpretation of the legendary Orient Express is a unique dining experience equipped with live music, costumes and characters from an era well over a 120 years ago.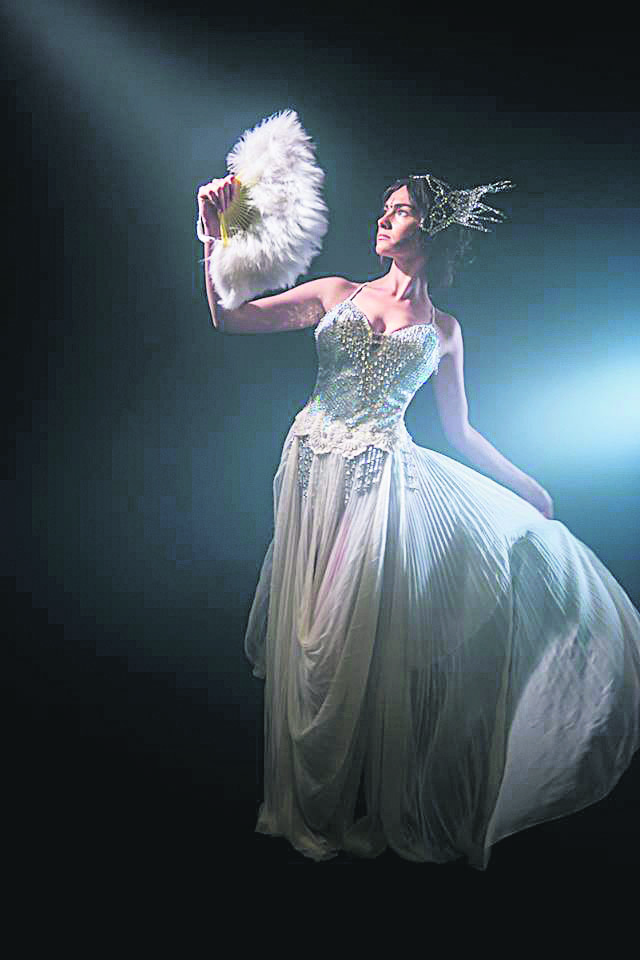 There will also be a number of exciting events to "explode" throughout the evening so be forewarned. Sitting amongst 30 passengers, dressing up isn't mandatory, but it is fun to get into the game and live out the evening as if it were still the 19th century. Cell phones must be turned off and passengers must be at least 18 years of age and on time as the train waits for no one. This very special performance art secret dining event is dished up by renowned chef Rudolf Van Nunen and the performance is held in Turkish and will run on Jan. 9, 12, 14 and 16 starting at 8 p.m. This new dining experience will return for a few more sessions in February. Tickets are TL 350 and can be purchased from Biletix and at the door.
Cultural Food Talks
A new conversation series on past, present and future culinary traditions in Turkey, titled "Yeni Yerel Sohbetler" and organized by the innovative Neolokal chef Maksut Aşkar, will be held on Saturday afternoons from 2 p.m. to 5 p.m. through January at Salt Galata.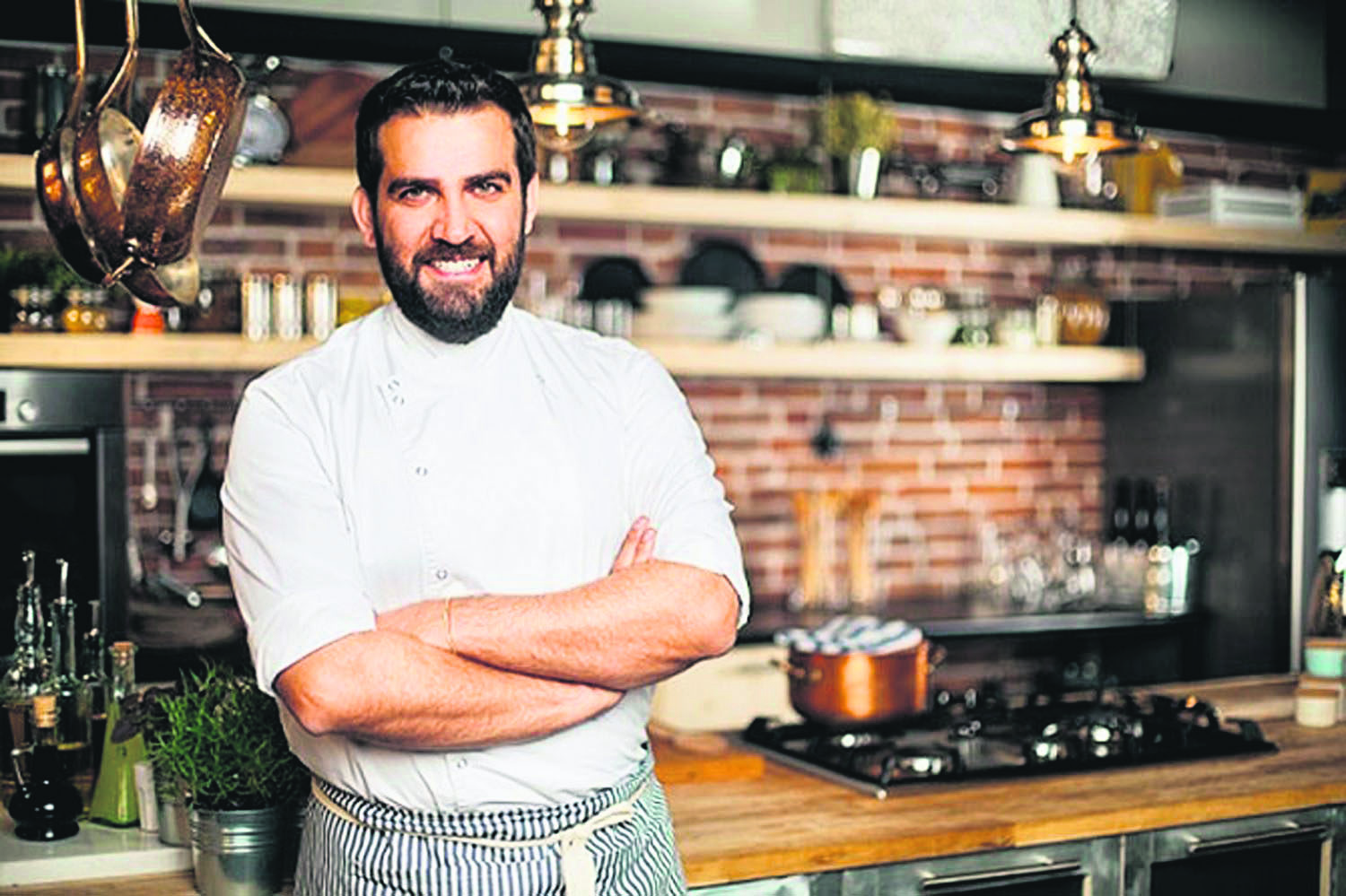 Maksut Aşkar

The first talk in the series will be delivered by Mary Işın, an English expat who has lived in Turkey since 1973 and has penned a number of books on Ottoman Cuisine and Turkish desserts, the latter of which will be the focus of this weekend's talk. Every Saturday there will be a new series of speakers. Check out www.neolokal.com/yeniyerelsohbetler/ to learn more about this free event, future speakers and to register.
Laugh out loud
British comedian, actor and playwright Trevor Lock will be joining forces with the "Take Me Up the Bosphorus" team to perform in Istanbul on Jan. 11-13. Performances by this Brain Candy alum are exclusively in English and will take place on Monday, Jan. 11, at the Old City Comedy Club in Cihangir.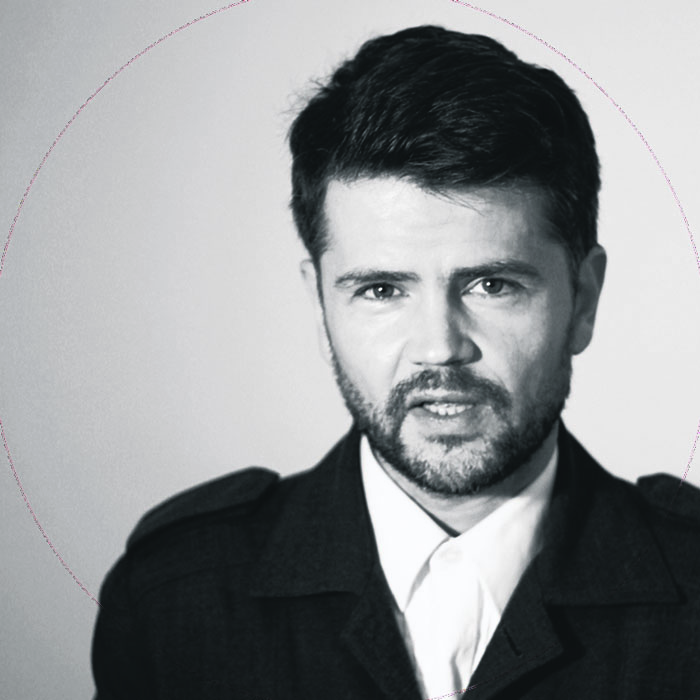 Trevor Lock

On Tuesday Jan. 12, Trevor graces the stage at the Hard Rock Cafe in Galatasaray and on Wednesday, Jan. 13, he heads to the Asian side of the city at Atölye & Kafa Hangart in Kadıköy's Yeldeğirmeni neighborhood. For more information, check out the Take Me Up the Bosphorus's Facebook page.
Records and tapes oh my!
Other events include an ongoing music bazaar at Tepe Nautilus, which will run through to Sunday Jan. 17. Vinyl, cassettes, CDs and all sort of musical accoutrement the size and scope of which has never been seen before in Turkey will be on display at this fast-trending shopping stop in Acıbadem, Kadıköy.
Test your skills


Last but certainly not least is another expat oriented event, a special Night Quiz for Cats held by the Cihangir Cool for Cats crew, will take place on Saturday, Jan. 9 at 8:30 p.m. Held at Café Nove in Fındıklı, this is the perfect event to feel cozy, eat great food, challenge your mind, meet new friends and have fun and all while doing good as all proceeds from the 10 TL donation go to the neighborhood's stray cats. Quiz night is a fun way to socialize and with their raffle, you may even win a prize! Check out the Cihangir Cool for Cats Facebook page for more info.