With its diverse culture and history, Turkey is a haven for antique lovers and there are neighborhoods and bazaars all over the country known for peddling its unique keepsakes. While repurposing and recycling is now all the rage, including converting antiques into usable decorative or furniture pieces, there are a number of unique items hailing from Anatolia that have been outfitting luxurious hotels and incorporated into some of the most glamorous of homes. Whether its rustic or grandiose luxury that is your taste, Turkey's cultural legacy has produced items that can be repurposed to fit anyone's style.

The following is a list of the top 10 antique conversions you can do to bring a bit of Turkish history into the comforts of your home:

Doors as Tables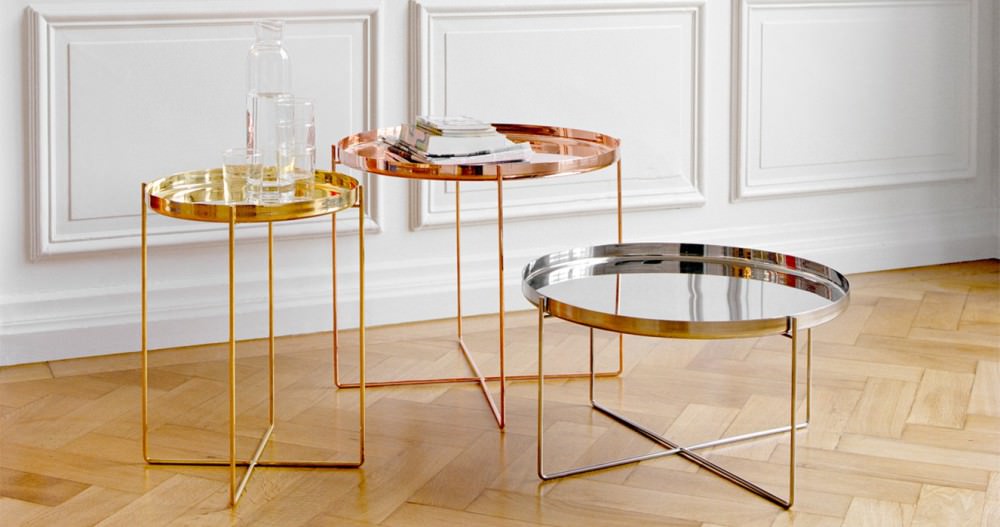 Although woodworking in Turkey goes back thousands of years, it was the Seljuk Turks that first developed the Kündekari technique the Ottomans later perfected that would become the backbone of the intricately detailed woodwork that permeated the culture. This style of carving and connecting geometrical shapes and designs with interlocking grooves would be used on doors, chests, wardrobe and cupboard doors and lecterns to name just a few examples. But the influence of this technique continued through generations and made its way into Anatolian villages whose wooden doors would be carved into geometrical and botanical designs. By adding a base, these wooden doors make for a very elegant and rustic coffee table. Due to wear and tear, sometimes panels are missing, in which case they can be filled trinkets or decorative shells and the door covered with a layer of glass.

Chests as Shelves

Due to its nomadic heritage, Turkey has always revered the chest as one of the most indispensable items of furniture. This household item, which multitasks as a seat, table and storage space, could also serve as a dowry, in which case the owner of the chest would use natural dyes to paint their vision of the future on the inside of the lid. Traditionally the chests were wood carved, but a method of painting or varnishing motifs in a variety of colors, which was first seen in Edirne and is aptly entitled Edirnekari also become popular and spread throughout Anatolia. Regularly incorporating botanical or, geometrical motifs, the most valued wood used would be cedar followed by walnut. Not only can you find beautifully carved chests to be used as is, but the inside of the lid, which was hand painted, can be used as a wall hanging or repurposed into a shelf.

Dough Bowls as Candle Holders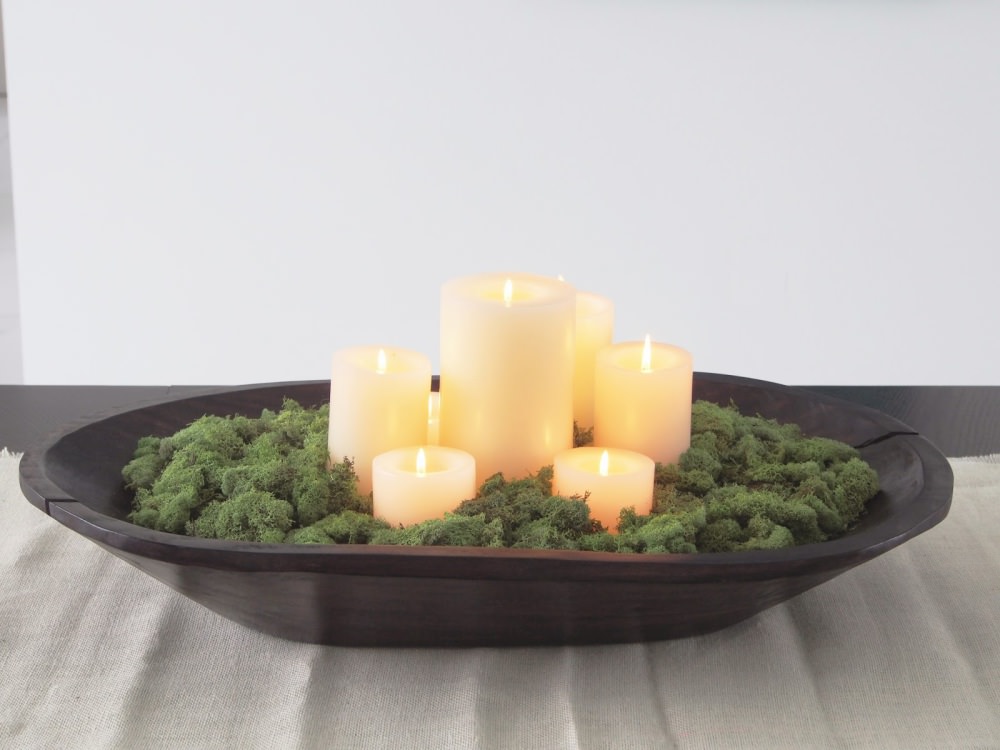 You may have seen what looks like a long tray with bowl-like compartments similar to an enlarged egg carton. Referred to as "ekmek teknesi," in other words "bread boats," they were used for proofing dough but now they make quite the elegant candleholder.

Butter churners as Dry Vases

Making butter was common place in many villages throughout Anatolia and they did so in very simple and rustic butter churners, which, hung sideways, would double as an ayran mixer and dispenser. These days they can be used as a rustic dry vase to hold decorative flowers, or as one of the coolest umbrella stands ever.

Wheat Thresher as Wall Hanging

Traditional wheat threshers in Turkey were made out of planks of wood with carved holes that were fitted with sharp granite stones. This mechanism would lay flat on the ground and tied to a donkey who would be led in circles over a pile of wheat to thresh it. Although this method was still used in many villages throughout Turkey up until a few decades ago, these days with their unique surface of stone-filled groves usually adorned with decorative woodcarvings, they make for a very unqiue wall-hanging.

Saddle Bags as Magazine Holders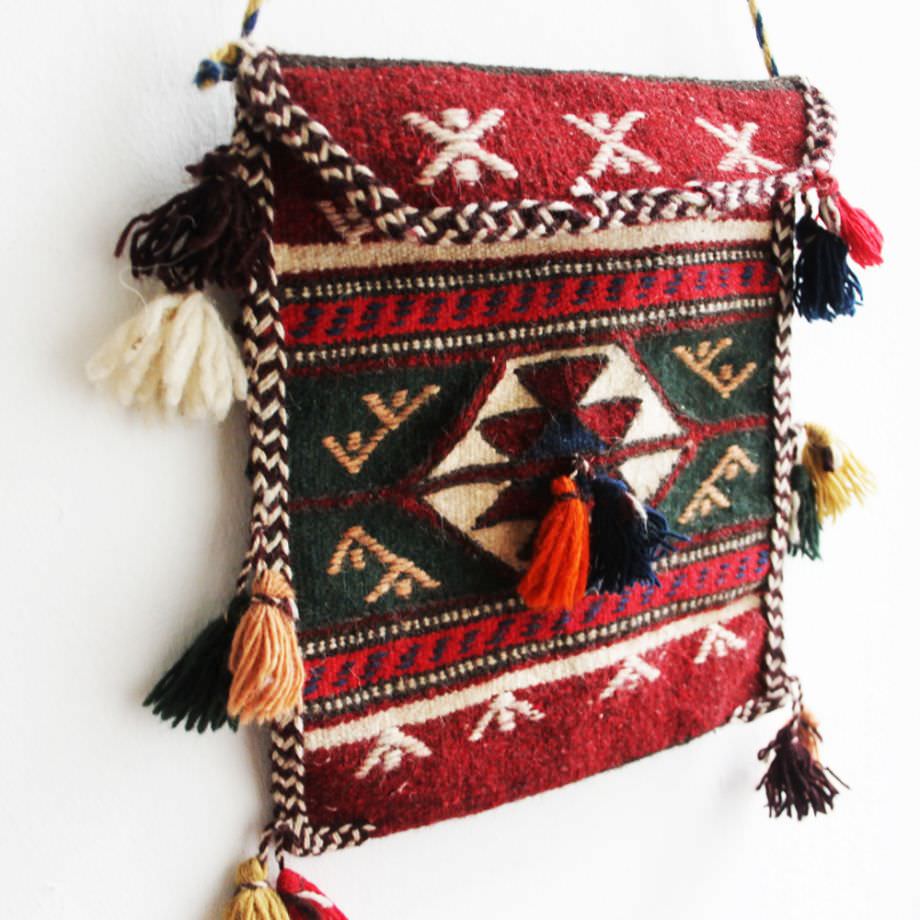 Due to the very nomadic nature of Anatolia, it is of no surprise that they also used very decorative and colorful saddlebags to adorn their horses. Consisting of three panels with two inserts, and made from woven fine wool with silk and leather accoutrements and containing intricate geometrical, flower and animal motifs; these saddlebags make a perfect magazine holder draped over a side table, couch arm or chair and can be the perfect place to store that remote control you keep losing.

Hamams as Sinks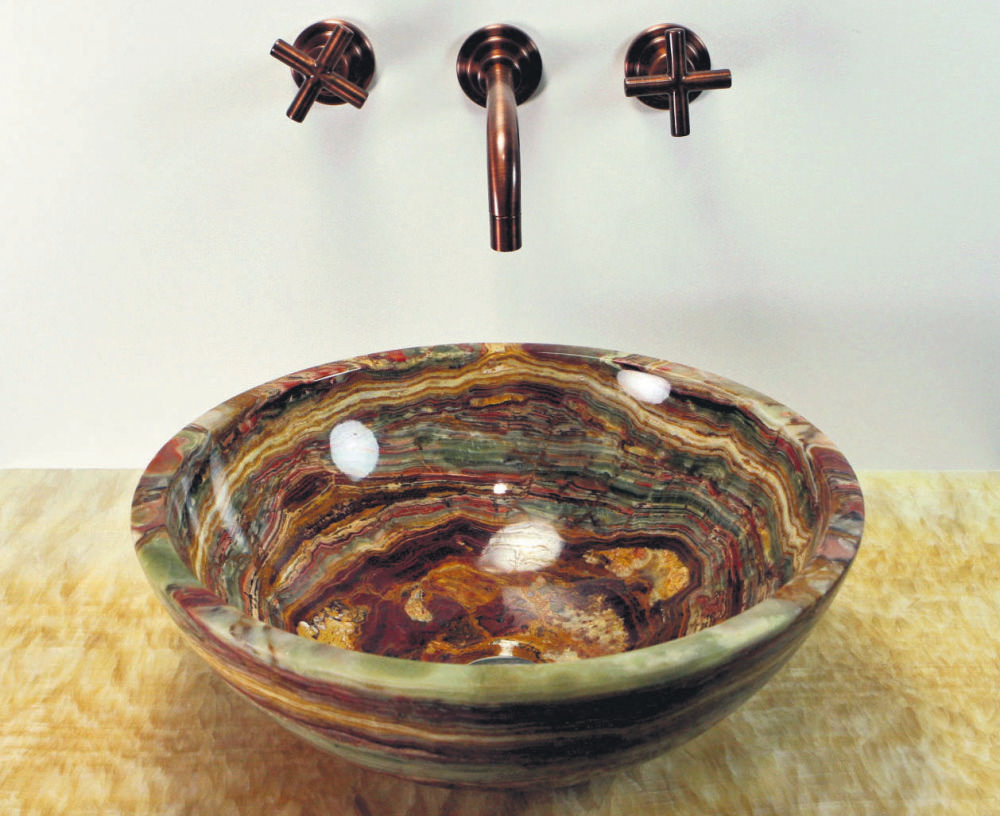 The marble sinks that are an integral part of the "hamam," or Turkish bath experience, can be easily fitted as a bathroom or kitchen sink. Traditionally used with two copper hot and cold faucets, you can couple it with the faucet of your choice. Despite being slightly bulky and extremely heavy, they have fast become one of the most popular outfitting at many of Turkey's luxurious hotels.

Copper Trays as Tables

Large round trays, made of copper and sometimes brass, are still used today as a table-top that is placed on the floor, usually on a rug or a short stand where communal dishes are served on in what is referred to in Turkish as a "yer sofrası," which translates to "floor table." A traditional and still very popular style of sharing a meal, people sit on the ground in a circle around the tray and break bread and with their own spoons dip into all of the dishes together. These hammered trays are usually engraved in a wide manner of designs. Not only are there foldable wooden stands that can be used to transform a tray into a table, but placed on top of an antique copper cauldron transforms the tray into a very authentic side table.

Ottoman Brazier as a Barbeque

Traditionally made out of copper or brass, these ornate enclosed fire hearths became popular during the Ottoman era and were used to burn charcoal for cooking or heating. They vary in size but can be over a meter high and nearly just as wide and are still used occasionally in village homes as auxiliary heating or for making tea. Definitely one of the most impressive copper contractions, you could even have yours shined by the "kalaycı" or tinsmith, that as a tradition in Turkey travel through neighborhoods and villages to shine people's copper for them.

Antique irons for keepsakes

Before the modern-day iron became commonplace, irons were made out of iron with an empty center to place charcoal in, an attached lid and a wooden handle. Painted in bright colors, they make the perfect keepsake holder or a secret spot to hide your keys.