The 4th International Changing Perspectives Short Film Festival is coming to town. Organized by a wide network of locals and expats from all over the world, this festival will be showing 97 short films from 47 different countries all intending to be thought-provoking in tackling the topic of "borders." There is something for everyone, however, as it also includes art exhibits, workshops on introspective cross-border issues and a wide selection of films and categories, including female-focused films, comedies and even horror films. The showings will take place between May 5 and May 8 at Salt Galata in Karaköy and Yeşilçam Cinema in Beyoğlu. In addition, the latter - Turkey's most iconic cinema house - will be hosting the first ever Turkish Cinema Days, held from May 9-12, in which 12 Turkish festival circuit films released in recent years will be shown with English subtitles.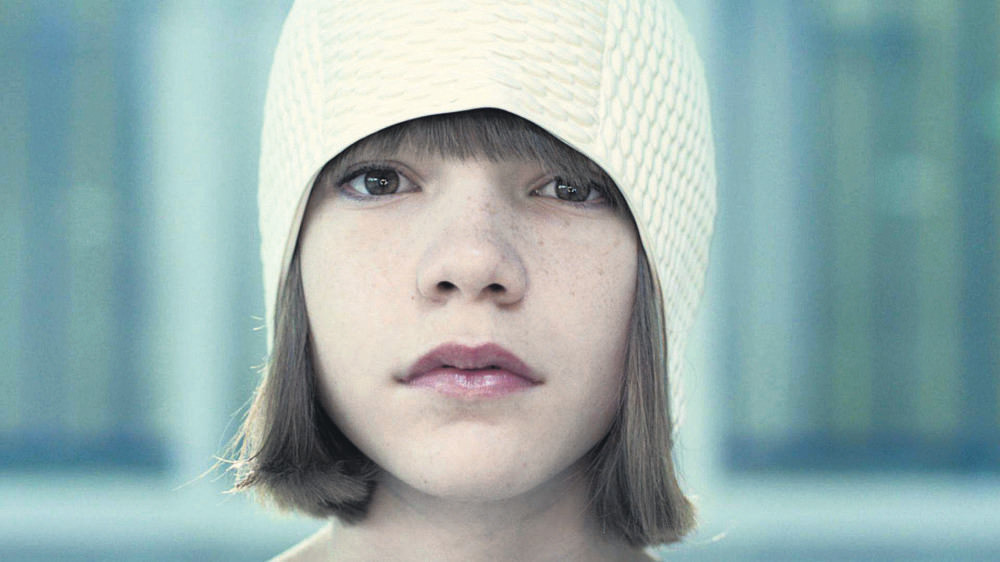 Nelly
This year's film selection for the Changing Perspectives Festival are 97 short films from 47 different countries, many of which have shown at the Cannes Film Festival and are also undiscovered masterpieces. This year's emphasis is on borders in a range of geopolitical, mental and physical terms. Their aim is to put "borders and conventions into question to stimulate thoughts about diversity and tolerance," and the short films have been grouped into 10 different categories, including "Cultural Insight," "Exchange Experience," "Hybrid Sensation," "Kaleidoscope," "Purple Portraits," "Ridicule," "So Far So Close," "Spooky" and "Swerve Away." The films will be shown in their original language with English subtitles and many showings will also have directors or members of the film crew on hand for questions. The screenings, which are free and open to all, will be held from 12:00 p.m. to 6:00 p.m.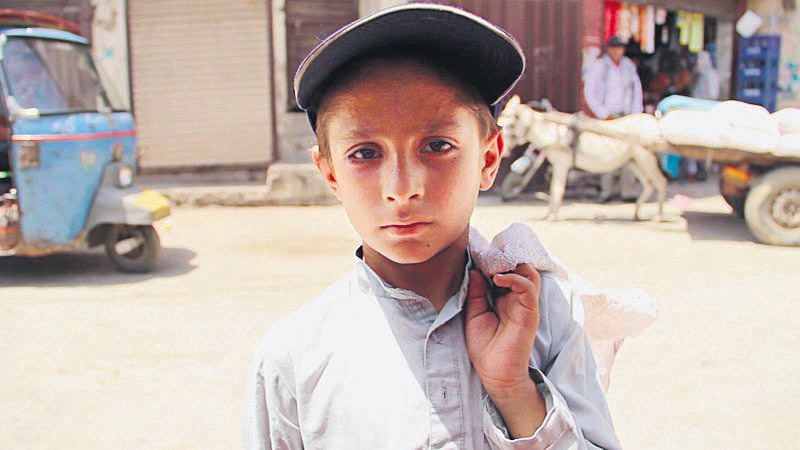 The Learning Alliance
Some of the standout films to look out for are the Oscar-nominated short animated film "We Can't Live Without Cosmos" by Konstantin Bronzit, which deals with loneliness, friendship and the difficult training NASA astronauts undergo. In "Metube 2: August sings Carmina Burana," Daniel Moshel combines classical Opera with YouTube stars to create a hybrid movie sensation. Another film to receive an honorable mention by the festival's organizers is "For the family," one of the nine short films on showing from South America. The film tells the story of two mothers whose everyday lives are a struggle to overcome cultural prejudices, the latter belonging to the "Purple Profiles" category, which tackles tales of strong women.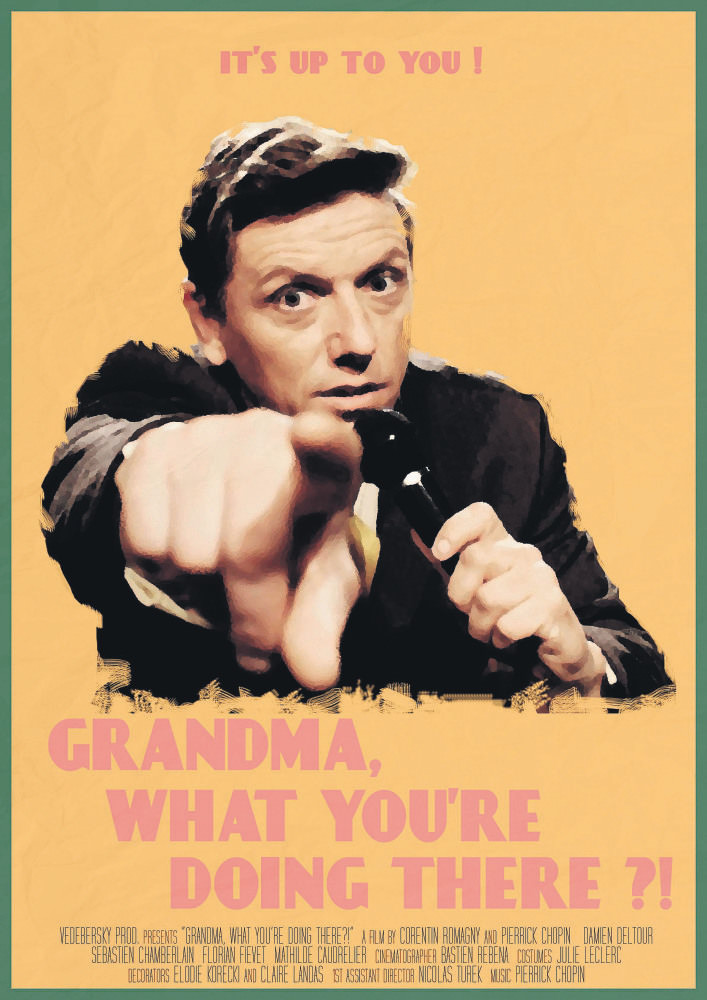 The 4th International Changing Perspectives Short Film Festival kicks off on May 5 at SUPA Suriye Pasajı at 6:30 p.m. with a striking exhibition by German photographer Charlotte Schmitz titled "Take Me to Jermany" consisting of Polaroid pictures of refugees on the route to Europe who have penned their own personal sentiments. The exhibition will be open from 11:00 a.m. to 5:00 p.m. every day from May 5-15, with a special guided tour offered on May 8 at 4:00 p.m. Supa, an innovative exhibition space located in a historical arcade on İstiklal Avenue, will also be the venue for a number of introspective workshops addressing the topic of borders and border crossings from different perspectives held throughout the festival.
On May 6, a seminar titled Cultural Borders and Psychological Barriers will be given by Gülseli Baysu, a professor of social psychology at Kadir Has University, and Leuven University doctoral candidate Canan Coşkan at 12:00 p.m. At 6:00 p.m., Maviblau writers Tuğba Yalçınkaya and Marie Hartlieb will discuss "Borders, Migration and Media," and on May 7, there will be a workshop on "Crossing Borders" as depicted in films by Yusuf Öz, a professor of cinema and philosophy at Yıldız Technical University.
The film festival does not stop there, however, as from May 9 to May 12, İstiklal Avenue's famous Yeşilçam Cinema will also host the first-ever Turkish Movie Days in which nine Turkish films will be screened with English subtitles. Showings will be held at 12:00 p.m., 2:00 p.m., 4:00 p.m. and 6:00 p.m. all four days, and tickets are TL 10 ($3.58) and TL 8 for students. Many of the films in the selection are festival favorites released over the past few years, such as the love story "But Müzeyyen That's the Deepest Desire," and the films "Why Can't I Be Tarkovsy?" "Snow Pirates," "Drawers" and "Arabesque Underground," the latter of which takes a closer look at Turkey's rap scene. There will also be talks held with the film's directors making this a unique opportunity to experience Turkey's nostalgic cinematic heyday in which this neighborhood off İstiklal gave its name to this historical theater and the entire Turkish film industry. Yeşilçam is Turkey's equivalent to Hollywood, and in a sense this cinema is one of the last physical reminders of when Beyoğlu was the biggest film studio in town.
With support by the Culture and Tourism Ministry, the Katadrom crew is the organizers of this now annual event. The Katadrom platform was founded in 2010 by a group of filmmakers, festival organizers, photographers, designers, writers, journalists, expats and national and international students motivated to cross-culturally collaborate on common ground and a level through the use of audio-visual media and film. Their aim to stimulate cultural appreciation and integration through the support of artistic and cultural creativity in all its expression and to encourage dialogue among communities enabled them to officially gain association status as the Katadrom Arts, Culture and Social Politics Association in 2012. Since then, they have been organizing national and international cinema events, exhibitions, seminars and workshops in Istanbul.
Many Istanbul-based expats are also among their rosters, with current volunteers from Turkey, Brazil, the United States, France, Germany and Hungary. They have begun "to build up a more sustainable network encouraging international young people to work together and collaborate from abroad," the festival organizers said, adding: "We all work as volunteers for the organization of this festival and we are very happy to be a part of it. Every year more and more people write to Katadrom to ask to be a festival team member, and anyone is welcome to help and participate." To find out more about the International Changing Perspectives Festival, visit: www.icpsff.com. To check out Katadrom, visit: www.katdromart.com.