If you have not noticed workshops are all the rage these days, offering a learning and social experience altogether and in a way that is fun. While there are endless workshops on yoga, dance, cooking and the arts in Istanbul, take a gander at these seven schooling and vacationing opportunities set off the beaten path in picturesque venues in rural Turkey to as the Turks say, "strike two birds with one stone" and have a great time while doing so.
Philosophy in Assos
Philosophy in Assos is a meeting of philosophy professors, philosophy students and philosophy-lovers from all over the world that has been taking place in the ancient town of Assos in Çanakkale for the past 15 years. The next installment will be held this June 27 to 30 and will focus on the theme of "Aristotle's Ethics" in commemoration of the 2,400-year anniversary of the birth of Aristotle, who once led a school in this historical village, which overlooks the Aegean. Over the course of four days, eight professors from universities such as Notre Dame, University of Bologna, Columbia and Tufts will be giving 60-minute talks on subjects such as "Goodness as Cause," "What is Practical Truth" and "Aristotle and the Ethics of Death." In the evenings, the group gets together for dinners at the harbor and in the village of Behramkale as well as a classical music performance in the ancient theater. All of the talks take place in English and with approximately 60 participants. The organizers will also assist in arranging accommodation in Assos for the duration of the conference.
Adatepe Stone School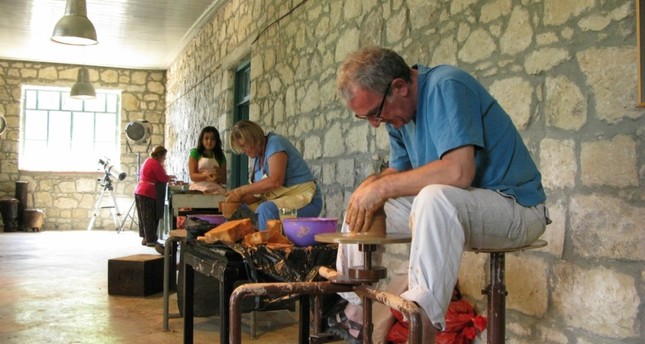 Housed in the renovated former elementary school of the ancient town of Adatepe, located in Çanakkale between the Aegean Sea and the Ida Mountains, Adatepe Taşmektep has been offering workshops on philosophy, literature, history and the arts during summers for the past 15 years. This summer there will be workshops and seminars on a variety of cerebral topics starting with "The Trojan War and its Legends in European Paintings," which will take place from July 21-24 and from July 28-31, the role of religious wars in the formation of Europe will be the subject of discussion. In the first week of August, there will be a Creative Writing Workshop and on Aug. 13-14, they will be holding a two-day hands-on workshop on "the Nectar of the Gods: Ice Cream". From Aug. 25-28, there will be a workshop on Rum Cuisine and from Sept. 2-4, they will also be guiding a bird-watching course. Participants can stay at one of the many boutique hotels beautifully converted from the village's original stone structures.
Fethiye Music Village


Turkey's first-ever music village, Müzik Köyü located in a village of Fethiye, will be offering a total of 20 four-day courses of workshops on a wide range of Turkish music styles and instruments taught by 50 expert teachers and including numerous talks and performances. Broken down into three different periods, held on July 20-24, 27-31 and Aug. 3-7, respectively, just some of the many workshops on offer by some of the country's most respected musicians include the fretless guitar and bağlama course taught by Erkan Oğur and İsmail Hakkı Demircioğlu. Traditional Wind Instruments in Anatolian Music is another that will be held on the mey, düdük, zurna and kaval. The musical traditions of Iran, Greece and the Balkans will be explored and there will also be a course on instrument making. Just some of the many instruments workshops will be held for include the accordion, hurdy gurdy, kemençe, cümbüş and kabak kemane. The workshops take place in a village 35 kilometers from Fethiye center in a natural, rural and tranquil setting that is also located just 5 kilometers from Saklıkent Gorge, while accommodation will be offered at the Tangala Goat Farm in nearby Tlos.
Kozlu Workshops
Kozlu Atölye hosted by Kozlu Han, a boutique hotel on the skirts o the Ida Mountains in the village of Kozlu, will be offering a wide variety of workshops and accommodation in this historical area just a stone's throw from Behramkale and Assos in Çanakkale. A true opportunity to experience life in an Aegean village, while gaining knowledge, skills and friends, this summer there will be a series of four-day workshops on a wide variety of topics such as, "Creativity in Communication," 'Understanding Photography" as well as creative writing and even a course in beginning fashion design.
Bodrum Design Foundation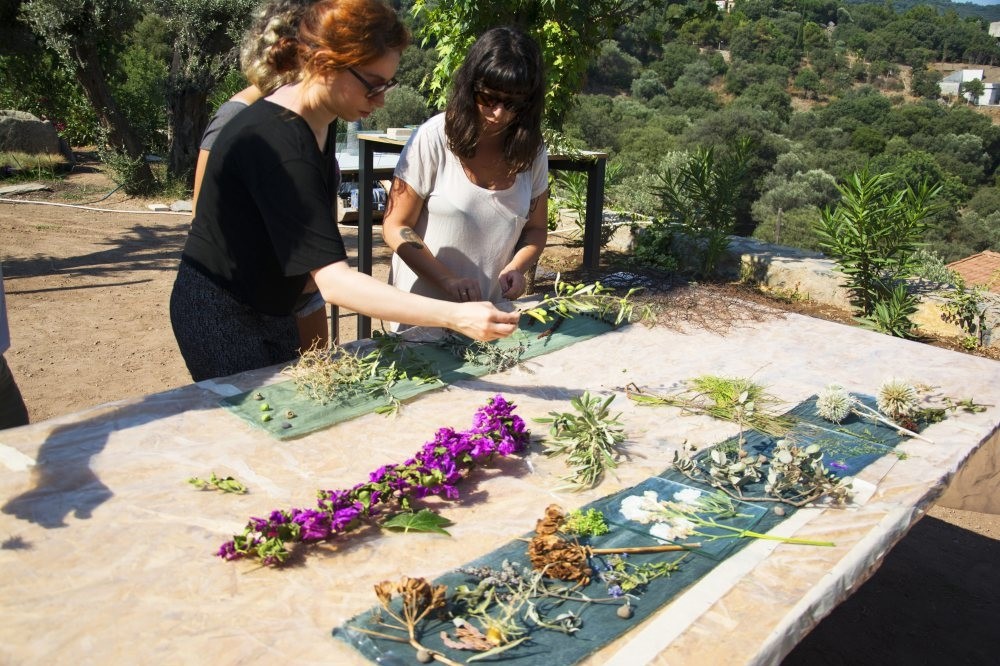 The Bodrum Design Foundation (Bodrum Tasarım Vakfı) has a full program of courses such as Furniture design held from June 13-18, Felt-making from June 20-25 and Textile design held from June 26 to July 2.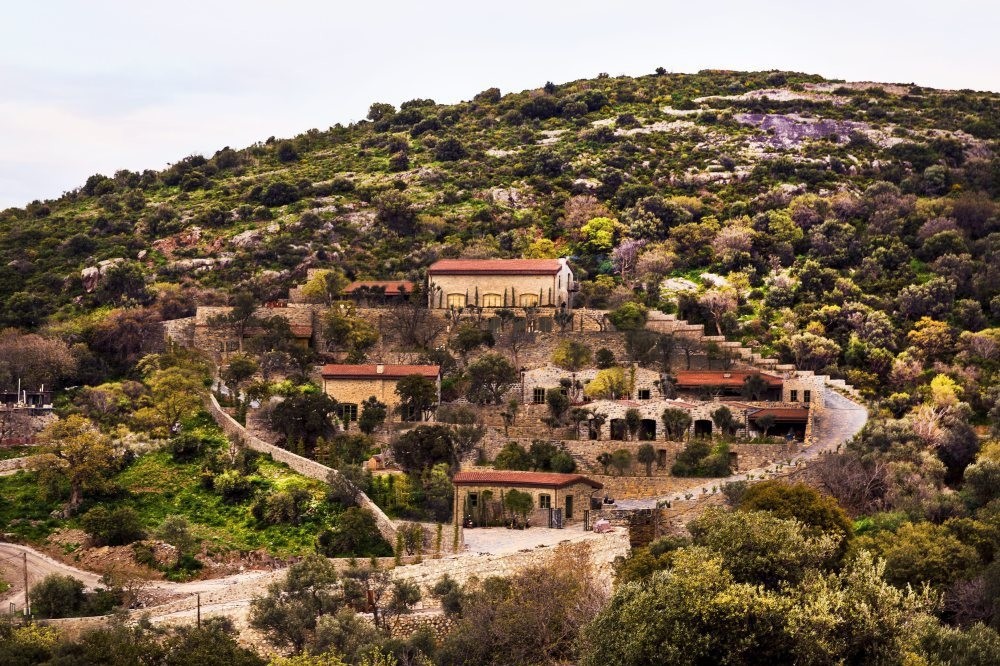 A ceramics workshop will take place from July 18-24 and a fashion design workshop will be held from July 25-29. They will also be holding a paper mache workshop from Aug. 1-6, a kilim-making workshop from Aug. 22-27 and will hold glass-making workshops in fall all taught by leading artisans. Set in a spectacular fortress-like stone complex in the hills of Yalıkavak, the Bodrum Design Foundation has a series of workshop spaces each devoted to the differing artistic styles being promoted. The venue itself also has six double rooms and a suite for participants to stay in.
Kaya Village Art Camp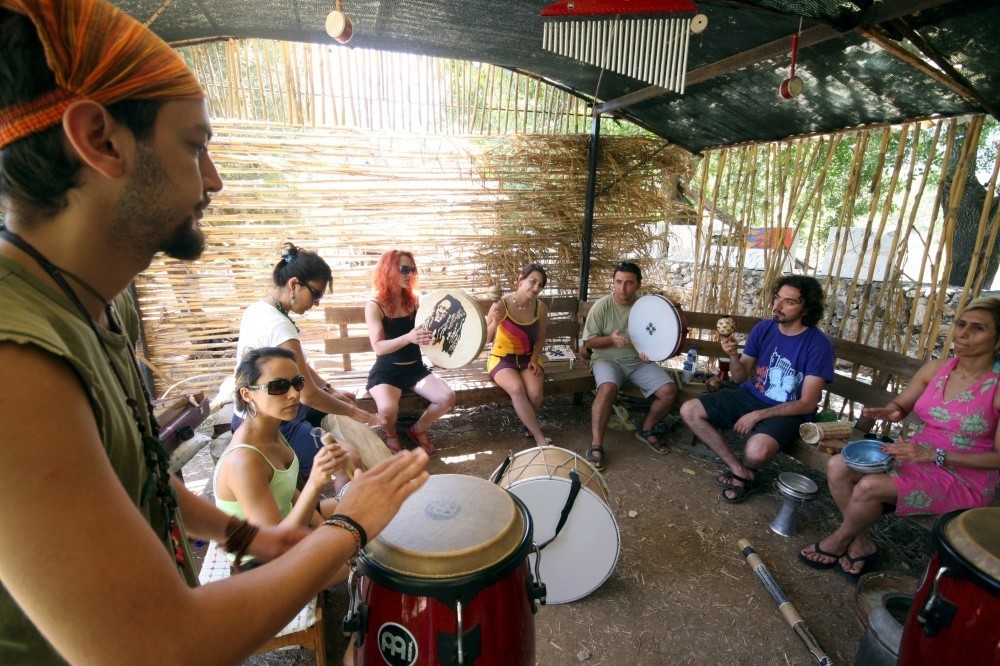 Starting in May, the Kayaköy Sanat Kampı, set in a once-deserted formerly Greek village in Fethiye, offers week-long sessions of daily workshops on a wide variety of artistic practices such as photography, pottery, kilim making, makrame, Ebru painting, batik, wood-carving, salsa and yoga. Participants select which workshop they want to participate in for the week and classes are held every day after breakfast. There are also daily yoga classes held open to everyone to attend. The afternoons are spent discovering the vicinity of Kayaköy and its neighboring beaches or partaking in the wide range of physical activities available at the camp such as volleyball, a rock-climbing wall, hiking or biking. Accommodation is in en suite shared rooms, platform tree houses or you can bring your own tent.