Having concocted the perfect blend of spices, salts and ingredients to create unique and innovative culinary specialties, Aras' Aleta Smokehouse produces mouthwateringly delicious smoked salmon products as well as other fish, meats and gourmet delights, such as smoked artichoke, using wood he personally sources from Patagonia.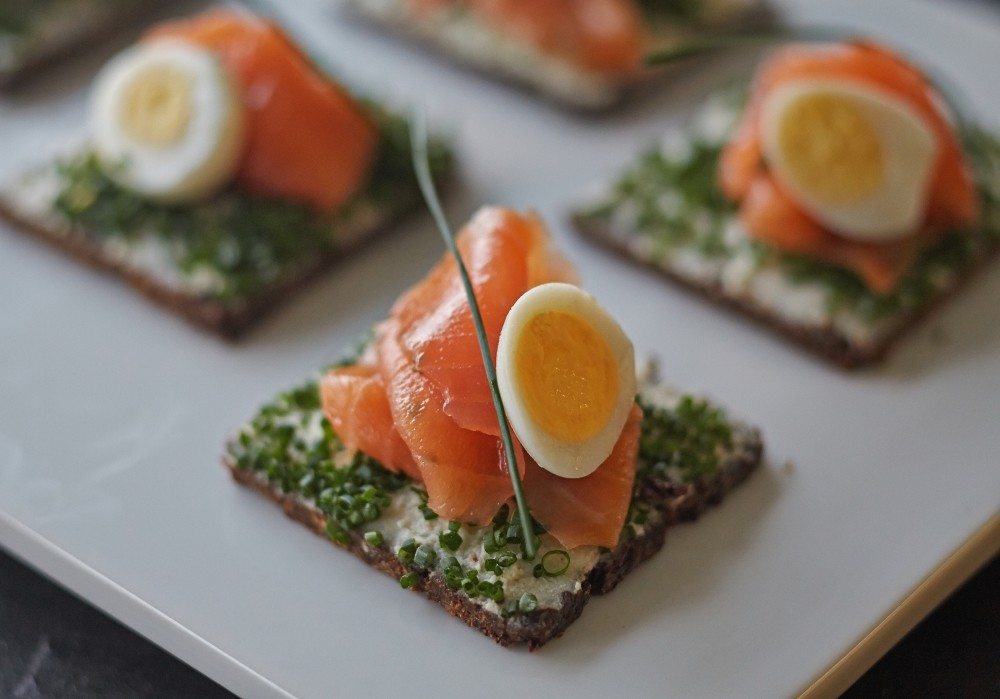 I met Aras in Assos on one fateful night. Having been selected as one of Time Out magazine's Top "Unique Tastes" along with Dulce de Leche, another product prepared by an Argentinean expat, who runs a hotel with his wife in Assos, Aras Matias Balcıoğlu and his Argentinean wife were in town visiting their friends and culinary entrepreneurs who just happen to be a fellow Turkish-Argentinean couple.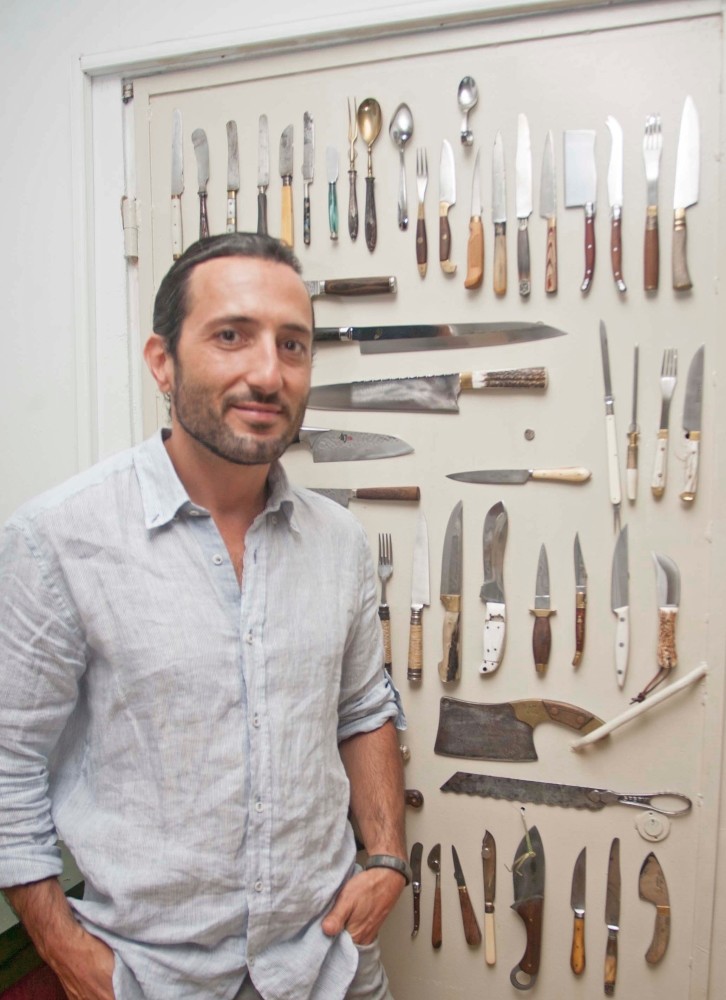 Aras Matias Balcıoğlu
Donning a fodor and with two prize-winning giant schnauzers at his side, it was hard to tell Aras was the Turk in the bunch. Flitting back and forth between Spanish, English and Turkish with ease, he presented us with his spectacular smoked salmon and salmon gravlax, which I have yet to and may never forget the taste of. Completely crave-worthy, Aras has developed a line of specialty smoked products using wood he tracked down from the place he loves most in the world: Patagonia, Argentina.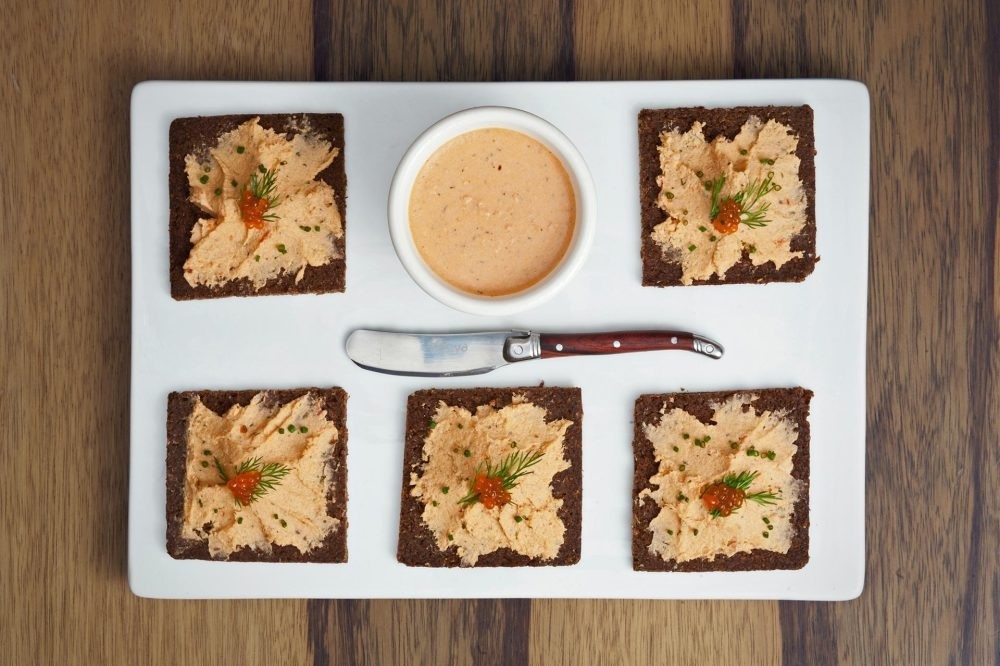 Aras is one of those worldly figures whose wisdom surpasses their age and whose confidence leads way to infinite creativity. Created in 2010, Aleta Smokehouse combines his international culinary experience with top-notch ingredients sourced from all over the world. Operating from a meticulous atelier in Sarıyer, Aleta Smokehouse delivers their exclusive line to your door in Istanbul and will now be available in Macrocenters in the popular summer resort areas of İzmir, Muğla and Bodrum as well as Istanbul.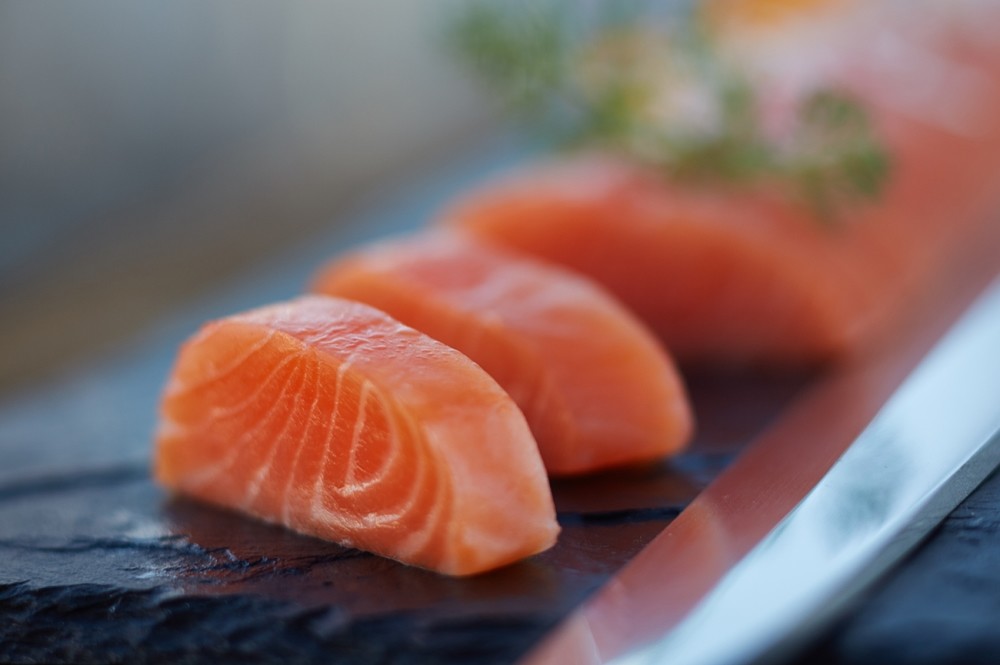 Asking Aras to tell me a little bit about his story, he said his palate developed at an early age attending many fine mezze dinners while growing up on the Princes' Islands. He also spent time in Nice, France, as a child, which forced him to relearn Turkish upon his return. He also has a number of uncles in Argentina that settled there 50 years ago, so going there was a natural fit. After traveling extensively through South America, Aras settled in Buenos Aires in 2003 to begin exporting Argentinean meat to Turkey. During his stay, he worked at a couple of the most revered parillas (meat grills) and Peruvian fusion restaurants.From there he went on to study at the I.A.G Instituo Argentino de Gastronomia in Buenos Aires and gained experience working at many elite Michelin star Relais & Chateaux chain restaurants. He honed his culinary skills and career by moving to San Sebastian, Spain, to have as he described, "The grand experience of working under pressure and paying close attention to the high-standard techniques and work discipline at Michelin-starred restaurants," which just happened to be Martin Berasategui and Mugaritz.
However, it was his travels to Patagonia, located at the southern end of South America along the Andes Mountains, situated between Argentina and Chile, that would inspire his Aleta gourmet product line. "I truly fell in love with it there," Aras said, describing a trip in which he backpacked for months where he brought along his knife, specially selected spices from Turkey and cooked along the way.His travels took him all the way to the "end of the world," in other words Ushuaia, the southernmost tip of South America and on a research boat as well as to areas where German, Spanish, Italian and Swiss expats settled generations ago creating their own colony-like existences. "They were also producing their own smoked food by using Patagonia-specific wood, and the smoking process just fascinated me as well as the notion of producing charcuterie products," Aras said.
Aleta Smokehouse now imports that very same wood from Patagonia, the chips of which are used for smoking their products, giving it a completely unique flavor and being an entirely naturally hand-crafted product. This, along with his own creative combinations of flavors, in which he said his time spent in Spain played a big influence on, has resulted in his innovative culinary style and now a popular line of gourmet marinated and cured products. "It was there working for two different three-Michelin star restaurants where I learned how to play with even more flavors," Aras said, adding that he also gained an education in food styling as Europe's top photographers would come out to photograph the restaurants he worked at and he would assist them. This led to the art of food photography becoming a special area of interest for Aras, who also does all of the styling and impressive photography for Aleta website.
After a spell in Spain, Aras returned to his homeland of Turkey to begin working on his new fine product development and top-notch atelier lab in Istanbul. Since 2010, Aleta Smokehouse has been producing smoked salmon, salmon gravlax, a variety of other smoked fish, such as trout, corb, bonito and bass, as well as duck, and has also become the first in the world to ever smoke an artichoke. Selected by Time Out magazine as one of their "Best Unique Tastes" and recently on display at the 101 Tastes of Istanbul Festival, Aleta Smokehouse has a loyal following. Perhaps one of their most popular products is the organic salmon lomito, a salmon loin cured with Himalayan salt and cold-pressed oil derived from the best strain of Hass avocados in the world in Chile. All of Aleta's salmon is sourced from Norway, and some of their other variations include gravlax, which is traditionally prepared with dill, and their salmon pastrami in which Aras uses a carefully concocted blend of 28 spices. On the website, customers can also purchase Aleta's smoked spices blend, a condiment to bring the far-off country of Argentina and its peppers to your table.
Aras has a loyal following of customers who order his products online. They are available for delivery in Istanbul and are in stock at Macrocenters in Istanbul and in İzmir, Muğla and Bodrum.
The products are also available on Turkish Airlines Business Class. The perfect fancy treat to show off at parties or to bring as a gift, the flavors Aras has created in his meticulously cured products are off the roof and are truly a global treat, from the special wood imported from Patagonia to the imported salmon from Norway, and his experience-driven special concoctions of spices. This high-end and exclusive line is well worth a try; however, consider yourself warned because you may become addicted to Aras' style of smoking as an art form. To find out more and check out the whole family of products as well as their happy hour set, visit: shop.aleta.com.tr/.