Whether it is a grooving breathtaking female vocalist from Australia, a handsome folk rock crooner from New Zealand, a French saxophone player and Italian guitarist or a group consisting of Syrian refugees, Istanbul's expat music scene is buzzing and there are a number of new recordings to listen out for.

Kolektif Istanbul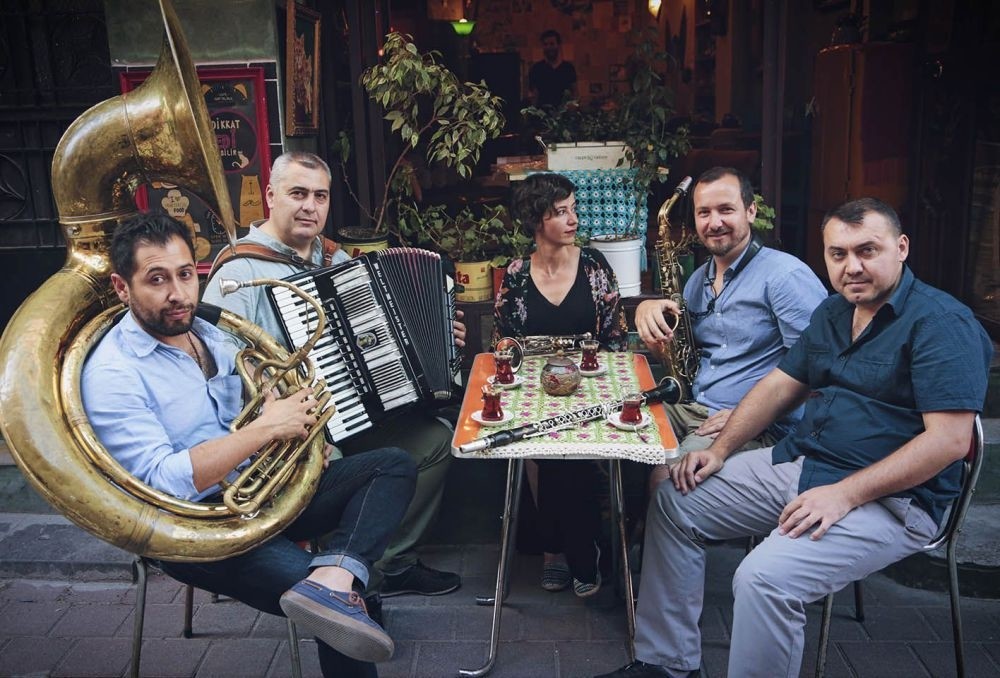 Kolektif Istanbul has been bringing on the funk for 10 years now and has released their newest and fourth album "Pastırma Yazı" in honor of that legacy. Started up in 2006 by French expat Richard Laniepce who plays saxophone and the bagpipes and his wife Aslı Doğan on vocals and trumpet, they are joined by Talat Karaoğlu on clarinet, Tamer Karaoğlu on keyboards, Ertan Şahin on tuba and Batuhan Büyükdoğan on drums. Inspired by wedding song repertoires, from The Meters to French chanson to Anatolian and Balkan music, they infuse the music with funk and jazz improvisations. Even more known for their live shows, Kolektif Istanbul performs at festivals all over the world. This 13-song album has their interpretation of the classic türkü "Hamamcı Teyze," "The Meters," "Cissy Strut" and "Come on Baby do the Balkan Boogie" to name a few in its lineup. The song that gave the album its name is actually a Turkish-infused variation on the classic French chanson "Ete Indien." With guest musicians such as popular vocalist Ceylan Ertem, Ediz Hafızoğlu on drums and Volkan Coşar on trumpet, this fun and funky album, which as the group's name suggests gives an example excerpts of Istanbul's multifaceted multiculturalism, has been released by Ada Music and is available at music markets in Turkey countrywide.

Dylan Ware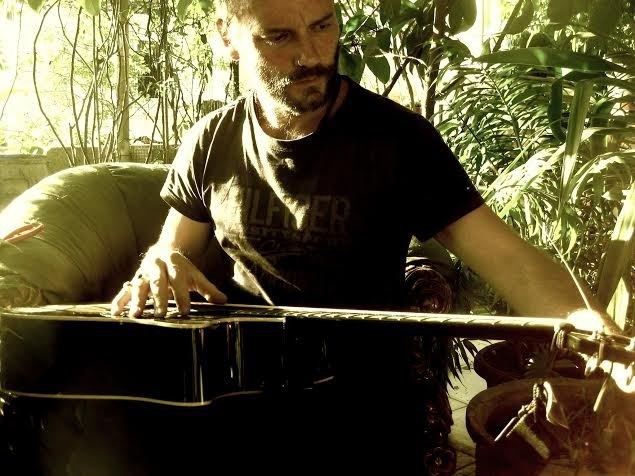 Guitarist, singer-songwriter, and New Zealand expat Dylan Ware has recently released a 15-track folk and rock album, which is also his third, titled "The Infinity Chamber," and recorded entirely in Istanbul. Dylan worked alongside composer and producer Fatih Aygun, who executes the orchestration and the percussion and also happens to be the former front man for the Turkish rock group MAT. His music is soft yet deep and romantic in vibe from this reclusive musician who resides full-time in Istanbul. Dylan's songs are influenced in equal parts by New Zealand, Turkey and other places such as India, Romania and Germany. In the track "Willow" Dylan also incorporates the hoot of a Morepark, a nocturnal owl, native to his homeland of New Zealand, in which he sings a duet of sorts with. Most of the songs have videos made for them, which are on YouTube. Dylan says his own personal favorite would be the video for "In the Eye" made from GIFs he came across on the internet. You can check out this handsome guitar-strummer, sensitive lyricist and his soothing voice on the band camp page dylanware.bandcamp.com.
Aysu Çöğür




Aussie expat Aysu Çöğür, whose stunning vocals befits her beautiful stature and energy, which is exuded musically through a fusion of experimental funk and ethnic soul. Çöğür writes her own songs in Turkish and also takes on the loop pedal bringing a whole new vibe into the mix. She is joined by a number of skilled musicians from all over the world, which double as her band Experimistan. On her newest release, "Korkunun Olmadığı Yer," which translates to "Where there is no fear," she is joined by Iranian musicians Ali Pourmand on trumpet and Payam Ghasemi on bass. Hailing from Albanian descent and doubling as an expert luthier, Briken Aliu joins her on guitar with Mustafa Kemal Emirel on drums and Zeynep Oktar on keyboard. This is her fourth single available on Spotify and iTunes.

Mavaroz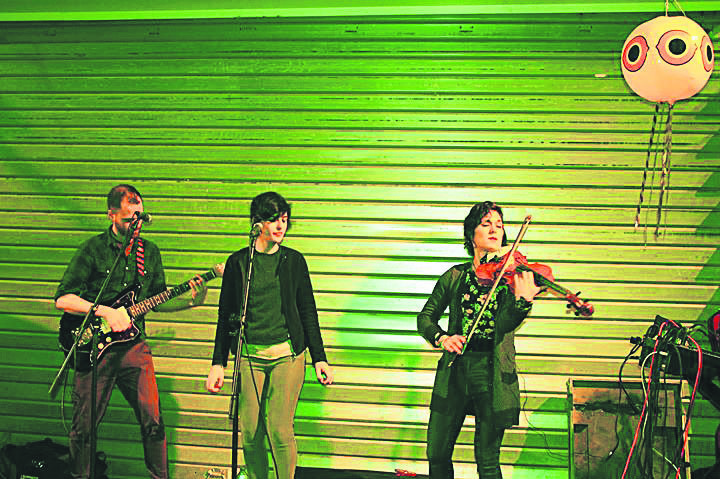 Fronted by a Turkish singer songwriter Güldeniz Akpolat, who is joined by Italian expat Roberto Talin on guitar, Mavaroz derives its influence from Italy, Israel and Greece to create a unique alternative sound blending elements of Anatolia, the Mediterranean and the Middle East with alternative pop, bossanova, ethnic rock and folk music through instruments such as the viola, cajon and trumpet with mellow mesmerizing vocals. Their new three-song EP is the culmination of nearly two years of touring, composing and recording and follows their previous album "Kırık Ayna." The EP consists of three tracks starting with their first ever English-language song entitled "Drama Queen." The next is a summer song called "Hikaye" followed by the slow romantic ballad "Aşk Taşı." Their songs are available on YouTube, iTunes and Spotify.

Country for Syria

Country for Syria are an innovative band blending traditional American country music with Middle Eastern folk music played by an eclectic group of international musicians, many of which just happen to be displaced by the civil war in neighboring Syria. Much of their proceeds from shows go to helping the refugee plight in Turkey. Since their formation they have played concerts and benefit shows all over the country and resume in October for the Her Yerde Sanat Festival in Mardin after which they will tour in the States. Meanwhile, there is also a group of American filmmakers making a documentary on the group.

The Country for Syria clan have now started their own Indiegogo campaign in order to raise money to record their very first album. In doing so, they also will be helping the refugee population by providing employment to the many musicians and craft workers involved in the intriguing campaign in which donations are gifted in return jewelry made by Syrian refugee women. The current line-up of the group, which is based in Istanbul, is as follows: Hailing from Syria is Bashar Balleh on guitar and vocals, from the U.S. is Owen Harris on vocals and accordion. Kardelen Ömer plays violin, Jack Butler is on bass and tuba, Yasemin Alpalan on percussion, Peter Salvucci on saxophone, Jan Pavelka on banjo and trumpet, Başak Oktay on ukulele and vocals and Waddeh Aizouki plays the oud. To check out their album campaign visit at indiegogo.com.