Located in Turkey's Marmara region and just a couple hours' drive from Istanbul, Uludağ is usually famed for being one of Turkey's main ski resort destinations, but in just a few weeks' time it will become a center for knowledge on all things astronomy-related.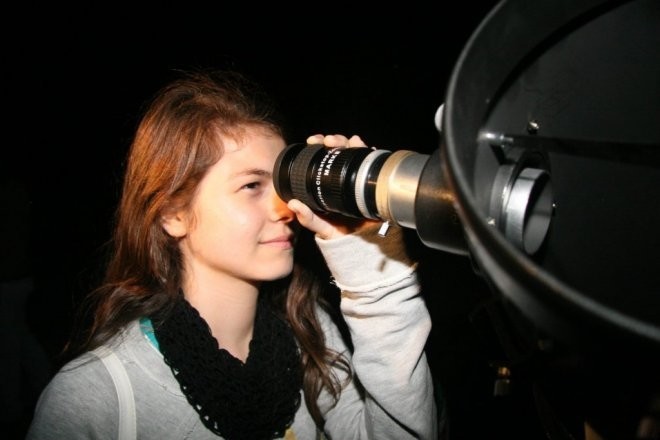 Throughout the day there will be workshops, put on in a way that is accessible to all age groups. The event will see workshops and seminars put on and in the evenings attendees will spend their time observing the night sky. Providing this training will be professors and special guests from NASA, CERN (the European Organization for Nuclear Research), JAXA (The Japan Aerospace Exploration Agency), Utrecht University, Middle East Technical University (ODTÜ), Boğaziçi University and the Scientific and Technological Research Council of Turkey (TÜBİTAK). Also on hand will be Serdar Kılıç, Turkey's very own survival expert and host of the television show "Doğadaki İnsan" (Man in Nature), who will be giving an evening conference as well as holding daytime outdoor nature sessions.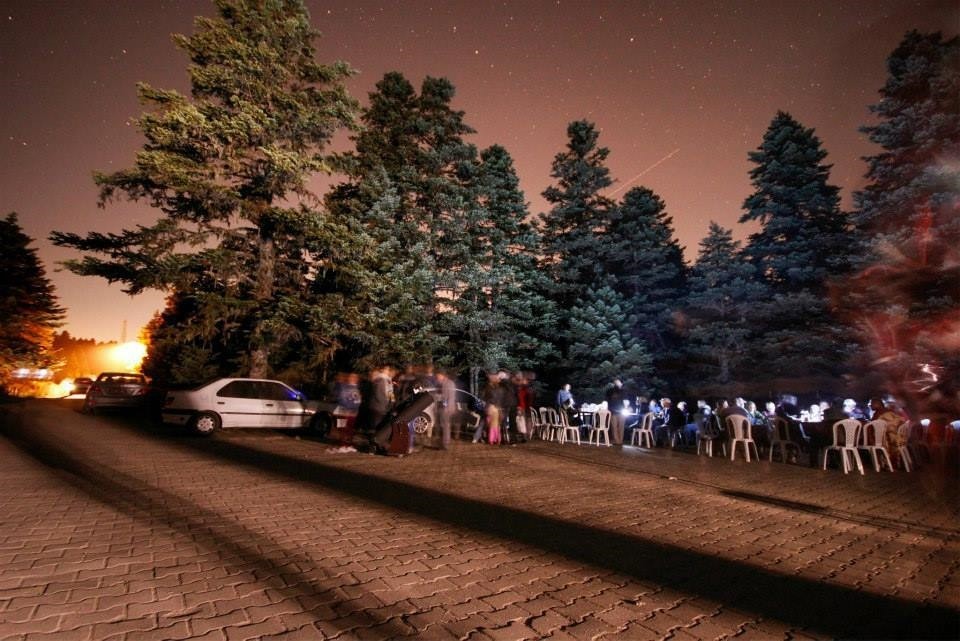 Spearheaded by the Bursa Municipality, this event, which was first held last year with nearly 400 participants, is meant to make scientific topics more accessible to the general public. The event's tagline is "Uludağ Gözlem Festivali is for anyone who has science on their mind day and night." The purpose of the event is to learn more about the solar system, nature and observing the night sky. Huge telescopes will be set up at night, giving participants the opportunity to see the moon, planets and constellations.
This three-day event will take place at the Uludağ Bof Hotel, a ski resort 22 kilometers from the city center of Bursa. There will be two types of tickets available: for shared accommodation in a hotel room, the festival fee is TL 300 ($101), but the more affordable option, at TL 200, allows participants to camp and use the hotel facilities, which include a hamam and sauna. Due to the hotel being a ski resort in the winter months there is a comfortable restaurant that will be serving six open buffet meals included in the ticket, as well as a games room available for guests' use.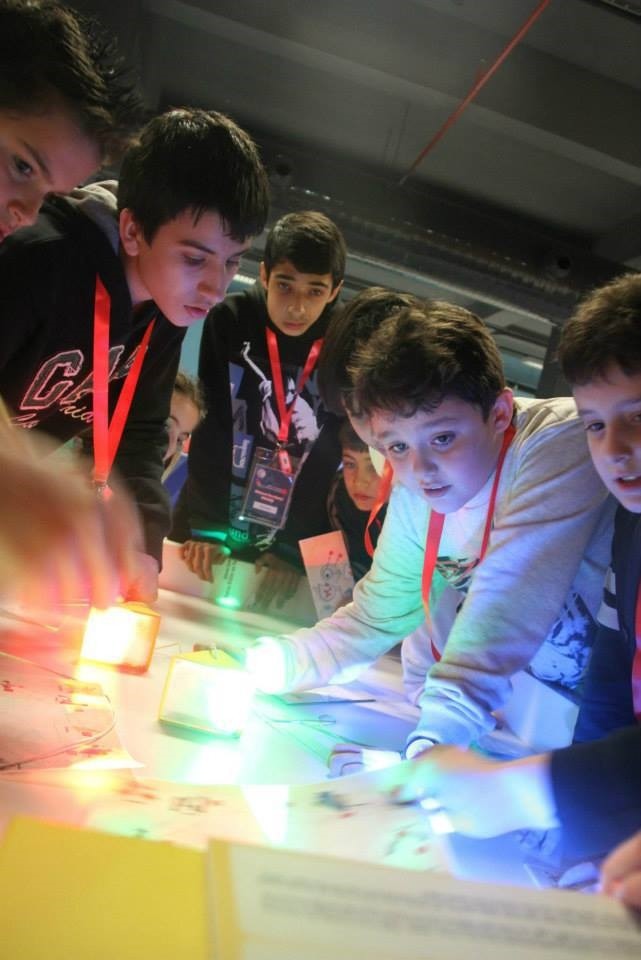 The program, which kicks off the morning of Aug. 12, begins with a lunch at noon followed by an opening speech by Dr. Bülent Yaşarsoy on astronomy basics. There will also be an opening conference on traveling to Mars delivered by Dr. Behçet Açıkmeşe, a member of NASA's Curiosity team that traveled to Mars and a professor at Texas University.
In the afternoon there will be a talk by Dr. Lokman Kuzu, director of TÜBİTAK's space projects in Turkey and around the world. There will also be workshops held throughout the day for all age groups, ranging from making a telescope mirror and sun clock to preparing an Usturlab, to nature walks and a seminar on space and direction held by Holland's Utrecht University. In the evening, there will be a very special talk by survivalist expert Kılıç. After dinner, the evening will be spent observing the sky and constellations.
The second day, Saturday Aug. 13, has an even fuller program with talks on Islamic scientists by Prof. Talip Alp from TÜBİTAK and the Evolution of Stars by Aysun Akyüz, chairperson of the Turkish Astronomy Association.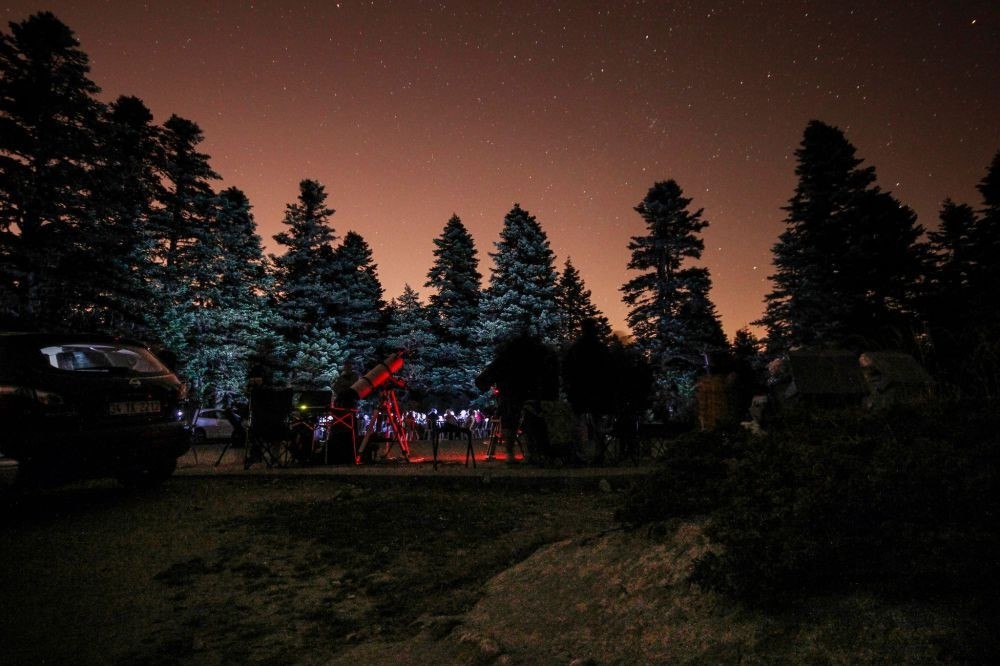 A scene from the festival venue.
Kılıç will also hold two different outdoor seminars for adults on being in nature, while throughout the day a variety of space-related workshops for all ages will continue. Prof Dr. Durmuş Ali Demir from CERN will be discussing the Higgs Boson. A talk will also be given by Utrecht University on the moon calendar and Muslim astronomers, while Dr. Murt Hüdaverdi from JAXA will give a talk on space waste. In the evening, Ceylan Pirinçcioğlu will discuss space tourism, followed by a talk on becoming an astronaut by Halil Kayıkçı, who won a draw out of 2 million people to become the first Turk to go to space in 2017. The evening will once again be spent observing and discussing the stars, planets and constellations.
On Aug. 14, a talk on what is going on in space will be given by astronaut and Syrian national - his country's first person to go into space - Muhammed Ahmet Faris.
The ticket to the festival includes the Astro Fest kit, which includes a certificate, t-shirt, hat and pin as well as entrance to all of the workshops, trainings conferences, scientific observations, nature walks and open buffet meals.
This is an event for the whole family and in addition to the series of talks, there will be a wide variety of activities and workshops geared towards children in different age groups and adults. Guaranteed to be a life-changing experience for all, attendants are encouraged to bring along their own telescopes.
The event will be taking place at an altitude of 1,900 meters, and due to the nature of the surroundings, it may get chilly at night. Participants would do well to dress in layers and bring windbreakers, jackets, hats and gloves with them. They will also need to protect themselves against the harsh rays of the sun during the daytime.
During the three-day event, the hotel will be serving festival participants exclusively, which means it will be a luxurious space camp of sorts. The hotel is located 90 kilometers from Sabiha Gökçen Airport and just a dozen or so from Bursa. Therefore it is not only easily accessible but there are also many adventurous and creative ways to make your way over to Uludağ, a beautiful mountainous natural setting in its own right. The most exciting experience would probably be taking the cable car that sets out from Bursa's Teleferik neighborhood, however it still leaves you approximately 500 meters away from the festival venue. To get to Bursa there are a number of boat options available from Istanbul, such as the IDO ferry which goes from Yenikapi to Mudanya, which is just 37 kilometers away, or to Yalova, the ferry for which also takes off from Pendik and is an hour or so drive away. There is also a BUDO boat that takes off from Istanbul's Kabataş port, that arrives to the closest boat port of Mudanya.
To learn more about the festival and register visit
Uludagastrofest.org
.