For many, the sound of the clarinet whistling in the wind has almost become synonymous with the vibe of the magnificent city that is Istanbul. At times playful, soulful and bittersweet, Turkey's clarinet maestros have created their own unique sound able to capture the essence of Turkey's diverse cultural spectrum and the complexity of a city like Istanbul within a single riff. The International Clarinet Festival aims to share this musical prowess with the world and in doing so also draws dozens of skilled international musicians who will take the stage for a series of unforgettable performances. Meanwhile, the city will also echo melodies from clarinets in musical performances to take place in a number of the city's prime public transportation hubs making it a wonderful time to be in the city.

Amsterdam Klezmer Band
The festival begins on Friday, Sept. 16 with performances held in prime public transportation venues: from 10 a.m. to 13 p.m. at the Kadıköy-Eminönü Ferry Station, between 3 p.m. to 7 p.m. on a stage set up in the historical Tünel Tramway Station and at 4 p.m. to 7 p.m. at the Beşiktaş:-Kadıköy Ferry Station and a one-hour performance between 5 p.m. and 6 p.m. in Nişantaşı Square.
On Saturday, Sept. 17 a wealth of performances continue starting from 10 a.m. to 11 p.m. at the Beşiktaş:-Kadıköy ferry station, 1 p.m. to 4 p.m. at the Kadıköy Metro stop, from 4 p.m. to 7 p.m. at the Taksim Metro stop and from 4 p.m. to 7 p.m. at the Kadıköy-Eminönu ferry terminal and then from 5 p.m. to 9 p.m. at the historical Tünel Tramway Station.On Sunday, Sept. 18, performances will be held at the Prince's Islands Ferry station from 10 a.m. to 4:30 p.m. and 12 p.m. to 6 p.m. Sunday will also be the Carnival Clarinet Festival, held from 12 p.m. to 8 p.m. at Nar Bahçe in the city's largest open-air musical performance complex called Life Park, located in Sarıyer. At 2 p.m., Ramazan Sesler takes the stage for a performance in honor of his father, Selim Sesler, one of Turkey's legendary virtuoso clarinet players of Roma heritage. At 4 p.m., young clarinetists will take their turns competing and at 6 p.m., there will be a concert by Kirpi Bülent Altınbaş, another talented Turkish clarinet virtuoso.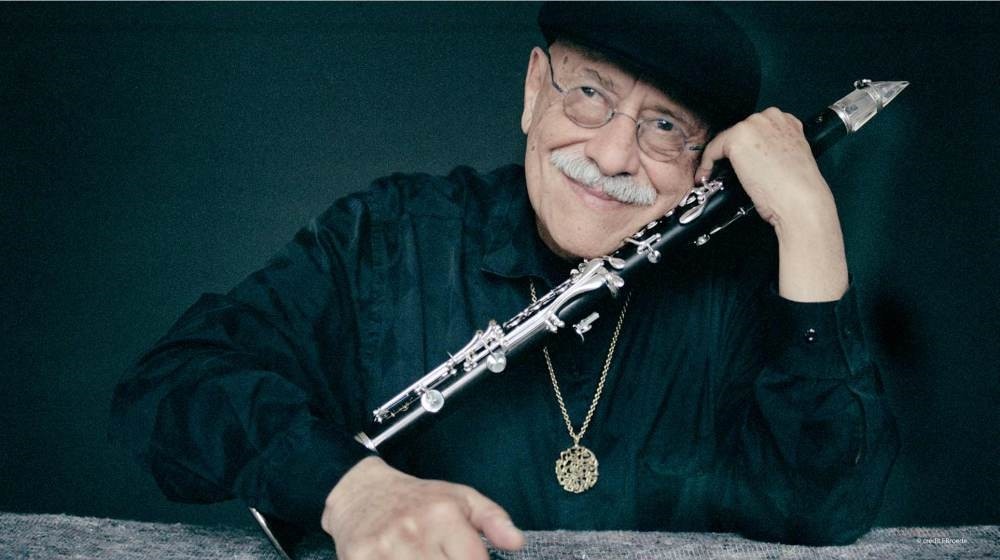 Giora Feidman
On Monday, Sept. 19, the World Music Concert Series begins with a very special performance by Giora Feidman and the Rastrelli Cello Quartet, which will be held at 8 p.m. at the Cemal Reşit Rey Concert Hall. You may recall the clarinet solos in the film "Schindler's List;" well, they were done by the seven-time Academy Award winning Argentinean-born Israeli klezmar clarinetist Giora Feidman, who will be joined onstage by the Rastrelli Cello Quartet from Russia, whose music melds jazz, pop, klezmar and blues. Tickets are available on Biletix and cost TL 50 ($17), TL 60 and TL 80.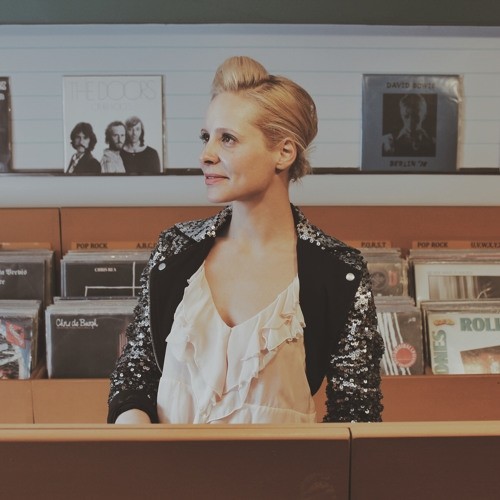 Sibelle Benil
On Saturday, Sept. 20, Mercan Dede and his Secret Tribe will be joined on stage by the popular female Turkish Folk Music vocalist Zara and famous Macedonian trumpeter Dzambo Agusev for a performance starting at 8 p.m. at the Cemal Reşit Rey Concert Hall. Mercan Dede is a Turkish ney and bender player as well as DJ producer and composer, who blends Sufi music with modern melodies. Having released a dozen albums, he is arguably Turkey's most famous world music representative. Mercan Dede plays all over the world, dividing his time between Europe, North America and Turkey. This concert is expected to draw on a wide variety of musical disciplines, ranging from Sufi music to the Balkans and from electronica to Turkish folk. Tickets are TL 50, TL 60 and TL 80.
On Thursday, Sept. 22, there will be a very special tribute to Kayahan, Turkey's beloved pop music singer-songwriter and one of its bestselling musicians of all time. Performing will be the following series of popular Turkish musicians: Cansu, Ferman, Fettah Can, Gökhan Tepe, Gökhan Türkmen, Hakan Aysev, İpek Açar, İrem Derici, İskender Paydaş, Suat Suna, Yonca Lodi, Zara and Serkan Çağrı. Tickets for this very special tribute performance held at the Cemal Reşit Rey Concert Hall starting at 8 p.m. cost TL 60, TL 80 and TL 100.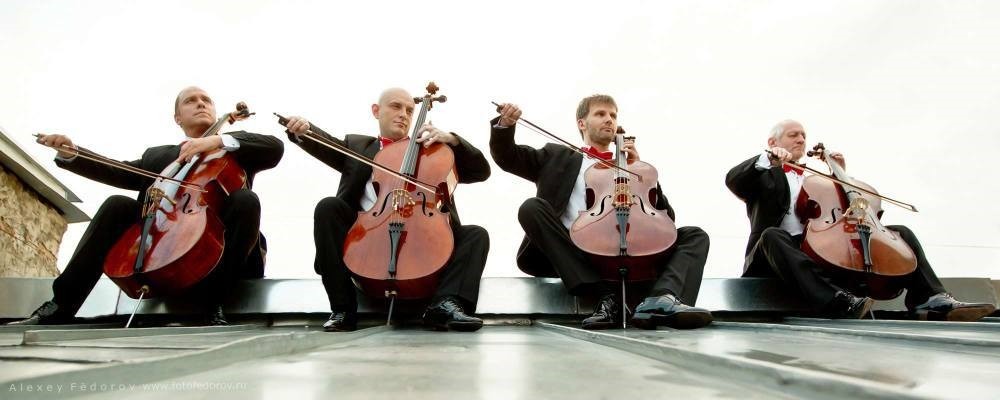 Rastrelli Cello Quartet
On Friday, Sept. 3 there will also be a performance by the up and coming alternative band Velvele, which will take place at Ortaköy Square starting at 4 p.m.
On Saturday, Sept. 24, Egyptian-Belgian vocalist Natacha Atlas, known for her fusion of Arabic and Western electronic music, will be joined by Turkish clarinet virtuoso Serkan Çağrı, who is also the brainpower behind the festival to begin with. Entitled "Sounds of Peace", this very special concert will take place at the Cemal Reşit Rey Concert Hall at 8 p.m. with tickets costing TL 50, TL 60 and TL 80. The festival concludes with "Istanbul Breathes", a breath therapy session that will be held on Sunday, Sept. 25 at the Caddebostan shoreline at 12:30 p.m. In the evening, the well-loved Amsterdam Klezmar Band takes the stage for a "Balkan Winds" performance held at the Cemal Reşit Rey Concert Hall at 8 p.m. With 20 years and 16 albums to their name, the Amsterdam Klezmer Band blends gypsy, Balkan and jazz melodies and has played and recorded with a number of Turkish bands including Galata Gypsy Band, Orient Expressions and Laço Tayfa. Tickets for this destined to be upbeat performance cost TL 20, TL 40 and TL 60.
One ticket, 6 rooftop terraces, dozens of performances
The Burn Festival will take place on Saturday, Sept. 17 at six different rooftop terraces in the city with spectacular views. Just one ticket gains entry to the following six venues: Nuteras, Saigon, Georges Hotel, Nest, Cue and Backbar, where performances will be held by Stavroz, Pillow Talk, Be Svendsen, Sound Nomaden, Bora Uzer. Allen Hulsey, Hey Douglas, Cantanca, Memo Garan, Orkun Bozdemir, Murat Uncuoğlu, Procombo, Style-ist, Murat Tokuz, Aksak, Undomondo, Doruk Güralp, Furkan Kurt, Discolog, Efe Kantel, Yang and Elif Tanverdi, Emre Garan, Benil Sibelle, Can Ayverdi and Johngoo, Boyz'n the Hood, Violations Radio, MFY and Can Başeğmez.
The event starts at six and will allow for ticket holders to wander in and out of six different venues and live musical performances, clustered in the Karaköy and Beyoğlu districts of Istanbul. In addition, the TL 77-priced tickets also includes access to gastronomic workshops, dream catcher workshops and rooftop yoga.