Spurred by a second world record achieved in just one week, by a free diver by the name of Şahika Ercümen, who just happens to be Turkey's second global success story in the sport of free diving, following another impressive young lady by the name of Yasemin Dalkılıç, an all-time great in the genre, who alone has also racked up six world records to her name, I thought it was high time to place the spotlight on a number of up and coming female sports success stories, whose careers are making firsts in Turkey and beginning to stand out in the global sports world.
While over the past decade Turkey's female basketball and volleyball teams have taken vast strides to make a name for themselves worldwide and to join the Olympic circuit, in fact the first women to participate in the Olympic games for Turkey were two fencers by the names of Halet Çambel and Suat Fetgeri Aşani, who competed on behalf of Turkey in the 1936 Olympics in Berlin. While her success in the sport of fencing may be a lesser known fact, Halet Çambel was actually one of the most important archeologists of her time and her home, nicknamed the "red mansion," is still used today as a center for archeology and traditional architecture by Boğaziçi University, where she kindly donated it to.
Since then and especially over the past decade, women in sports have gained a greater presence over the years and in fact for the first time in Turkey's history in the 2012 London Olympic Games, there were actually a higher number of female athletes representing their country than males. Turkish women's success in team sports was also unprecedented at the London Games with Turkey's women's basketball and volleyball teams not only competing for the first time ever at the Olympic level, but also for being the only team-based sports where Turkey even had contenders in 52 years. Furthermore, Turkey's women's basketball team, aptly nicknamed the "Fairies of the hoop," in Turkish "Potanın Perileri," went on to become fifth worldwide, while Turkey's women's volleyball team, nicknamed "Sultans of the Net," in Turkish "Filenin Sultanları," nearly qualified for the quarterfinals. Since then both teams have racked up international acclaim, but in fact Turkey's strongest success amongst male and female athletes alike have always been in weightlifting, wrestling, judo and athletics.
In honor of these ladies who were pioneers in their field and set a precedent for women in sports in Turkey, the following is a list of some of the stand out female sportsmen who have been marking firsts for their country or have broken world records in their athletic fields.
Şahika Ercümen: Free diving world record holder
Turkey has long seen success when it comes to female free divers, however Şahika Ercümen, a 31-year-old free diving world champion and dietitian, who originally hails from Çanakkale, now holds multiple world record titles for free diving in the variable weight with or without fins categories. After securing her sixth world record on Oct. 22, diving 110 meters in the variable weight apnea category, just three days later in a dive she made in the variable weight without fins category in Antalya's Kaş district and in honor of the 93 anniversary of the founding of the Republic, she successfully broke her own personal best and world record of 91 meters by diving 93 meters.
Şahika began her pursuit of underwater sports with scuba diving and underwater rugby and has been the member of four national teams namely the underwater hockey, underwater rugby, underwater orienteering and free diving national teams in world and European championships. She broke her first world record in 2011 in Austria for a dynamic apnea dive of 110 meters, which got her into The Guinness Book of World Records as a world record both for men and women.
Nur Tatar: Turkey's female medal winner in Rio 2016
Nur Tatar is Turkey's top taekwondo practitioner, competing in the feather, light and welterweight divisions. Hailing from Van, this 24-year-old was also the only Turkish female to take home a medal in the 2016 Rio Olympics, winning a bronze in the women's taekwondo 67-kilo category. She won her first medal at the age of 15, and has since racked up multiple European championships and took home a silver medal at the 2012 Summer Olympics.
Lena Erdil: Turkey's windsurfing wonder
This 27-year-old who has her own Windsurf School in Bodrum is making waves this summer racking up top positions in international windsurfing competitions. She is currently the IFCA (International Funboard Class Association) World Champion and came in second in September in the world's most prestigious windsurfing competition, the PWA World Tour, both for women's slalom. Currently competing in the NoveNove Maui Aloha Classic for the first time ever, just last week she was the perceived winner until a fierce battle on the waves pushed her into third spot. Nonetheless her achievements are all firsts for Turkey and have made her one of the most successful windsurfing women in the world.
Çağla Büyükakçay: Turkey's first tennis Olympian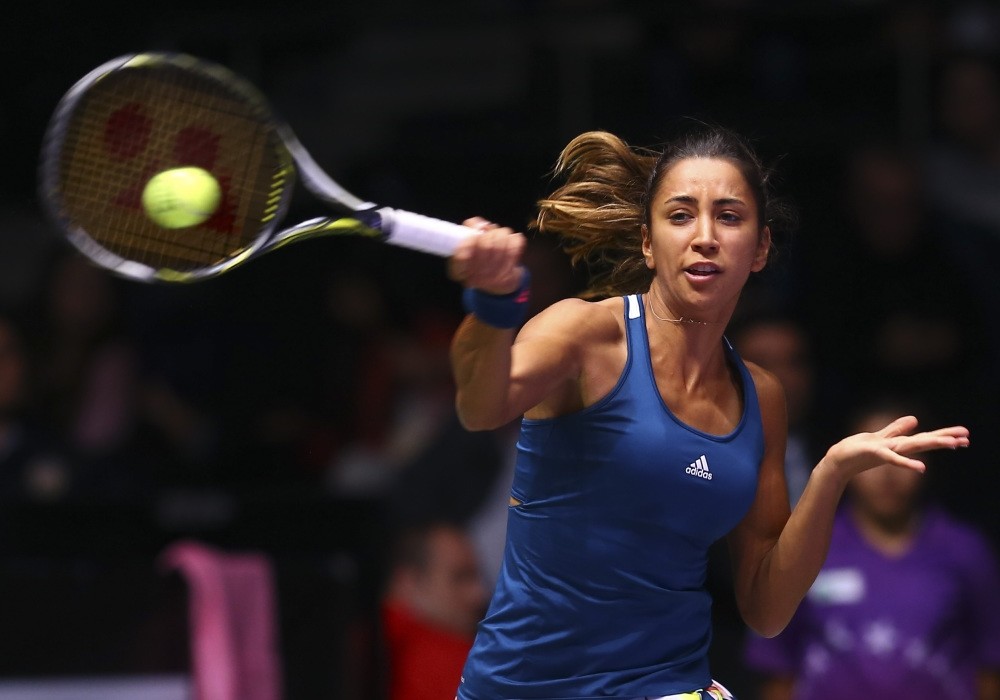 Hailing from Adana, the 27-year-old Çağla Büyükakçay, is the first Turk to win a WTA tour event, which she did at the Istanbul Cup earlier in 2016, and the first Turk to compete in the branch of tennis at the Olympics.
Kübra Dağlı: Turkey's hijabi Taekwondo champion
As Turkey's first hijabi champion taekwondo athlete, Kübra Dağlı, 20, from Istanbul, has been praised for winning a gold medal at the recent World Championships in Lima, Peru held between Sept. 29 and Oct. 4.
Neslihan Demir: Turkey's first female flag bearer
Born in Eskişehir in 1983, volleyball player Neslihan Demir led her national team by winning the European qualification tournament and became Turkey's first female flag bearer at the opening ceremony of the 2012 London Games. Under her tutelage the team also placed second in the European League and the Mediterranean Games, making her nearly a household name and named amongst The Fédération Internationale de Volleyball's (FIVB's) heroes. She also garnered 18 individual awards including best "striker" and "scorer".
Yasemin Adar: Turkey's female wrestling champion
Hailing from Balıkesir, this 25-year-old won her country's first-ever women's wrestling gold medal for the -75 KG event at the 2016 European Championships in Latvia.
İpek Onaran:Turkey's Ironman contender
İpek Onaran doubles as a mathematics teacher from Izmir and one of Turkey's most successful endurance athletes who has participated in the Ironman 70.3 two consecutive times, and qualifying for a third. She is joined by her brother Mert, who is qualifying for his first time and both will compete in the Ironman Championship to be held in Tennessee in September of next year.
Birsel Vardarlı: Turkey's clutch basketball player
This 32-year-old female basketball player is considered to be the national team's clutch performer. Originally hailing from Izmir and playing for Fenerbahçe, she took the national team to gold in the 2005 Mediterranean Games in Spain.
Işıl Alben: The epitome of cool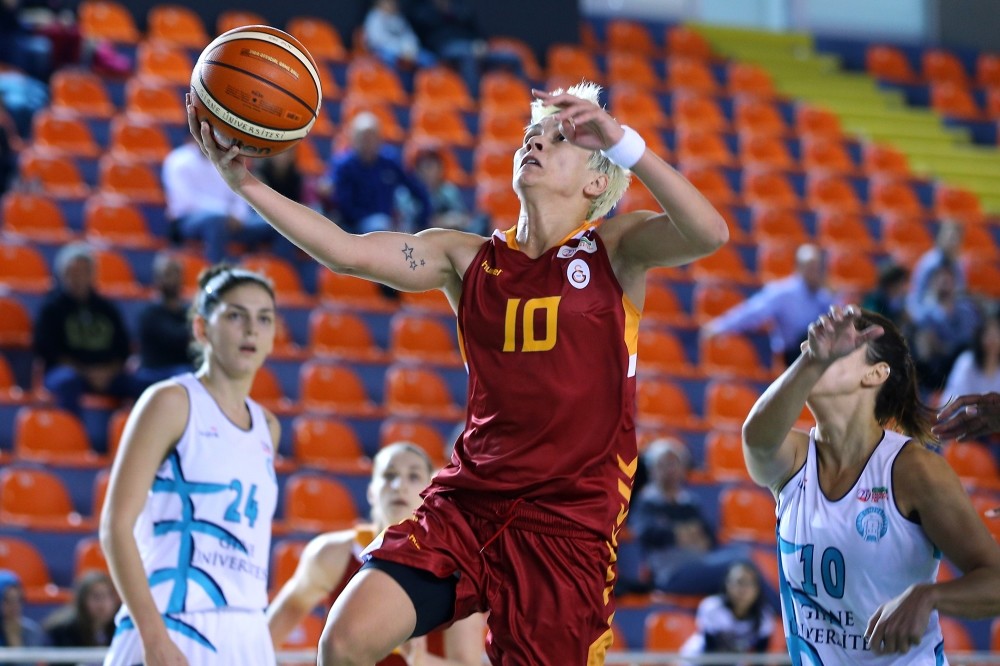 Işıl Alben is Turkey's outright fan favorite and a point guard for Galatasaray. You can check out her skills and Turkey's other basketball "fairies" as they battle out their fate at the Euro Cup Women, which kicked off last month and is currently ongoing.