"Let's Laugh Together" is the slogan of Istanbul's first-ever Comedy Festival, organized by the Beşiktaş Kültür Merkezi (or BKM) crew, to take place between Nov. 15-20. The festival will host over two dozen shows and workshops at venues across Istanbul that include, the BKM Theater, BKM Mutfak, Sahne Besiktas, Zorlu Performing Arts Center and Uniq Hall. In addition to showcasing dozens of up-and-coming Turkish comedians, the festival will also be bringing out some of Turkey's finest comedic performers, such as Demet Akbağ, Ata Demirer and Hayrettin as well as international heavy weights: Eddie Izzard, Iranian-American comedian Maz Jobrani and Ennio Marchetto, aka the "Living Cartoon."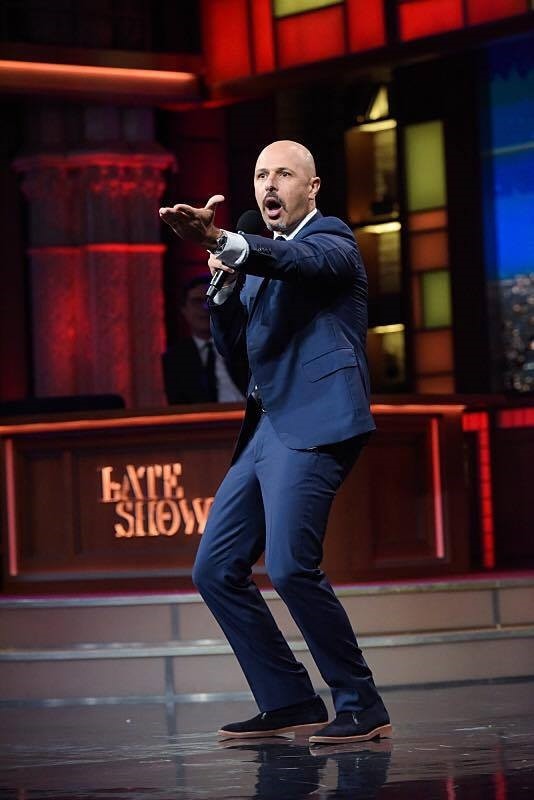 Over the past two decades, BKM has set the standards for sketch comedy in Turkey. Launching a variety of alternative and avant-garde projects that turned their several young up and coming comedians into household names and now they will be hosting Turkey's first ever Istanbul Comedy Festival, a six-day long festival showcasing the best of domestic talent and international acts. BKM was first established by veteran comedians Necati Akpınar and Yılmaz Erdoğan, the latter whom went on to develop and host the sketch comedy program Çok Güzel Hareketler Bunlar, which spearheaded a number of movies and other comedy shows that followed. For one very special night and for the first time in 13 years, Yılmaz Erdoğan will be taking the stage himself to perform his "Münaşaka" for the closing performance of the festival.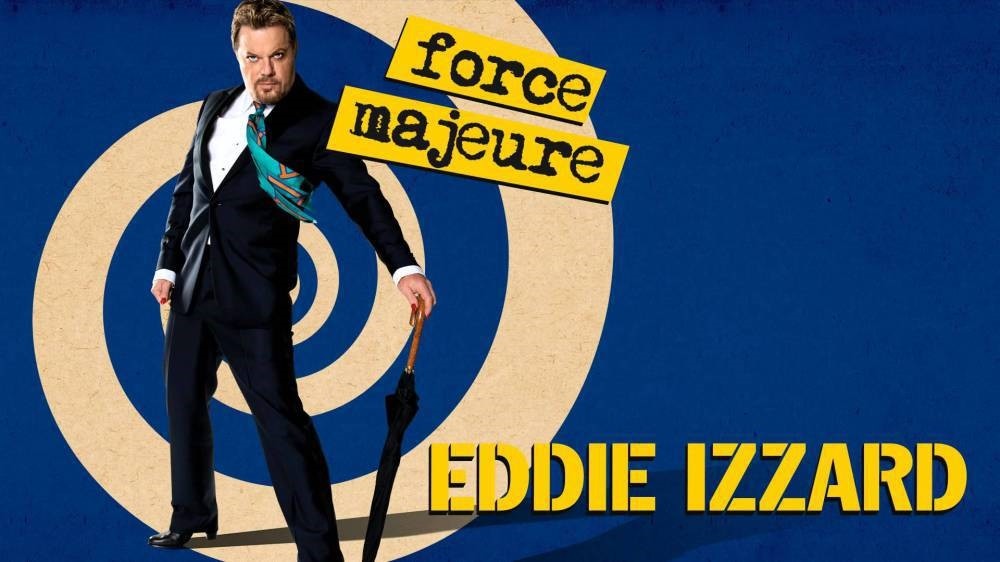 Perhaps Turkey's most well-known female comedians Demet Akbağ will be opening the festival with a question and answer session, moderated by Cem Davran and held at BKM on Tuesday, Nov. 15 at 8:30 p.m. local time. One of the highlights of the festival will be the arrival of British comedian Eddie Izzard, currently one of the most popular stand-up comedians in the world, who also happens to be an avid marathon runner. Izzard will be performing at Istanbul's Uniq Hall on Wednesday, Nov. 16 at 8:30 p.m. local time.
There will be a number of other comedy events taking place on Nov. 16 in various venues throughout the city. Yasemin Şefik, a Swiss-born radio DJ, television presenter, sketch writer and storyteller, will be performing her one-woman show "Beni Bilirsin!, Arkandan Konuşmam!" (You know me! I don't talk behind people's backs) on Nov. 16 at 8:30 p.m. local time at the BKM Mutfak Sahne.
Nilgün Belgün is another solo female performer that will be taking the stage on opening night. This time for a comedic musical dance show that is the stage adaptation of her book "İçimdeki Kadın Aşk ve Komedi" (The Woman inside Love and Comedy), which will run on Nov. 16 at 8:30 p.m. local time at Sahne Beşiktaş.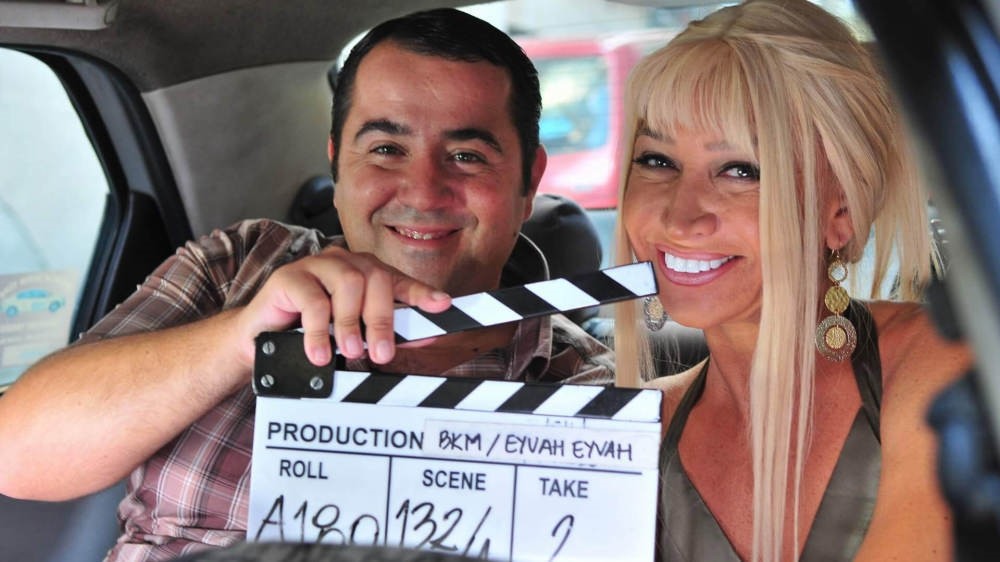 "Yaklaşık 20 Kişi" (Nearly 20 people) is a group of new generation sketch comedians that will be showcasing their stuff on the BKM Mutfak Sahne on Nov. 16 at 10:00 p.m. local time.
On Thursday, Nov. 17, one of Turkey's most beloved comedians Ata Demirer, will be transforming the Uniq Hall into his own personal "gazino" where he will be performing songs, music and stories for a very special performance that starts at 8:30 p.m. Also performing on this night is Deniz Alnıtemiz a former advertising art director-turned scriptwriter-turned stand-up comedian, who has his own unique soft-spoken style that he will be taking to the stage at the BKM Mutfak Sahne at 8:30 p.m.
The brother duo of old-school theater actors and television personalities, one of which played a significant role in the founding of the BKM, but both will be taking the stage for a very special Q& A session on Nov. 17 at 8:30 p.m. at Sahne Beşiktaş.
Also on Thursday will be the BKM Mutfak Açık Mikrofon (Open Microphone) crew, a team of eight comedians that will be performing stand-up on the BKM Mutfak Sahne at 10:00 p.m.
On Friday, Nov. 18, American-Iranian comedian Maz Jobrani, aka the "Persian Pink Panther", a very familiar face from Comedy Central and one of the founding members of the "Axis of Evil" comedy group, will be coming out to Turkey for the first time ever to perform his stand-up show, which will take place at the Zorlu Performing Arts Center at 9 p.m.
The very popular sketch comedy show "Güldür Güldür," hosted by none other than Ali Sunal, an expert comedian in his own right but also the son of Turkey's legendary comedian Kemal Sunal, will be performing live at 8:30 p.m. at the BKM.
4 Çeyrek 1 Tam is a show of four different theatrical groups performing sketch comedy on a certain theme each week moderated by Mesut Süre and held at 8:30 p.m. at Sahne Beşiktaş, while at 10 p.m., Mesut Süre, who has become a popular radio personality, will also be taking the stage at Sahne Beşiktaş for a solo performance. Last but not least on Friday's long list of performances is Ege Kayacan an up and coming stand-up performer who is not afraid to get personal. Kayacan will take the stage at 8:30 p.m. at the BKM Mutfak Sahne.
On Saturday, Nov. 19, Italian comedian Ennio Marchetto will come to town. Otherwise known as the "Living Paper Cartoon," Ennio is a quick-change artist who switches into various origami-like paper outfits from which he parodies nearly 50 famous personalities from the entertainment world. This very unique show will be held at the Uniq Hall at 3 p.m. on Saturday.
Hayrettin, a hilarious comedian with his own comedic style and television show to attest to it, takes the BKM Mutfak Sahne stage for the live performance he is famed for at 8:30 p.m.
Suzan Kardeş was once a make-up artist but it now a comedian, singer and all-over performer in her own right. She will be bringing her Kosovan roots to the show, entitled "Deli Cesareti" (Crazy Courage) that she will be performing on Saturday 10 p.m. at the BKM Mutfak Sahne.
A very special performance on Saturday will be given by the Doğaçlama Tiyatro Ligi "All Star" (Improvisation Theater League All-Stars." A team of improvisational comedians that have been carefully selected amongst Turkey's up and coming comedians. They take the stage at 8:30 p.m. at Sahne Beşiktaş. Meanwhile, to cap off the night, Alpay Erdem, a Turkish caricaturist turned stand-up performer, will be bringing his act to the Sahne Beşiktaş at 10 p.m.
On Saturday afternoon at 5 p.m., there will also be a Serkan Altuniğne Caricature Workshop, in which the caricaturist will be on hand to share his work and answer questions, but also to lead the audience into a live-script-writing experience to be held at the BKM Mutfak Sahne.
On Sunday, Nov. 20, there will be a Super Penguin Drawing Workshop for kids held by Penguin caricaturist Feyzi Özşahin at 1 p.m. at the Uniq Hall. As for the adults , well-known caricaturists Selçuk Erdem and Erdil Yaşaroğlu, will be giving a talk and signing at the BKM Mutfak Sahne at 6 p.m.
The Sketch Comedy Show will showcase four theatrical groups performing sketches at 8:30 p.m. at the BKM Mutfak Sahne and last, but certainly not least, actor, director, producer, comedian and BKM founder Yılmaz Erdoğan takes the stage solo for the first time in well over a decade to perform his very own-stand-up show "Münaşaka" at 8:30 p.m. at Uniq Hall. Check out istanbulkomedifestivali.com/ for more information on performances and tickets.