Haydarpaşa Railway Station, located on Istanbul's Asian coast in Kadıköy, was completed in 1908 as the first station of the Baghdad Railway Line. One of the mega city's most important symbols, the century-old station has served as the historical décor of Turkish Yeşilçam films for many years. It is generally the opening scene in those films, because it was where life started, as Haydarpaşa, for some, was the gateway that opened from Anatolia to Europe, and for some it was hope. Now, on May 13-14, it will be the venue for Turkey's first ever modest fashion event, Istanbul Modest Fashion Week (IMFW), organized by Modanisa.com in collaboration with the Islamic Fashion and Design Council (IFDC).
Daily Sabah had the opportunity to speak to two of the ladies on IMFW's advisory council, Franka Soeria and Özlem Şahin about the importance of the event, what the venue signifies and modest fashion in Turkey.
Franka Soeria is originally from Indonesia and is currently living in Turkey. She has worked behind the scenes on several fashion projects around the world and currently holds multiple positions for various projects. She likes to refer to herself as a "Global Fashion Networker" as she connects fashion communities from different parts of the world. She is affiliated with the IFDC, Alahijab, the Indonesian Fashion Chamber and Modanisa.com.
Özlem Şahin, who says she has always had a special interest in fashion and the way individuals express themselves through their dress sense, identifies herself as a fashion entrepreneur. fiahin is the founder of Monostilo.com, an e-commerce start up and creativity concept agency for fashion brands. In addition to creating numerous projects for fashion magazines Elele, Marie Clarie and Cosmopolitan, she also has a fashion film titled "Red Coincidence," that was filmed by Elle Turkey.
Daily Sabah: How did the idea to organize a modest fashion week in Istanbul emerge?
Franka Soeria: Modanisa.com's CEO Kerim Ture first mentioned that he wanted to organize a modest fashion event, and I said why don't we organize a fashion week?
I have been involved in many similar events in Southeast Asia and I can see that Turkey has great potential both in terms of its strategic location and the modest fashion products it has on offer. When I first came to Turkey I was very surprised to see how good the modest fashion products are. After I moved here, all my fashion designer friends abroad where asking me about good fashion events in Turkey. Then together with Özlem we set off to start the preparations.
DS: You are also on the IMFW's advisory council. How did you become involved in this organization?
Özlem Şahin: I can say that my opportunity to develop various projects with leading brands in the sector led me to be a project coordinator for IMFW. I was part of the team that organized the world's first online modest fashion show for Modanisa.com, which reached 300,000 online viewers. It is wonderful to be able to utilize this experience in IMFW and gain brand new experiences in this marathon
DS: IMFW is a first in Turkey, have similar events been held previously in other countries?
FS: Modest fashion events are best in Southeast Asia, especially Indonesia. I don't say this because I'm Indonesian, but really, modest fashion grows so well there because of the high standard that they have when it comes to organizing events. However, I must say that Turkey has the upper hand in terms of location as it is close to the Middle East, Europe and Asia.
DS: What is the objective of the IMFW and why is the event important for Turkey?
FS: We want to gather modest fashion players in one strategic location in the world, in Istanbul. We want everybody to appreciate diversity, that modest fashion is really diverse in every region and that we appreciate differences and can learn from each other.
IMFW is important to Turkey because it is an opportunity to turn all eyes to Turkey and its potential. We are bringing everybody here to discover the country's modest fashion industry, to discover the talents and the vast potential it holds. We are opening the gate of opportunities to Turkish designers, brands and manufacturers. IMFW is not just about the event, it is about Turkey and positioning Turkey on the modest fashion map.
ÖŞ: IMFW aims to bring together the leading names of the Muslim fashion world in Istanbul. In a sector which Turkey and Istanbul are shown as reference and from where inspiration is drawn, the event can serve as a platform for new collaborations and exchange of ideas. There are brands that want to use Istanbul as a location to enter Europe, to have their products manufactured here and reach out to the end user in Turkey. IMFW may be a good opportunity for the sector, which is now also in the interest area of many global brands and designers such as Dolce & Gabbana and H&M, to meet these needs and produce global modest fashion brands.
DS: During the organization process leading up to the event, what has the reaction to the event been like?
FS: I have read some negative comments, but our intention is good. There is nothing wrong about gathering people together. People from all over the world are excited to be coming to Istanbul to know more about Turkey and what it has to offer. We should welcome them with open arms, especially as they are willing to come at a time like this with unexpected explosions and attacks happening. They are the guests of Turkey and they will be the ones to spread the word of mouth about Turkey when they go back home. There will be guests from about 25 countries and they will be the ones promoting Turkey in the future.
DS: What do you think about the modest fashion styles in Turkey?
FS: Modest fashion in Turkey is amazing because you have lots of good products. Especially the ready-to-wear collections. However, in terms of styling, I would love to see more variety.
ÖŞ: It wouldn't be wrong to say that in past years it was much harder to personalize and create a style with the lack of options in modest wear, but now I see many stylish and elegant women who have created their own modest style.
DS: Franka, you have a unique style yourself that stands out from among what we are used to seeing in Turkey.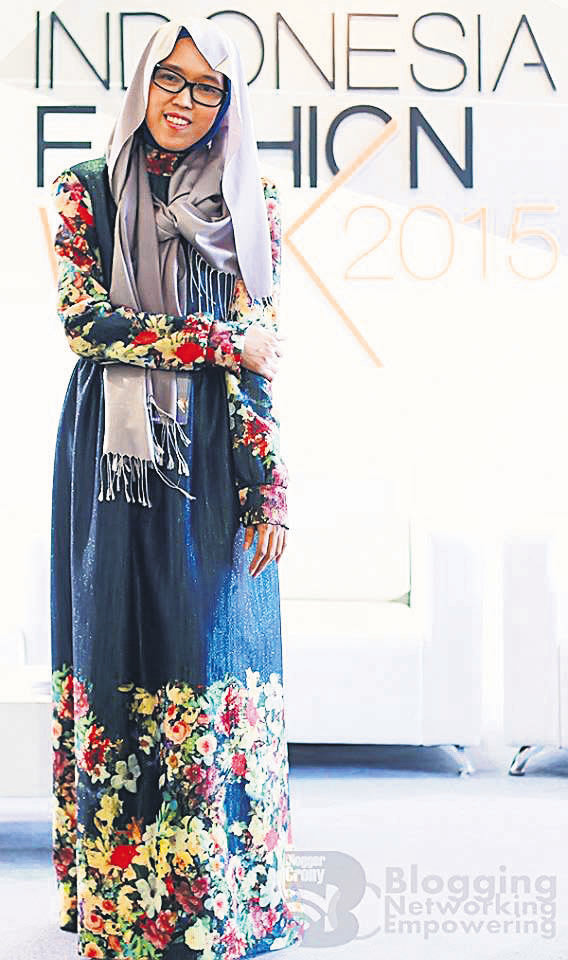 FS: I think style is something personal. I myself no longer follow any trends. I wear things that make me feel comfortable. I think I am at the stage of accepting who I am and not trying to prove myself. When I first time I came to Turkey I used to wear an earring and everybody would stare at me, so I decided to tone down my style. I don't think im that stylish anymore, because I am a mother now and don't really have time to dress up as I used to, but I had Turkish designers, including Tanju Babacan – which I didn't expect – compliment me on my style.
DS: Özlem, if we compare Turkish modest fashion with other countries, what differences stand out?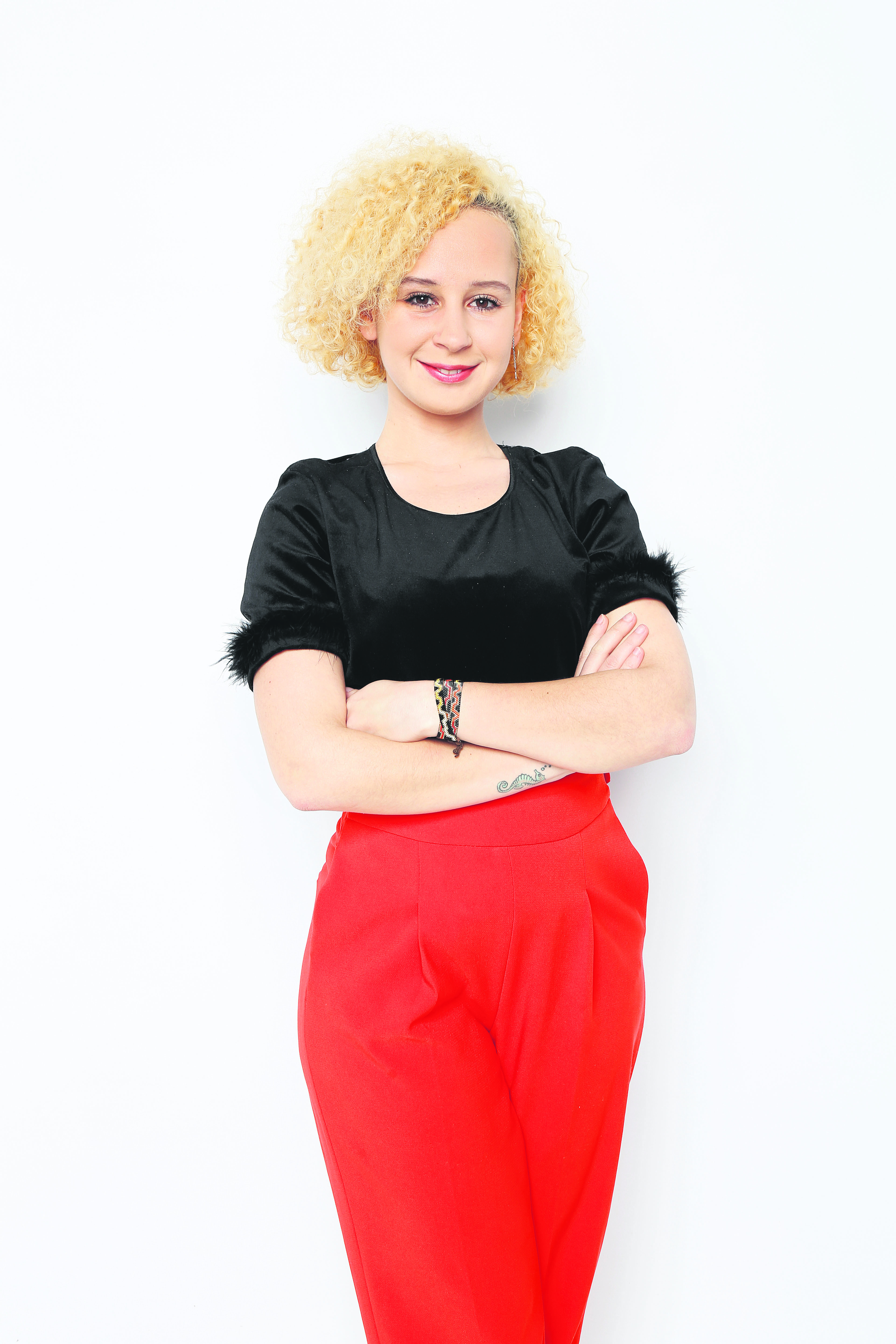 ÖŞ: Throughout the IMFW marathon it has been pleasing to see that Turkey is presented as one of the leading countries in modest fashion. For the modest fashion world, Istanbul is a fashion capital. Turkey made products, the style of characters in Turkish TV series serve as a reference for those countries. Yet all countries have their own different culture and this can be seen in their color preferences, fabric choices and particularly in the way they wear their hijab, or headscarf. These differences can be used to draw inspiration and create style profiles.
DS: How do you think Turkey can contribute to the world modest fashion scene through the IMFW?
ÖŞ: IMFW is bringing together the leading names of modest fashion from around the world. All dynamics of the sector from major designers to brands to influencers and international media will be meeting in Istanbul. The opportunity to draw inspiration from designs from around the world, establish new business contacts at a significant logistical location like Istanbul, the discussion of headlining topics on the sector, branding and fashion in workshops and panels will contribute to the creation of global brands in the modest fashion sector.
DS: Is there a special reason why Haydarpaşa was chosen as the event venue?
FS: It was Mr. Türe's idea. He likes the idea that Haydarpaşa is here Asia ends and Europe starts. It has its own story, its own philosophy. This is what we want for the IMFW too; we want to connect different regions and be the bridge for the modest fashion sector. We chose to hold the event at Haydarpaşa even though it is still under restoration. We hope the IMFW will make its own history from the historical connection point, Haydarpaşa.