It's that time of year when you finally get to wrap yourself in that favorite jacket waiting in the closet, slip on your new ankle boots and grab a hot latte. Not to mention, fall issues of the hottest fashion magazines begin hitting the stands and fashionista's everywhere can't wait to express their style in chic layers.Runways across the globe have revealed the top fashion trends for fall 2016 and stores everywhere are now filling up with the latest styles. So, if the upcoming sweater weather gives you that itch to update your wardrobe, our tips will help you discover the hottest trends straight from New York's fashion week and help get your shopping started. Before you know it, you'll be sporting this season's essential looks and must-haves.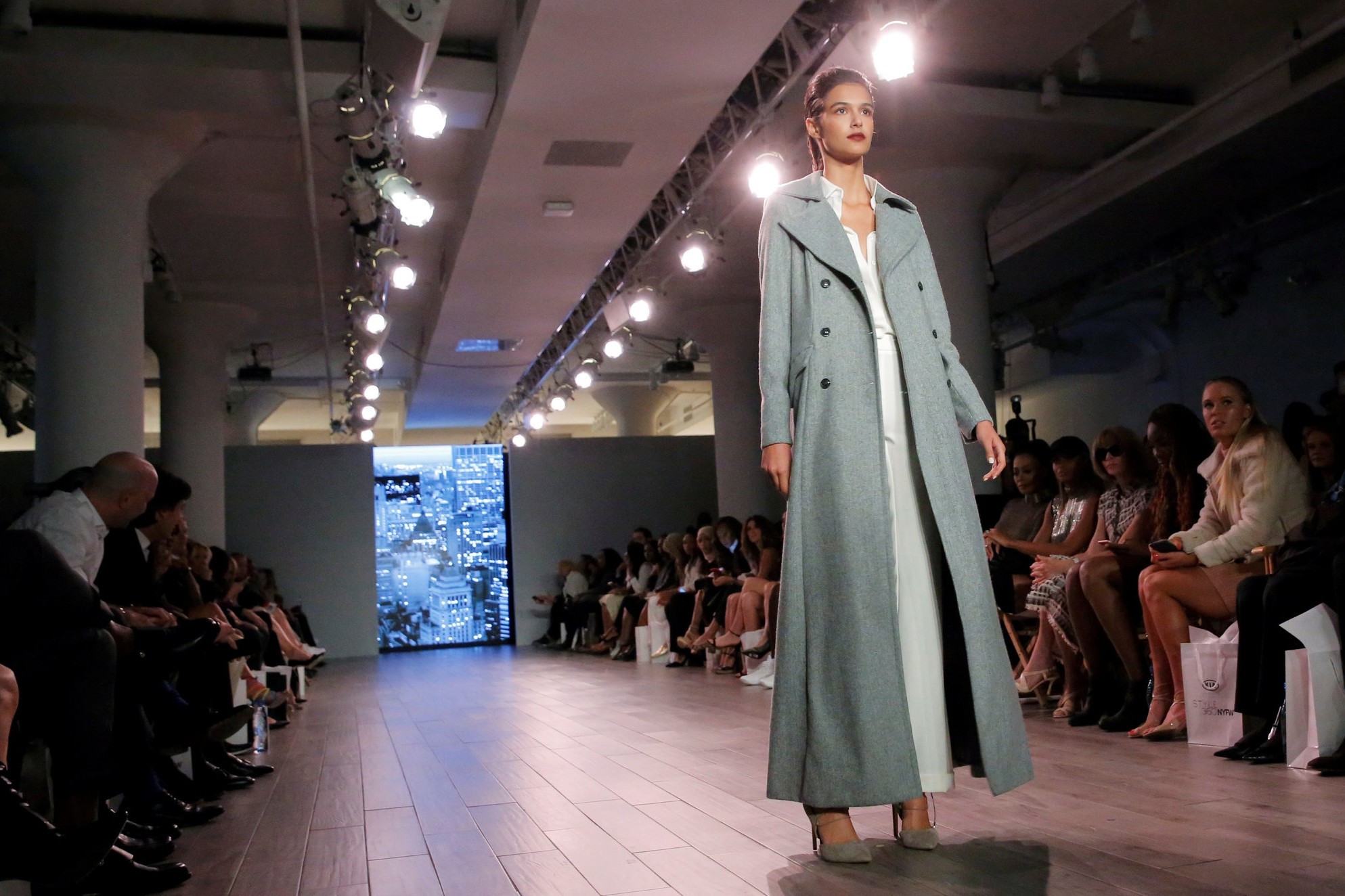 Designed by Serena Williams
Pumpkin spice
Nothing says fall like pumpkin spice lattes and now there is a matching-spicy shade to go along with your favorite drink. Hues of burnt orange dominated the runways at this year's fashion shows in everything from coats to clothing and accessories. This warm, rich, rusty tone not only looks super sleek, but also complements a wide range of skin tones, making it the "go to color" this year.
Bohemian fall florals
When you think of fluttery floral-print dresses and tops, you probably picture summer. However, florals continued to sweep across the runways this year. The prints inject darker tones for fall behind the colorful-summer print, adding a romantic touch of femininity to this year's color palette. These sultry-deeper tones can be found on: jackets, tops, bottoms, dresses, boots and even handbags. So pick your favorite piece and make sure to include some refined-floral choices in your fall wardrobe this year.
Statement fur
It's safe to say fur, real or faux, is back for fall. While fur showed up everywhere on the runways, it wasn't your typical-neutral color palette. Instead, designers opted for bold colors and prints, turning the typical-fur coat into a shocking fashion-forward statement piece. Floral prints, bright pink, even blue fur, swept the runways, with even some pieces in a multitude of contrasting colors. If you're a style guru, you will surely get noticed if you add this new look to your fall wardrobe.
Bell sleeves
The bell sleeve top is here to stay for fall. This fun-dramatic style was a fall favorite of designers on the runways this year. With its stylish-flowing cut and long-oversized sleeve, this top adds the perfect amount of sass to any outfit. Pair it with slim denim, skirts or culottes to balance out the shape of the top, to create either a dressy or casual look.
Layered slip dresses
A new trend this year is the layered slip dress. Nothing says fall like a sleek turtleneck and now you can pair it with your favorite spring or summer dresses to create a layered-fall statement. Simply pair your favorite-sleeveless dress over a contrasting turtleneck or long sleeve top to create this popular layered look.
Romantic ruffles
Dreamy ruffles poured down the runways on everything from tops to dresses, even appearing on footwear. This romantic look definitely adds a fresh take on fall wardrobes keeping it light, fresh and feminine among all the heavier textures for the season. Whether it's a ruffled skirt or sweater, be sure to include this airy piece in your wardrobe to add a flirty-flair to your look.
Plaid
It seems like plaid has been around forever and commonly appears this time of year. However, designers brought it back to their collections with a clean-new look in a variety of pieces with fresh shapes and colors. Replacing the classic-plaid button down, you will see this popular print on overcoats, long-silky tops, trousers and sweaters. Rich-fall tones injected with brighter prints of plaid adds diversity and a pop of color to your wardrobe.
Shearling coats
The classic shearling jacket is back this fall adding both style and warmth to your look. Both cropped and mid-length styles rocked the runways this year, appearing in a variety of cuts and colors. Once worn with your favorite pair of denim, designers paired this hot trend with everything from fancier dresses for an evening look, to knits and casual wear, giving your fall look the edge it deserves.