It was my first trip to Van – a city located in the very east of Turkey near the Iranian border where Central Asia and the Middle East meet, encircled by mountains that feed a huge lake with their snowy waters and decorated with numerous flowers species. Many civilizations have left their traces on the city, including the Urartu, Meds, Assyrians, Armenians, Romans, Arabs, Turks, Kurds and many others. Van has always been an important and strategic city throughout history, as its position was significant militarily and commercially since it was located on the Silk Road. To be frank, I was not expecting to see such a wealthy city, both in terms of history and its economy.
Van is one of the most developed cities in Turkey due to trade with Iran, with great potential to develop further, and it is expected to become one the first 10 most-developed Turkish cities. Almost every shop or brand that you find in Istanbul or Ankara exists in Van. If a person is taken to Van with no information on where she or he is going, they would probably not guess that the city is Van and in the east of Turkey since from the airport to downtown, the streets are decorated with beautiful homes and the most luxurious shops. In fact, it is possible to rent a car, find a five-star hotel that provides a high-level of service and shop for anything you need.
I was invited by the Justice and Development Party's (AK Party) MP from Van, Burhan Kayatürk, as he aims to promote Van to attract the attention of investors. His aim is to develop Van by capitalizing on its tourism potential. Until today, the terror issue has blocked any such attempts, but now Kurdish politics have been legalized, as pro-Kurdish lawmakers are elected and hold seats in Parliament. Yet, it is undeniable that there are still some problems. For instance, the PKK still demands taxes from villagers and threatens stability, scaring investors. However, as long as Van is developed, stability and peace will be permanent, Kayatürk said. Van is very important for the ongoing reconciliation process that aims to reach a political solution to the Kurdish question without taking up arms. Van has long suffered from the terror activities of the PKK, which aims to establish a separate Kurdistan. Yet, after the reconciliation process was initiated, the clashes have stopped and there are no longer difficulties in traveling to the villages or mountains. The residents want to develop their cities more by increasing trade and offering more facilities for tourists. Development will also halt the terror, people believe.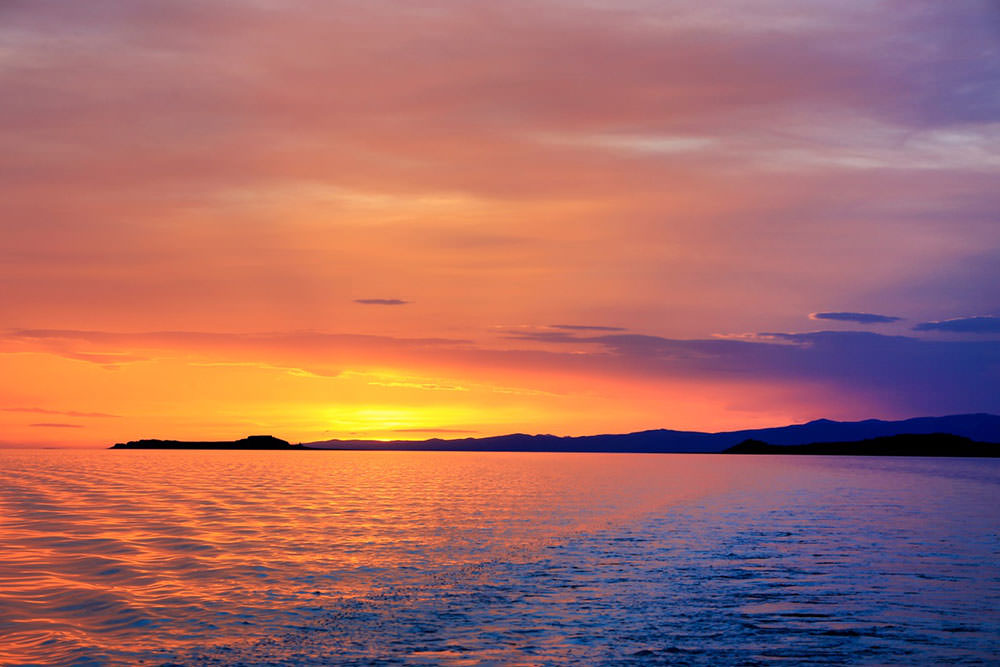 To reach this goal, Kayatürk initiated a project to create job opportunities for young people as well as business-owners. An area has been allocated to 27 textile firms, which will employ as many as 8,000 people. It is noteworthy that Van receives enough sunlight to create sufficient solar energy to power all the machines of the textile firms. If the project is fruitful, another 30 textile firms will be allocated in the area and will receive government incentives. Textiles are a key sector for the development of the city, as Iranian tourists come to visit just to shop. However, the city wants to increase the number of tourists and aims to address the needs of several groups of people. The city's surrounding nature is well-suited for nature sports like diving, snowboarding, swimming and sailing.
Besides offering an unparalleled landscape, Van has another significant feature: It has several historic and significant Armenian churches, as it was home to hundreds of thousands of Armenians prior to the 1915 incidents.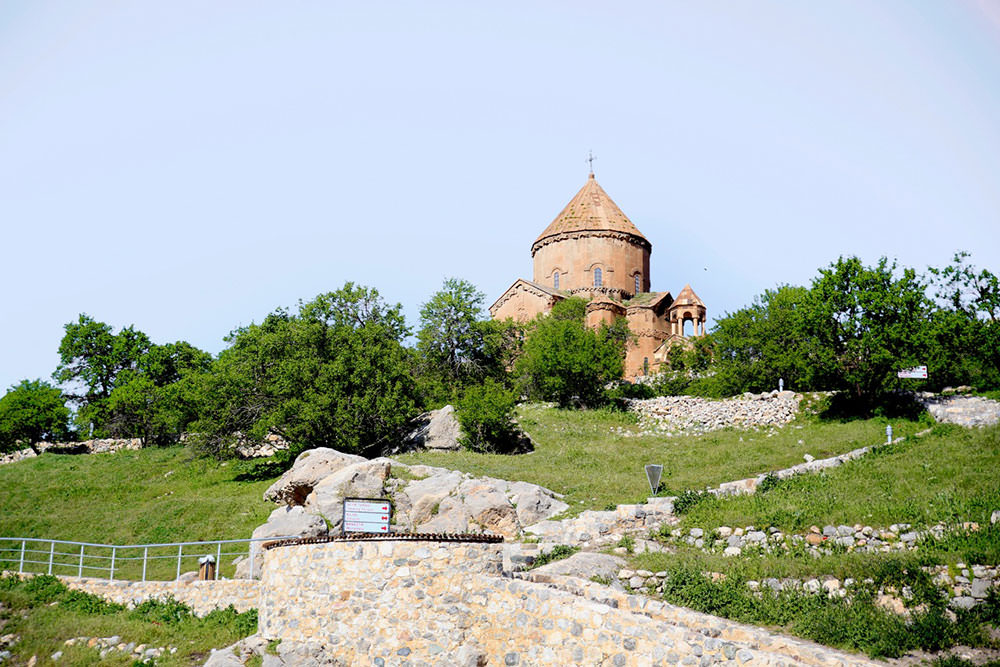 During my trip, the first stop was Akdamar Church that has recently been restored by the government and opened to visitors. Akdamar Church, which was built in the 9th century, is located on an island in Van Lake and carries very important traces for Christianity. The frescos on its walls shed light on history and the early interpretations of the Bible. Thousands of tourists visit the church and the island every year, but also the Armenian community holds religious services there once a year, as the church once served as a school for educating the most prominent priests in the Ottoman Empire.
Besides Akdamar Island, there are three more islands on which there are three more churches that are waiting to be restored – which officials say the process is underway. Kayatürk aims to create a "culture road" for Van after the restoration of the other three churches, of which two were built in the 9th century, while one of them was founded in the first century by St. Bartholomew, an apostle of Jesus. The Armenian community in Turkey is excited to be able to hold religious services in these holy churches. Kayatürk also believes that steps like the restoration of the churches and holding talks with the Armenian community will also affect Turkish-Armenian relations in a positive way. Armenians are also expected to frequently visit Van following the opening of the churches.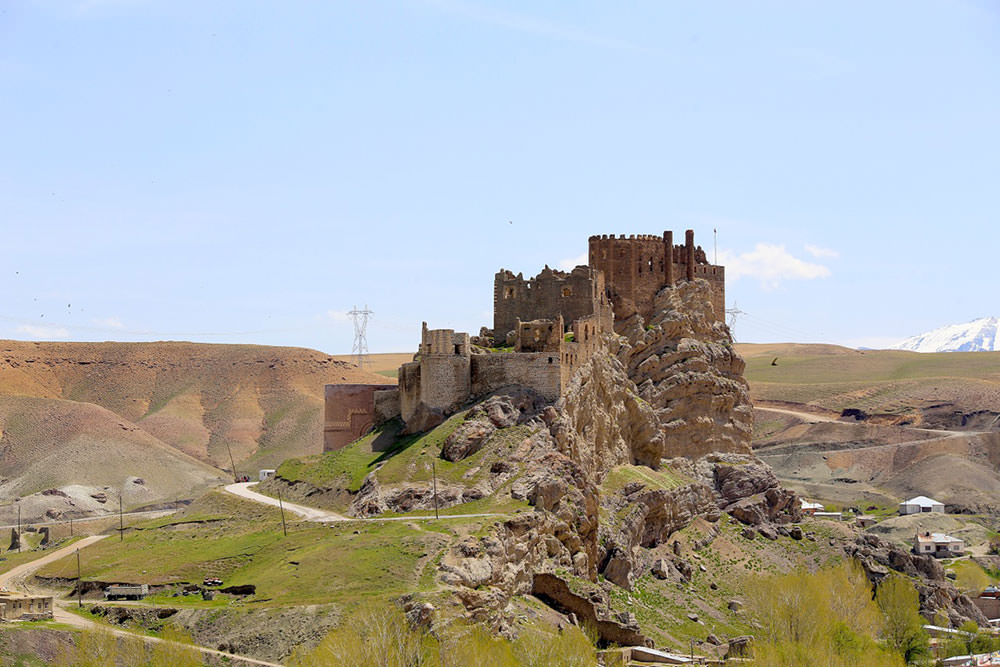 In Van, several other historical places welcome people. For instance, Hoşab Castle, which looks like a medieval-era castle, was built by the Urartu and restored by the Ottomans. Van Castle is also another beautiful monument worthy of a visit.
Turkish Airlines flies direct to Van from Istanbul and Ankara. Kayatürk said a new airport – an international one – is planned, as thousands of people come to the city from Iran, Iraq and other neighboring countries. The most important problem the city faced was terror; however, balances in the region are changing and people are starting to choose economic progress over yet more clashes.