Fill up your pockets with money and head over to Tahtakale for a shopping spree of a lifetime. This area of Istanbul offers a variety of goods for tourists and locals alike, anything from tobacco to lokum (Turkish delight) and all the delicious and interesting things in-between. This one-stop shopping frenzy will have you coming back for more.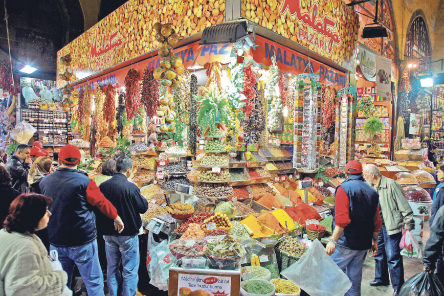 The district of Tahtakale is located in Eminönü, next to the Egyptian Bazaar; so, it is a hassle free commute from the tramway and ferries. As this shopping area is located next to a large port, it was an important source of income and commerce as well as the perfect pit stop for long journeys during the reign of the Ottoman Empire. This exchange point has managed to preserve its popularity and function up to the present, and is enjoyed by both locals and tourists.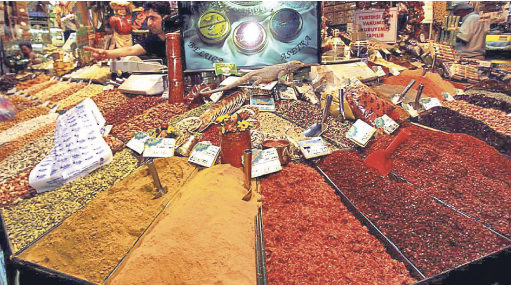 When you decide to visit this fascinating area of Istanbul, be prepared for the bustling, jam-packed streets full of bargainers looking for discounts, and sellers looking to make a few liras off inexperienced vacationers. Here are a few tips to help you enjoy your experience to the fullest:
1. Always ask around before purchasing something. The same item can often be found in different stores for half the price.
2. Interact with the locals for the complete Turkish shopping experience. Keep in mind that bargaining is not taboo in Turkish culture. It is totally acceptable to ask for a discount and is often expected.
3. Be careful with your money. Always keep your money in a safe place where you know it cannot be stolen or accidentally lost. You're going to need it for all the trinkets you are going to want to buy.
4. And most importantly, don't get too caught up in shopping. Take a minute to enjoy the historical aspects of the area.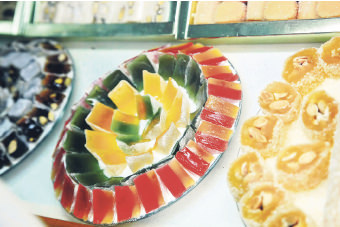 Now it's time to "shop till you drop" and spend your well-earned money on all different kinds of goods. The first thing you will notice about Tahtakale is that the prices are inexpensive. Most of the stores are wholesale stores, which allow them to sell their goods cheaper than market price. You can find electronics, silverware, beddings, linen, clothes, shoes and accessories and just about anything you can imagine in the cramped corners of Tahtakale – Istanbul's own Portobello Road. This is the time to keep your loved ones in mind, as you can purchase different types of souvenirs for family and friends. Even your pets can get something out of the Tahtakale experience since there is a store that makes specialized collars for dogs and cats. Aside from having anything and everything essential to living, Tahtakale is also full of handcrafters. You can find tailors, cobblers that fix shoes, furniture repair stores and electronic repair stores on just about any corner.All this shopping and bargain hunting will have you exhausted in a matter of hours. Luckily, there are many places where you can sit down to drink a nice cup of tea and eat something to refuel your energy – but what to eat? Kokoreç is a common sandwich to eat while in Tahtakale. Kokoreç is charcoal-grilled lamb intestine that is seasoned with different spices. Another option is balık ekmek (fish sandwich), which is a sandwich made from fresh fish from the Bosporus and favored by many locals. These sandwiches are delicious, but Tahtakale is also known for its chicken wings. Each shop has a different way of cooking and serving wings that makes the varieties endless when choosing what to eat. If you want to opt for something more familiar, then Virginia Angus is the restaurant of choice. This little shop makes homemade burgers from 100 percent steer meat. The menu allows you to choose, in grams, how big of a burger you want and serves it with seasoned French fries that are to die for. I assure you: You will not be disappointed. After your meal, you can visit one of the many Turkish delight shops and get a paper bag full of your favorite flavors. Top that off with a Turkish coffee from Kurukahveci, Mehmet Efendi's coffee shop, and you're good to go.
When you're done with shopping and eating, head next door to the Egyptian Bazaar – also known as the spice bazaar – to stock your kitchen. The bazaar is full of nuts, teas and spices of all sorts, ranging in exotic flavors like curry, saffron and cumin. If you are into healthy snacking, you can find a wide-array of dried fruits such as apples, apricots, pineapple and many more. Some stores mix these fruits in different ways to create healing teas for headaches, stomachaches, and relieving stress.